Popular tourist attraction in the city of Abeokuta known as Olumo Rock is a world class destination that stands as the only one of its kind in Africa and presumably the world.
The centre consists of a fast food joint, museum, and a giant telescope to view Abeokuta, a fountain of atonement, a recreational park, and an amphitheater among others.
According to history, Olumo Rock served as a shelter and fortress to the Egba people during the Yoruba Intercity wars in the 19th century.
READ ALSO: Retro: Evolution of Nollywood movies
The rock served as a shelter for many of the survivors, who were said to have hidden in specific areas inside the caves located inside the rocks to evade attacks from enemies.
Some of these people eventually built small apartments inside the rocks and created places where they carried out their daily activities for about three years without getting into town.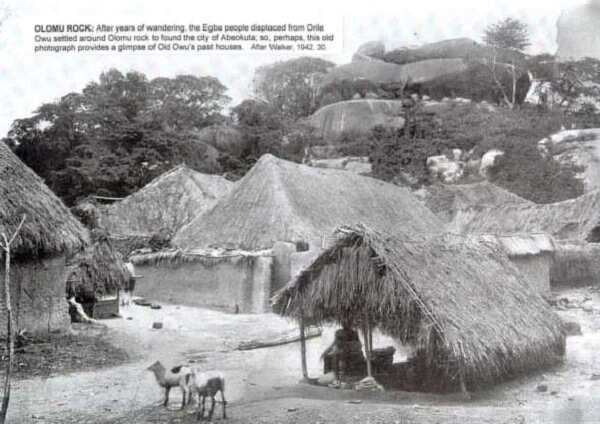 It was not until after the war that most of these people started coming out of their hiding to see the other people who survived the brutality of that period.
Since then, they regard the Olumo Rock as their protection shrine and they make annual sacrifices to its deity. People from all walks of life still go there for divine consultations.
Recall that about 2 years ago, Legit.ng spoke to a 131-year-old woman, who has lived under the famous Olumo Rock almost all her life.
Chief Mrs Sinatu Aduke Sanni explained how she grew up under the rock and witnessed the coronation of about four Alake of Egbaland as well as her strong belief in the god of the rock which has been protecting her.
READ ALSO: Retro: Life of 82-year-old Taiwo Akinkunmi who designed the Nigerian flag (photos)
"I have been here almost all my life and although it was not easy at first, there was nothing we could do other than stay here until the end of the war," Iya Orisa said.
"We were not scared of any dangerous animal attacking us at the time, despite the fact that we were surrounded by bushes then.
"The god of this mountain has kept protecting us over the years and we get everything we want from the rock. Anything you want in life, just ask.
"The rock is the protector of every Egba indigene till date and we are proud of what we have," she explained further.
I dumped law practice to make creams and I don't regret it - Entrepreneur| Legit.ng TV