Bet9ja agent commission percentage and benefits in Nigeria
If properly handled, the sports betting business can be the easiest route to earn money. Young entrepreneurs and business people have invested in the trade and reaped millions. There are many betting sites and firms in Nigeria that offer such money-minting opportunities. Bet9ja is one of the leading betting firms in Nigeria and it provides myriad ways of making cash, including partnering with business people, who later become Bet9ja agents, to establish Bet9ja shops.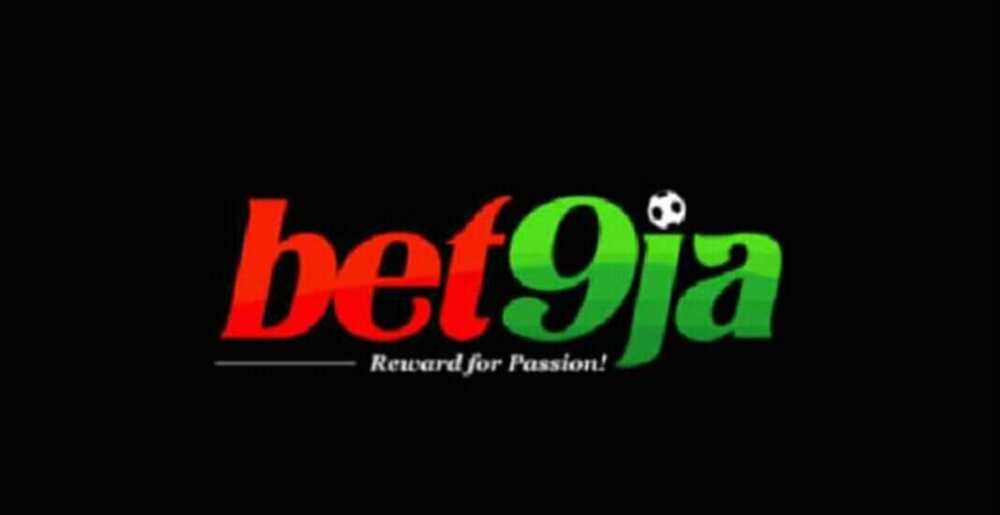 Bet9ja is among the biggest and well-known online sports betting sites in Nigeria. It offers various sporting events and is worth billions in assets and revenue..
The online gambling site has spread its roots to different parts of the country, becoming the first most-visited local site and the third most-visited website in Nigeria, with Google and YouTube sites topping the list.
So, how does one make money through Bet9ja shop betting? Have a glimpse of Bet9ja agent commission percentage and benefits in Nigeria.
How to become a Bet9ja agent
Bet9ja has the best understanding of the country's betting scene due to its many years of experience.
Bet9ja agent commission and percentages are very attractive and competitive in the betting business besides having the highest odds.
This makes the site very popular and widely accepted in the country.
Bet9ja is continually expanding its market, offering opportunities to the public to run its independent shops.
A single Bet9ja mobile shop serves as a Bet9ja agent. The online gambling site is always searching for entrepreneurs who will aid in their growth and smile to the bank regularly while at it.
Here is how to become a Bet9ja agent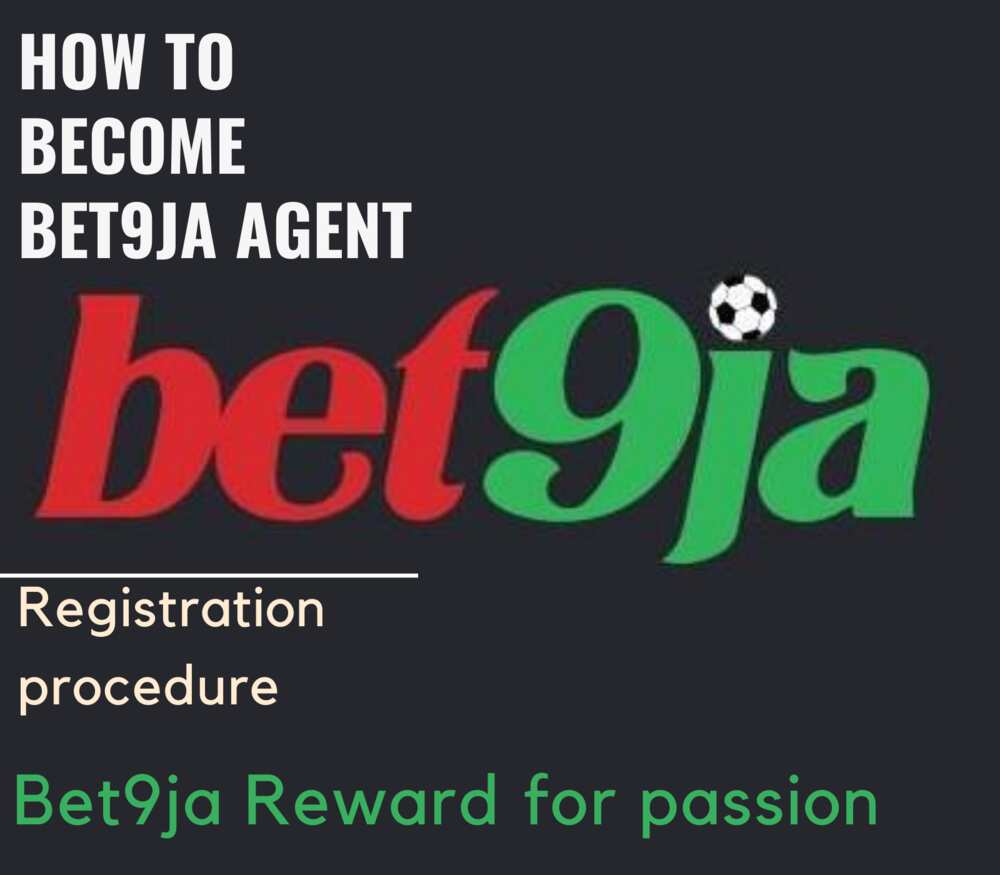 To become a Bet9ja agent, you need to fill the Bet9ja agent registration form and submit online.
Acquire a business site/centre. This is the physical Bet9ja shop betting premise.
Submit all relevant documents (as requested) to the designated Bet9ja staff in your area of operation.
A Bet9ja representative would review your document and location.
After the documentation stage, a Bet9ja online betting firm representative will reach out and engage you in the introductory conversation. This is basically an interview.
After a successful introductory conversation and interview, your proposed Bet9ja mobile shop/space will be subjected to physical verification by a team of Bet9ja designated representatives.
You will be offered a contract as a Bet9ja shop betting agent, valid and binding with all its terms and conditions after signing.
Bet9ja agent benefits in Nigeria
What are the benefits of operating the Bet9ja shop betting business? The parent gambling site supports Bet9ja shop mobile agents in numerous ways.
It boasts professionalism, comprehensiveness, and trustworthy service with reliable and fast processing of commission payments in dealing with agents.
These are the benefits you stand to gain in the Bet9ja shop business.
Commission rates are based on turnover. As long as people are staking huge amounts of money, you win whether or not they win.
The prime benefit is that you are certain for a steady income. You earn for every bet you print
You are entitled for commissions to all on-line and mobile customers registered by your tellers.
Zero risks or liability for winning bets. You do not bear the risk of the company's heavy losses.
Over 5,000 events are available for the most popular sports every week. It provides an opportunity to spicy up the betting slip.
Over 12,000 live betting events per month.
Leading European sports betting software with a uniqueness that enhances fast processing of commission and payment.
The constant development of new and exciting products.
Set-up support for hardware.
Technical support on-site and via telephone.
On-site support from competent Bet9ja field staff.
Free training course to prepare you and your staff for the opening of your betting shop.
Bet9ja agent commission in Nigeria
Bet9ja mobile shop agents mostly reap from every single bet. The sports betting business can be described as a partnership.
The online sports betting site allows all Bet9ja shop agents to mint money through the betting platform.
In the partnership, both parties, Bet9ja and Bet9ja mobile shop agents, share the proceeds through a commission-based structure.
In simpler terms, your Bet9ja shop profit revenue is major due to the total revenue generated in your bet9ja shop bets.
Thus, depending on each sporting event, you are entitled to a percentage of stake per selection. So the more bets are placed, the more profits are generated.
The Bet9ja agent commission structure is broken into various categories, as shown below.
20 % commission: 26- 40 selections
18% commission: 21-25 selections
16% commission: 14 -20 selections
14% commission: 11-13 selections
12% commission: 9-10 selections
7% commission: 6-8 selections
6% commission: 4-5 selections
5% commission: 3 selections
2% commission: 2 selections
1% commission: 1 selection
The commission percentage paid is from the gross profit and is paid every week.
However, in every Bet9ja shop, the commission structure for bets on sports games varies from the commission structure for bets in racing games known as virtual games.
The percentages are as follows.
3 percent of the stake (lowest commission)
6 percent of the stake
9 percent of the stake (highest commission)
List of Bet9ja agents

There are very many Bet9ja agents across Nigeria. We cannot completely exhaust all the Bet9ja betting shops in the country.
Bet9ja head office address is at 9 Funsho Williams Ave, Yaba, Lagos. Here is a list of some Bet9ja agents:
Address: 23 Alhaji Ogunsola Street, Egbeda, Lagos - Phone: 01 279 6666
Address: Onilu Village, Lagos - Phone: 0816 411 6781
Address: Ikotun Road, Egbe, Lagos - Phone: 0816 085 4280
Address: Off Malas B/Stop, 87 Liasu Road, Lagos
Address: Jakande Estate Isolo, Lagos - Phone: 0708 511 0845
Address: Segun Alaka Street, Off Isheri Rd, Igando, Lagos - Phone: 0816 234 5182
Address: Maryland Mall, 350 – 360 Ikorodu Rd, Lagos - Phone: 0802 631 2558
Address: Isolo, 10 Opeleke Street, Lagos
Address: 8 Ajegunle St, Maryland, Lagos - Phone: 01 279 6666
Address: Oshodi Rd, Mafoluku Oshodi, Lagos
Address: 13 Bale St, Isolo, Lagos - Phone: 01 279 6666
Address: Egbeda, 44 Okunola Rd, Lagos
Address: Hakeem Tobun St, Ijegun, Lagos - -Phone: 0703 009 8797
Address: 31 Martins St, Idi Oro, Lagos - G O Atlantis Bet9ja
Address: 16 Makinde Cl, Yaba 009234, Lagos - Phone: 0703 097 7557
Make sure you read Bet9ja's agents rule and regulations before you register. Also, survey the area where you want your shop to be located to ensure no Bet9ja betting shop near the spot where you want your shop to be located. It is advisable to select a commercial or densely populated area. We wish you good luck with your business.
Disclaimer: This article is intended for general informational purposes only and does not address individual circumstances. It is not a substitute for professional advice or help and should not be relied on to make decisions of any kind. Any action you take upon the information presented in this article is strictly at your own risk and responsibility!
Sources:
READ ALSO: How to transfer airtime on Airtel in 2021: a comprehensive guide
Legit.ng recently published the most detailed guide on how to transfer airtime on Airtel in 2021. Airtel provides its users with the possibility to transfer airtime via the Me2U service from any place.
The entire process will take you just a few minutes. Another reason why this service is great is that it is 100% free. At the same time, you should note that this service is for Airtel subscribers only.
Source: Legit Newspaper