Easy banana cake with plain flour: A simple recipe
Do you love baking? How many cake recipes have you mastered? This easy banana cake recipe is another one you should definitely try out. This is a cake you can prepare for your family or friends at ease and within a very short time. Get ready to learn how to make the most fantastic and simple cake at any time.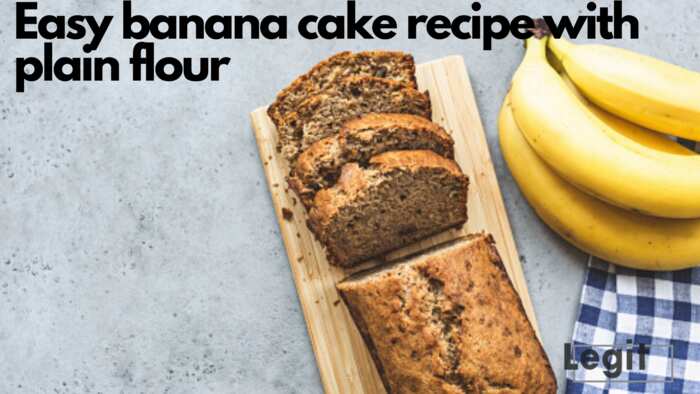 This simple recipe will teach you how to make banana cake with plain flour.
Simple banana cake recipe with plain flour
This is one of the favorite cakes every family wants to have for breakfast or as a snack.
To bake a banana cake, you can use plain or wheat flour, or even mix the flours. Here is how to make it using plain flour.
Ingredients
2 large overripe bananas
¼ cup sour milk cream
2 large eggs
1 tablespoon grated lemon or lime
1 tablespoon vanilla extract
2 cups (240 ml) sifted cake flour
¾ cup of sugar
1 teaspoon baking powder
¾ teaspoon baking soda
½ teaspoon salt
10 tablespoons (100 g) unsalted butter or margarine
Procedure: How to prepare banana cake using plain flour
Follow the procedure below to make an excellent and moist banana cake with the simple ingredients above.
Preheat oven to 350 degrees
Grease a 9×5 inch loaf pan with cooking spray or butter and set it aside
Mash the overripe bananas in a small bowl to make a paste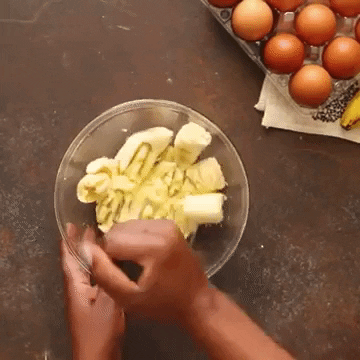 In a separate bowl, put the paste, sour cream, eggs, lemon zest, and vanilla and mix until smooth; set aside
In a stand mixer, blend all the dry ingredients - flour, sugar, baking powder, baking soda, and salt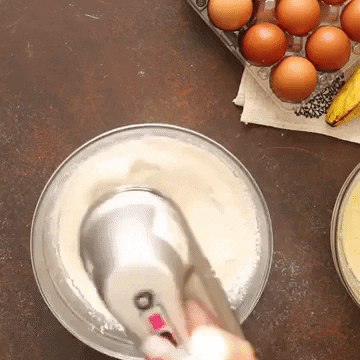 Then, add butter to the dry mixture until fully incorporated.
Gradually add wet ingredients and continue mixing for about 2 minutes until dry ingredients are fully incorporated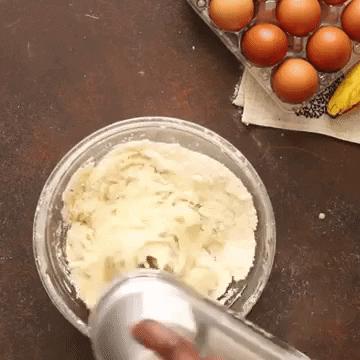 Pour the mixture into the pan and spread evenly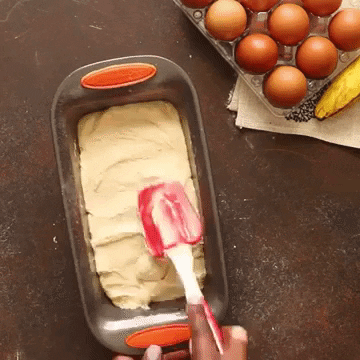 Bake for 55 to 60 minutes or until a toothpick inserted in the center comes out clean
Cool the cake and then remove it from the pan.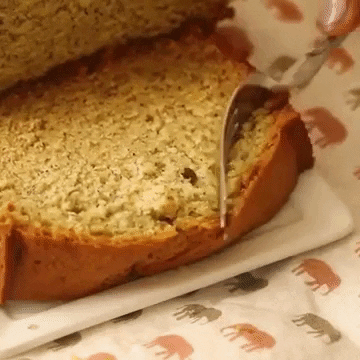 What to consider while baking
If you do not have any sour cream, you can substitute it with Greek yogurt, plain yogurt, or buttermilk.
You may substitute the all-purpose flour with cake flour, though there would be a slight difference in the texture.
Store baked cake tightly and refrigerate for up to 3-4 days.
You can top the cake with cream cheese frosting.
What are the benefits of bananas in a cake?
Here are some nutritional benefits of banana cake:
It has low levels of cholesterol.
It is rich in calcium and iron.
It has a high level of vitamins.
Disadvantages of banana cake
Eating too much of the cake is discouraged because of the following factors:
It is high in fat and saturated fat.
It is also high in sodium.
It has very high amounts of sugars.
Health issues
The cake is usually very high in sugars, which can cause some health concerns such as dental caries, diabetes, and obesity.
Who should avoid banana cake?
Obese people
Diabetic people
Weight watchers
People suffering from hypertension
People with sedentary lifestyles
Plain flour has many benefits. It has a fine texture that is excellent for baking.
The easy banana cake with plain flour recipe provided here yields great results. Anyone can prepare this kind of cake, so you should definitely try it.
Source: Legit Nigeria