Male Ankara styles to rock in 2021: trends in 2021 (photos)
Have you been looking for male Ankara designs that you can rock this year? You have landed on the right page as here we have prepared a collection of the trendiest male Ankara styles that will have all eyes on you this year.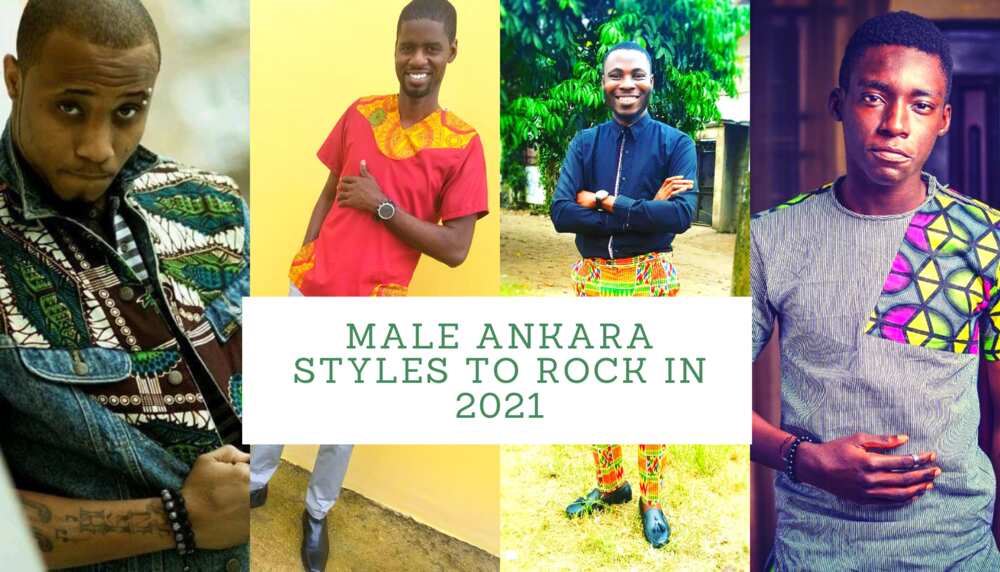 Take a look at our collection of the latest Ankara styles for men and pick one or more that you would look great in. And remember, whatever design you go for, make sure you wear the outfit with confidence so you can stand out even more.
Latest male Ankara styles to rock in 2021
Without further ado, let's check out the trendiest men Ankara styles that are all the rage this year.
1. Orange pants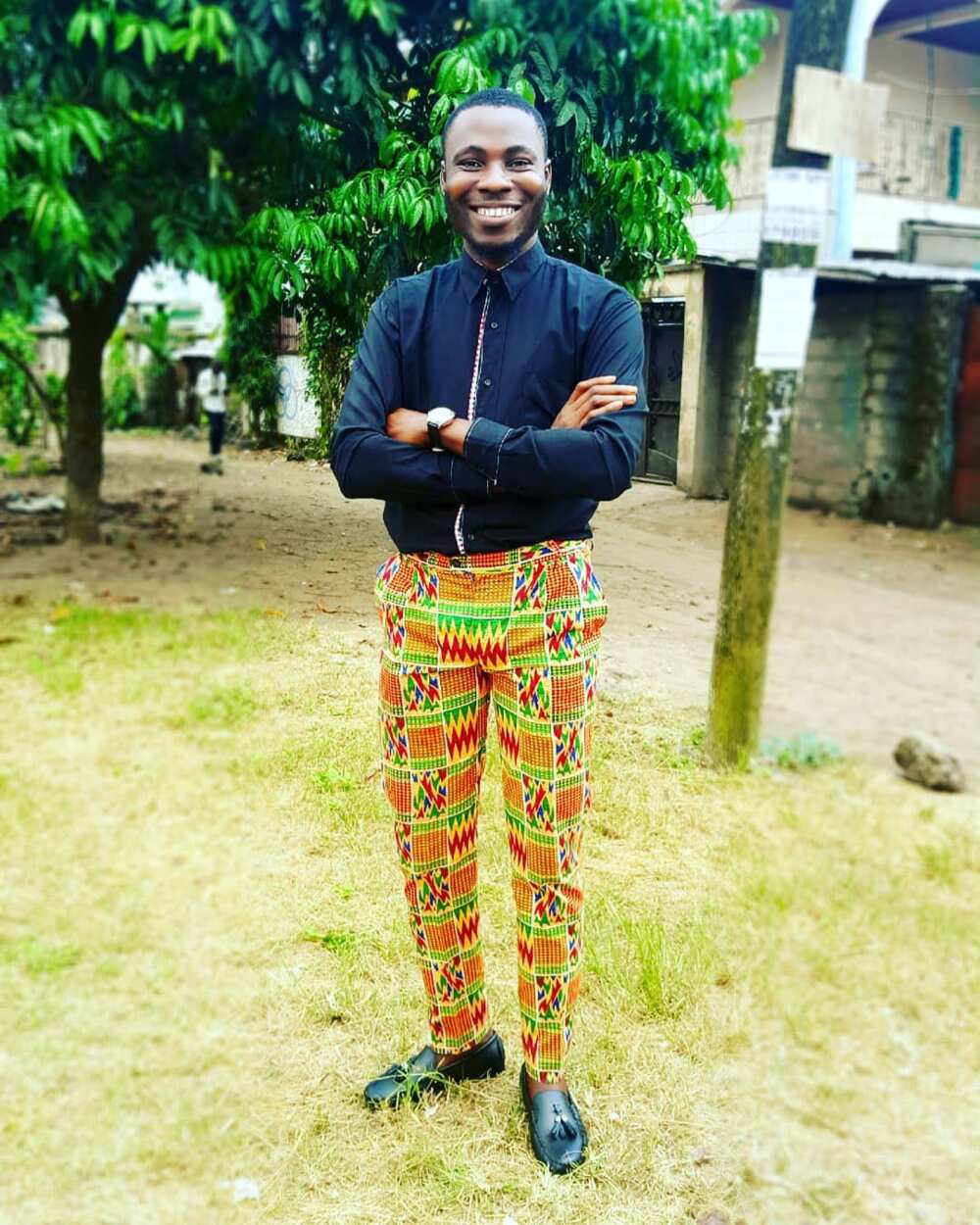 These kinds of pants are for the bold of heart, as definitely, they will draw attention. If you are not afraid of turning heads (in the right way, of course), then you can go for these bright-colored pants.
Pair it with a black or white shirt or t-shirt and you are good to go. The outfit can be worn to parties or casual get-togethers with workmates.
2. Full body Ankara suit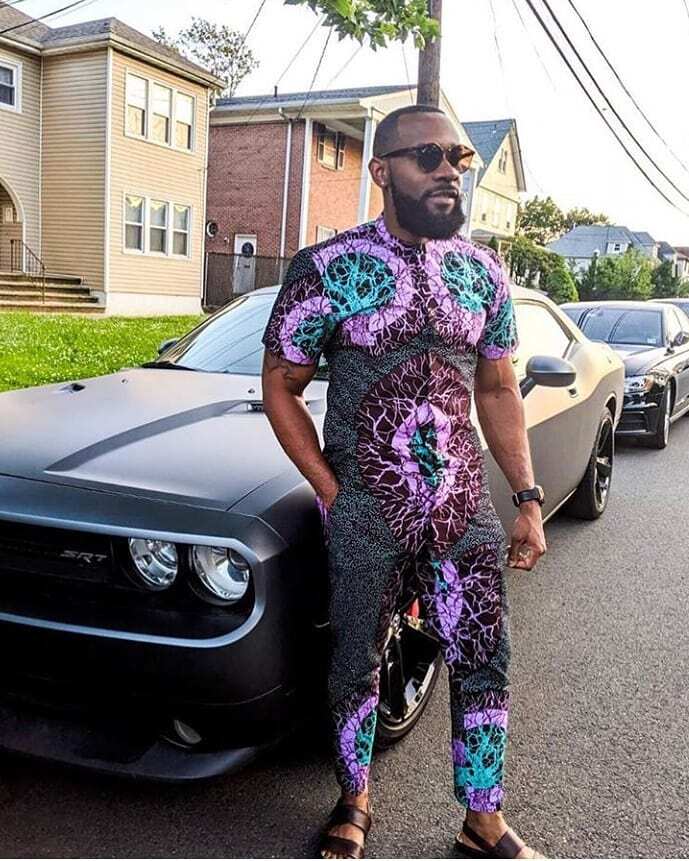 If you thought that the first outfit on our list was a bold fashion statement, think again. This one just speaks for yourself, don't you think? Pair it with nice sandals or even black shoes for a chic look.
3. Red shirt with simple design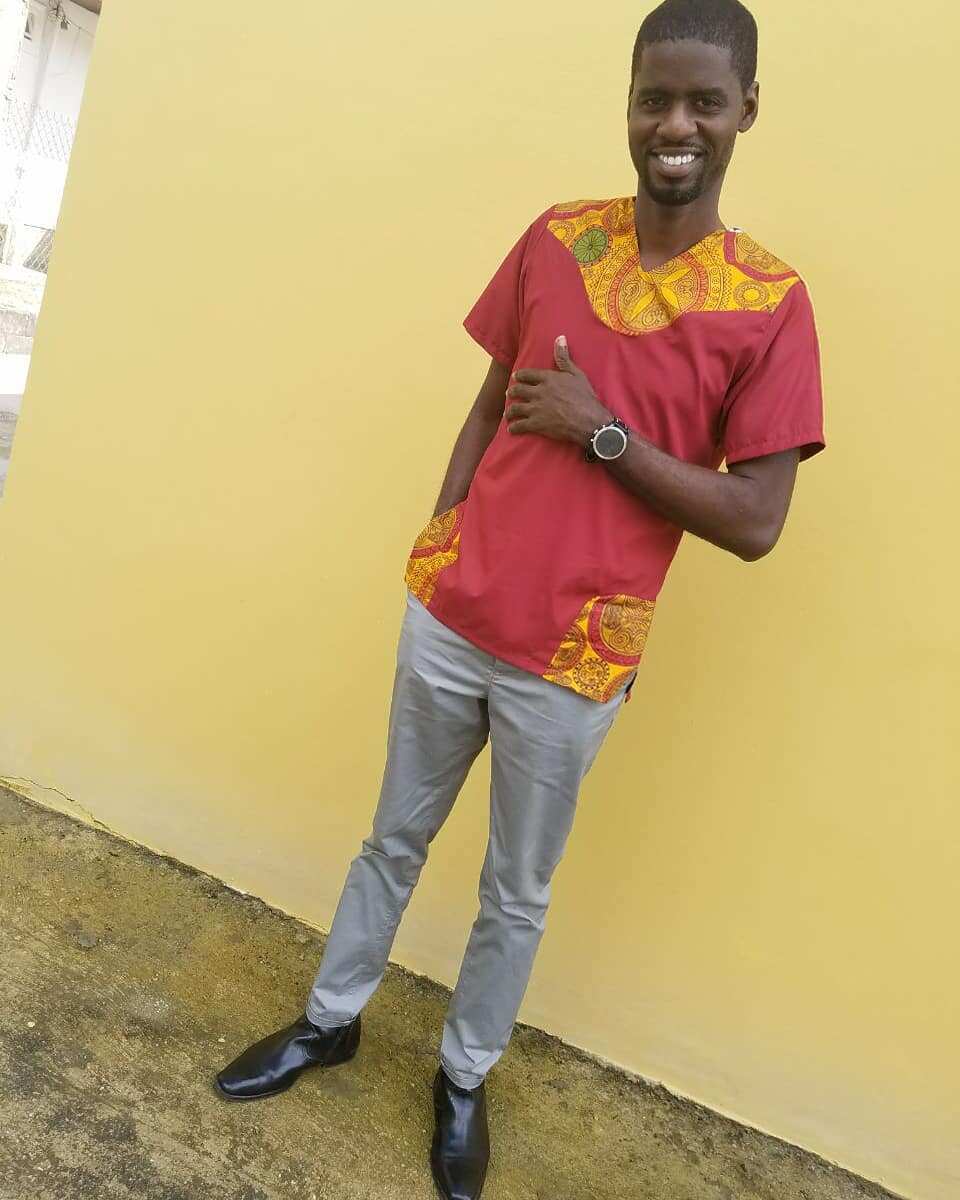 Simple, yet so beautiful. This shirt speaks volumes, yet it does not really shout. Do you understand that? It is so simple yet so classy and unique that you definitely have to include it in your wardrobe.
4. Jean jacket with great design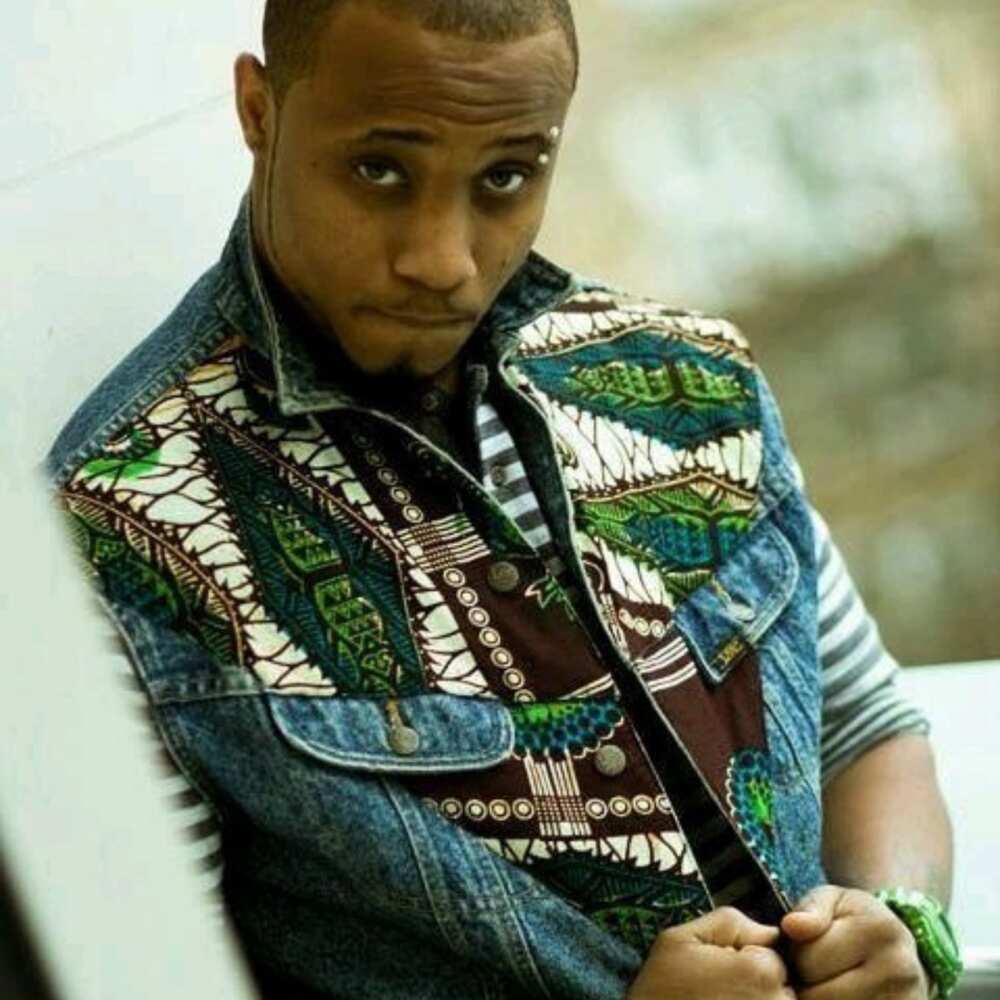 These days, people don;t just wear Ankara pants or skirts or dresses. The material can be embedded to anything - hoodies, t-shirts, belts, purses, and even jean jackets, like in the photo above. The combination of the denim and Ankara fabrics make this one a go-to style for any casual event - even a wedding!
5. Uniquely-designed shirt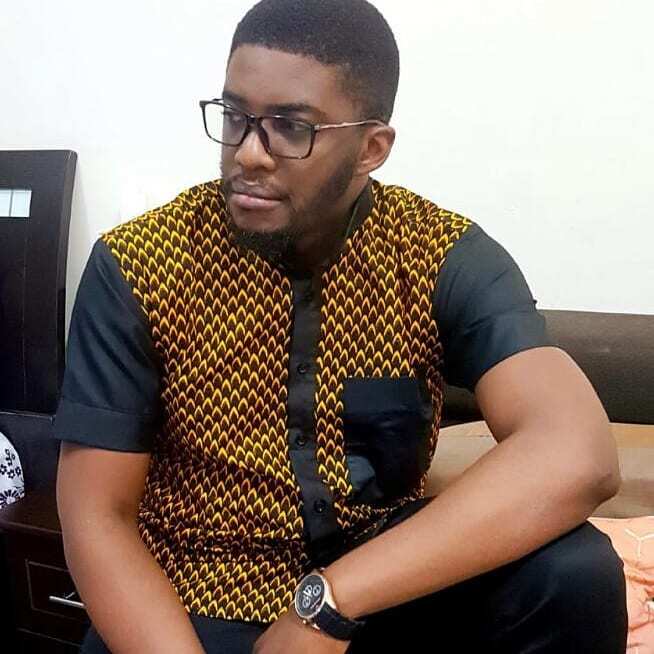 Among all our designs here, this one is the one that can actually be used as official attire as well. This is because it is simple and does not shout in the way that other extravagant designs do. This one just oozes class without trying too much.
6. White t-shirt with Ankara sewed on the front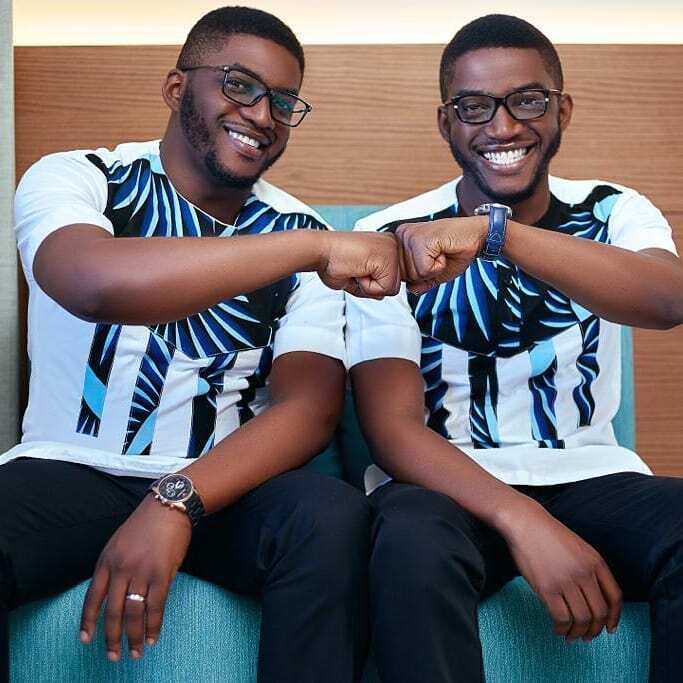 If you are more of a t-shirt kind of guy but would still like to embrace your African roots, then this is the design for you. Plus- the design is so good all eyes will definitely be on you.
7. Striped shirt with a pop of colour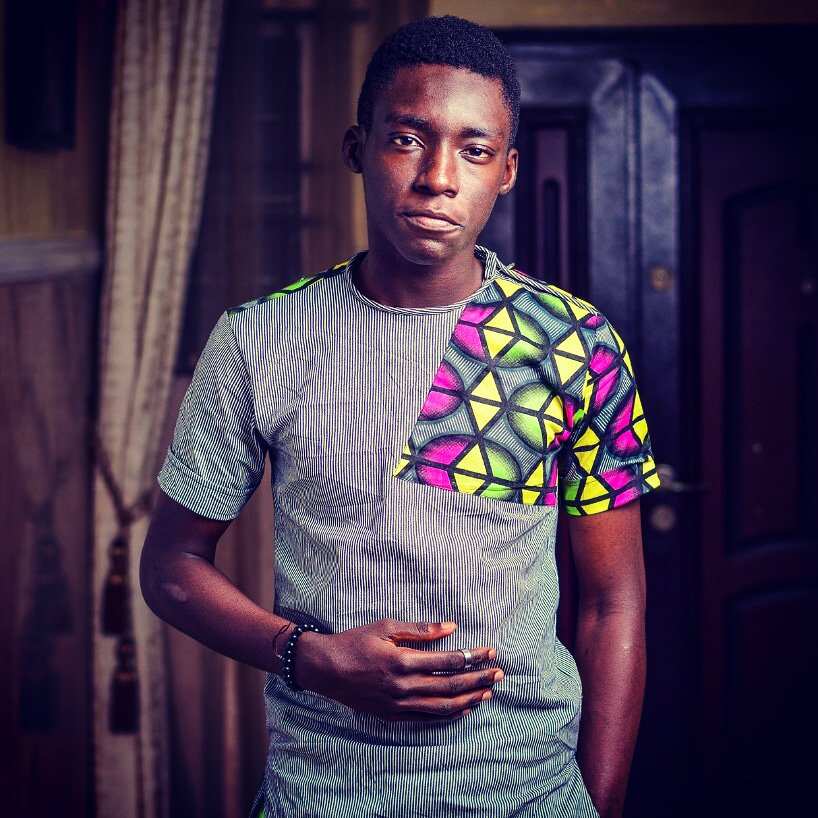 No one can argue with the fact that this design is just out of this world. It is simple, yes, but it is also very unique. Or have you ever seen such a design before?
8. Plain black shirt with small detail here and there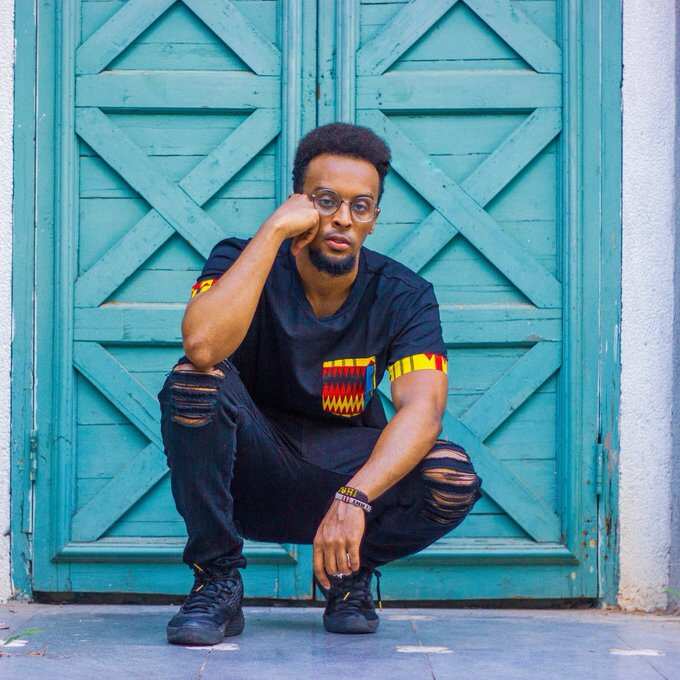 Black t-shirts and Ankara go so well together. Take this design, for example. The black t-shirt itself works just fine, but add a touch of Ankara to it, and the game changes completely. This kind of t-shirt should be present in every man's wardrobe, really.
Which of these male Ankara styles did you like the most? And which one do you think is the most fashionable for 2021? Let us know in the comment section below. And remember, "Looking good isn't self-importance; it's self-respect."
READ ALSO: 30 cool anime hairstyles that would actually look great in real life
If choosing the best hairstyle or shaving style is challenging for you, worry no more as Legit.ng has a simple solution. There are numerous cool anime hairstyles that are unique. You just need to choose one that enhances your facial features and all eyes will be on you.
It is common to enter a barbershop or hair salon desiring a fresh new look, but finding the best option proves challenging. What do you do in such situations? Typically, you end up with your old-style or one that does not suit you. To avoid this, Legit.ng has a list of some cool anime hairstyles that would look fantastic in real life.
Source: Legit.ng