Beautiful Ankara gowns for plus size ladies
Looking for ideas of a pretty Ankara dress for plus size can be a tough task. The majority of lovely dresses are tailored for skinny ones. The only way out is to search on the Internet where one can find practically everything with enough devotion.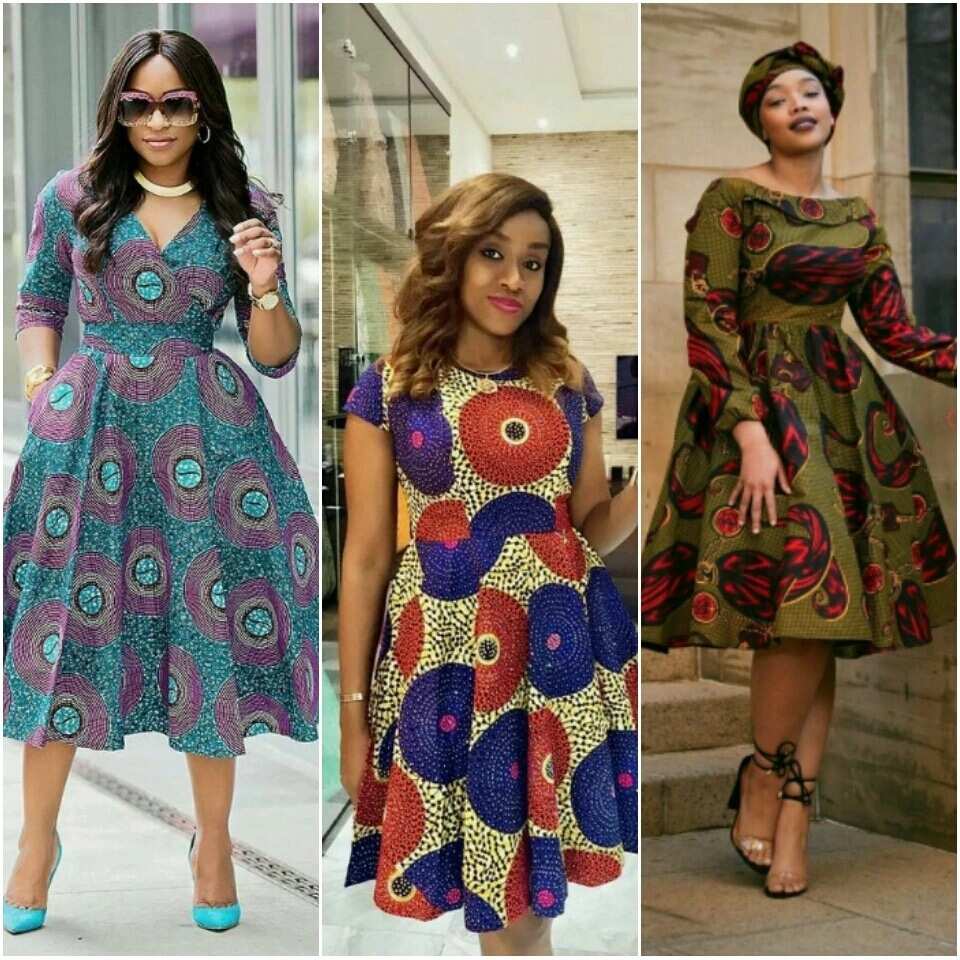 The essence of Ankara plus size design ideas
When you are searching for a plus-size Ankara dress, you need to know for sure what you want it to do for you. That is, plus size ladies styles are different. Some of them don't like their curves and others, at the same time, are proud of having their ample shapes.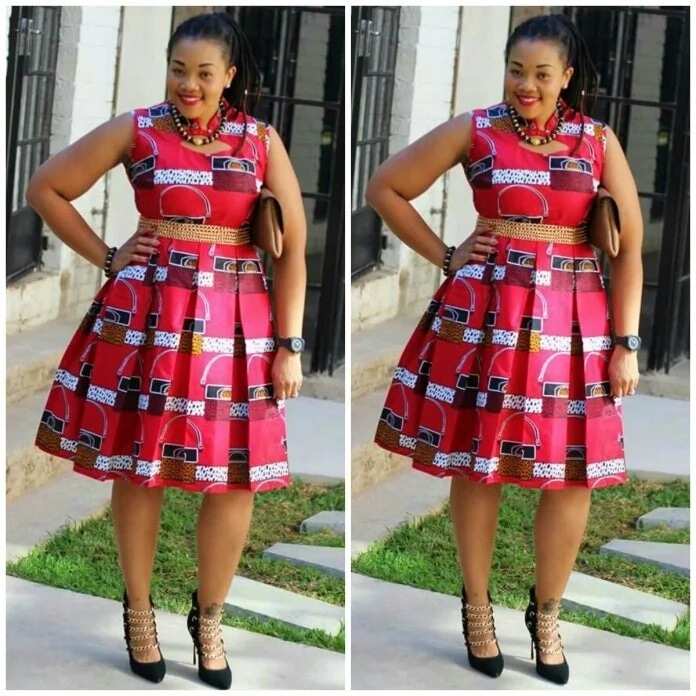 READ ALSO: Hot new Ankara styles for ladies
You need to decide where you belong and make sure you do know what you want. Some of the dress ideas shown below allow you to create an elegant silhouette that will draw attention to both your hips and the waist. Others will help to conceal everything you wouldn't like to expose.
If you have already made up your mind what you would like to have, you can start searching for diverse designs. You should always remember that not everything that looks bad on other women will look bad on you and vice versa. After all, you are free to try and then decide what you like most of all.
The latest Ankara gowns for plus size ladies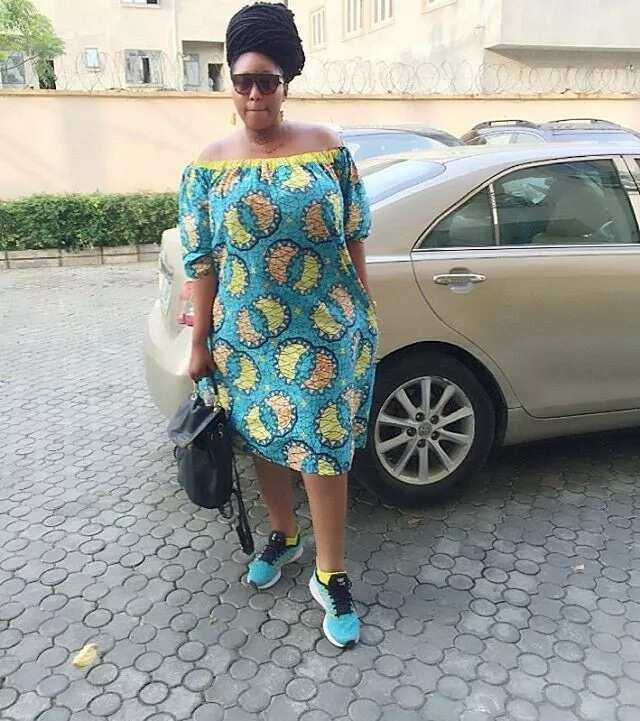 A shift dress that exposes shoulders and covers the body to the knees. Such a dress is a perfect option to hide too ample shapes of your body. Shift dresses are popular with slim girls, too, and you should give such garment a try as well
This dress composed out of two sorts of Ankara with similar patterns is a great thing for those ladies who are not ashamed of showing their natural beauty. Even though it doesn't cling to the body, it outlines the shapes perfectly well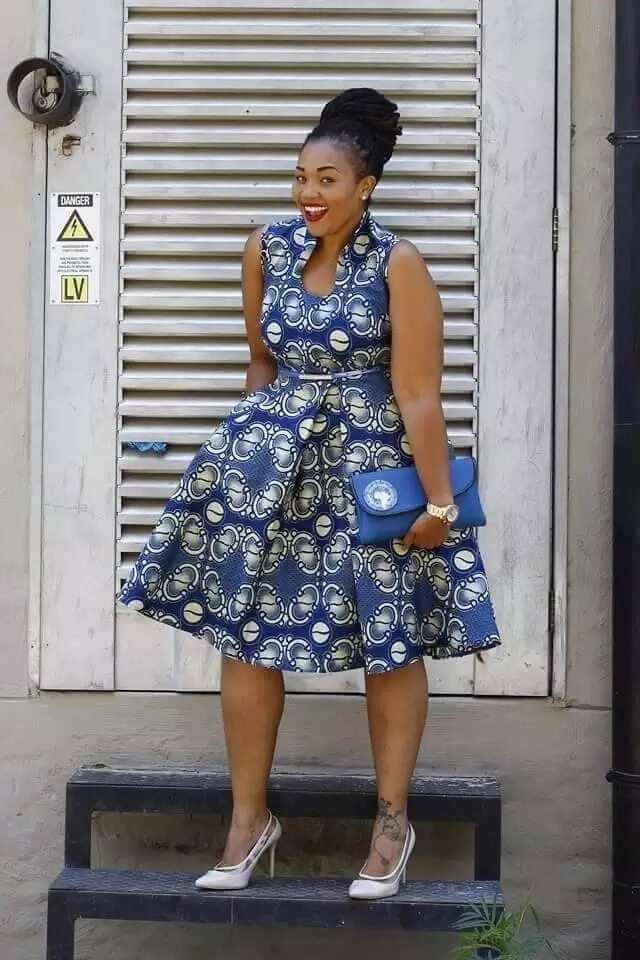 This lovely and flirty dress is for those ladies who have a slender waist and the upper part of the body but quite heavy thighs. Such a skirt with wide folds will conceal the excess ampleness in the thighs and hips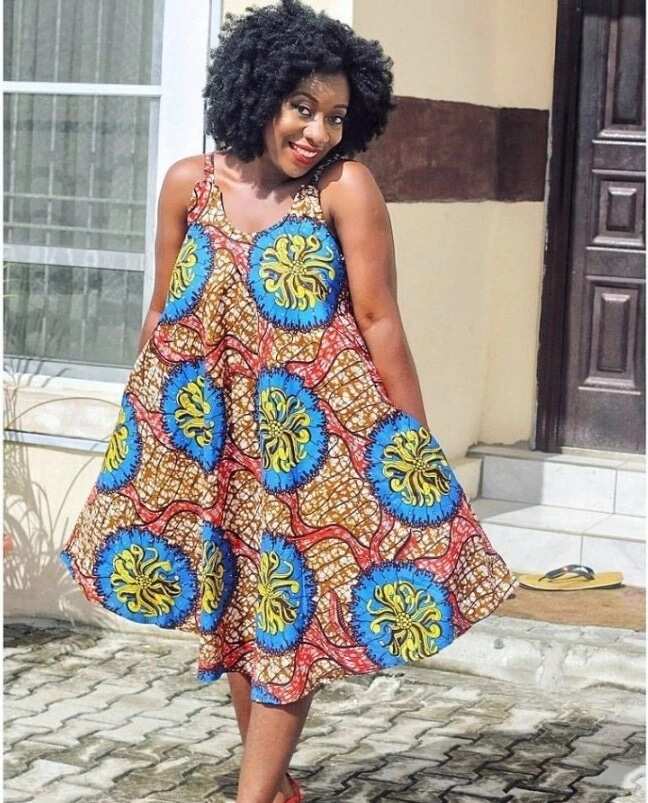 READ ALSO: Latest traditional marriage dresses in Nigeria
Another shift dress that offers plenty of comfort and style. It exposes arms but covers the bigger part of the body so you should not be afraid of exposing too much. Don't forget about lovely pockets in the side seams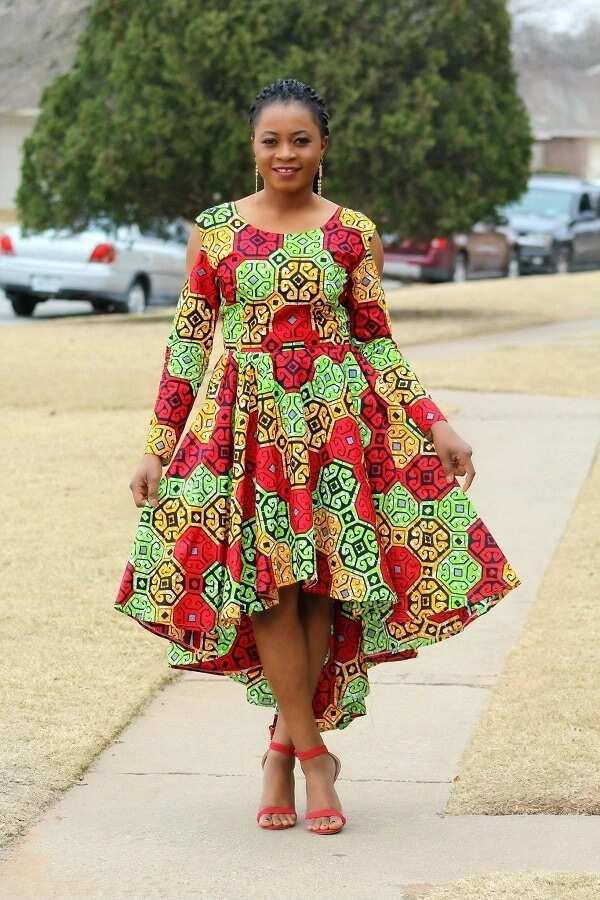 This dress has a lot of interesting details: long sleeves with openings to expose shoulders, a narrow top part and a folded skirt with a tail at the back. This is another great thing for those who don't want to expose the curves of their hips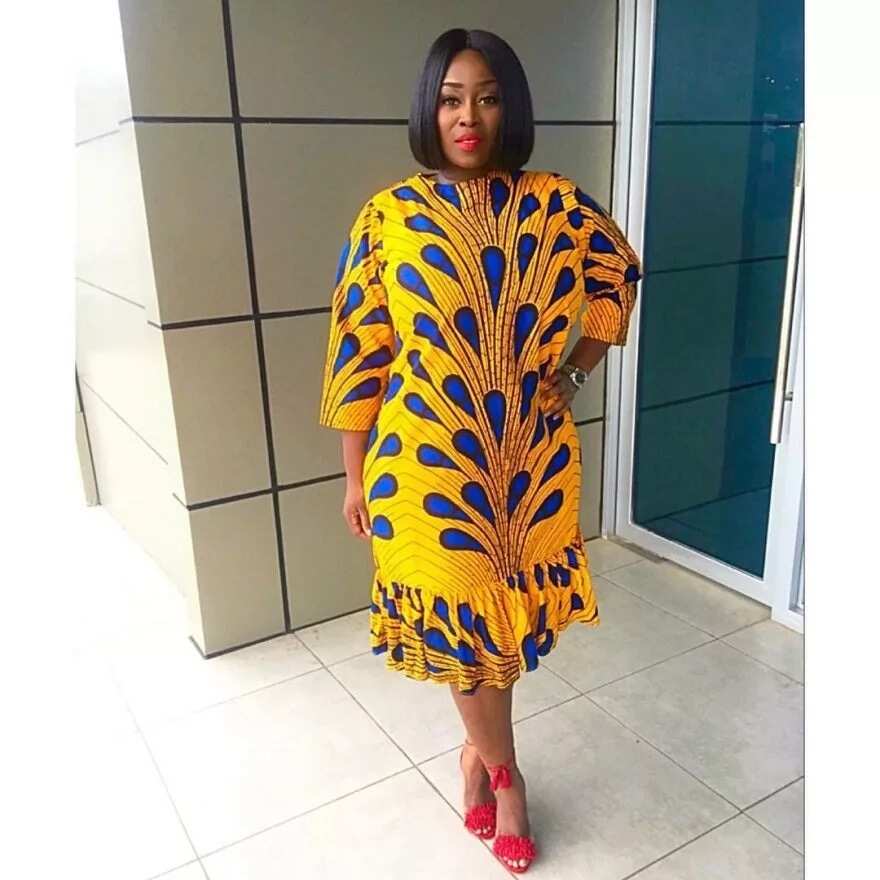 This shift dress made out of yellow and royal blue Ankara has a couple of eye-catchers! The print looks excellent and the way it is located on the dress is perfect. Then, the frills at the bottom add the sense of lightness and flirt in spite of the plain cut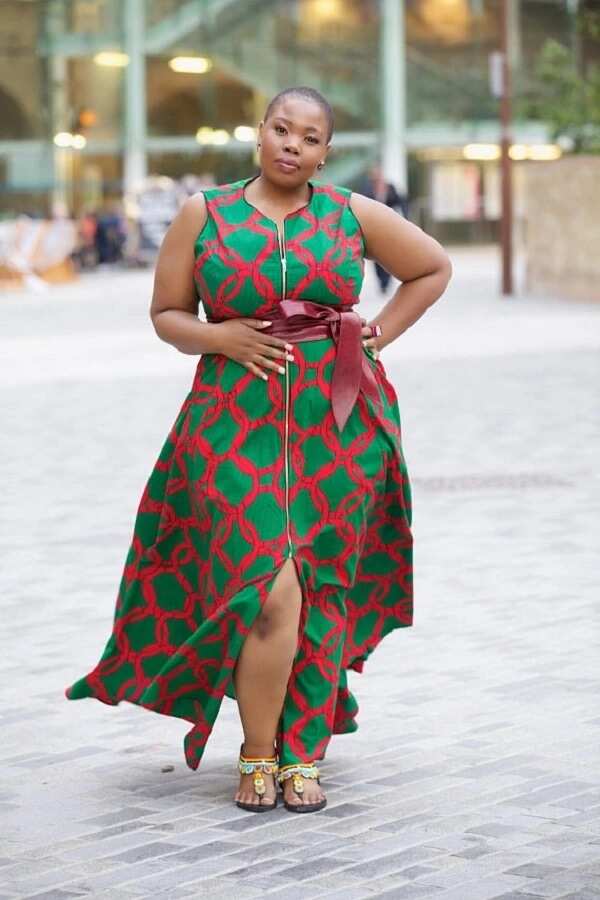 This long gown is definitely for those ladies who don't mind attracting the attention to their top parts and would rather hide everything below the waist. The zipper that runs from the throat to the knees also looks attractive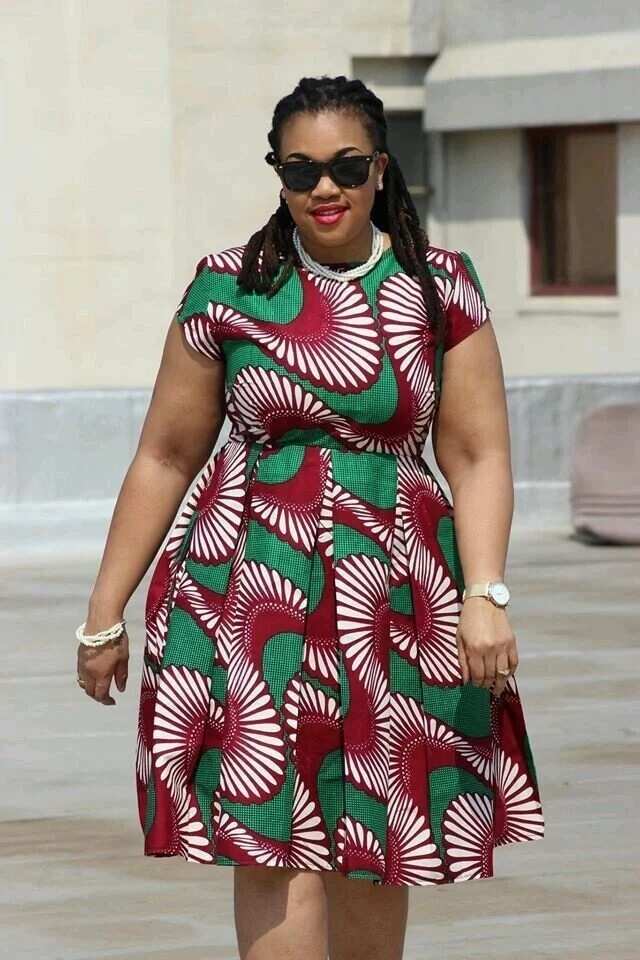 A plain dress with a folded skirt looks super cute due to the bright print and lovely colors. It shows the arms from the very shoulders and reaches the knees. It can be a bold choice for some plus size ladies but a beautiful one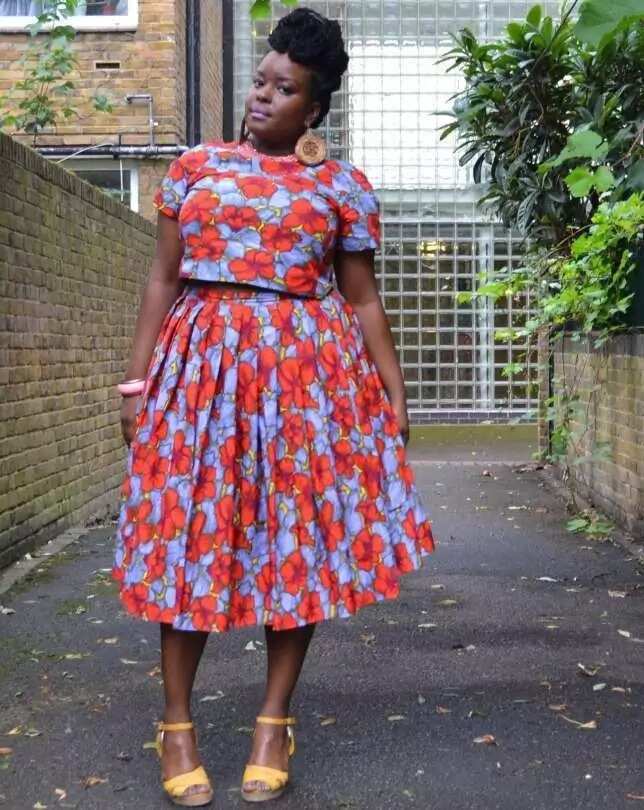 READ ALSO: Nigerian lace dress styles in 2018
A top and a skirt are a perfect alternative to dresses for plus size ladies. A crop top that covers the body to the waistline and a voluminous skirt are a comfortable combination that provides coolness, comfort, and a lovely appearance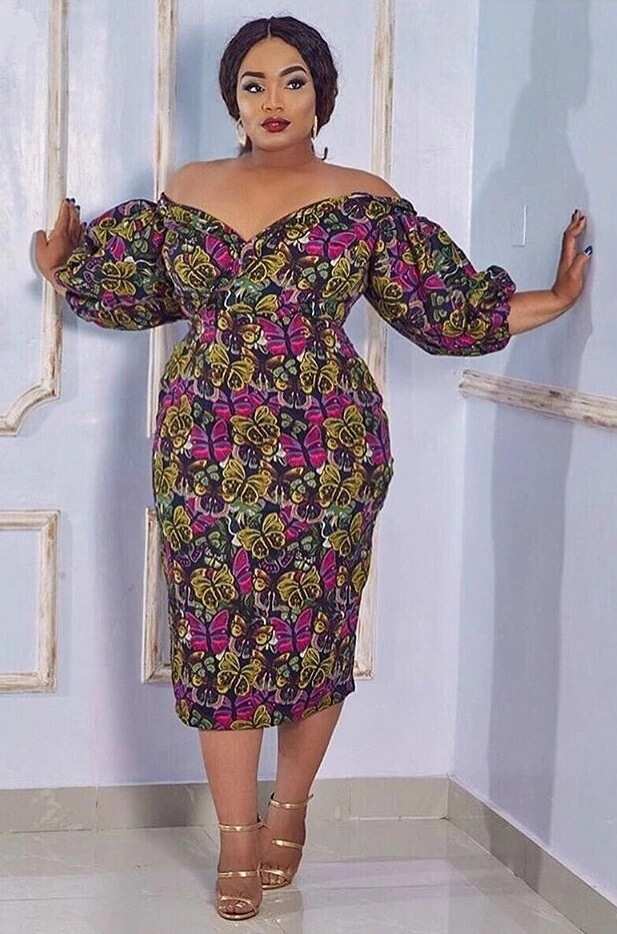 Such a luxurious option is definitely meant for something festive. The exposed shoulders, outlined bust and accentuated curves make this dress a perfect item for those plus size ladies who are proud of their curves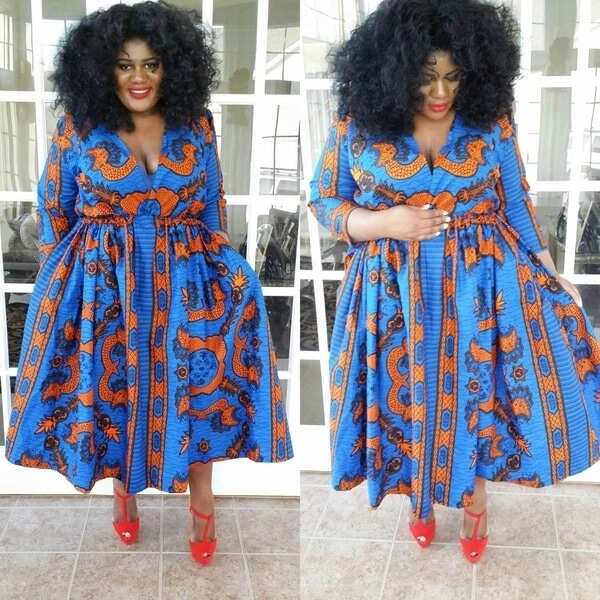 A highly comfortable bright dress that reminds of a dressing gown will provide you with plenty of comfort. It's able to conceal practically everything or, vice versa, attract attention to, for instance, the cleavage or the slender ankles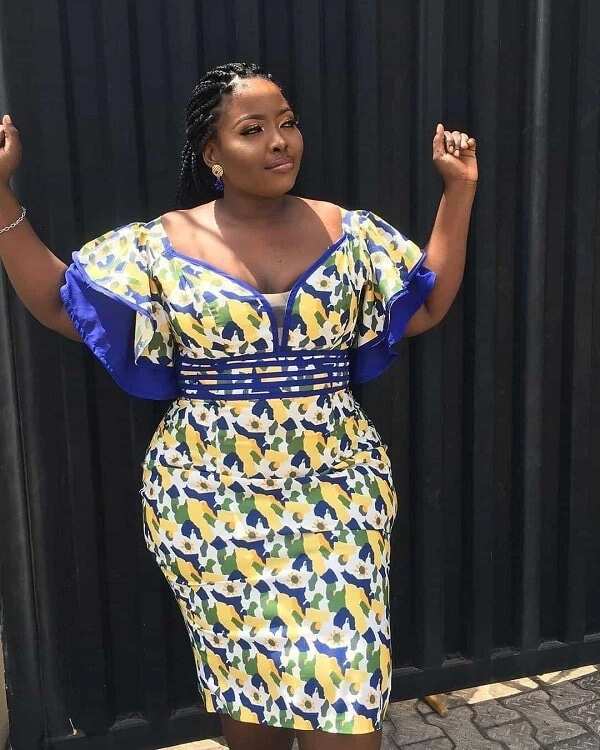 One more luxurious dress that's able to attract the attention of every person everywhere. Its lovely frilled sleeves lined with deep blue fabric and the deep blue lines around the waist look perfectly elegant and neat. If you want to outline all the ample shapes the nature has given you, it's your item
How to choose Ankara dresses for curvy ones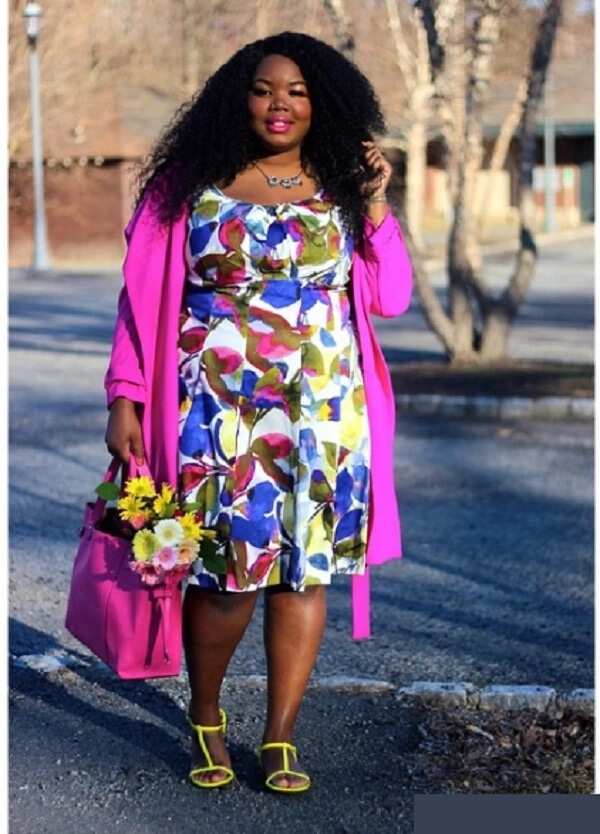 The choice of a proper dress depends on your body type. If the most of the mass is concentrated in the upper part of your body (shoulders, chest, arms), you need dresses with a voluminous bottom that will balance your body. Try to avoid frills, big sleeves or other big elements in the upper part of your dresses.
In case the mass is concentrates in the lower part of you (hips, thighs, belly or rear parts), you need something that will give more volume to the upper part. Sleeves, frills, in a word, everything that was forbidden to the previous type.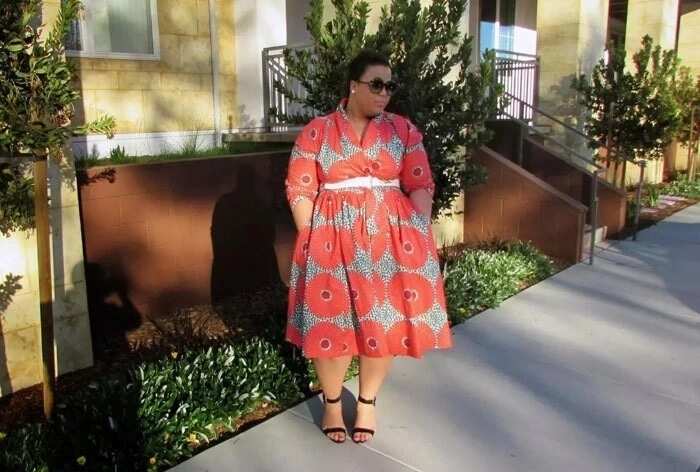 Patterns play a big role, too. If you want to steal some of the size, choose darker fabrics and simpler cuts. In case you can't live without bright prints, choose the ones that are not too big because they will make you look bigger. Also, avoid rounded shapes in the prints because they add heaviness.
A list of total "no's" for plus size ladies includes:
Extreme mini dresses
Second-skin dresses
Horizontal stripes
Massive decorative elements
If you are into combining two different colors in your dress, choose a darker color for the part of your body that needs some size reduction and leave the lighter color for the part that needs some extra volume to balance your body. Don't fear to combine Ankara with other fabrics, even with lace, because such combinations are usually very attractive and interesting.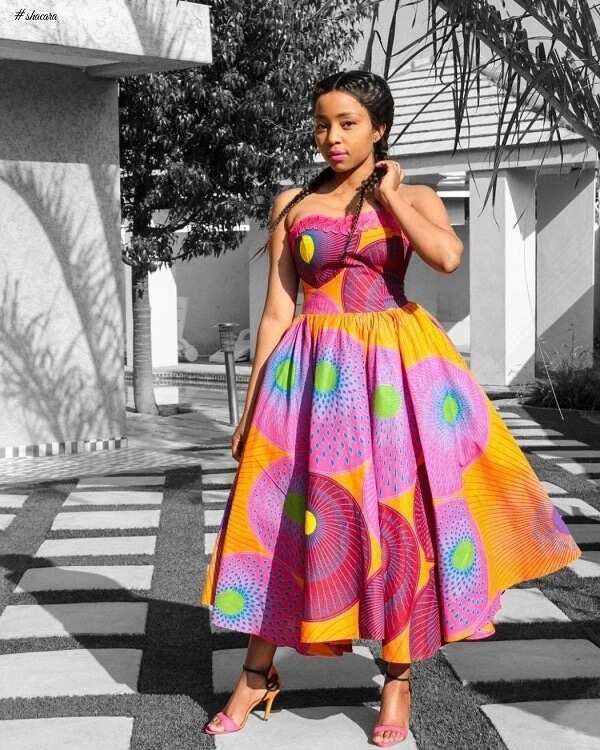 Finally, if you seek comfort, choose maxi dresses. However, make sure that the hem covers your ankles because it's a general rule for plus size women who wear long dresses. Use belts to attract the attention to your slender waist. It will also help you separate the zones of your outfit and help it look less monolithic and massive.
READ ALSO: Latest Ankara styles in vogue
Source: Legit.ng