You definitely should take a look at the latest Aso Ebi styles with cord lace. Magic and stunning lace styles always attract attention, because they give fabulous femininity and beauty. Nigerian fashionistas annually offer new wears entirely made of cord lace or items decorated with lace: hemline, sleeves, back or neckline. Attractive outfits with lace insert are elegant and luxury options.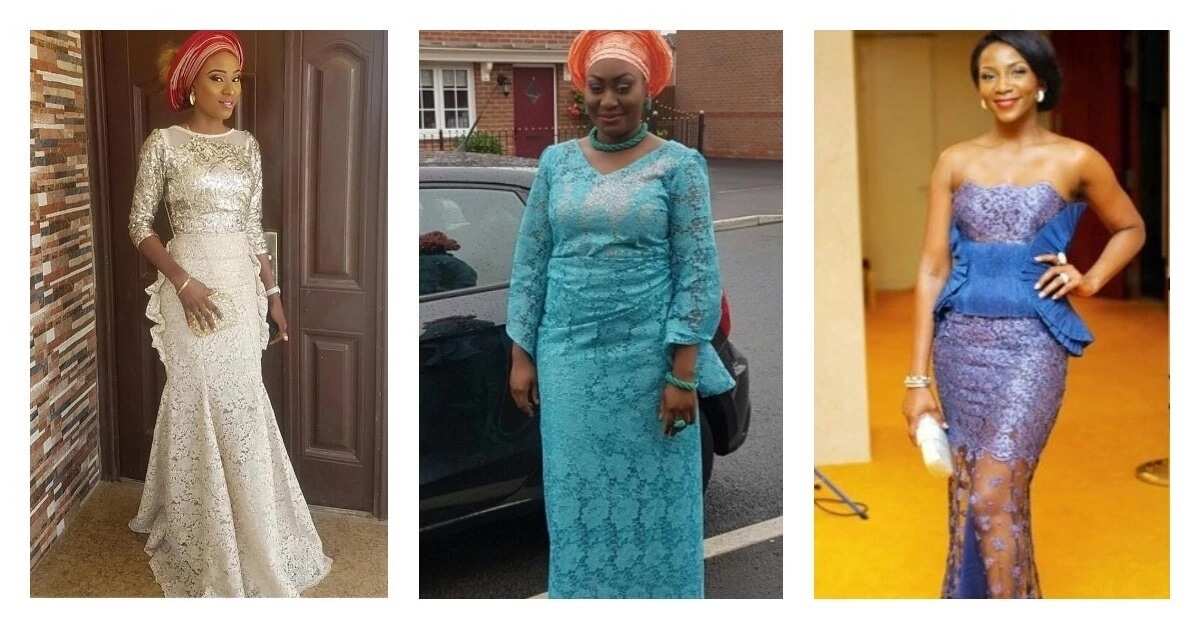 Cord lace has an excellent quality and external characteristics. Such textile is widely used for evening and festive outfits in traditional styles as Aso Ebi. You should pay attention to cord lace if you are planning to create stunning Aso Ebi attire.
A lot of eminent fashion designers always demonstrate evening dresses entirely made with cord lace or items where the primary accent is a lace fabric.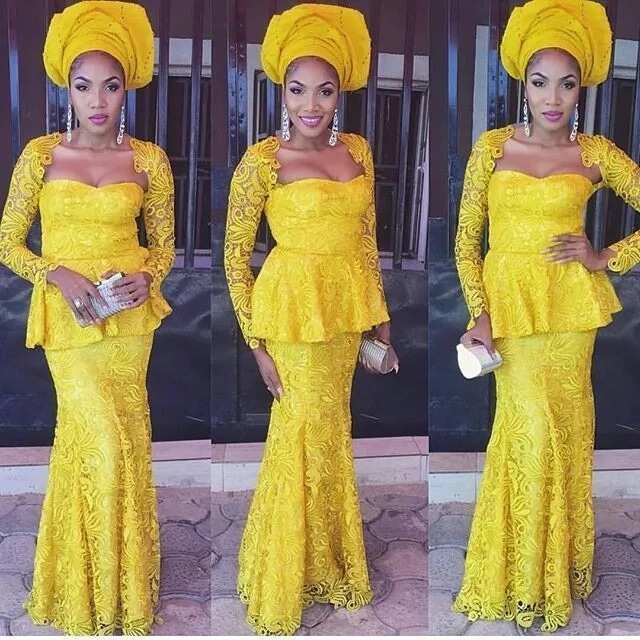 Why are cord lace styles so popular today?
In fact, there is no mystery here. The cord lace styles look very elegant, interesting and solemn. After all, such effect is required when going to various kinds of events and other celebrations.
The Aso Ebi outfits are very feminine and beautiful. Cord lace can decorate any outfit, create an exquisite, refined look, underline femininity, and gently accentuate the lines of woman's figure.
So, let's talk about the Aso Ebi styles with cord lace and current trends of this fashion year.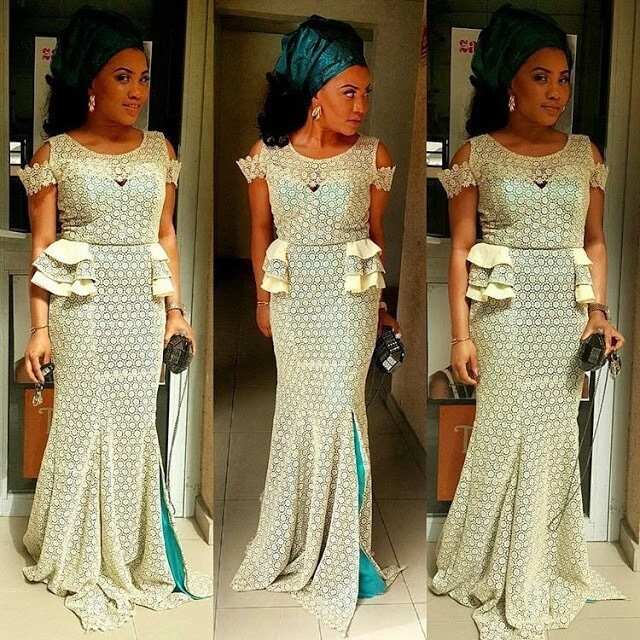 Latest Aso Ebi Styles with cord lace
Each item with cord lace is a unique creation that embodies fantastic designers' ideas and latest trends. You can see in the photo a lot of amazing outfits of various styles. Long attires with lace sleeves or inserts under the collar are the options for festive events.
READ ALSO: Nigerian French lace styles in 2018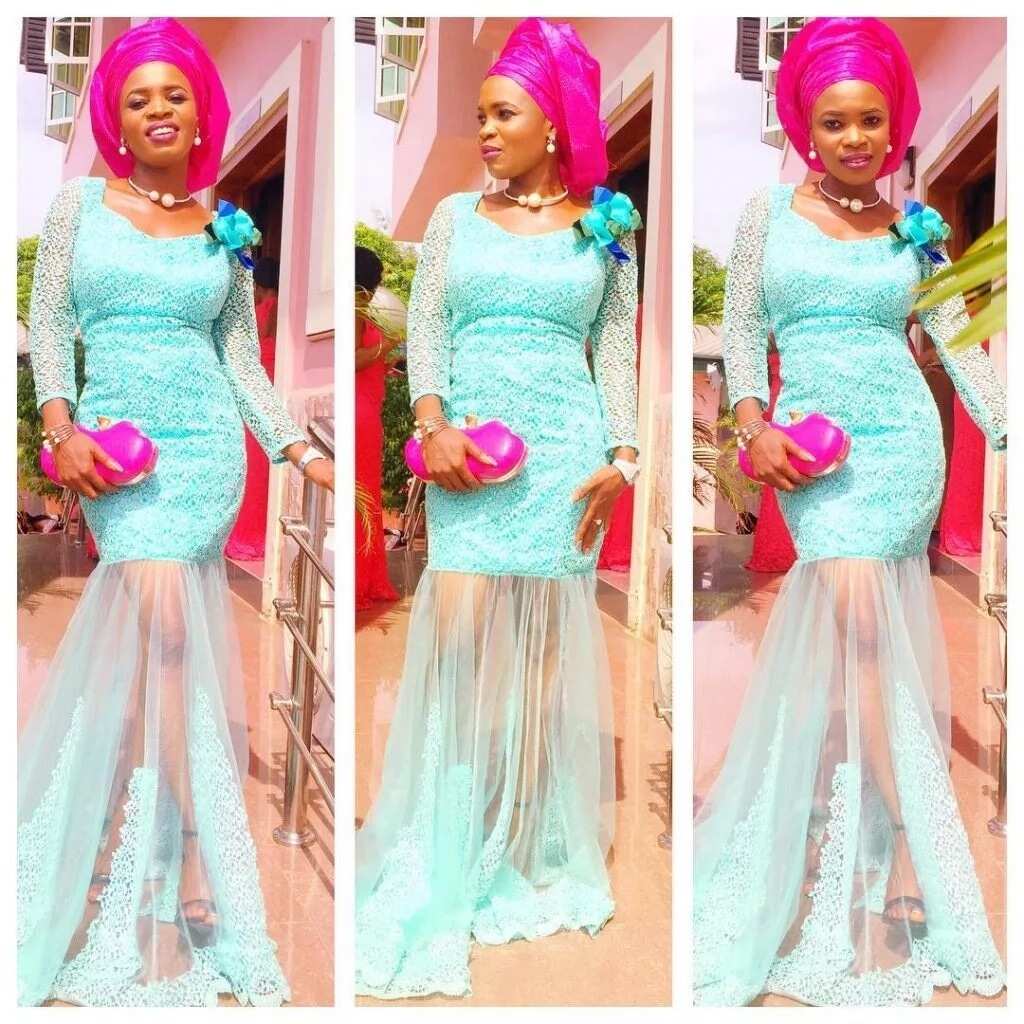 Aso Ebi images made of lace fabric often have a maxi or midi length. They can be made entirely with lace or complemented by:
brocade;
taffeta;
satin;
silk;
chiffon;
Ankara
or other kinds of lace or fabric.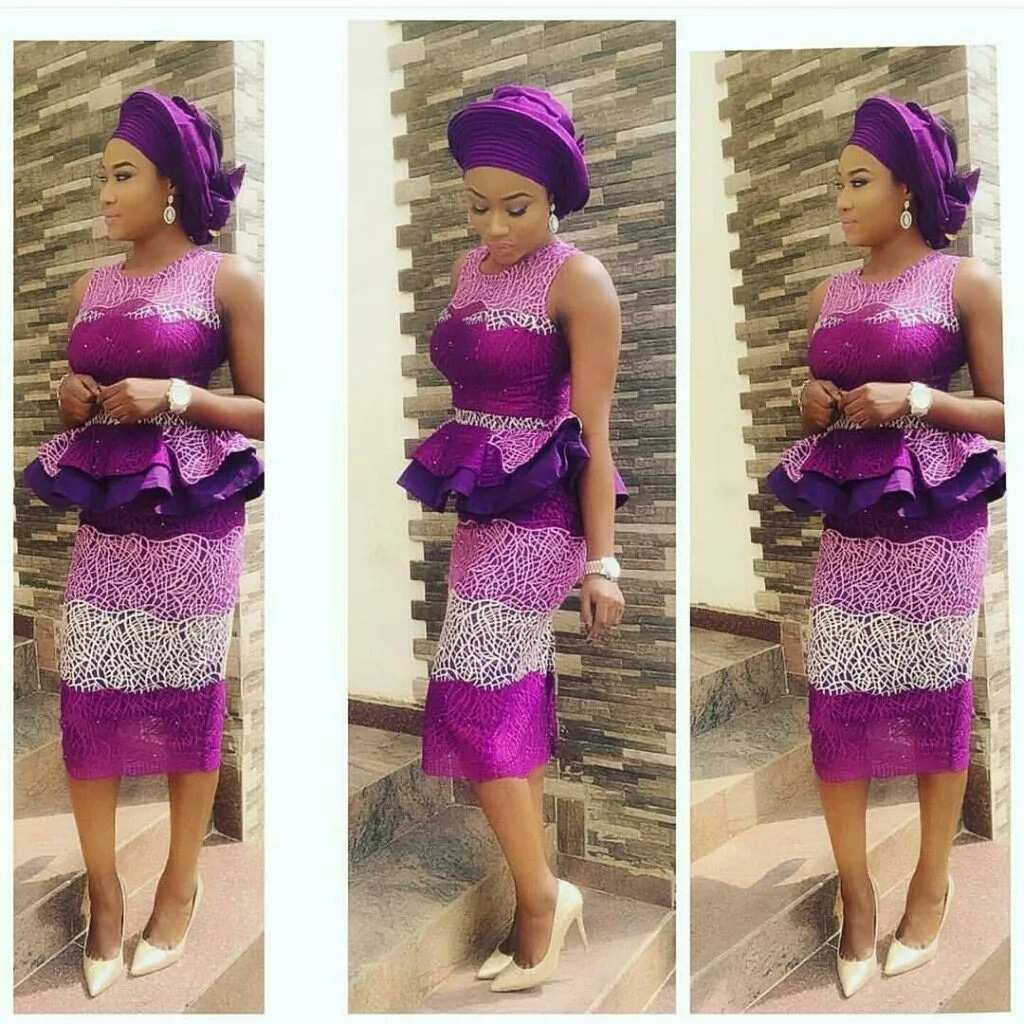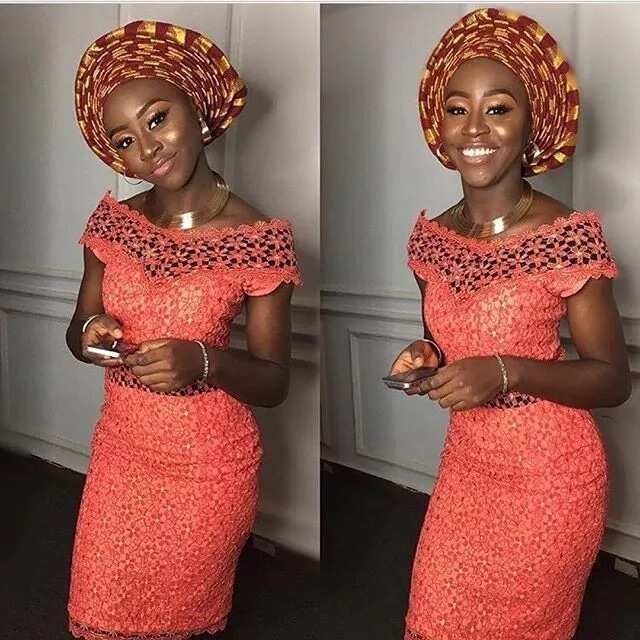 If you need the most feminine Aso Ebi cord lace outfit, then choose the midi length. The attire looks refined when using neutral colours, such as beige, black, pearl, golden or smoky.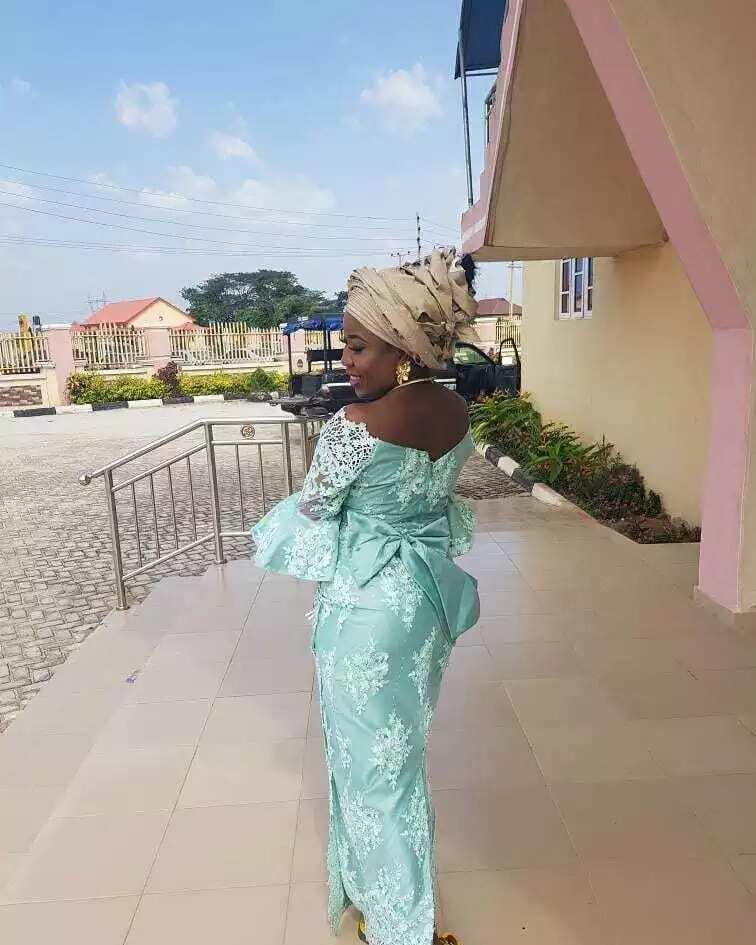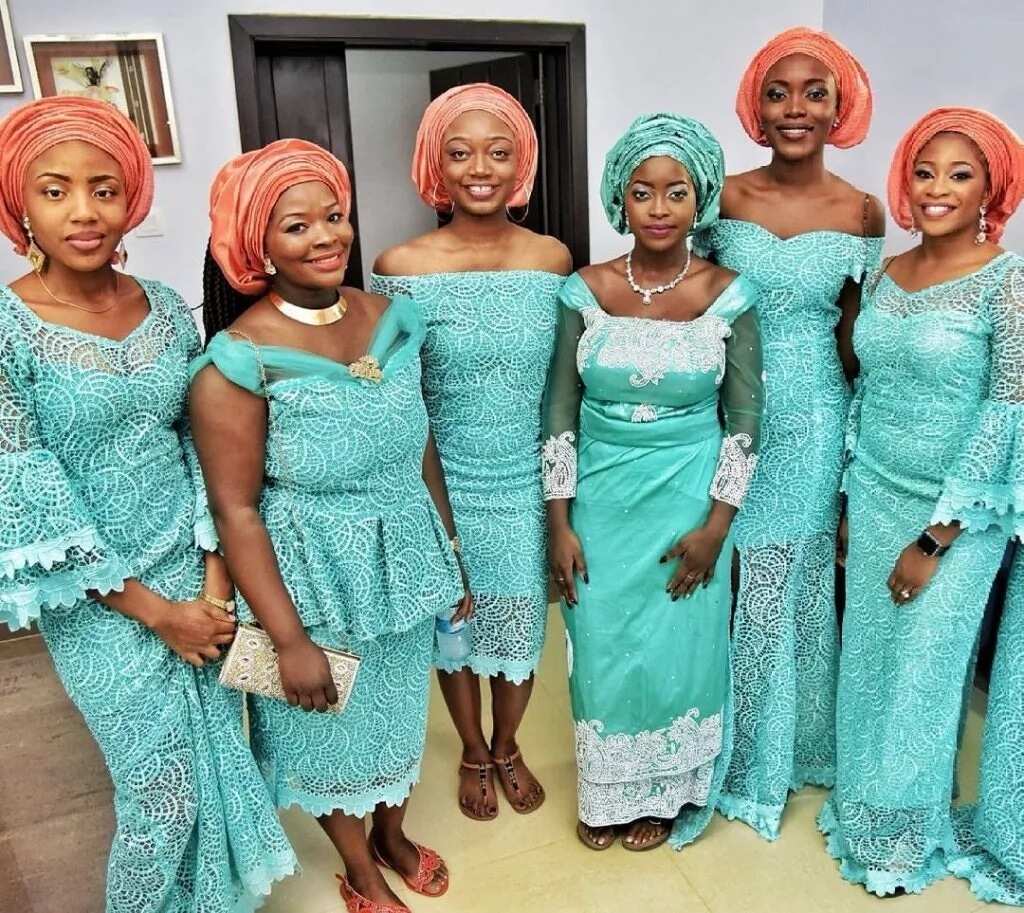 Inlong Aso Ebi styles pay special attention to the maxi length and asymmetrical tailoring, since these two styles are trends of the season.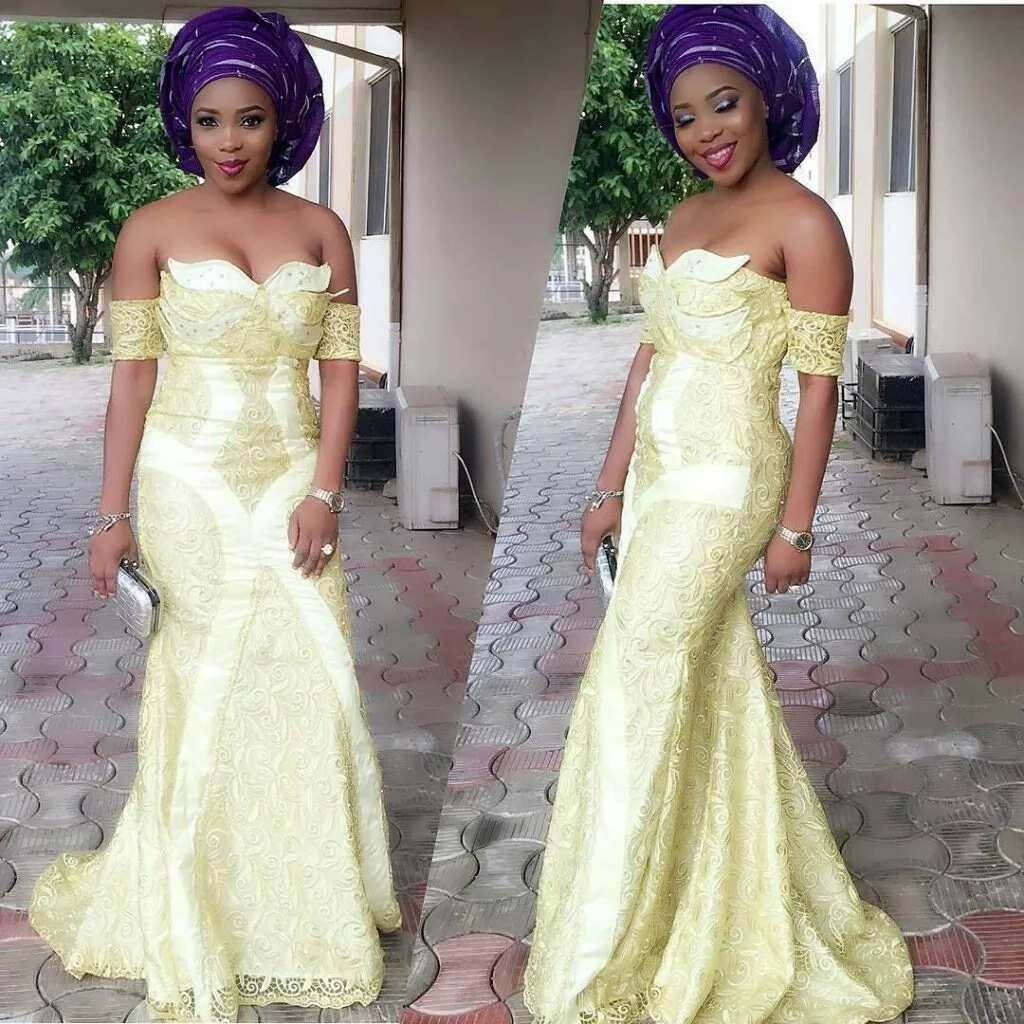 Long options give femininity and elegance to an image. They are suitable for any solemn day or event.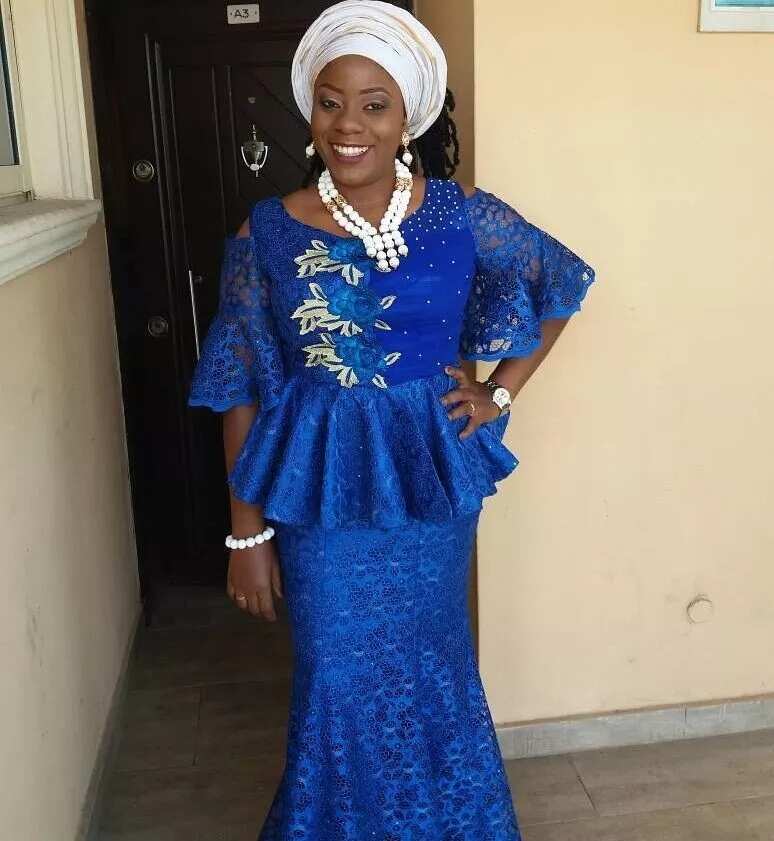 The ideal Aso Ebi cord lace option is sown with an under-garment. It's not necessary to use lace as the main fabric for sewing a dress.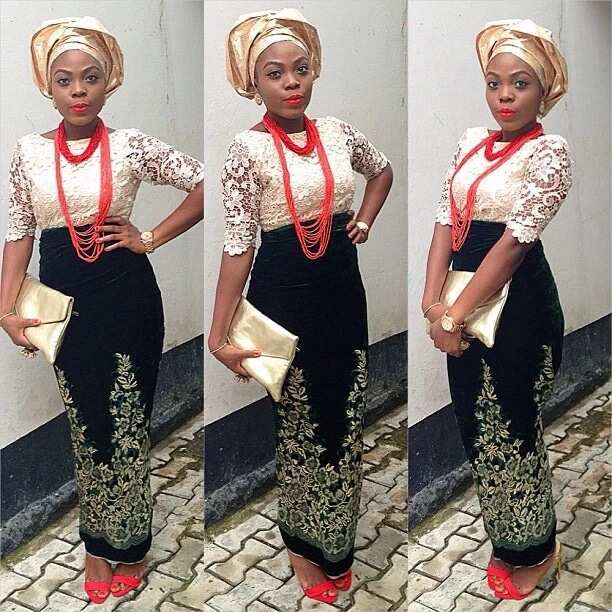 Pay special attention this season to Aso Ebi dresses with lace top. They are trendy combined with silk, satin, and other textiles.
The mermaid style for Aso Ebi outfits is also deservedly in demand among Nigerian women. It's desirable to complement the top with a deep neckline or V-neck, and place an underdress of identical colour under the lace fabric or play in contrast. So if you are a modest lady, this option is ideal for you.
If earlier cord lace was used for sewing complex outfits with tight-fitting styles, now simple tailoring came into fashion. It allows girls with imperfect proportions to wear lace attires. A lot of fashionistas prefer dresses without unnecessary seams and details, thereby emphasising the natural beauty, using the attractiveness of the material itself.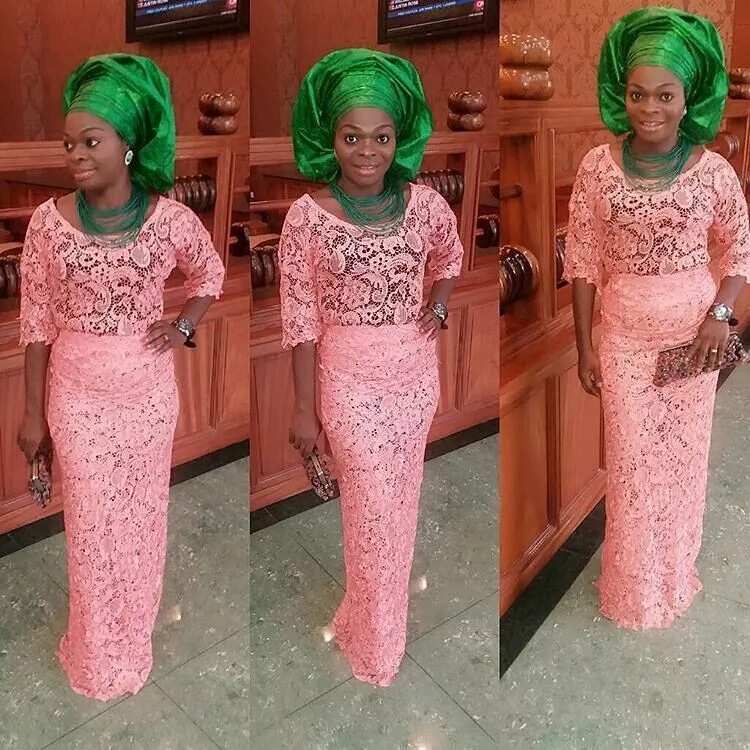 If we talk about the sleeves, then there are short, long, and also three-quarters variants. But none forbids you to choose an Aso Ebi outfit completely without sleeves.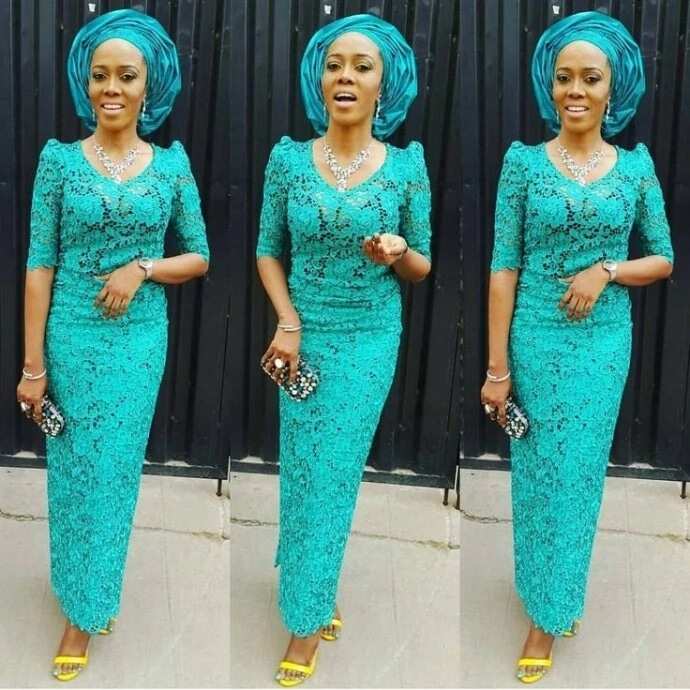 READ ALSO: Latest cord lace styles in Nigeria 2018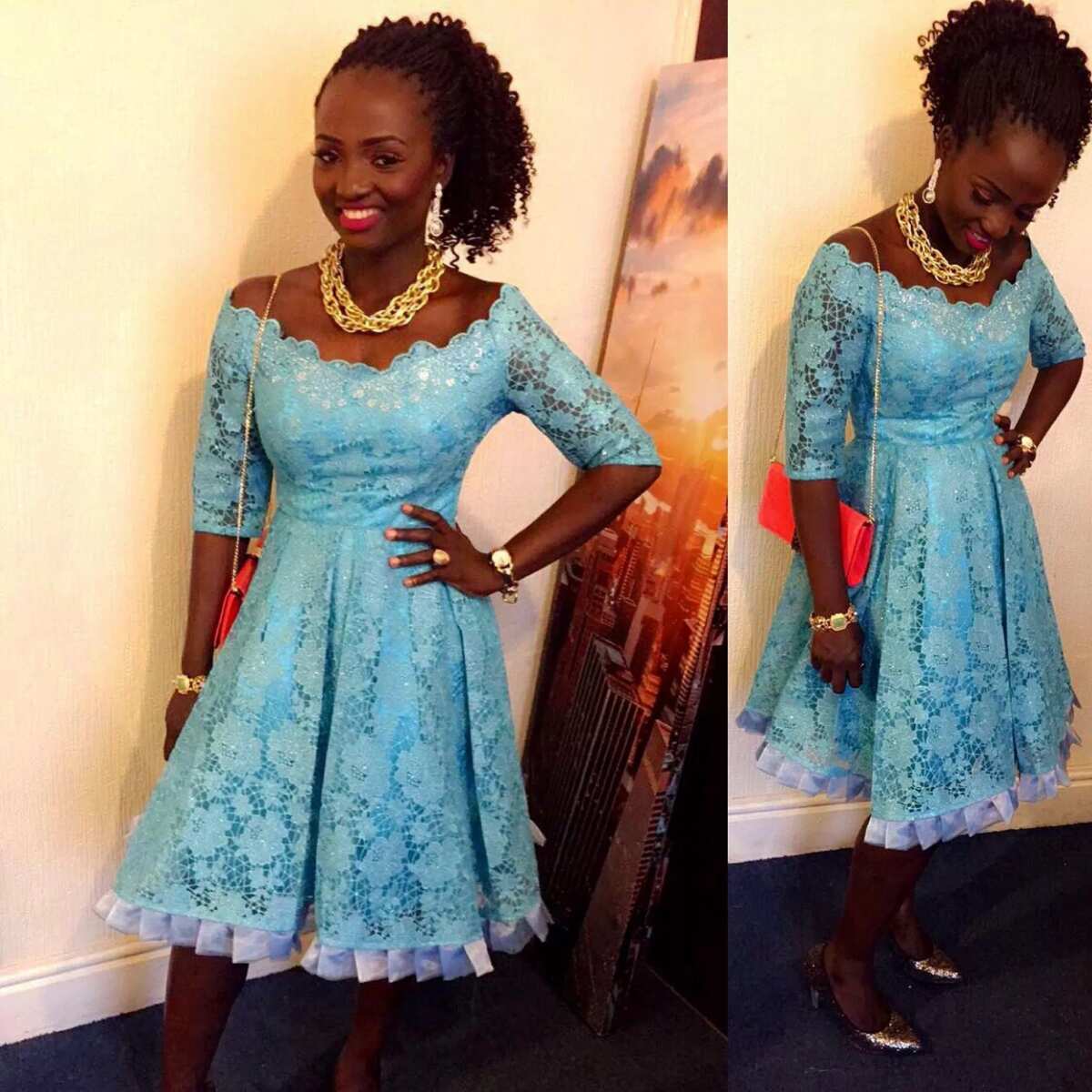 The colour palette of the latest cord lace styles
For Aso Ebi styles bright colours are extremely relevant. If you go to a festive event, then your ideal colour of cord lace attire is blue, yellow or turquoise. They look great with a mermaid and straight long Aso Ebi styles.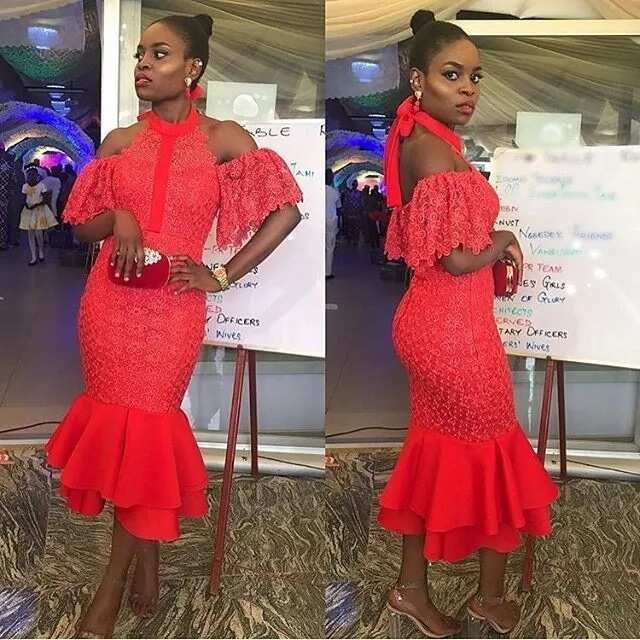 If you find red colour too provocative, then consider an option with pink or white lace. For refined and modest natures, it's the best choice.
Today you can see delightful plain and colourful dresses with a lace of different tones. The combination of contrasting colours is very impressive and festive.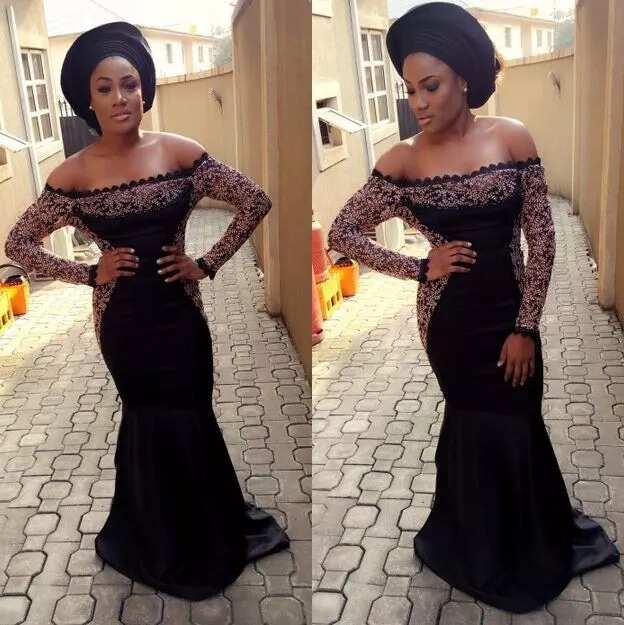 Against the background of a white gown, black, blue, purple, and vinous lace fragments look beautiful. Stunning black dresses with:
or multi-coloured lace on sleeves is always attractive and exotic. Bright green, coral and yellow gowns with lace hemline are quite organic and beautiful.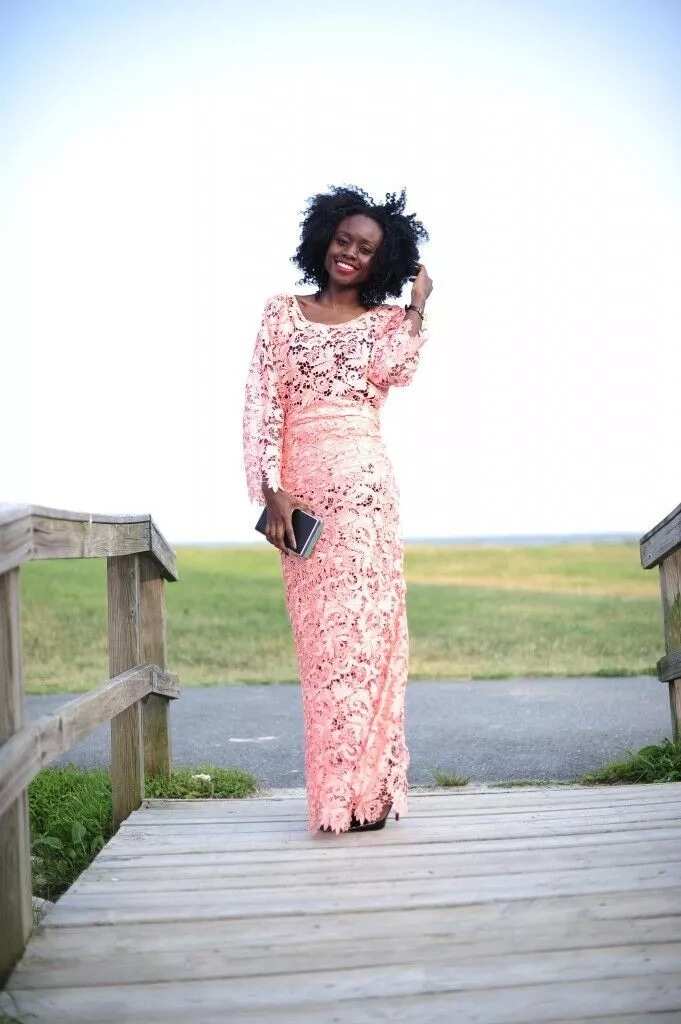 Pick up a cord lace style according to your figure type
Of course, you cannot choose the cord lace Aso Ebi outfit that you liked on the mannequin or pages of the fashion magazine. It's necessary to take into account some extremely important nuances.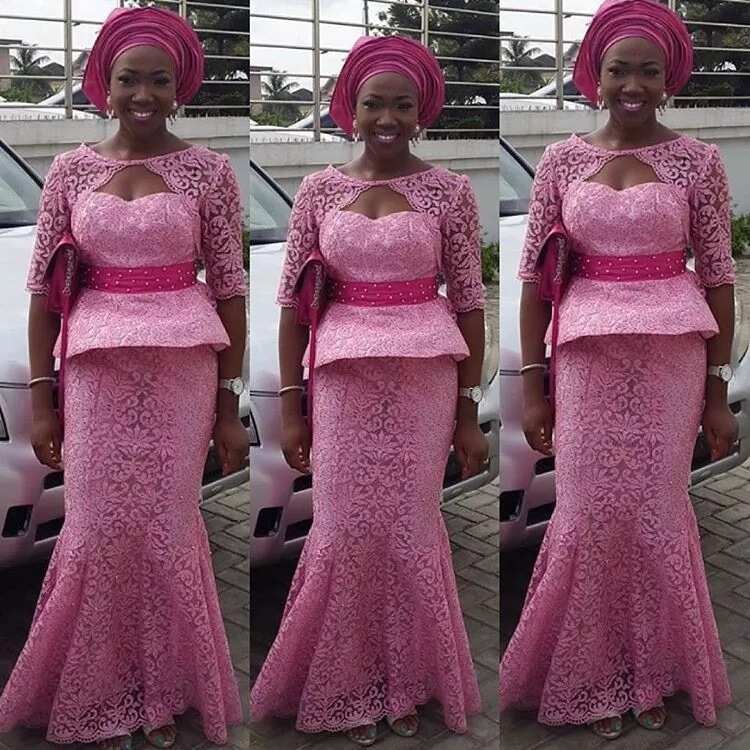 If you have perfect figure shapes and proportions, then safely wear a lace dress that fits tightly. Otherwise, all your shortcomings appear even more, since the lace has such properties.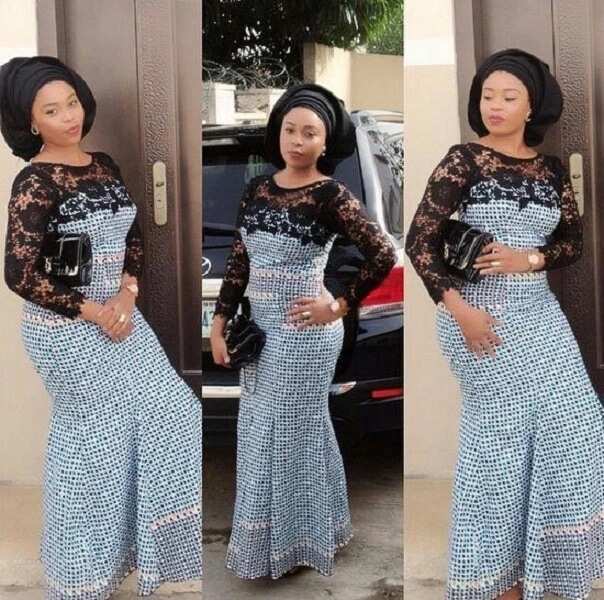 If you do not like your plump shoulders, then the dress or blouse should be sleeveless or with wide and flared sleeves.
READ ALSO: Ankara dresses with lace that are popular this season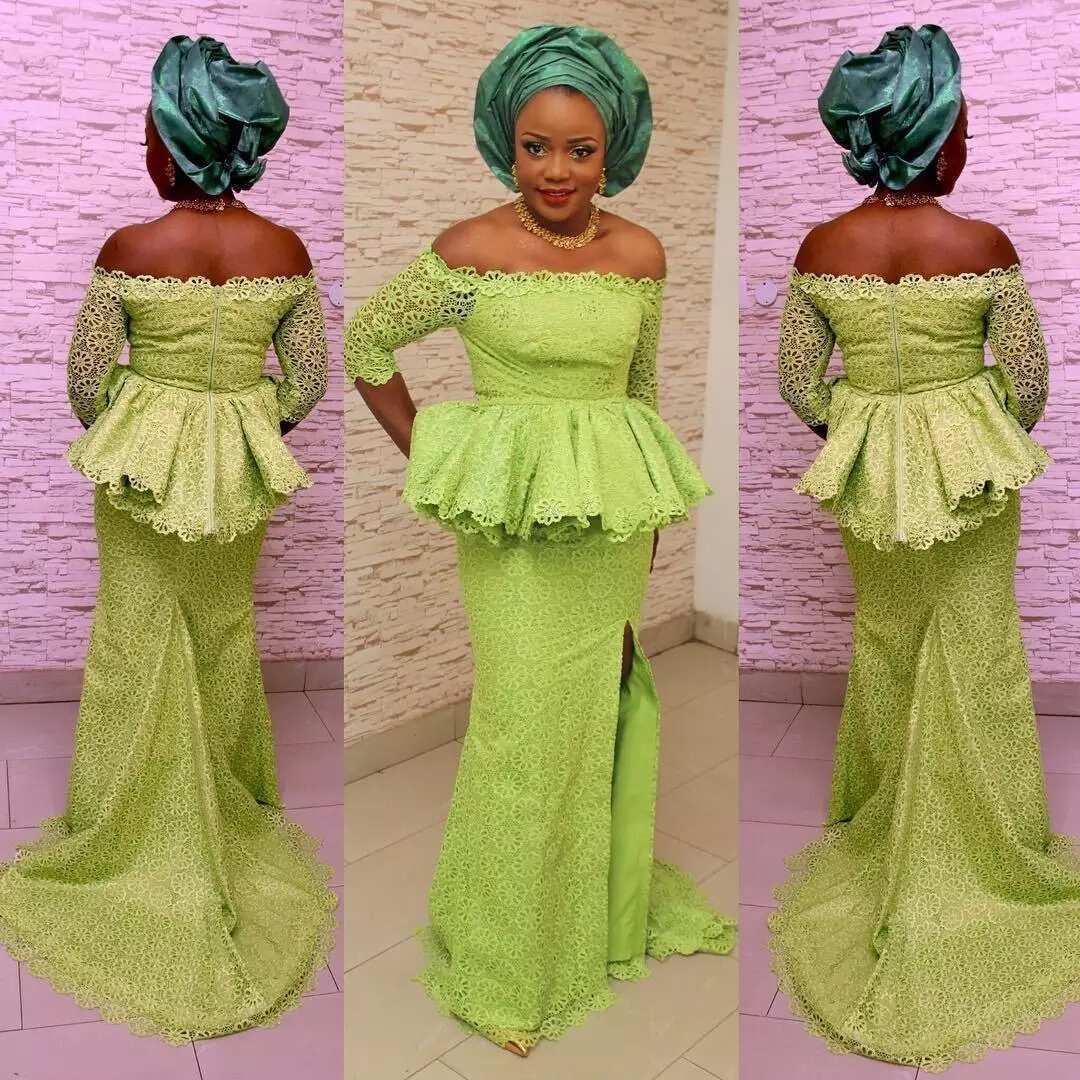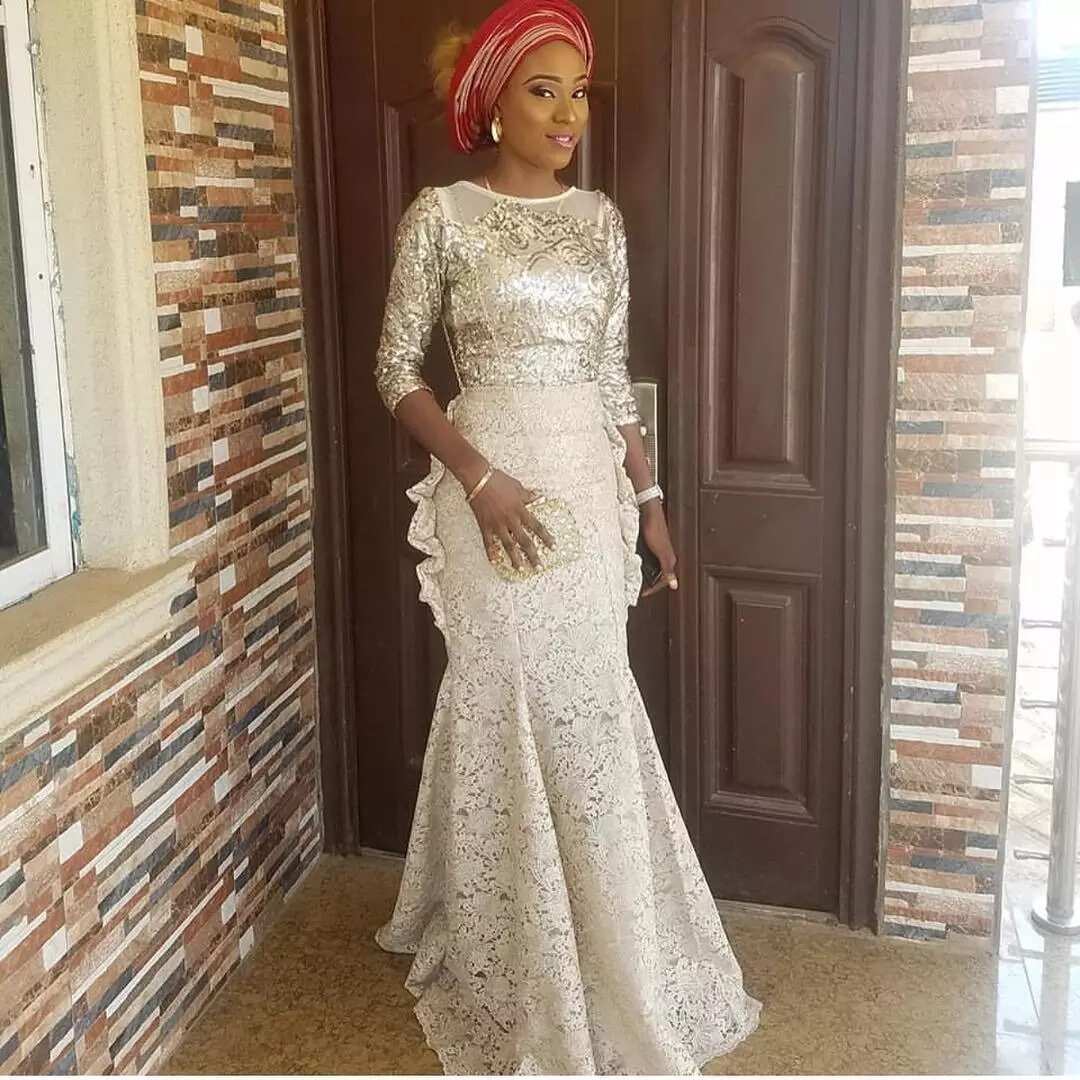 A dress with an overstated waist suits plus size women. The styles decorated with magnificent ruffles and frills are good for graceful girls. A lacy waistband and transparent sleeves add slimness to a silhouette.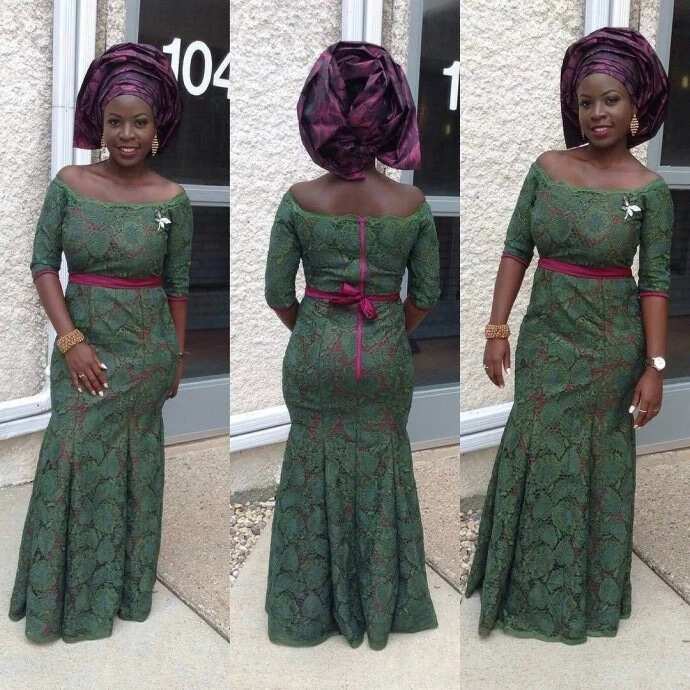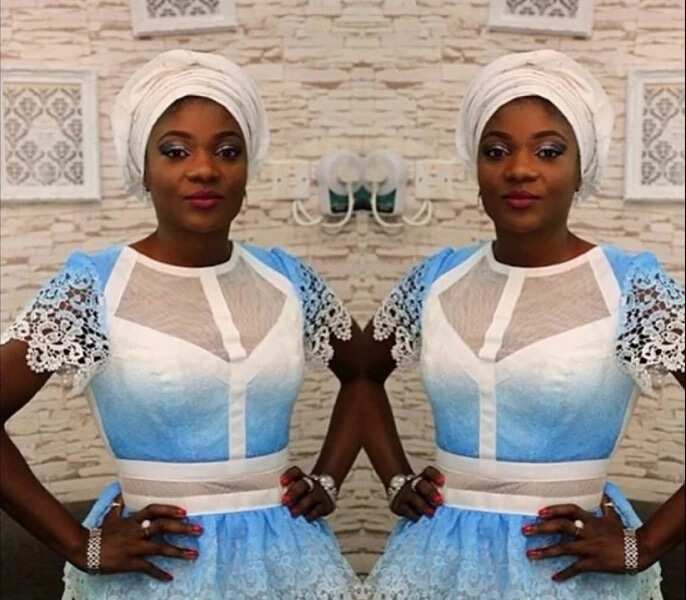 Dress-case made of cord lace - is an excellent version of clothes that suit everyone regardless of age and physique. The options with a midi length and detachable waist can make you look slimmer.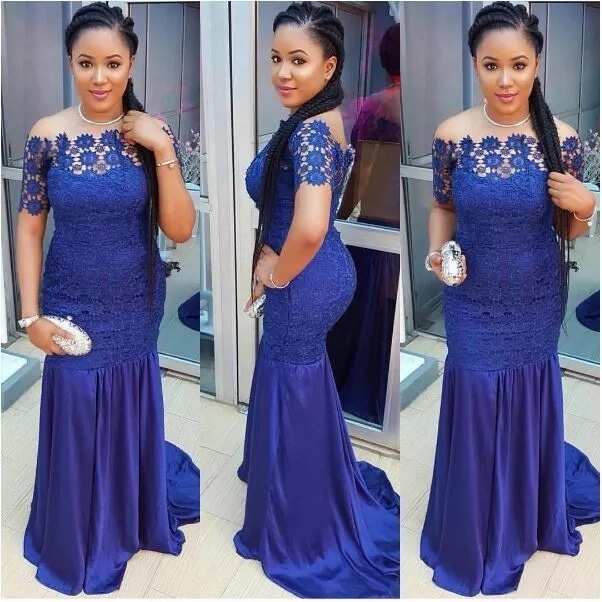 You can safely affirm that cord lace is a perfect textile for creating Aso Ebi styles. Of course, be guided by your taste. Remember that cord lace Aso Ebi styles look modern and refined.
READ ALSO: Best styles for lace materials