Chicken egg - an indispensable food product. From it, a lot of different dishes, sauces, and other things are made. Egg contains a large number of useful substances. The demand for this product in Nigeria is constant so there are no problems with sale. Which makes it one of the fastest-paying business in Nigeria.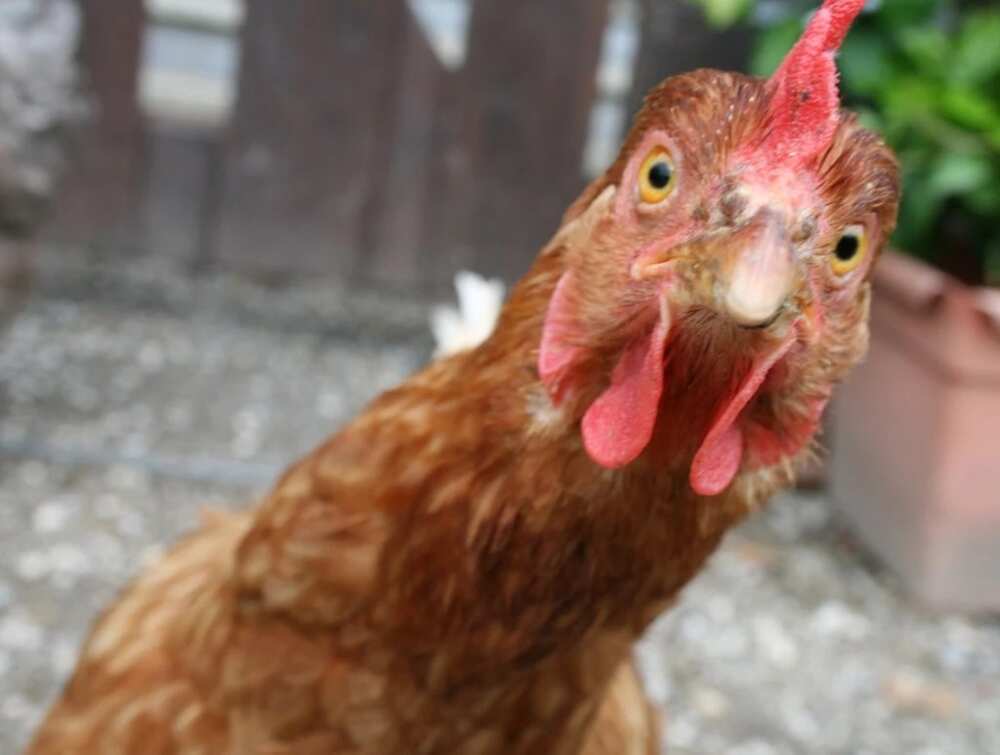 How to start a business selling eggs in Nigeria?
The amount of initial investment in the egg business in Nigeria starts from $ 2-3 thousand. The main costs of egg business plan are for the equipment, construction of poultry houses and the purchase of pedigree stock. A family can serve the poultry farm on its own.
To organize the process of the economy, the biggest share of the expenses is provided by eggs and their incubation, at least $5-10 thousand will be needed.
Egg farm business plan
The mini-poultry farm can work in several directions:
Production of poultry meat and chicken eggs with the subsequent sale of finished products to the public;
Installation of own incubator for growing young birds (chickens).
In this case, it is advisable to keep the following breeds of hens:
Minorca, Leghorn, Lohmann or other types of egg breeds. They are characterized by a good early maturity, the average egg-laying rate of these hens is up to 200 eggs per year;
Meat breeds are Cornish, Brahma, Cochin, Cobb 500 (broiler). The live weight of adult male reaches 5 kg, chickens up to 3 kg.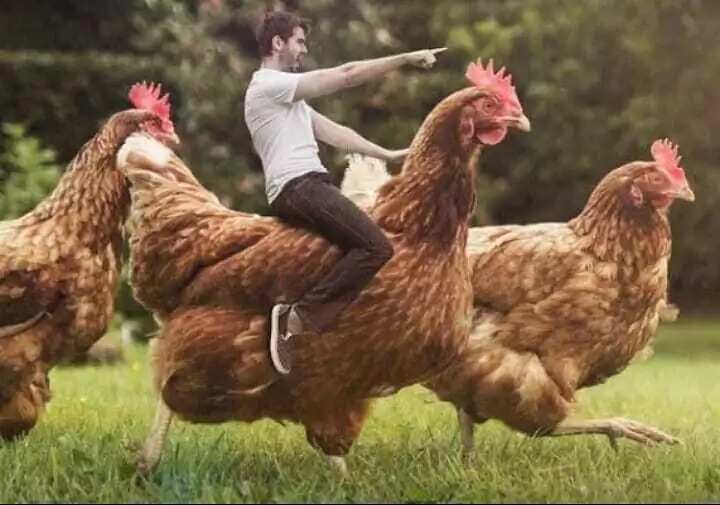 READ ALSO: Fastest growing business in Nigeria
For the maintenance of 1000 birds, you need a room of 100 m2. In order to make more efficient use of space, a cellular method of keeping the bird should also be used. With the cellular method, the recommended rate of planting is 5 units per 1 m2.
In order to save space, cages can be installed in 2-3 tiers. You can buy the cages or make them yourself.
It is assumed that meat and egg breeds of chickens will be kept in equal proportions, with 500 units each.The planned volume of output of finished products of a mini-poultry farm for 1000 units per year:
Poultry meat (broiler) of its slaughter weight reaches the average on the 50th day. Accordingly, for 1 year you can grow up to 6 generations. In 1 year around 3000 units or 9 tons of poultry meat will be grown.
The 'egg bird' can give an average of 200 eggs per year. Accordingly, for 1 year 500 hens will bring up to 100 thousand eggs.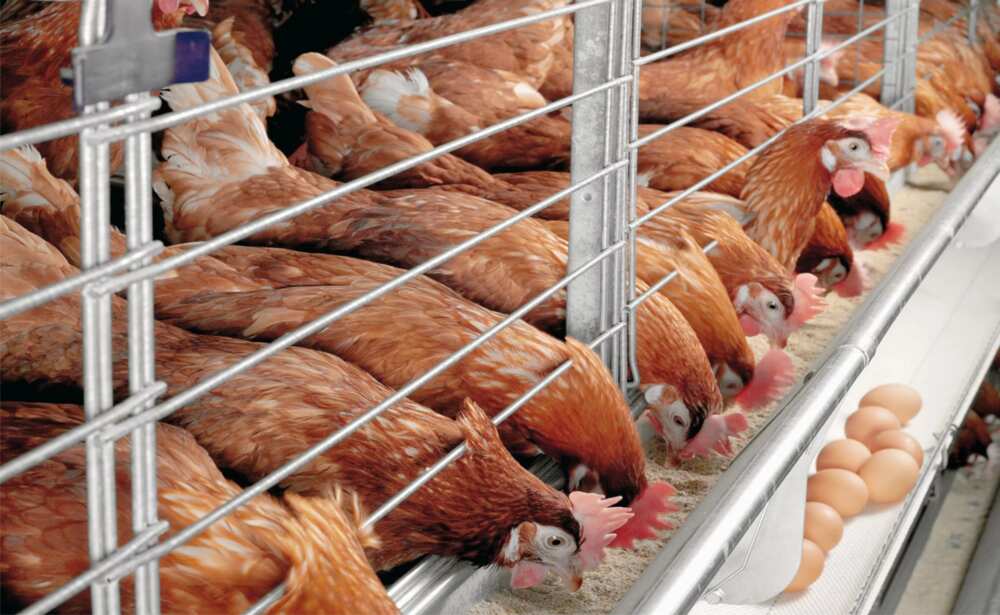 Egg distribution business in Nigeria
Due to the constant jumps in food prices, it is difficult to track the level of earnings on chicken eggs. So, for example, in summer eggs fall in price. The highest price remains before the New Year and Easter. The level of retail and wholesale prices you can find in your region. Counting the number of eggs produced, you can roughly determine the profit of the egg business in Nigeria.
Sales of products are organized both in the wholesale format for grocery stores or productions and in a retail format on the market.
As an additional source of income, you can sell chicken manure. It is bought for fertilizing fields. This can give you some good income, which does not require additional actions.The payback of the business is about 12 months.
Documents needed for egg business
To trade chicken eggs, you will need to obtain a number of permits. What documents are needed to sell chicken eggs? We think it will be more correct to consult a lawyer. You will also need to obtain a marketing permit from the precinct veterinarian. The last document is usually issued directly on the market.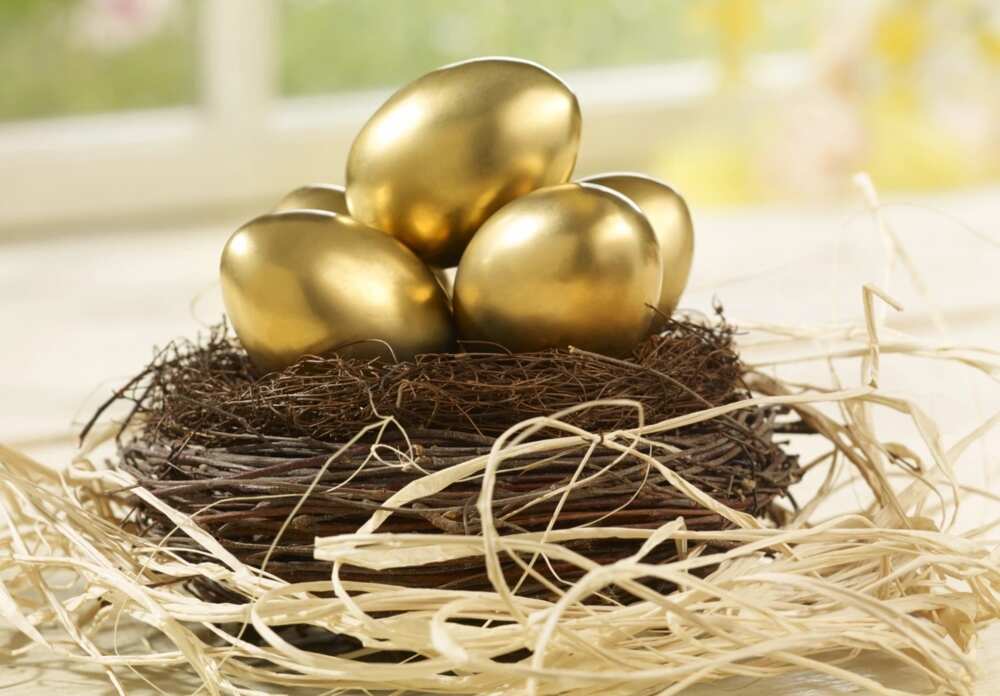 Domestic chicken eggs business in Nigeria
One of the competitive advantages is that the products of the mini - poultry farm are grown in 'home' conditions. Meat and eggs are of good quality and this is undoubtedly a big plus.
If you do not have the opportunity to organize a full-fledged poultry farm, then you can try to open a mini business at home selling your eggs. To do this, you will need to take a separate shed under this business and adhere to the technology of growing hens to equip it accordingly.
Cages can be built from a grid and wooden bars. The main thing is to keep the temperature, lighting, purity, and humidity of the air. To start, buy the first batch of laying, look at the result. Probably you will get two breeds, which is optimum for your business.
At home, the business of chicken eggs is organized quite inexpensively, and the products are sold on the market. Such approach can become an excellent additional earning.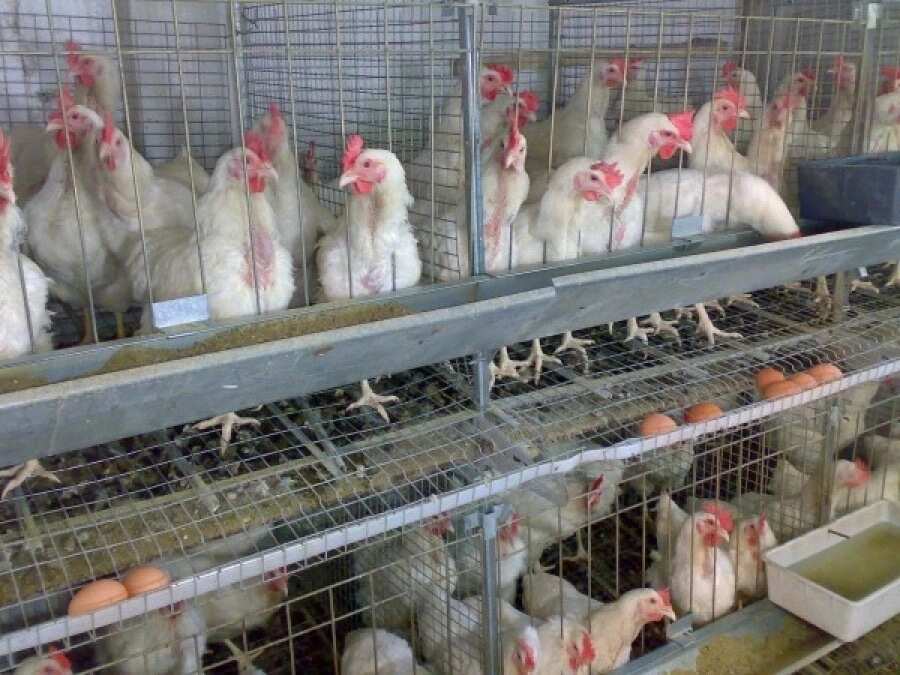 Marketing plan
The main competitors of the poultry farm will be large poultry farms, which have their own points of sale of poultry meat and eggs. As a rule, such enterprises support a relatively low level of prices and have already established a large base of regular customers.
But here are some ideas, where you can also sell your products having fewer competitors.
Sale of products in the format of 'outside trade' in places of high terrain, for example, in markets;
Supply of products to the outlets of nearby areas;
Sale of products directly from production to wholesalers.
Ideally, you need to install your own sales points (pavilions), but this requires large volumes of production and completely different investments.
By the way, in addition to retail customers, you should pay attention to such sales channel as the CaBaRe (cafes, bars, restaurants). In catering establishments, eggs are always needed.
Chicken eggs business is a lucrative business for new Nigerian businessmen, who are interested in the field of agriculture. High demand for this product and good profitability indicators make it even more attractive for entrepreneurs.
READ ALSO: Starting a business in Nigeria: tips for future entrepreneurs