Asa, Davido's manager, biography
Do you want to learn more about the young man who is the manager of the superstar Davido? Read all the most exciting facts about Asa Asika! How did he become Davido's manager? Is he married? All that and more you will find out in Asa, Davido's, manager biography.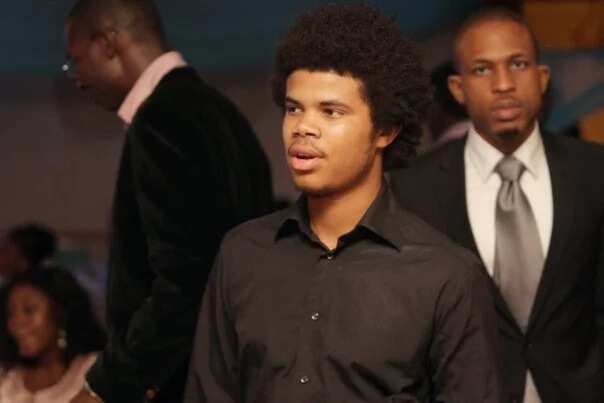 Asa biography
If you ever wanted to know who is the person managing the famous Nigerian superstar Davido, here is your chance. When you look at the photos of Asa Asika, in which he is together with his friends, he is really noticeable among them all. He has a memorable Afro haircut and a charming smile. Not everyone can guess that he is a really respectable person in the music industry and the manager of one of the most popular celebrities in the country. Nobody could have imagined that he will reach such great success, but he proved them wrong.
Asa Asika was born on August 20th, 1990. He is the oldest of three kids in his family. When the boy was only seven years old, he lost his mother, so he had to grow up and adjust to adulthood very quickly. He went to White Sand School in Lekki, Lagos State, and graduated in 2008. He dropped out of college, stating that he supports education and thinks everyone needs to get a certain level of it, but the higher education is not for him. In his opinion, some people with Master's degrees are struggling to find a job, while some who have not received full education are maintaining great business.
According to Asa, he is a very emotional person. When he is asked how he reached his amazing success, he says that every young person can reach the same thing if they are determined and really want this. He also advises young people not to listen to those who tell them that they are unable to do it. In response to the question about his favourite Nigerian musician, Asa obviously named Davido but also mentioned Wizkid, Sina Rambo, Ice Prince, Shank, Wande Coal, and Femi Kuti. Asa's best pastime whenever he has a free minute is watching movies at home or playing football with his friends. By the way, he is also a passionate supporter of Nigerian national football team.
Asa Asika did not get what he has now thanks to wealthy parents. However, his family members are quite influential, and because of them, he has been involved in show business since he was young. His cousin is a well-known musician Naeto C, and his uncle is Obi Asika, who is the CEO of Storm 360. Asa began working at shows, thanks to this company. He was only sixteen when his career kicked off. He worked with such famous people as Ikechukwu, ELDee, Sasha P, and of course, his cousin Naeto C. He was also involved in the production of such shows as Homecoming with MTN and "The Love of Music" Samsung concert. Aside that, he contributed to the promotion and success of Rehab club in Lagos. Thanks to him, the venue has become one of the most visited ones in the city.
Asa and Davido
The paths of Asa and Davido first crossed many years ago. Asa started managing Davido's music career and got acquainted with his team. The duo was very productive together. When he was asked about his work with Davido, Asa confessed that the job was really demanding, and sometimes all that went wrong was blamed on him, but regardless it was a lot of fun. He enjoyed planning the strategies, going to the meetings, and promoting the music. He mentioned that the important thing about performing this kind of work is having a lot of self-control. So, those who think Asa's job is really easy are wrong because he always has to be responsible for everything and has a lot of duties on his shoulders. The additional pressure is his young age – when he first began working with Davido, he was only 20 years old. However, they managed to get some good work going. Asa was around during Davido's breakthrough hit "Dami Duro". It was the single that brought him fame and acknowledgement.
Asa and Davido split up in January 2013. The reason for their split was a misunderstanding – they had some issues that were hard to resolve. According to Davido's words, he said that Asa was not mature enough for the job at the time and that there were some financial disputes between them, but they decided to remain the best of friends. Davido's new manager became Kamal Ajiboye. The singer got along with him until 2017, when they had a fall-out, and many news outlets suspected that Davido sacked Kamal because he was unable to promote him internationally.
After his departure from Davido, Asa decided to continue his artiste management career and established the management company Stargaze, where he worked with famous producers, artists, DJs, and actors. He signed a lot of talented people and put a lot of effort into representing them in the best way. Asa Asika managed such remarkable people as D'Banj, Ayo Jay, and Boj.
READ ALSO: DJ Cuppy biography, family and career path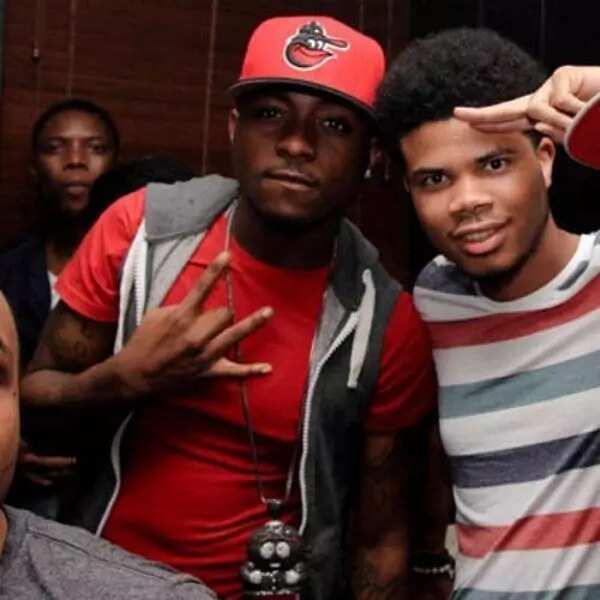 Asa returns as Davido's manager
Even though Davido claimed to be "his own man", he still wanted a trusted manager, and he turned to no one else than Asa Asika for help. In 2017, Davido and Asa decided to work together again. The news was first disclosed by Linda Ikeji's blog. Later, Davido confirmed that Asa Asika became his manager again, tweeting some welcoming words for him and indicating that he is very happy to have him back.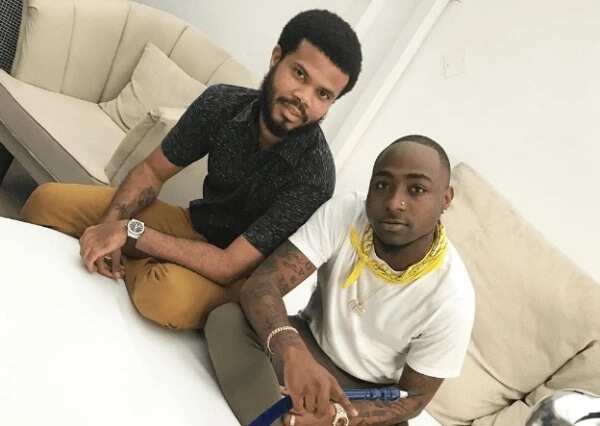 Is Asa married?
Asa Asika is quite a charismatic man, and of course, many people would like to know if he is single or has someone special in his life. Well, he used to be single for quite a while, since his last relationship ended before he started working for Davido. Since then, he decided to focus on his career and made the right choice. However, lately, Asa Asika finally found love. The girlfriend of Nigeria's youngest manager is no one else than DJ Cuppy (Florence Otedola), the talented musician and the daughter of Nigerian rich businessman Femi Otedola. The two have known each other for a long time, and at first, they denied all the claims of a relationship. DJ Cuppy said about Asa that they have a lot of things in common and she is really inspired by him.
Nevertheless, recently Asa and Florence finally confirmed that they are boyfriend and girlfriend. They have been making a lot of sweet posts on social media and flaunting each other. This couple looks really happy, so we can only wish them to preserve this happiness and treasure each other's love. Perhaps they will decide to tie the knot someday in the future? Look how cute they are together!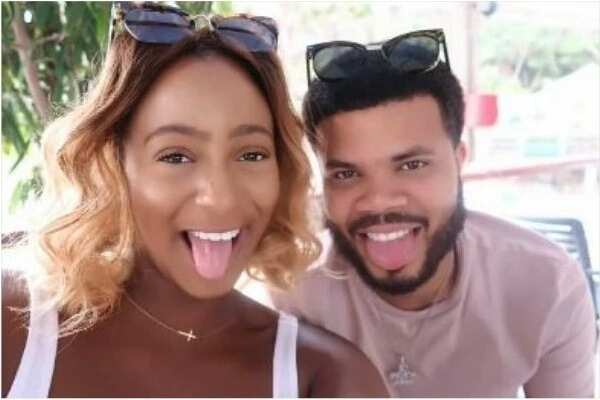 Asa Asika is really inspiring for all the young people, and everyone who wants to achieve something should follow his steps and make their dreams come true.
READ ALSO: Asa Asika trolls girlfriend DJ Cuppy for her grammatical error on Twitter
Source: Legit.ng