Nigerian journalist Kemi Olunloyo recently tendered her sincere apology to her long time 'enemy' Linda Ikeji.
The journalist in her open letter said that she is tired of the whole 'war' with her and ready to call it quits. She asked for Linda's forgiveness as she said that she has forgiven all her wrongs.
She further added that the famous blogger should promise that she will empower the youths as she has once mentioned by teaching them how to make money through blogging.
Continuing in her letter, she wished her well on her new project which she plans to launch, saying that God will always uplift her in all her endeavors.
READ ALSO: Ex-minister Femi Fani Kayode shows off his triplets in new picture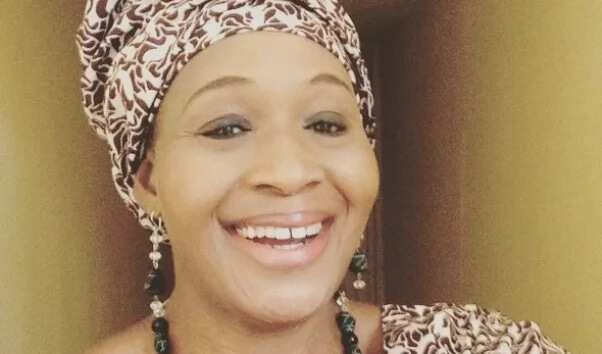 Get hottest gist on Naija uncensored Facebook Group
She wrote; "AN OPEN LETTER TO #LINDAIKEJI
Dear @officiallindaikeji it's time to LET GO OF THE HURT, PAIN AND ANGER. I have forgiven you on the prison comment and the entire past on the video. Just promise me that you will one day empower these youth by teaching them how to blog and make money doing it RIGHT. I want you to be the one to do it. U once told the media you were following my footsteps and Perez when we were in America. I will come witness it when you are ready, even teach them monetization FREE. I'm on an indefinite Medical leave till I heal. ❤
•God will Lift me AND you. •God will Hear you. •God will Lead you.•God will Help you.•
God will Guide you.•God will Elect you.•God will Name you.•God will Crown you.
•God will Direct you.•God will Locate you.•God will Select you.•God will Bless you.
•God will Heal you.•God will Favour you.•God will Elevate you.•God will Rescue you.
•God will Defend you.•God will Protect you.•God will Liberate you.•God will Restore you.
•God will Promote you.•God will Position you.•God will Support you.•God will Connect you.
•God will Increase you.•God will Celebrate you.•God will Announce you.
GOD WILL NEVER SEND YOU TO A PRISON. IT IS HARD TO RECOVER FROM #PTSD.
Thank u and love you Linda. Good luck with Linda Ikeji Media. Pls acknowledge my letter. I truly mean it. It's over."
PAY ATTENTION: Get best news on Nigeria's #1 news app
Laura Ikeji Interview for Star Chat: There are a lot of angry people on Twitter - on Legit.ng TV