Over the years, there have been several stories about how some married couples deal the fact that their spouses have children outside wedlock. Some are able to handle the situation carefully while others do not care about any damage they are likely to cause.
A lady identified as Ghabadiya (@Ghabadiyah1) on Twitter, has just revealed how she found out that her man is expecting a baby from another woman.
She shared a picture of the pregnancy test kit she found while trying to do his laundry on Twitter. Ghabadiya who is currently heartbroken also shared the chat she had with her man before he took some of his clothes and left the house.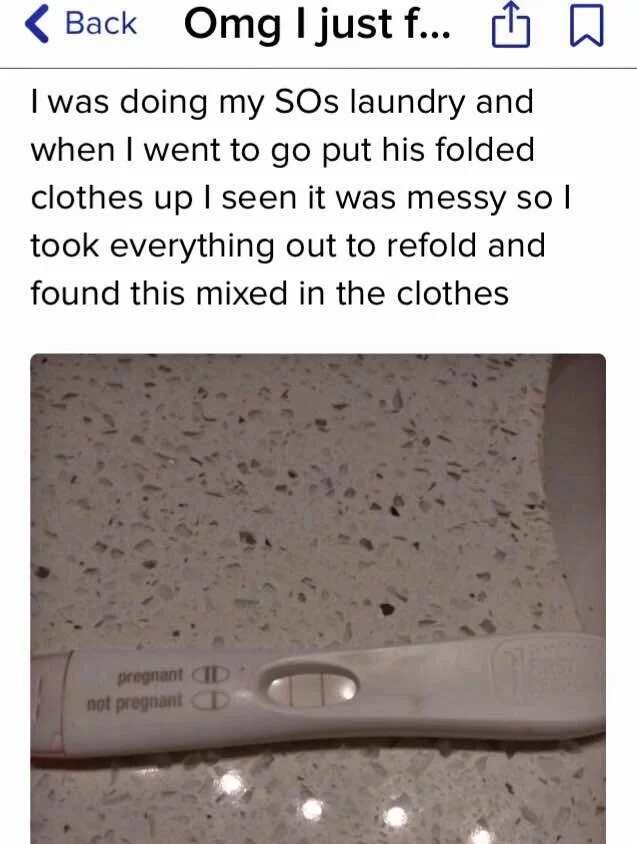 READ ALSO: Girls, never ask a guy out no matter how hot he looks - Nigerian lady says
One of her post reads: "This broke me, some men tho. I was doing my SOs laundry and when I went to put his folded clothes up I seen it was messy so I took everything out to refold and found this mixed in the clothes. I surely didn't pee on a stick and haven't even tried for a baby due to complications I'm feeling so many emotions I want to cry. What do I say or there really is no explanation right he's obviously cheating and got her pregnant. Ladies I need help."
See her posts below:
PAY ATTENTION: Learn dating tips on Naija Uncensored Facebook Group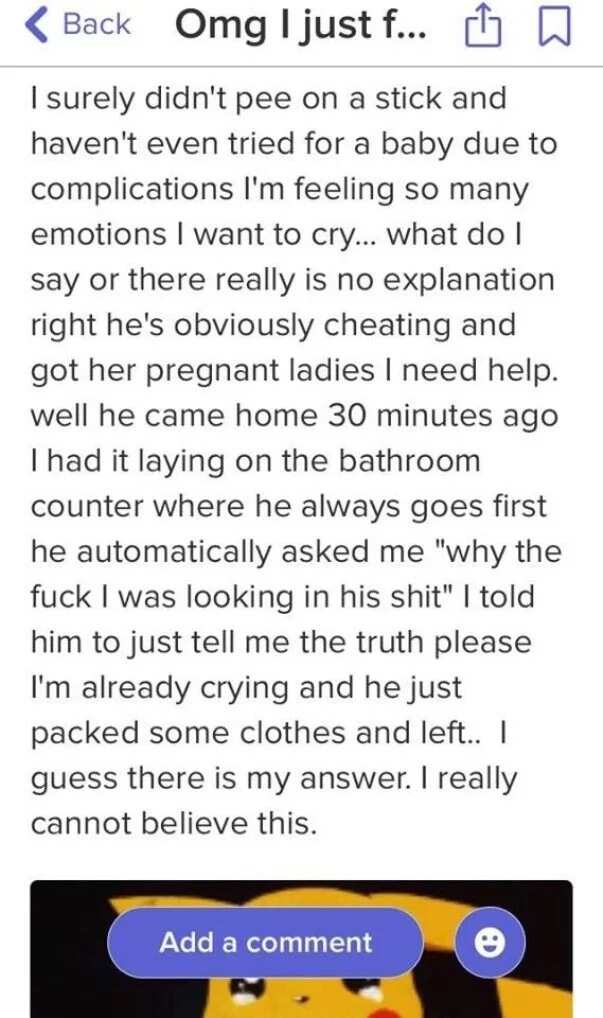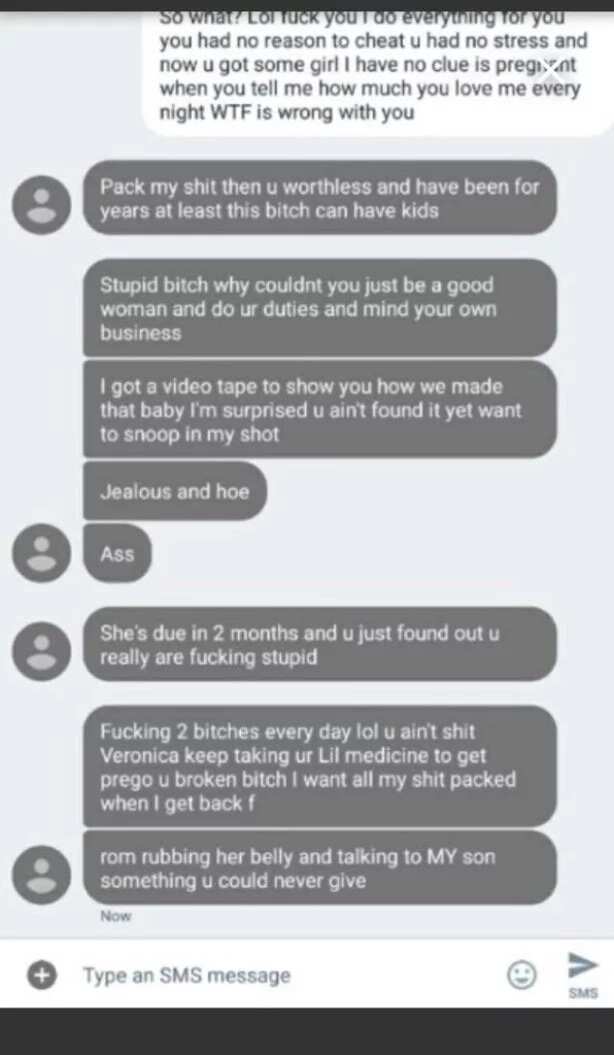 Sad!
I will impregnate my house help if my wife doesn't cook for me - Babe De Baba - on Legit.ng TV.
Source: Legit.ng