Latest traditional marriage dresses in Nigeria
Would you like to know about latest traditional wedding attire in Nigeria? Even if you are not going to be a bride in the near future, you have to look at these amazing marriage dresses. The main advantage of these outfits is their uniqueness. They can not be confused with anything.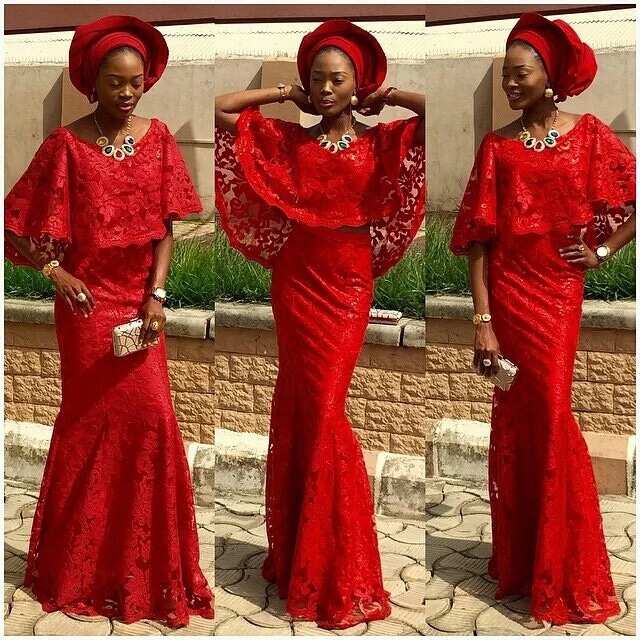 Traditional wedding attire
Someone noticed that Nigeria is very happy country. And this is really true. We are one of the most cheerful brightest nation in the world. This is particularly visible at Nigerian wedding. This is very special occasion in our country. All Africans have a serious approach to their weddings. And Nigerian fashion is what helps to be always stylish and bright. Let's look through the latest traditional wedding attire.
Yoruba wedding attire
This is one of the most sophisticated Nigerian look. When newlyweds choose this style. If you visit Yoruba wedding in Nigeria, you can listen to modern African music, enjoy local delicious. This wedding style always brings fun and laugh.
This style is selected both by bride and groom. Aso-Oke fabric is the most common at Nigerian Yoruba wedding. Some other fabrics, for example, Ankara, lace, cotton fabric are also used. However, they are perfectly combined with Aso-Oke.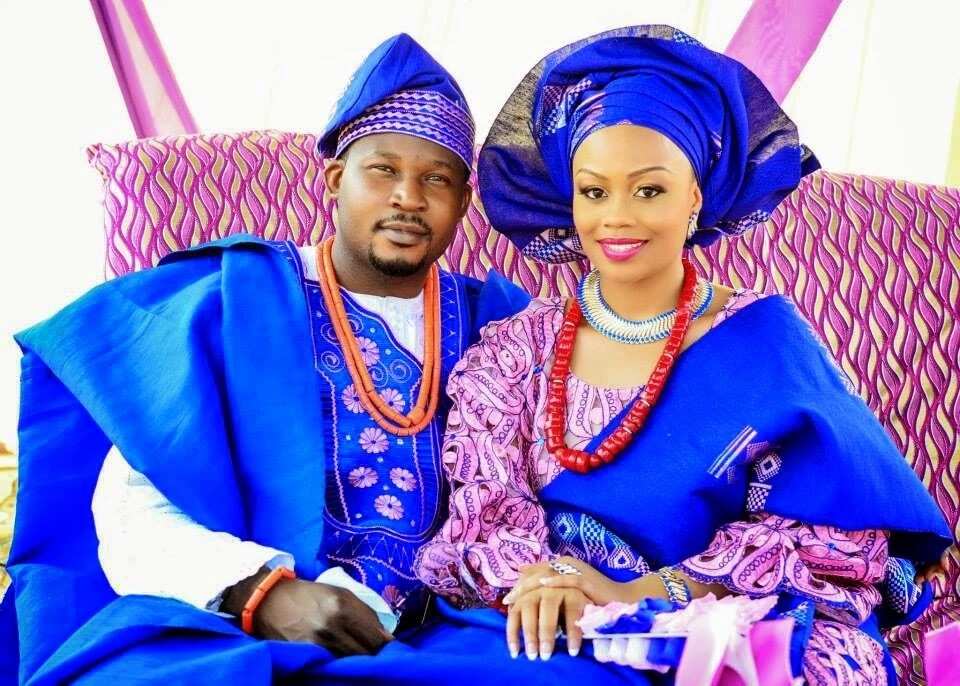 These Nigerian female native styles usually consist of 5 pieces and have the same color as groom's attires. The top with long sleeves of this outfit is called Buba, Iro and shoulder sash called ipele that is a traditional necessity for a bride and Gele.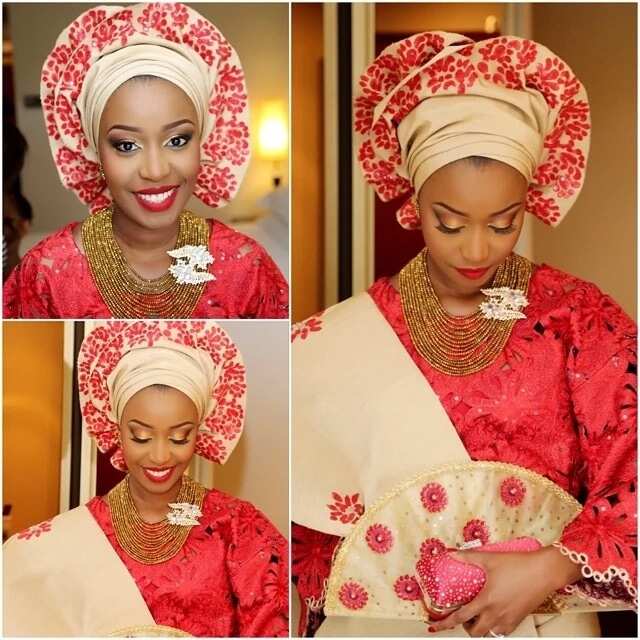 READ ALSO: Nigerian lace dress styles in 2018
Igbo wedding gown
This is very popular style of Nigerian wedding. Actually, it's special and differs from other weddings. Igbo marriage is usually full of different traditions and customs. As for the Igbo traditional wedding dress, it should have the same fabric as groom's Igbo attire.
However, some couples choose different fabrics for a change. Traditionally, a bride wears her Igbo dress and welcomes her relatives and guests with a special dance. This dance shows that a young woman is not yet married.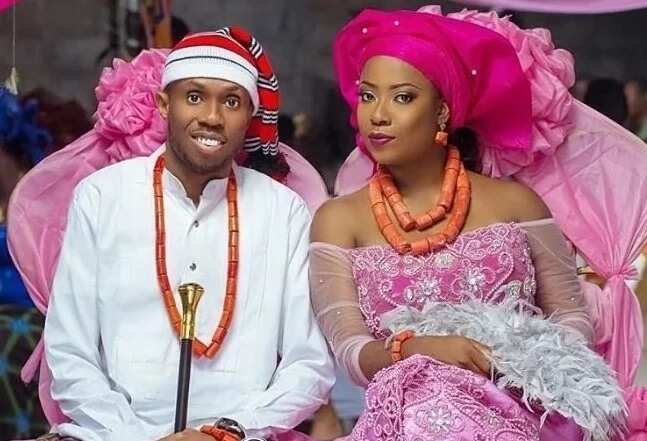 Igbo dress is usually combined with beautiful accessories such as beads, Igbo earrings, necklaces and many others. Sometimes Igbo gowns may have interesting traditional embroidery. You can also choose different colors.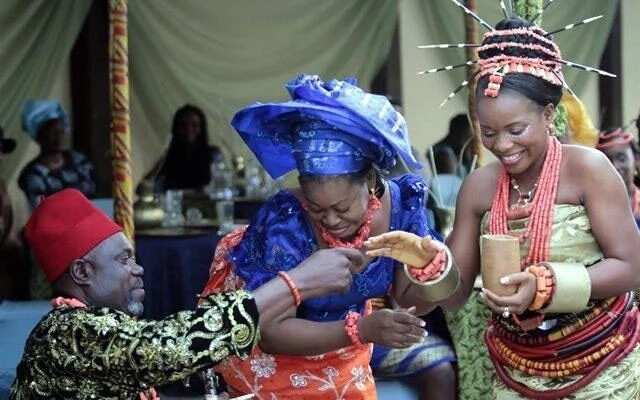 Hausa wedding dresses
Hausa is famous for its reach history and culture. Their brides beautiful temporary tattoos called Lali on their bodies. In most cases Lali is drawn on the bride's feet and hands. Your Hausa wedding is not complete until you get this decoration.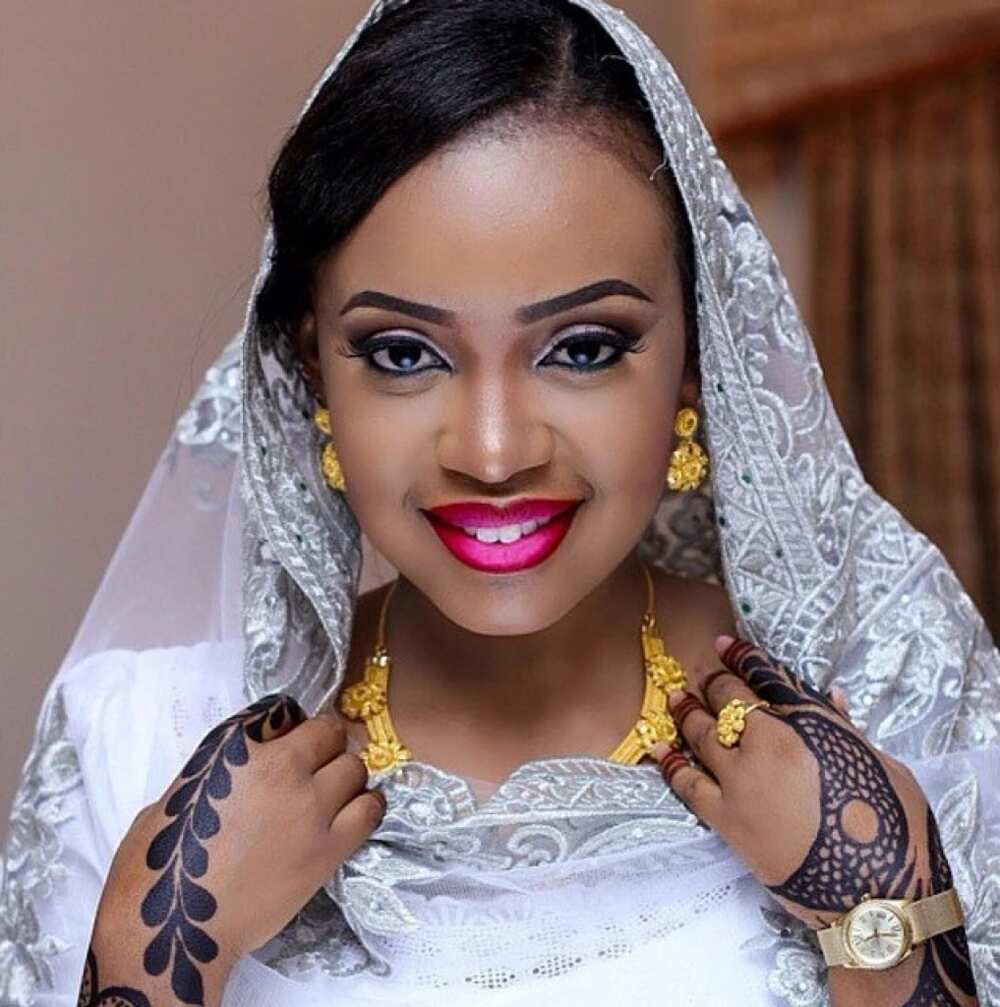 Hausa wedding gowns are made of nice fabrics. Hausa traditional wedding dress looks better light colors. White, gold, turquoise and beige are the most preferable. The main rule is to hide all necessary parts of your body. We think this is one of the most classy Nigerian look.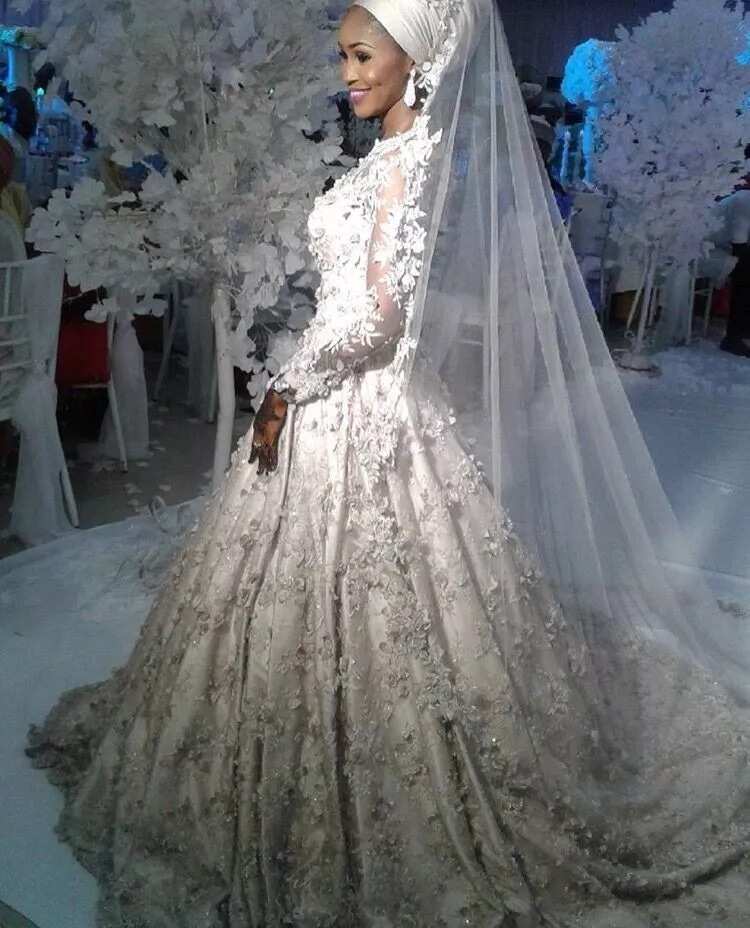 READ ALSO: Top 10 Nigerian fashion designers' magazines
Edo wedding gowns
Edo wedding dresses are well-known for many beads in their design. It looks original and rich. When someone sees this style, he/she understands that it's African traditional outfit. In fact, women in Edo attire looks like African princess or even queen. When wearing this style, Nigerians also make special hairstyles. They wear their hair in Eto-Okuku. Some of brides buy and wear wigs.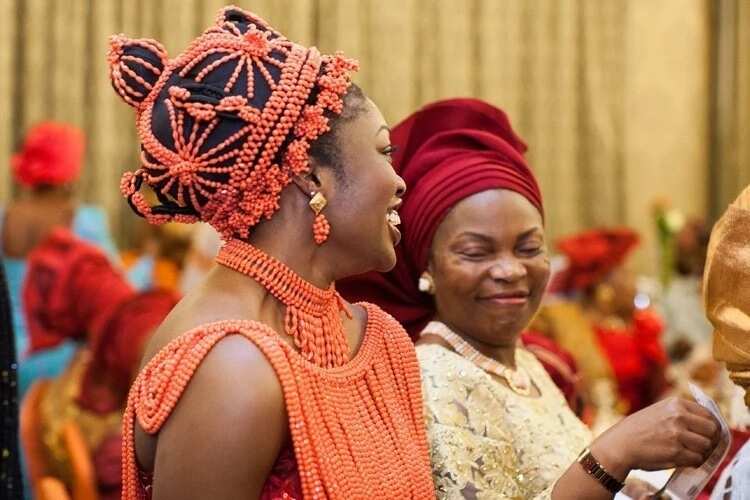 Edo women also use different wrappers in their wedding looks. The fabrics may be different, for example, lace, velvet and others.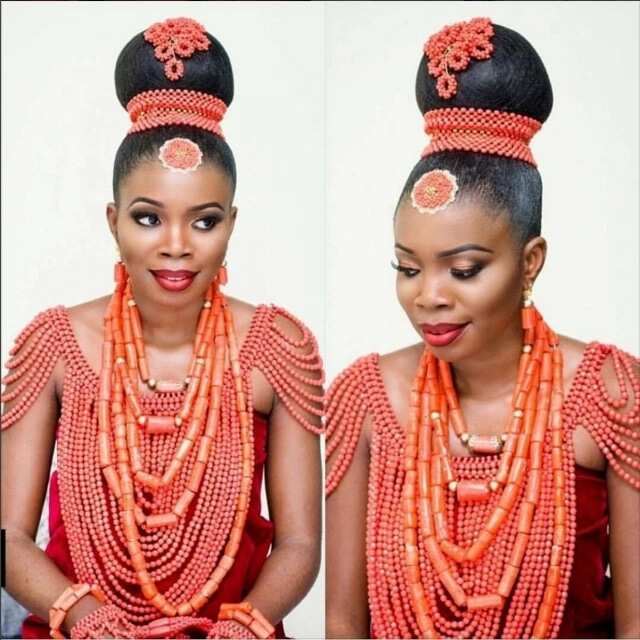 Effik dresses
Effik traditional wedding style has some distinguishing features. There are a lot of similar elements in all above mentioned outfits, but when you look at Effik style, you are sure that it's exactly this style.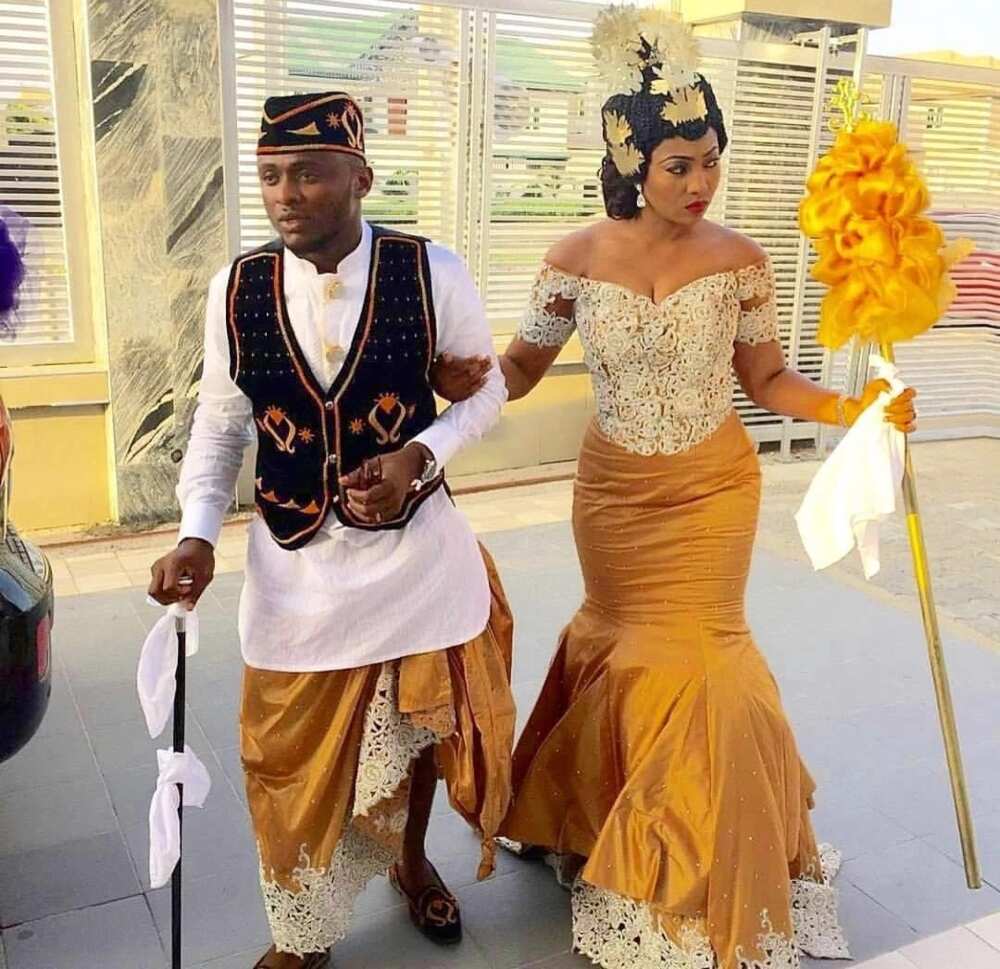 Well, Effik brides usually wear an attire that has top called Ofond Ukod Anwang. In most cases, it hides only breast. This outfit also includes long skirt that often has mermaid design. But the most favorite Effik wedding attire of Nigerian women is long beautiful gown called Onyonyo. This dress is made from different fabrics but brides wear lace outfit more often.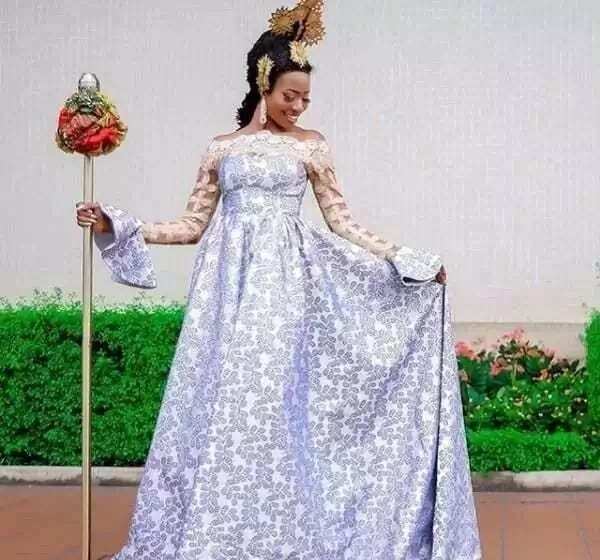 This look consists of beautiful hair pins, headdresses and also charming staff that complements a bride's look.
We hope that our list of traditional wedding dresses in Nigeria will help you to choose the best one. Nigerian fashion dresses are rich with beautiful styles. Of course, the choice of wedding dress is a responsible thing. When choosing clothes for a wedding, do not forget about the unofficial rules of etiquette. Put on a dress in which you'll feel comfortable and confident.
READ ALSO: Beautiful Ankara maxi dresses for real fashionistas
Source: Legit.ng