Fun places in Victoria Island Lagos
What are the best fun places in Victoria Island Lagos? The island itself is a total thrill. This is a place where you can meet all the celebrities, plenty of tourists, the richest Nigerian people, and many others. A simple walk is an adventure, no need to say anything about the places where one can hang out. The list of the most interesting places on the island is below.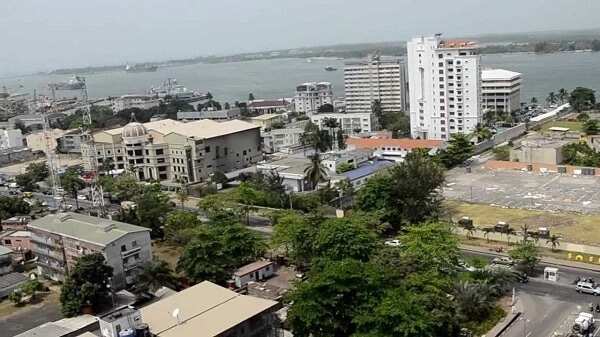 Top places to visit in Victoria Island
People say that Victoria Island is a piece of London located in Lagos. This is a place where celebrities have their luxurious homes, where they go on dates with their sweethearts and where they hang out days or nights. If you want to touch this sparkling world of richness and beauty, visit the following sights and places on the island. They will never leave you bored!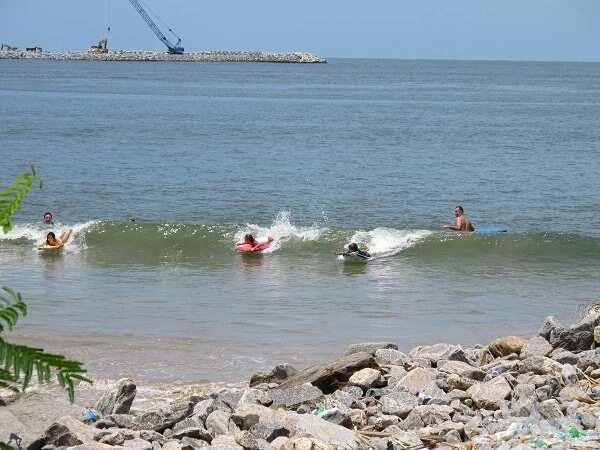 READ ALSO: Don't miss the silent disco boat cruise this Valentine
This is a comfortable and cozy nook located close to the Lagos harbor. This is a beach but it's artificially sheltered. You can only reach this place if you take a boat or water taxi. This place is highly appreciated by swimmers and other lovers of water sports.
It's really worth visiting. Away from the city, the bay will give you a feeling that you are in a different universe. This is an ideal place for having deep recreation on your own or for a romantic date in a serene place with your crush.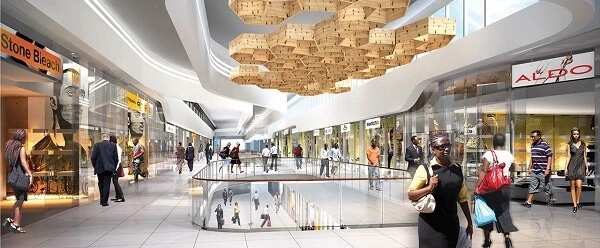 This huge trading and entertainment center in Lagos creates a festive mood even if you don't purchase anything. Just walking around, watching the sparkling shop windows and attractive goods make people feel like they are attending some expensive party.
Still, there are real thrills in The Palms. They have a cinema, spots where shoppers can have delicious ice cream or another delightful snack.
Lounge Elegushi (Queen's Park)
This is an amazing location within the private beach Elegushi. This is a place where you can have fun together with your kids. Namely, the entertainment center that's located there usually holds events for children, especially around Children's Day. If you are looking for a place to hang out with your little ones, choose the Elegushi lounge and don't forget to drop in the Queen's Park.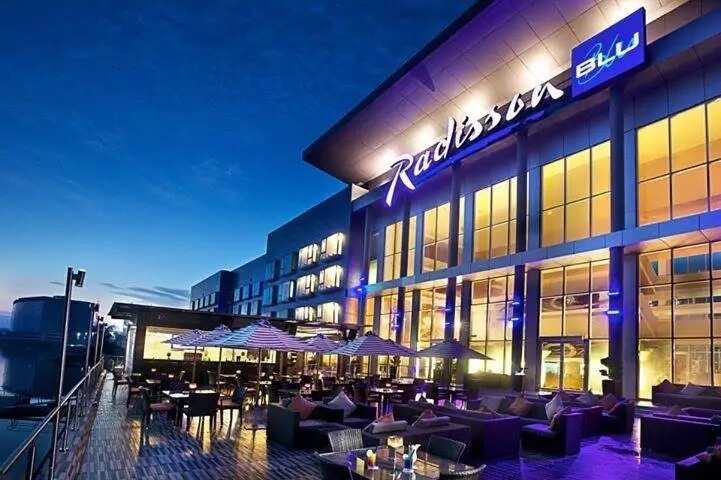 The luxurious hotel is there to give shelter to travelers and provide a dramatic environment change for those who are chasing new emotions. This is a place where you can stay for a day or two on a weekend to push aside all the everyday troubles and feel relaxed and lazy just as travelers who find rest here after a long trip.
The hotel is located in a picturesque place where guests can watch the ocean and the city from the hotel's bar and restaurants. The stay here is worth every penny of its cost. This is one of the most popular hang out places in Lagos Island.
This is another place for staying and hanging out no matter whether you are a traveler or a local. This is one of the most favorite locations loved by couples. It features a cool bar and a cozy lounge with outdoor seats, a lot of room to spend an evening on the rooftop. This is a perfect option if you want to spend some time with comfort and in an environment of pure luxury.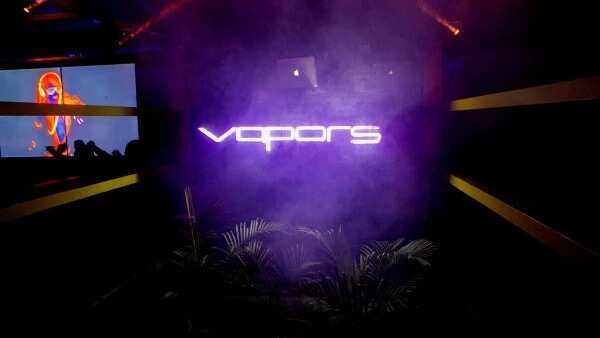 This is an option for those who are in love with nightlife. The building has been reconstructed recently exactly to meet the demands of those who want to enjoy the nighttime thrills with comfort. The spacious environment and a comfortable lounge and bar area will leave you with a sense of pleasant accomplishment.
This is a great place for those who either want to give a try or already love Chinese food and environment. The restaurant, one of the best in Lagos, offers a wide menu at affordable prices and a lot of comfort. You can have a snack here or visit this place for a full-size dinner and in either case, you will leave the restaurant satisfied.
Be sure to visit this place with your kids. They will enjoy the atmosphere and the delicious tastes. You may not worry: the food in this restaurant is always fresh and of the highest quality.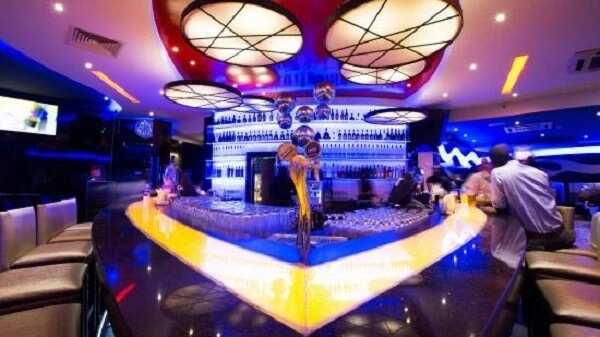 This is a restaurant for those who want to chill out and give no efforts. The range of foods, delicious wines, and the relaxed atmosphere create an incredible sense of comfort that's so delightful after a hard working week. Spend an evening in the Rhapsody and you will feel alive again. This is a place where luxury mixes with relaxation in a perfect shape.
One of the most luxurious hotels in the world, Sheraton offers options of staying and having a good time to everybody who's interested in the highest quality and the most attractive atmosphere. A hotel that's located away from the city, in such a beautiful place as the Victoria Island, is a perfect way to spend a weekend even if you live in Lagos or next to the city.
Spending a couple of days in such a luxury, with the full catering and without a need to care for anything may be a great way to relax after a working week. However, even without a stay, this hotel is a perfect place for those who are into spending an evening out with friends or their sweethearts. The hotel's restaurants, bars, and other recreation spots are waiting for you.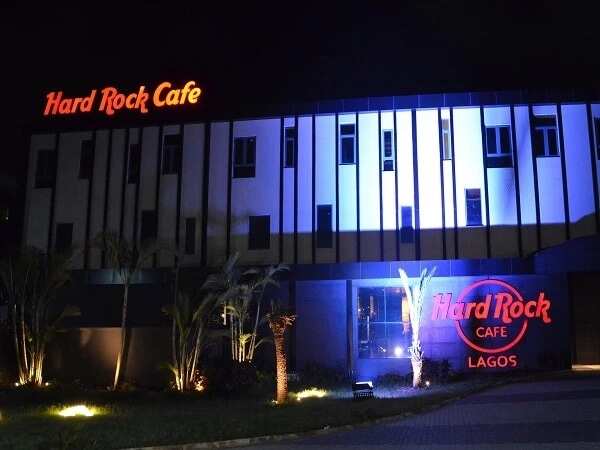 This place is exactly one of the top spots to have fun on Lagos Island. You can find anything here, starting with cafes and ending with casinos and live music. Tasty food, lovely apartments for those who want to stay for the night, excellent music and plenty of thrill options are actually everything a true rock fan needs on a weekend or an evening with friends.
In addition to all this, there are several more parks on Victoria Island: the Muri Okunola Park and Freedom Park, for example. They are also lovely to visit and have some rest. If you are a movie fan, visit the Filmhouse or Silverbird Galleria.
A trip to the Victoria Island is a thrill by itself, especially if you are with kids. Take a boat ride in the surrounding waters, take a look at the city on the shore, and simply enjoy the surrounding world. It will be a delightful experience.
READ ALSO: Tourism development in Nigeria: which places may attract people?
Source: Legit.ng