Jamaican lottery winner shows up in mask to claim her $180m prize (photos)
A Jamaican woman from Trelawny who won a whopping sum of $180,900,000 in Jamaican dollars in a May 11 Super Lotto jackpot drawing concealed her identity by putting up a mask as she showed up to claim her price.
The woman, simply identified only as N Gray, wore a clown mask allegedly in response to violent crimes in Jamaica to a press briefing by the organised by the betting company where she was presented with the cheque.
N Gray said she had started buying tickets in the regional Super Lotto for the past five months.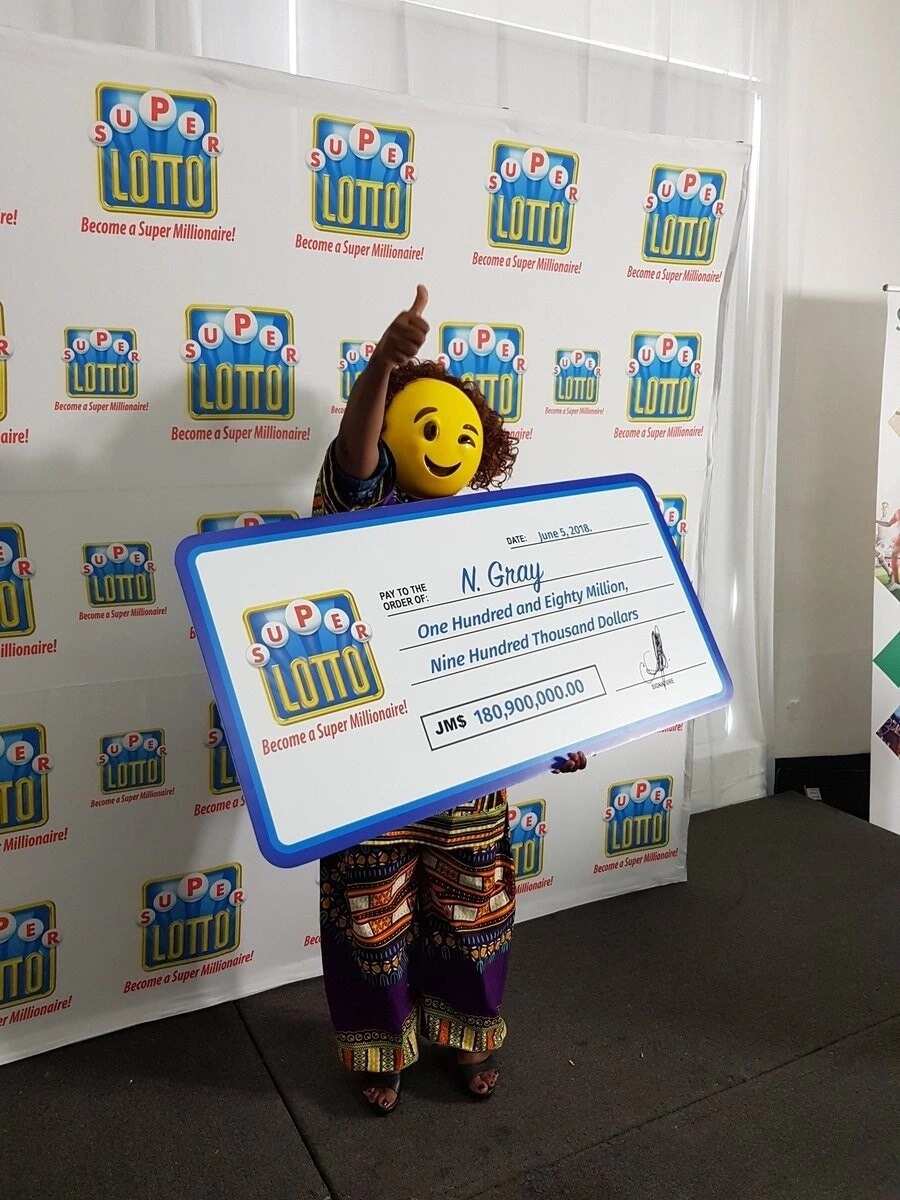 After receiving the cheque, she said:
"I am elated because I was drowning in debt," she told The Gleaner.
"I started buying Super Lotto in January… Now [that] I've won, I want to clear my debt, invest and I want to do some traveling. I would like to construct a community center for the youths in my community, so they can engage in something productive; somewhere where they can do information technology."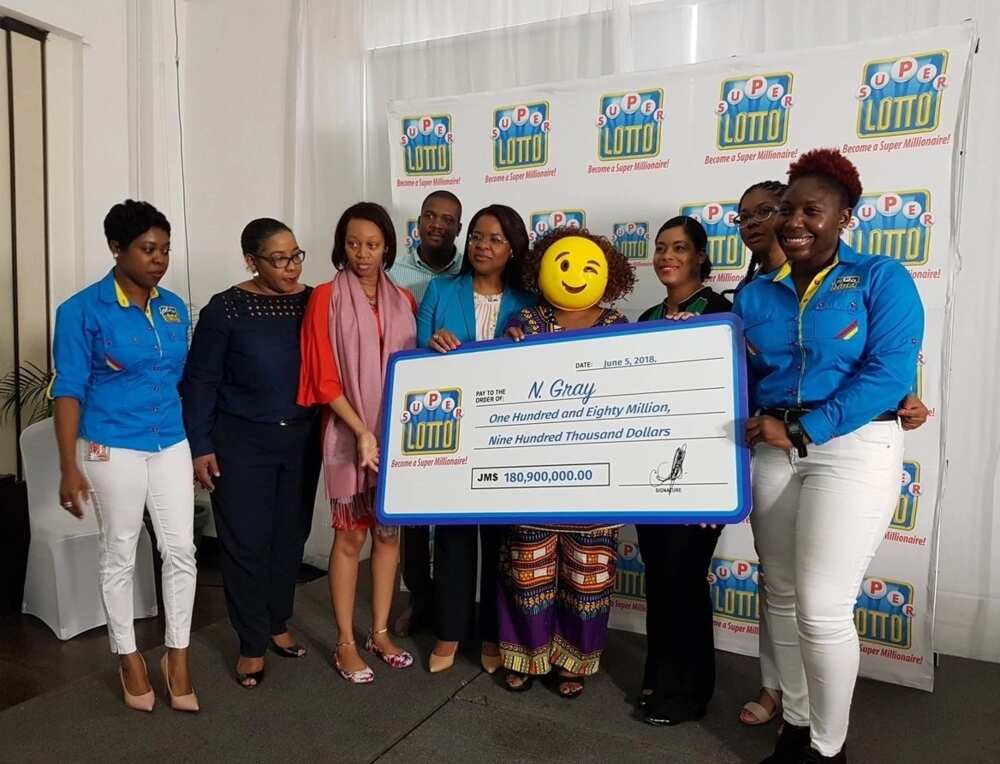 Meanwhile, Legit.ng earlier reported that with a serious stroke of luck, a 68-year-old man named Jimmie Smith became a billionaire over night through lottery.
Jimmie had bought series of tickets for the lottery game show from Bodega in New York.
After a year, the winning ticket wasn't found until Smith decided check to check his old jacket pocket.
The New York Gaming Commission had rolled out reminders all year long searching for the winner of a whooping N8 billion.
Two days to expiry, Jimmie decided to check his old tickets in a shirt where he had kept them for close to a year.
Upon checking, the father of two and grand father of twelve discovered he had gotten the winning numbers which read: 05 – 12 – 13 – 22 – 25 – 35.
Sick from excitement, the grandpa doubted his new luck and stood for seconds dazed, asking if it was really happening.
Is it really difficult to get a job in Nigeria? on Legit.ng TV:
Source: Legit.ng