A vibrant and comfortable ankara shift dress is a perfect thing for the hot weather. It suits many occasions and all body types. Shift dresses exist in many variations and every woman can find whatever she likes best of all. Below, you will find a guide to the available shift dress fashions and Ankara designs that will leave you charmed and willing to have such an item in your wardrobe.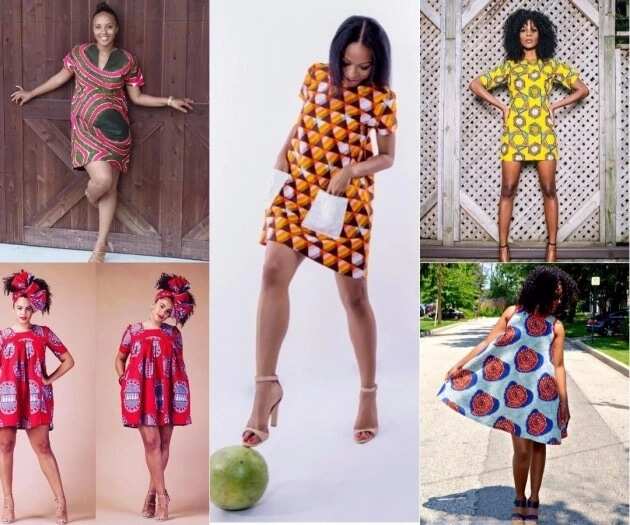 Shift dress styles
Shift dresses exist in many variations. If you look it up in some fashion catalogues and encyclopedias, they will tell you that a shift dress is the one that's hanging from your shoulders down in a loose way. This is a very unclear definition of a shift dress as today, there are numerous available styles and types of shift dresses, which don't match this description.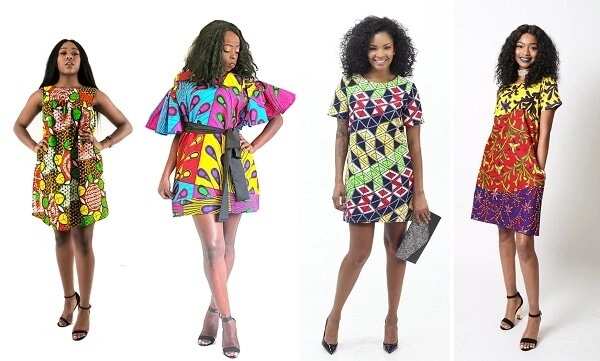 READ ALSO: Female native wears in 2018 for real fashionistas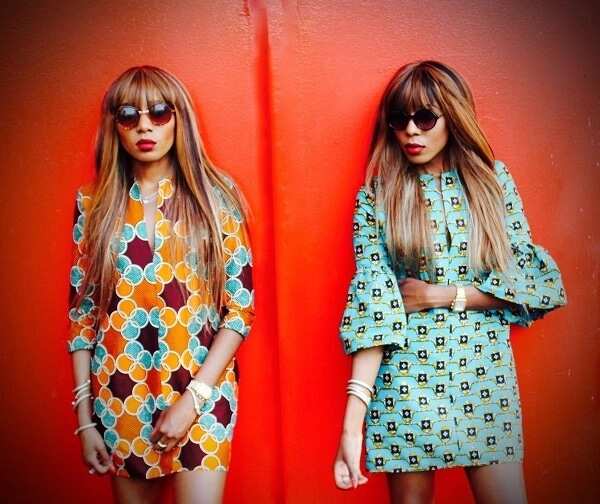 Below, you will find some pictures with inspirational Ankara shift dress ideas for the current year.
In most cases, shift dresses are quite short and don't even cover the knees. However, there's no limitation to the length of such a dress and in case the typical length is too small for you, you can always make it longer. Shift dresses look great in the maxi-size, too.
One doubtless advantage of shift dresses is in the fact that they can be worn on any body type. It doesn't matter whether you are plus size or, instead, would like to have some more flesh on your bones in certain places, a shift dress is a perfect choice for you.
Ankara shift dress latest design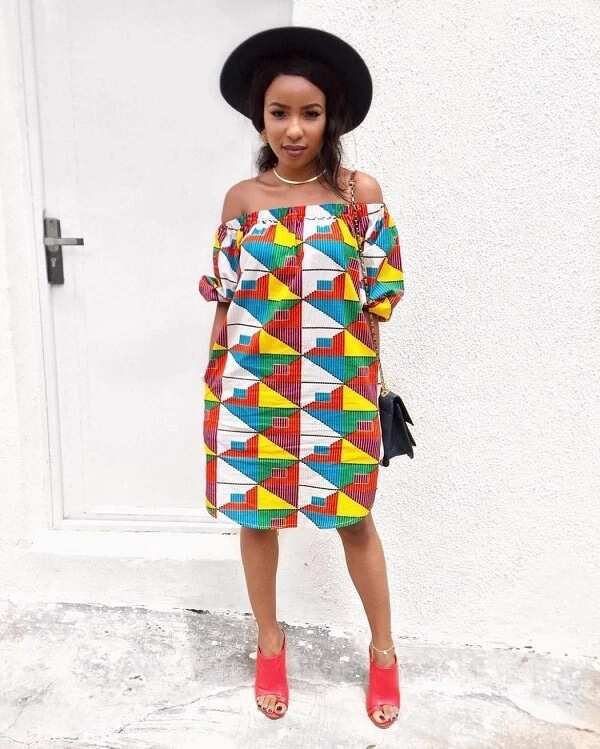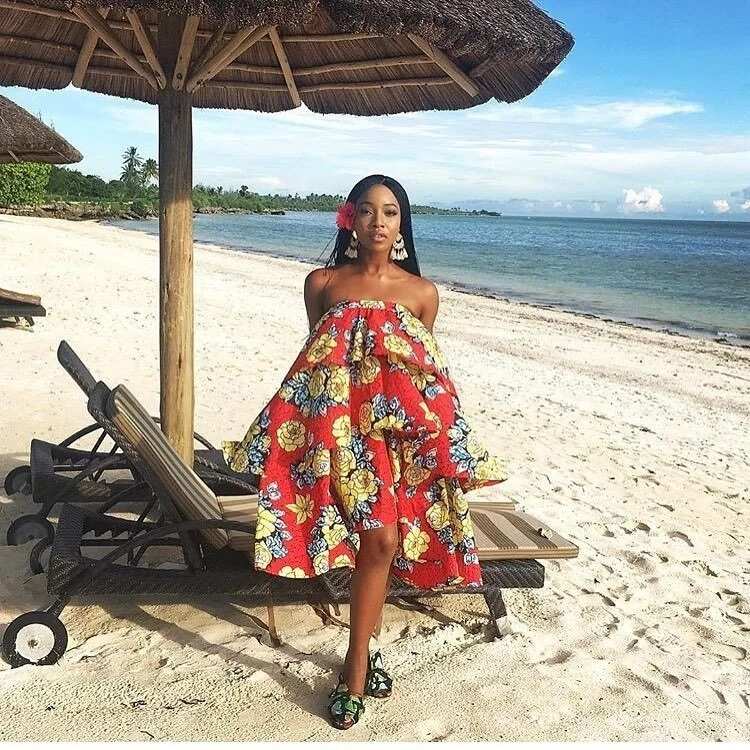 This light-minded piece consists of a couple of flirty frills and stays in place only due to the band on the chest.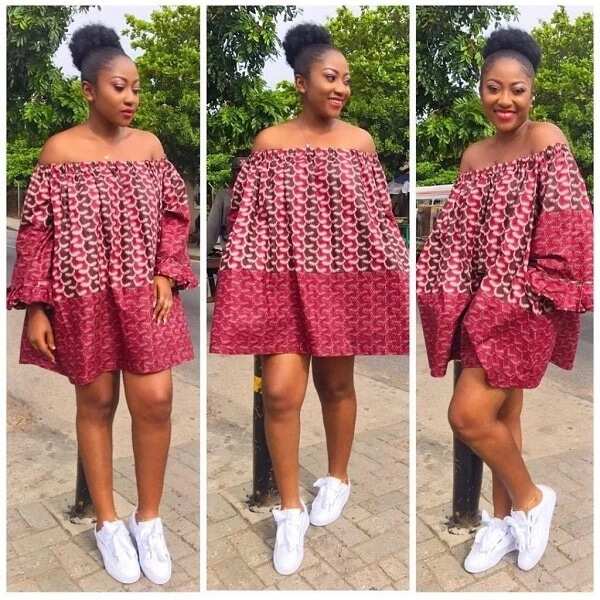 This wide and comfortable dress with wide sleeves and pockets is a super comfortable idea for a weekend picnic or for having fun with friends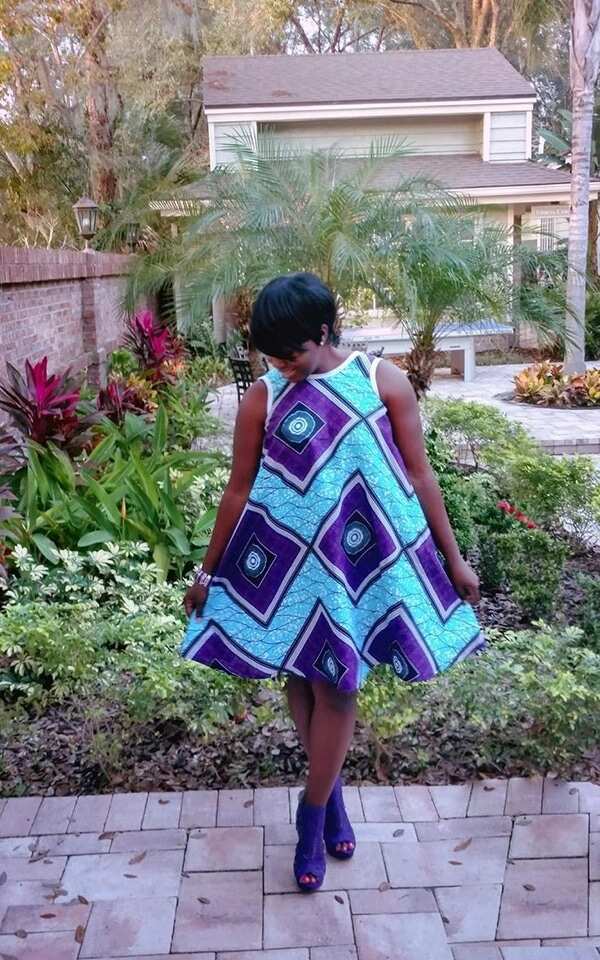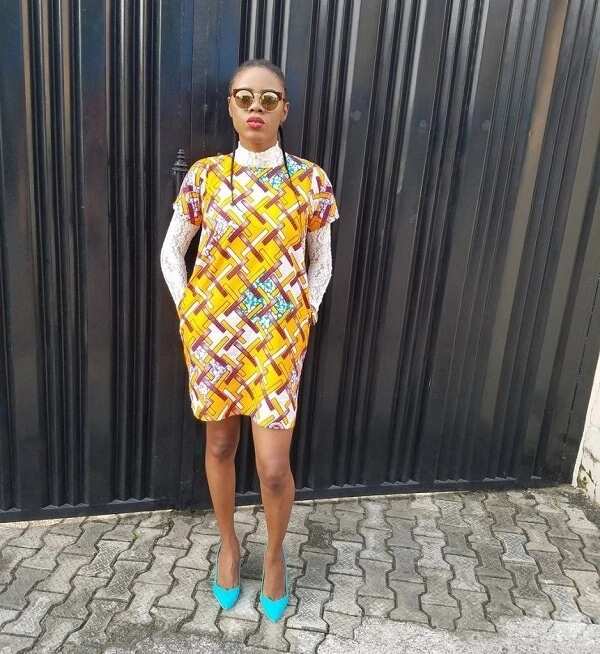 READ ALSO: Ankara crop top and skirt styles: top 5 looks
This piece shows evidently how easily such a dress can be combined with a turtle-neck pullover made out of stretchable French lace.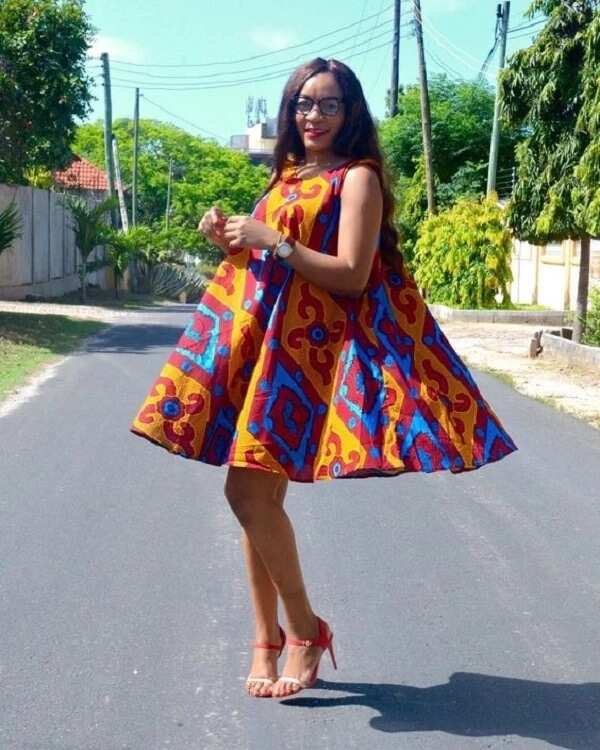 A super wide shift dress like this one can be the best idea for a hot day. The perfect ventilation and plenty of comfort is exactly what you need on a scalding hot summer day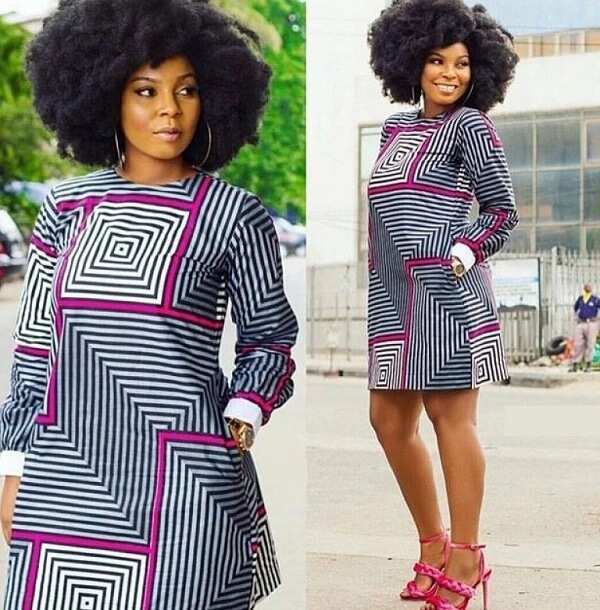 Lovely shift dresses can also have long sleeves, just like this one. It's another great thing for those ladies who need something not quite formal and official and something not quite casual in one piece. The white cuffs add the charm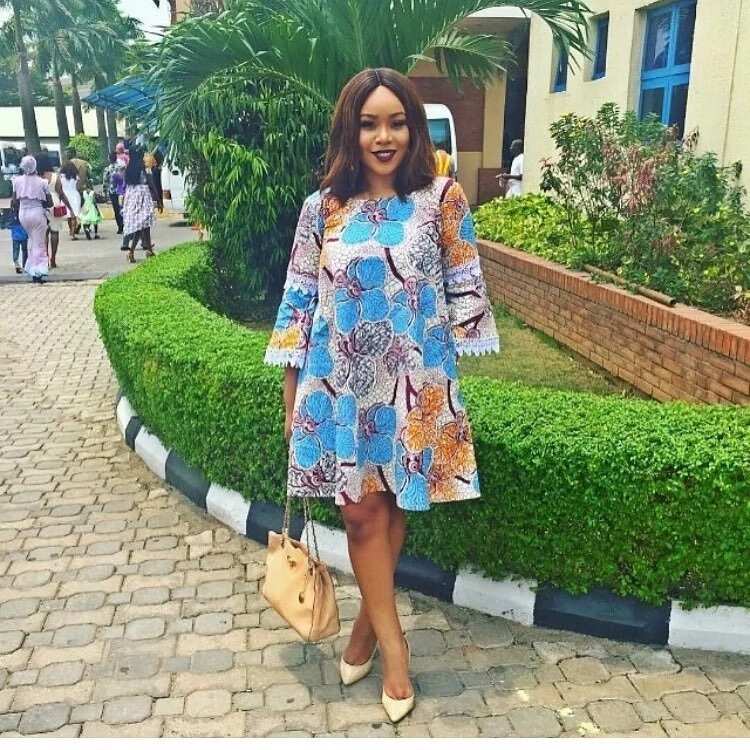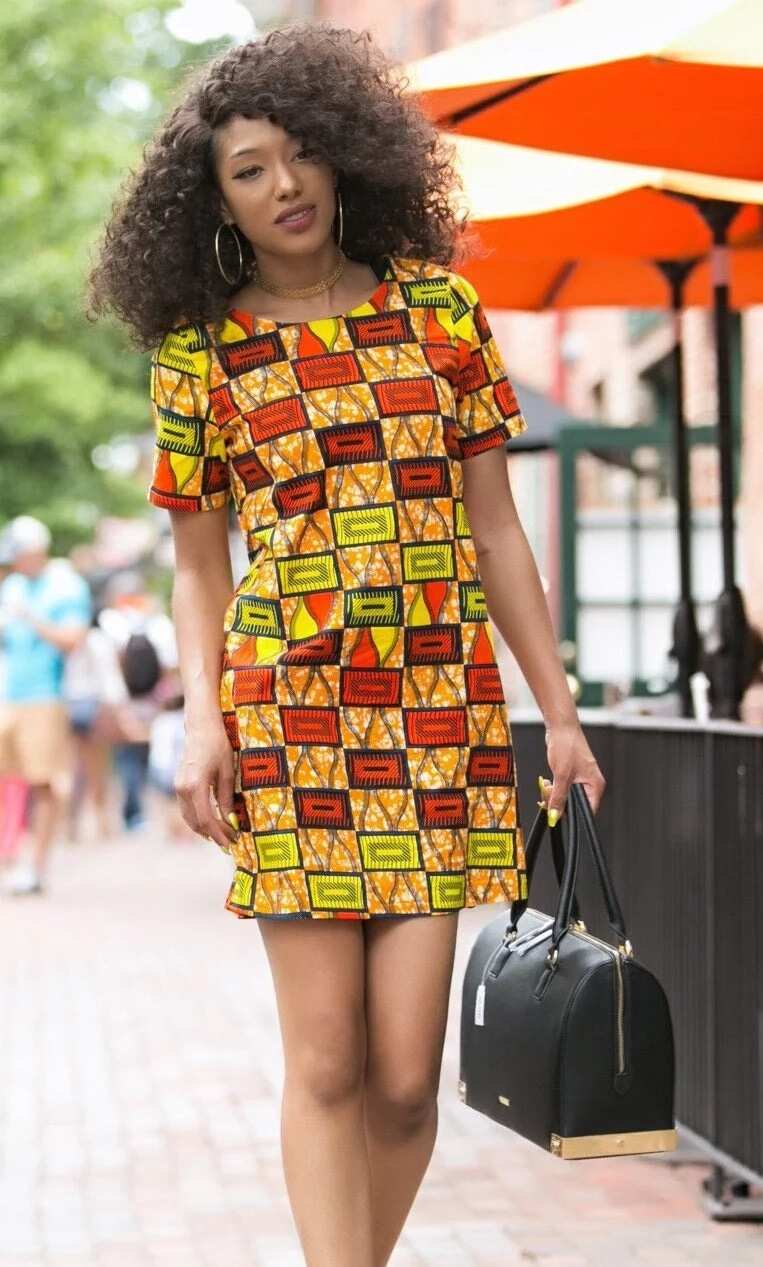 Look how gorgeous this simple dress looks!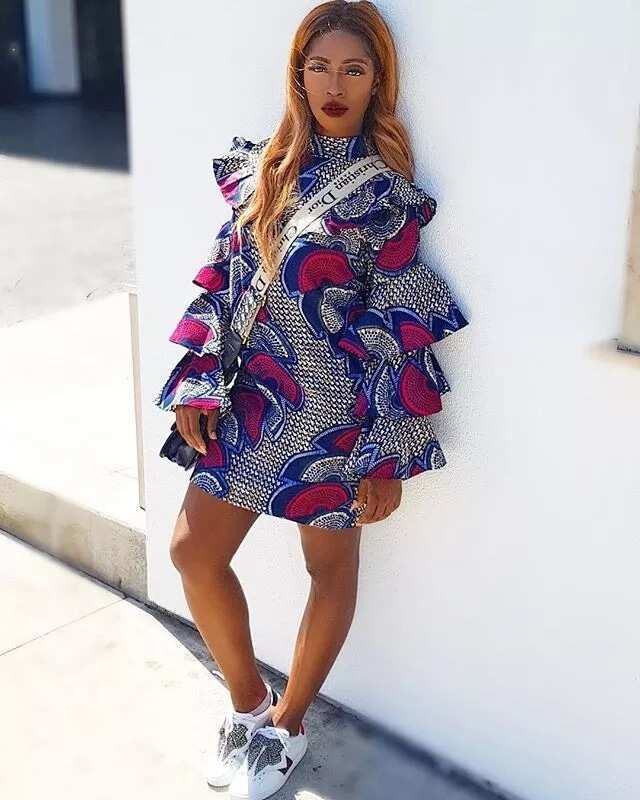 Ankara shift dress for plus size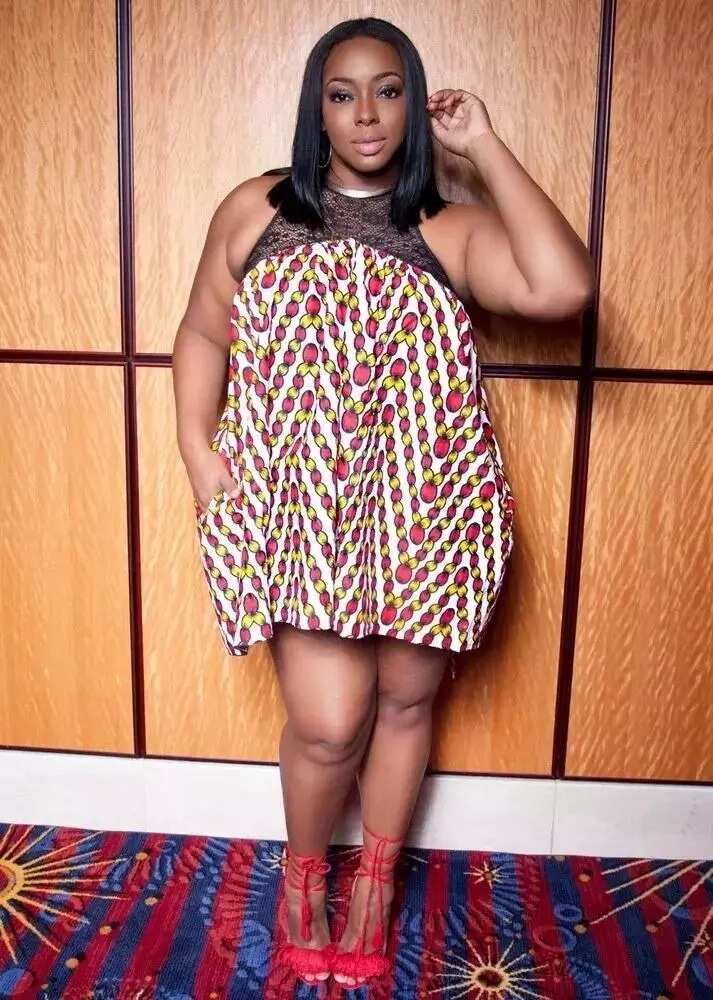 This loose and comfortable dress with a French lace piece in the top part is a great thing for those ladies who want to conceal some of their ample curves.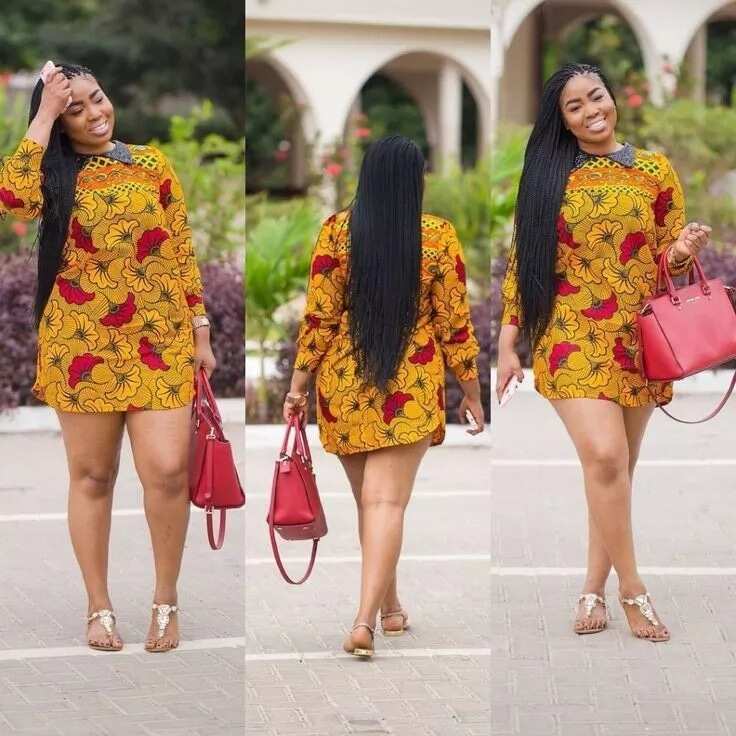 Such a short item with long sleeves and a lovely collar can be a perfect thing for going out with friends. However, make sure that it's not too extremely short.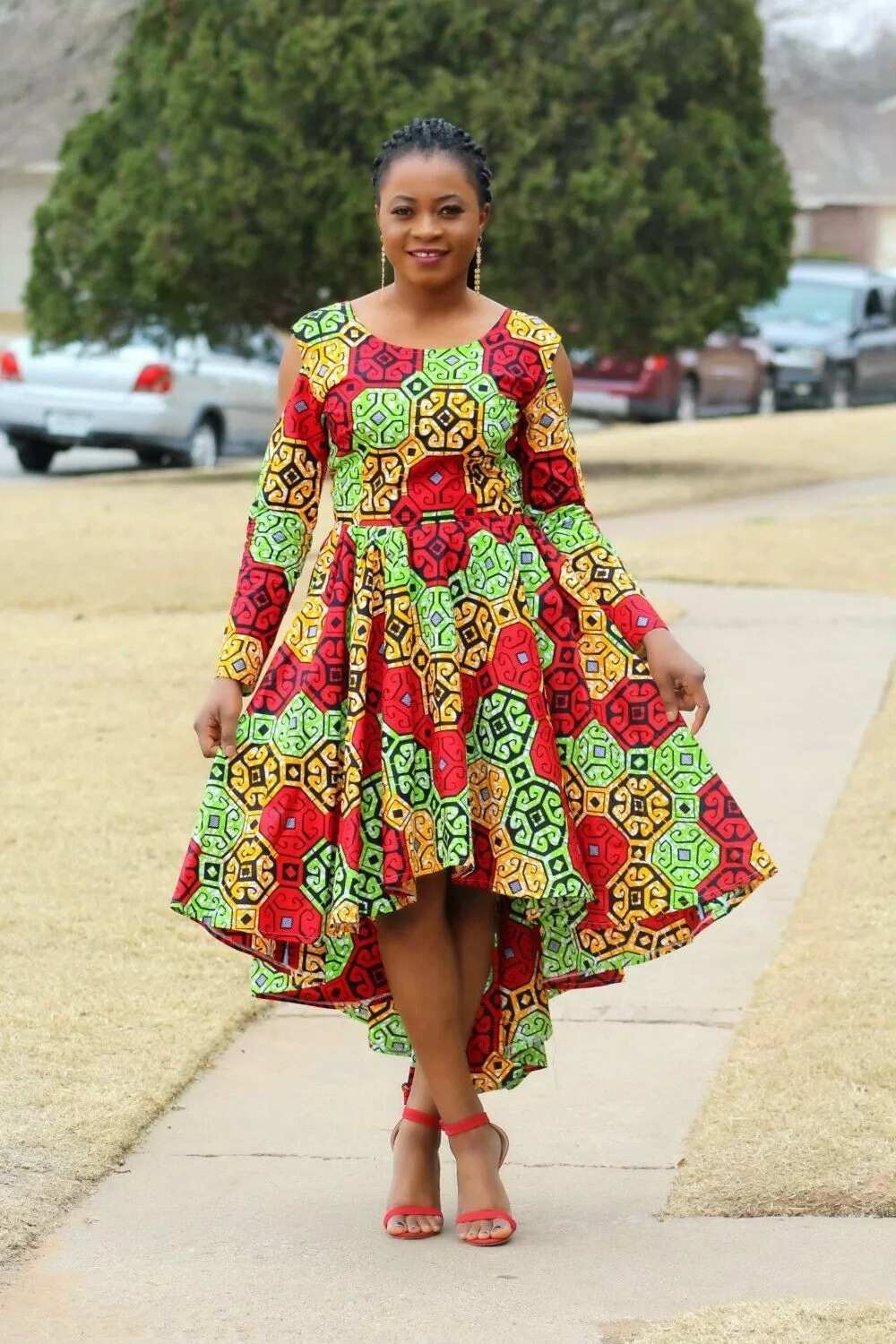 This is not quite a classical shift dress but it's very close to being it with its wide skirt that can effectively steal the excess volume in hips and legs, if necessary
This dress, which is both the off and on shoulder fashion is a great example of the combination of fabrics in matching colors. It's a great way to distract attention from the curves, which you would like to conceal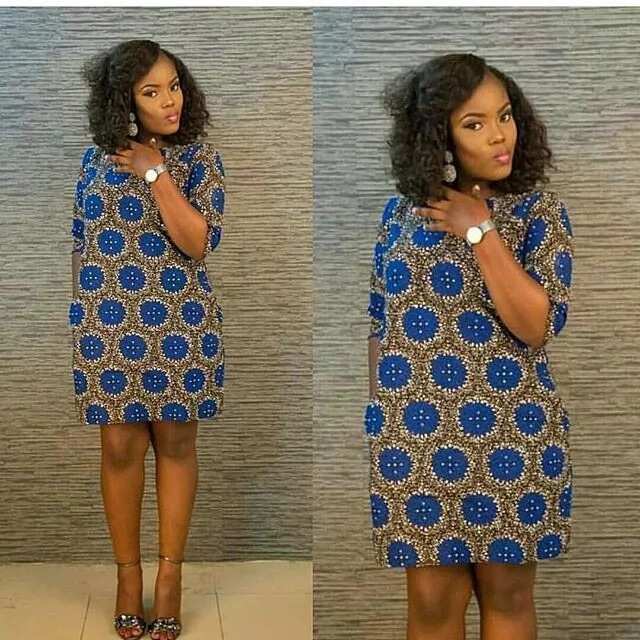 Ankara shift dress 2018 trends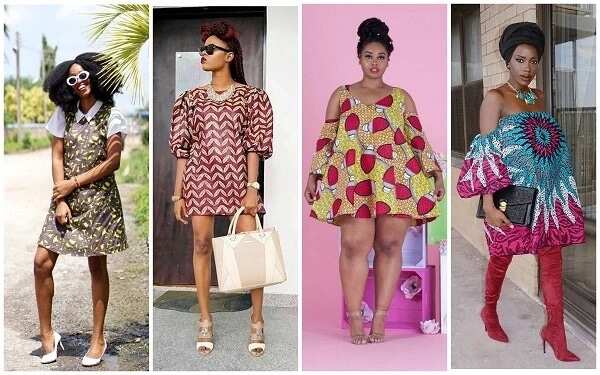 It's impossible to say that the trends in 2018 are in some way specific. Shift dresses are still in, they are stylish and loved by women. If you are into getting such a dress for yourself, give attention to such stylish details as sleeves of diverse shapes and collars.
Combine fabrics and even textures, add lace to the hem or to the sleeves, think over interesting lines of the bottom, and so on. You are not limited by anything and you are not obliged to follow any rules. Just create a piece that you will love and enjoy. Being pretty and confident is the main trend of any season.
READ ALSO: Hausa dressing styles for ladies
Source: Legit.ng