A young Nigerian man has taken to his Facebook profile to cry out after his elder sister allegedly sold his land while he was out of Nigeria.
Okechukwu Agheze from Anambra state, said he bought a plot of land at Ifo, Ogun state and developed it to a certain level before traveling abroad. He added that, he gave his sister the document to the land for safe keeping.
He returned to Nigerian after being deported with nothing and his only hope at starting over was that land. But to his amazement, he found out that his elder sister had sold the land and she was even unapologetic about it.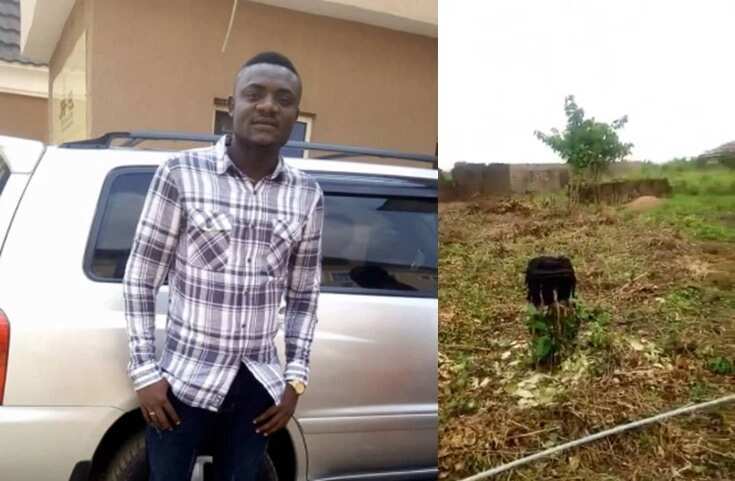 READ ALSO: Real rich kids of Africa: 6 wealthy and successful children of African billionaires
He shared the information on Facebook saying: "I bought a plot of land at Ifo, Ogun state, developed it to lintel level. I got a visa to travel outside the country three months after acquiring the land and I handed the document over to my elder sister to look after. To my surprise I came back this year after being deported and banking all my hope on my property, only for me to go there and discovered that my elder sister has sold the place. I went to her and she said that the land was hers and she has sold it and I can't do anything about that. Please my people, what do I do because I am about to commit murder."
See post below: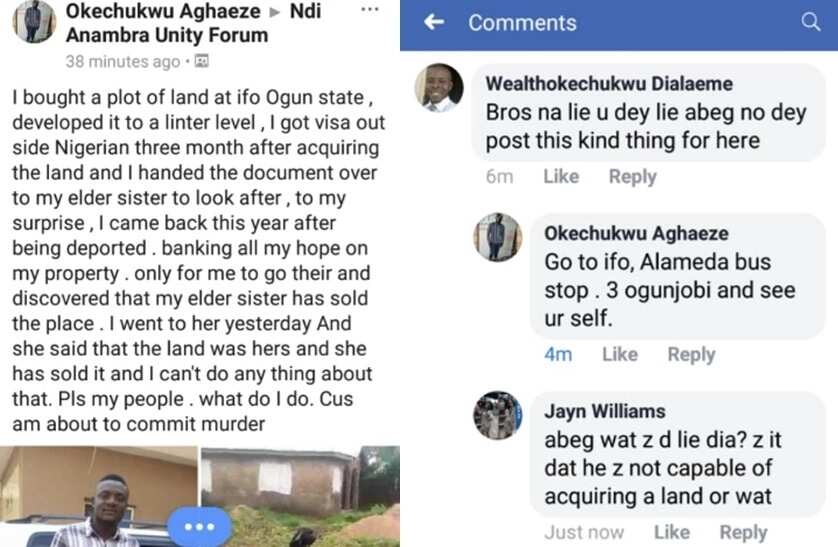 PAY ATTENTION: Get relationship advice on Naija Uncensored Facebook Group
Going through the comment section, the young man's claim was debunked by some social media users.
Interesting!
Emanuella and Mark Angel: Uncle, What If You Found 25 Million Naira? - Street Gist | Legit.ng TV - on Legit.ng TV.
Source: Legit.ng