- Saudi Arabia prepares to lift ban on female drivers in the country
- The move comes after Crown Prince Mohammed bin Salman took a global tour aimed at modernizing the country
- It was gathered that the ban would be lifted on Sunday, June 24
The kingdom of Saudi Arabia has issued out its first driving licences to women. The country issued the licences as she prepares to lift decades long ban prohibiting women from driving vehicles or owning a licence.
According to Saudi Press Agency, the first group of women received their licences on Monday, June 4. The ban is reported to be lifted on Sunday, June 24.
The women have started to replace their international driving licences with Saudi licences. It was gathered that the swap from international driving licences to Saudi licences came after women took their practical test.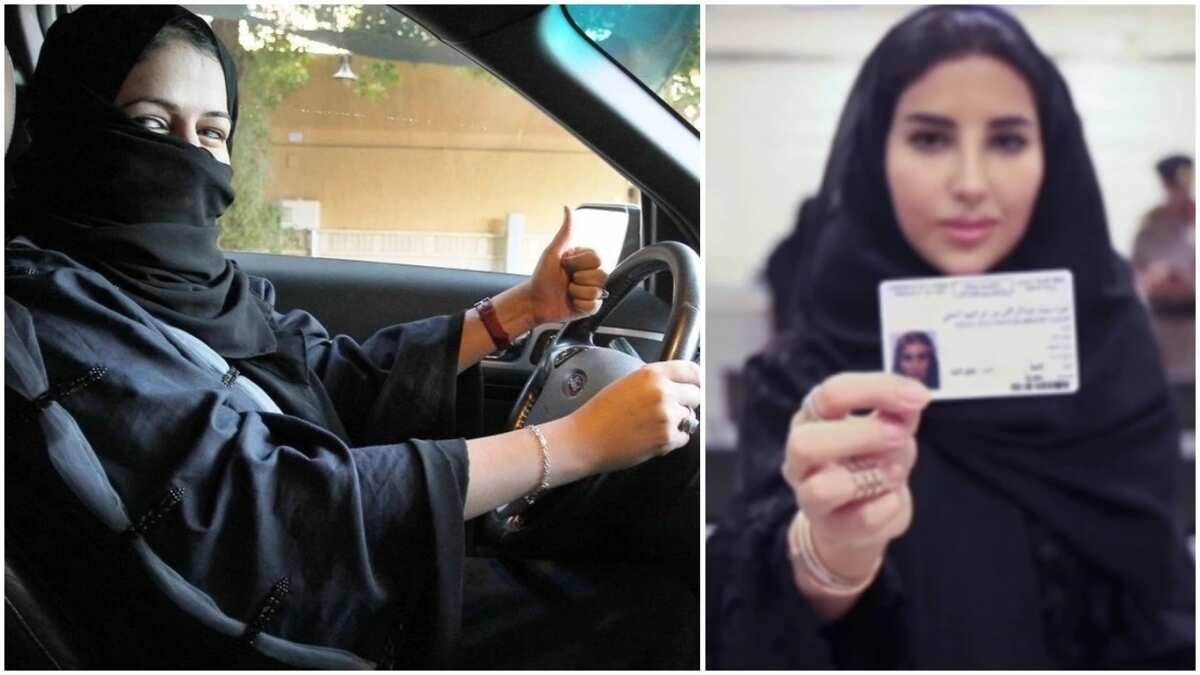 READ ALSO: Retro: Inspiring story of Aderonke Kale, Nigeria's first female Army General
This big change is due to the efforts put into modernisation of Saudi Arabia by Crown Prince Mohammed bin Salman.
Prince Mohammed who recently went on a global tour aimed at reshaping the country seeks to break down the long restriction on the rights of women in the kingdom.
PAY ATTENTION: Get the Latest Nigerian News on Legit.ng News
He has also ended decades-long ban on cinemas which restricted mixed-gender concerts, clipping the authority of the long-feared religious police in the kingdom.
A Saudi Arabian woman identified as Rema Jawdat who received her lincence expressed joy at the development.
She said: "It's a dream come true that I am about to drive in the kingdom, driving to me represents having a choice - the choice of independent movement. Now we have that option."
PAY ATTENTION: Get the hottest gist on Naija Uncensored Facebook Group
The tweet reads: "One thousand one thousand one thousand congratulation for the home girls The issue of the first driving license in Saudi Arabia."
What do you think will happen if women rule the world? (Nigerian Street Interview) | Legit.ng TV - Legit.ng TV
Source: Legit.ng