Billionaire kidnapper Evans' wife: who is she?
People heard about kidnapper Evan's wife and five children after he was captured and she claimed that the truth about his activities was a discovery for her, too. The audience seemed to have no idea about her existence and now, when Evans is finally caught, her personality becomes more and more interesting to people. Who is she, the wife and mother of his children?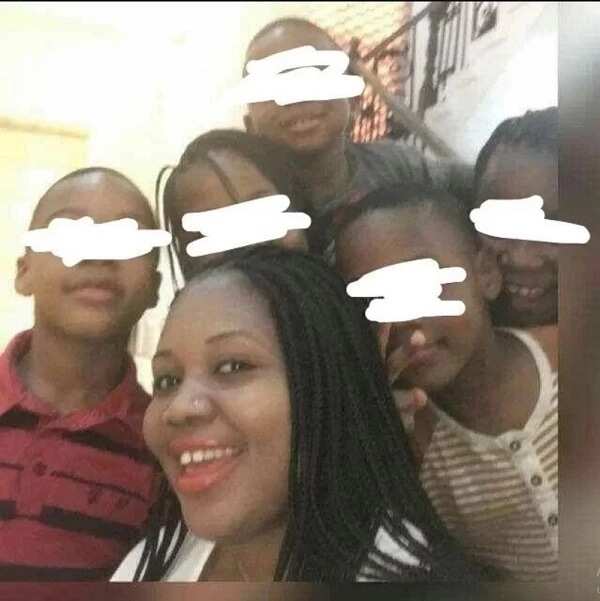 Kidnapper Evan's wife's background
Evan's wife's name is Uchenna Precious Onwuamadike. She's 31, she has five children born by the "billionaire" kidnapper, and she has been by his side since the age of 17. She keeps on saying that through all the years her husband has been engaged in the illegal activities, shedid not known anything about his evil side.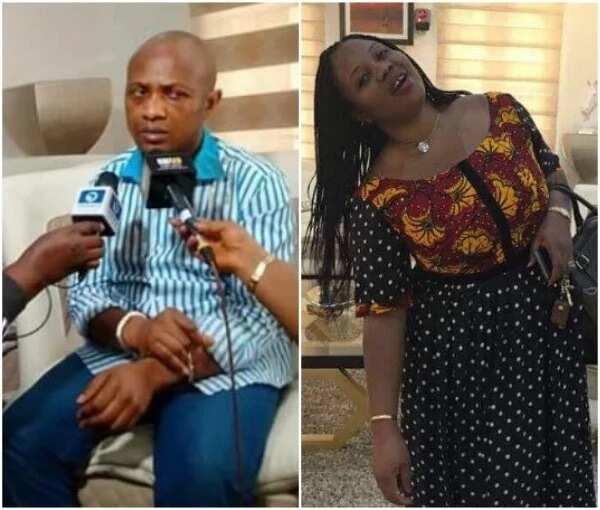 READ ALSO: Police finally re-arrest all escaped suspects in Dino Melaye's case
The very first time she got in touch with the public was when she tried to reach out and called the crime editor of a big Nigerian mass media. She called from Ghana where she was at that moment and said who she was. She asked the editor to return the call because she did not have enough money on her airtime balance. The editor believed her and called her back.
During the talk, Precious explained some details about herself, her husband, their family, and her attitude towards his activities. The main goal of her call was to reach out to the audience, to the people who could influence her husband's fate and the ones who suffered from his actions.
Precious, from her words, met Evans (Chukwudi Onuamadike) when she was a school student. She was in class 6, returning from her classes, when she met him. Having got to know the man, Precious agreed to go with him. She was very poor, young and naïve, and agreed to follow him as a wife.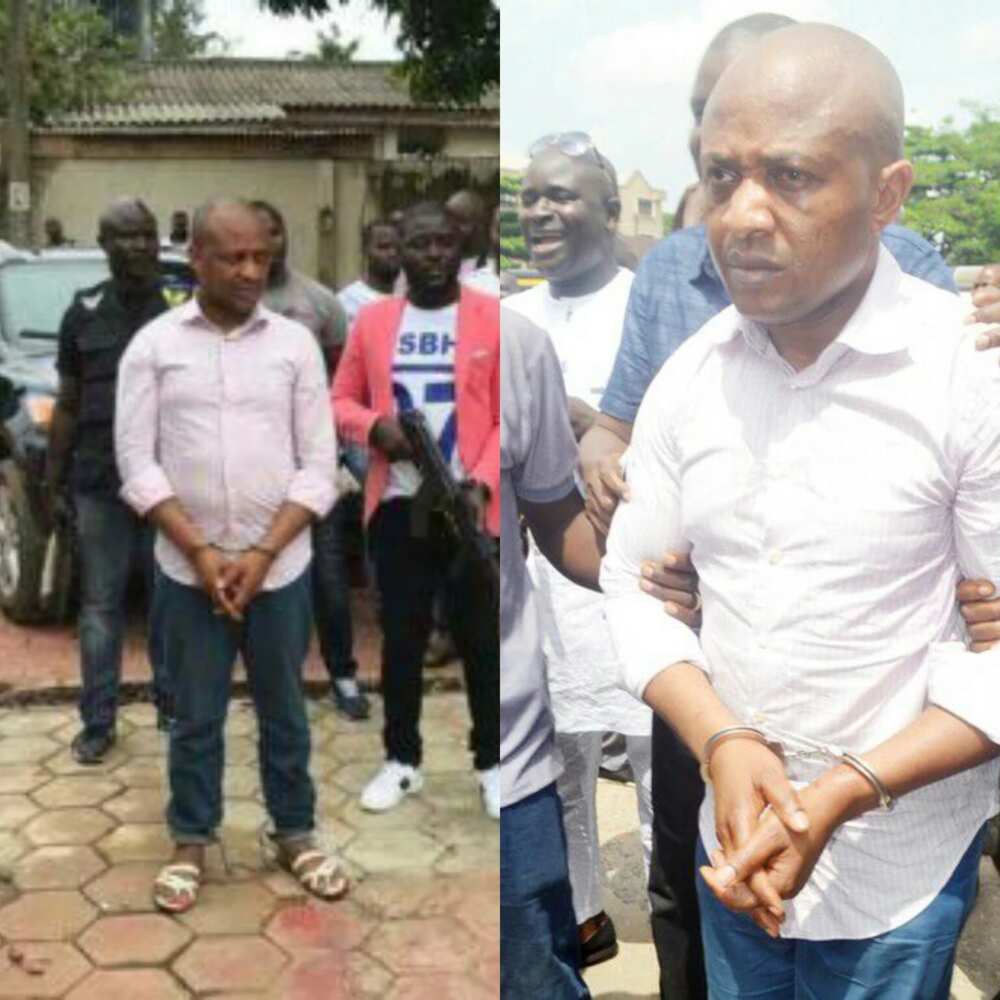 Evans revealed his background to her and explained how his mother had suffered from his father who offended her, cheated on her, and later threw her out of his house together with the child. Probably, this was Precious' attempt to show how much suffering Evan had already taken in his life and, maybe, it was also an explanation to all his reckless deeds.
After Precious and Evan got married, the husband decided and told his young wife that it was better for her to stay with his mother in a remote village. The goal of this staying was, allegedly, his desire to make a good homemaker out of her. She agreed and stayed with his mother for three years before Evans decided to move to Lagos.
In 2006, the family moved to the big city but they did not stay there for more than a year. After a year of living in poor conditions, Evans could not pay all his bills and was forced to quit his bright plans for the future. He had to move the family back to the village where they could survive this or that way.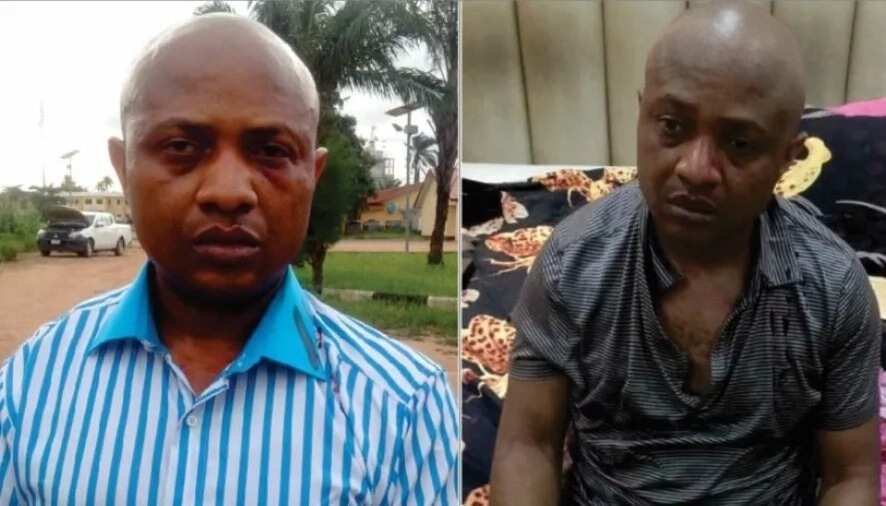 After three years more in the village, Evans moved his wife and children to Ghana where they stayed, as Precious said, lived a normal life until Evans was captured. He used to depart to Nigeria but never told Precious about his trips and his business. Only once he returned with some money and in a bad mood, telling that the customs deprived him of a lot of goods.
This money helped Precious and children survive because she just gave birth to another baby and needed to pay for everything: for utilities, for the hospital, for food, and for other everyday necessities. In a while, being unable to pay on her own and having not heard from Evans for a long time, Precious called him and complained and accused him of infidelity. He ordered her to either stay or come to Lagos but wait for more.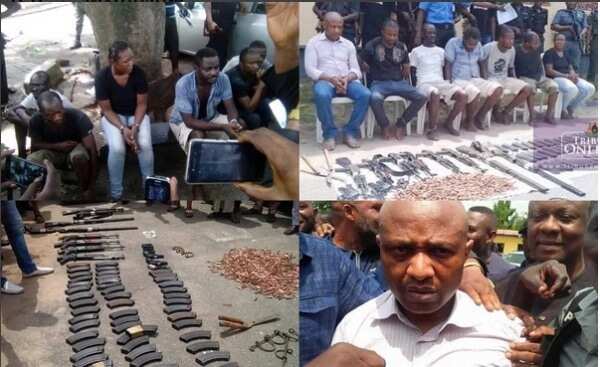 On the day Evan was caught, Precious and children went to Ghana because of her blood pressure issues. That same day she got to know that her husband was arrested.
Kidnapper Evan's wife begs for her husband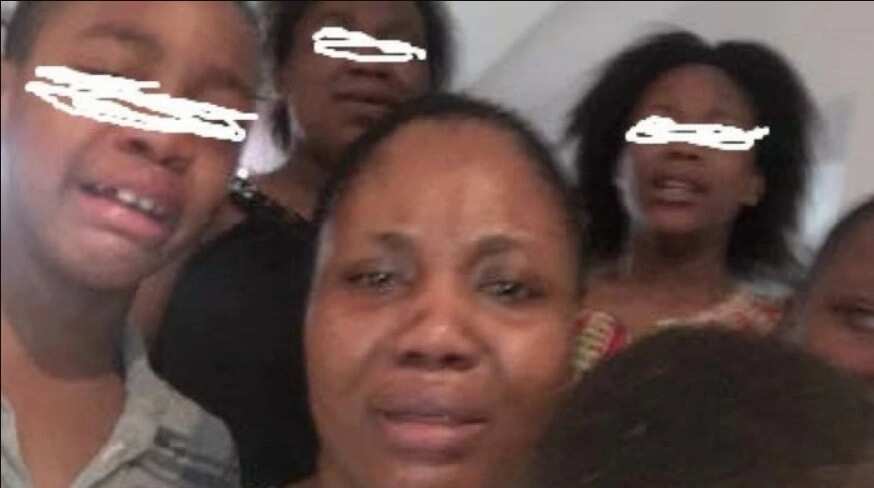 Precious says, the whole thing was a shock to her. She read about the arrest in newspapers and collapsed. Only in a while was she able to tell her children about what had happened to their father and they were shocked in the same way.
Several Precious' appearances in public were in the form of her turning to the nation, begging for her husband for the sake of her five children and herself. She was crying and begging those people who had suffered from Evans' actions to have mercy and please forgive him and his evil deeds.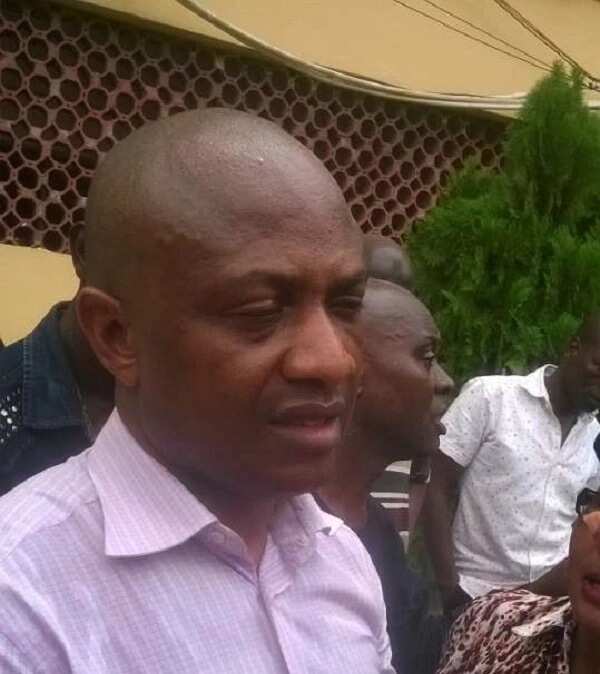 She promised that all the money taken from his victims would be given back again if only all those people would forgive him and reduce the accusation. In spite of her begging and in spite of the pictures with crying children that have become available in mass media, people seemed to be reluctant to believe her and, what's more, to forgive her husband. Even the fact that Evans has cancer has not melt their hearts.
Where kidnapper Evan's wife is now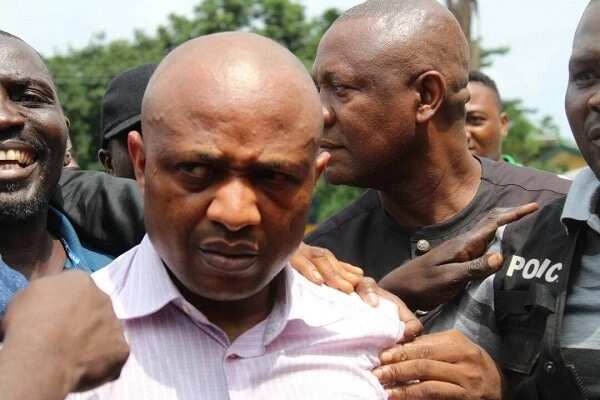 Evans received 52 charges of murders, kidnapping, robberies, and other grave offences. He's still undergoing trials on all these charges. His wife still tries to beg people to show some mercy and soften his punishment. Sometimes, Precious claims that he's completely innocent.
At the same time, Precious' own family says that she has not once been home after her marriage. She did not even attended her late father's funeral. Her family accuses her of being always so distant from them and even knowing about their poverty, not helping them get rid of it.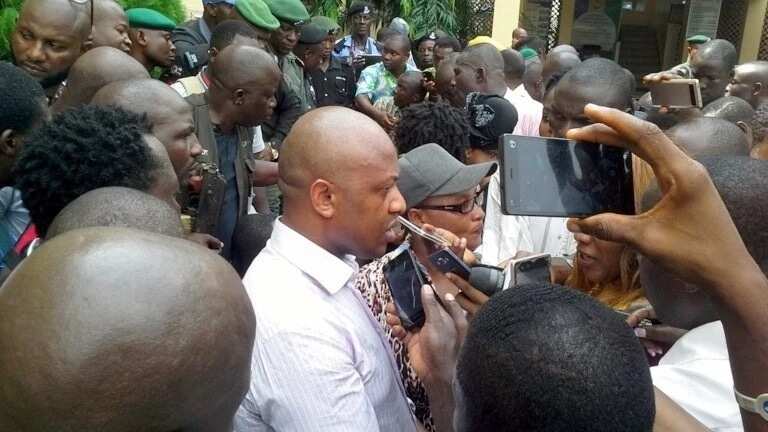 One of her relations said that they even found out about her shocking story from the official news, not from Precious directly. Now, all Precious' efforts are directed at helping her husband out of the prison. Time will show whether she succeeds or not.
At present, the things look like Evans is not going to be let go no matter how hard and desperate his wife's efforts are. Precious' relatives are not going to interfere anyway. They are offended by her behavior and seem to be rather unwilling to revive their relationship with the kidnapper's wife.
READ ALSO: I never said Dapchi schoolgirls will be rescued in 2 weeks - Defence minister denies claim
Source: Legit.ng