Owning a huge deal of the entire world's natural oil supply, Nigerians still appreciate cars with the most fuel economy. This happens due to the fact that even with their natural resource quantity, they have to pay pretty much for the fuel they use in their autos. Now, let's find out together, which cars are the most economical in Nigeria.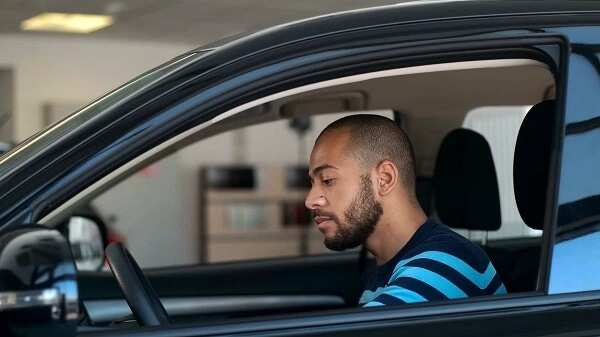 The most economical cars in Nigeria
It probably doesn't matter how much money one has when it comes to the possibility of saving on car fuel. Fuel is expensive in practically all countries around the world but people in the developing countries feel this expensiveness more than others.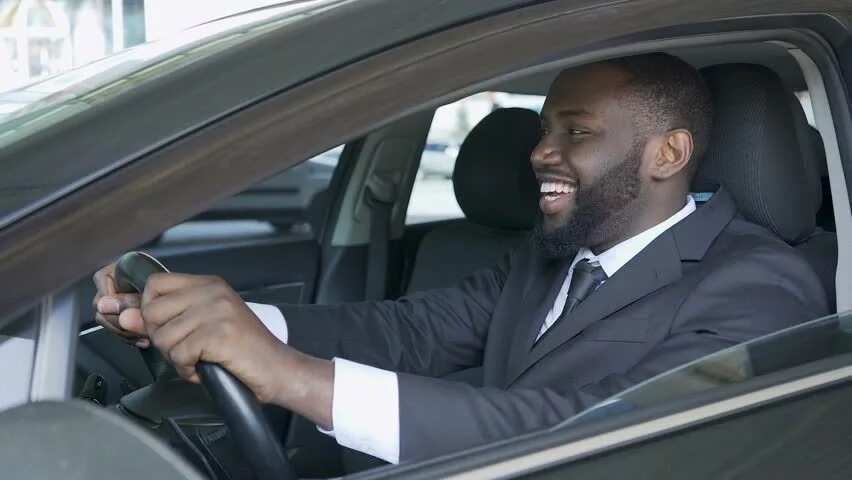 READ ALSO: Nigeria Customs seize cars and other goods worth N28m
If you are a Nigerian, you would never buy the first car you see. You would rather search for the one that will help you save as much as you can on fuel. If you still have no idea, which cars are fuel-effective enough for the Nigerian prices on the petrol, below you will find some relevant and quite useful information.
Namely, there are 10 best cars that are often chosen by the Nigerians who want to save money and receive a vehicle of a good quality. Let's start with the most expensive ones here and gradually move towards the most fuel-efficient ones on the list.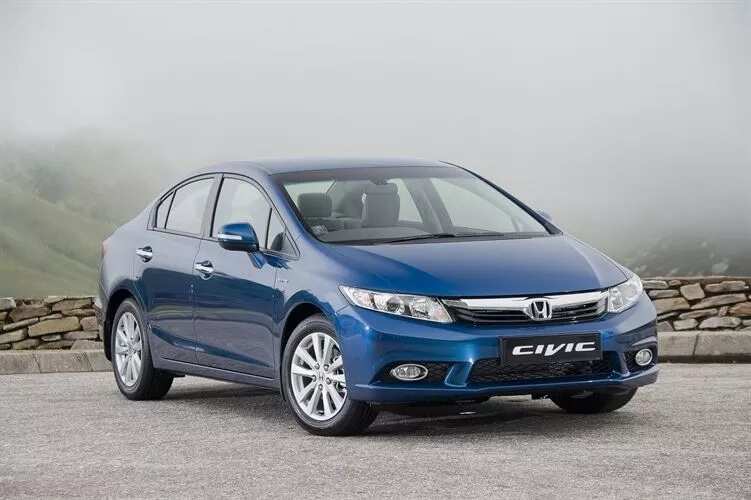 Honda Civic
This is one of the most popular Honda makes for the present day. When it was first presented to the audience in 1972, it used to have only two doors. Now, it's functional with four doors and it looks completely modern.
Due to the popularity and, thus, low prices for spare parts, this Honda type has become the favorite of the middle class people in Nigeria. Reliable as practically all Asian vehicles, this car provides safety and fuel-efficiency for every penny of its cost.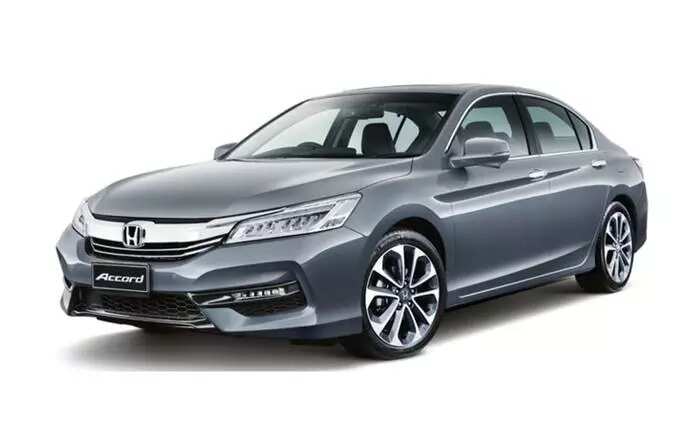 Honda Accord
Another Honda's make that has gained a lot of popularity among the Nigerian population. This Japanese sedan has significantly developed since the moment it was created for the first time in 1976. Now, it's a contemporary car with a modern exterior and plenty of useful features. As well, it consumes quite reasonable amounts of petrol, which makes it a great choice for people who can count their money.
Toyota RAV4
This is a big strong vehicle powered by a 4-wheel drive. This is an excellent option for a family, especially if the family likes going outside the city for a picnic or so. This is a comfortable car that can contain many passengers, a lot of luggage, and still stay spacious enough. Besides that, another undoubted advantage of this vehicle is in its fuel-effectiveness.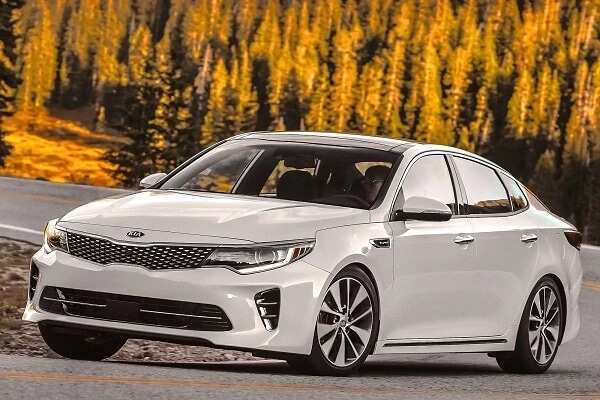 KIA Optima
This rather new KIA mode has been first introduced in 2000. Since that time, this car has undergone plenty of innovations, which have finally made it one of the most fuel-efficient cars in Nigeria. The N250,000 spent on its maintenance within a year, this car is a perfect choice for those who have low incomes but need a personal vehicle for more comfort.
If you are thinking about a reliable, pretty, and economical vehicle that will be good for your family and your own purposes, KIA Optima is among the best fuel-efficient cars in Nigeria.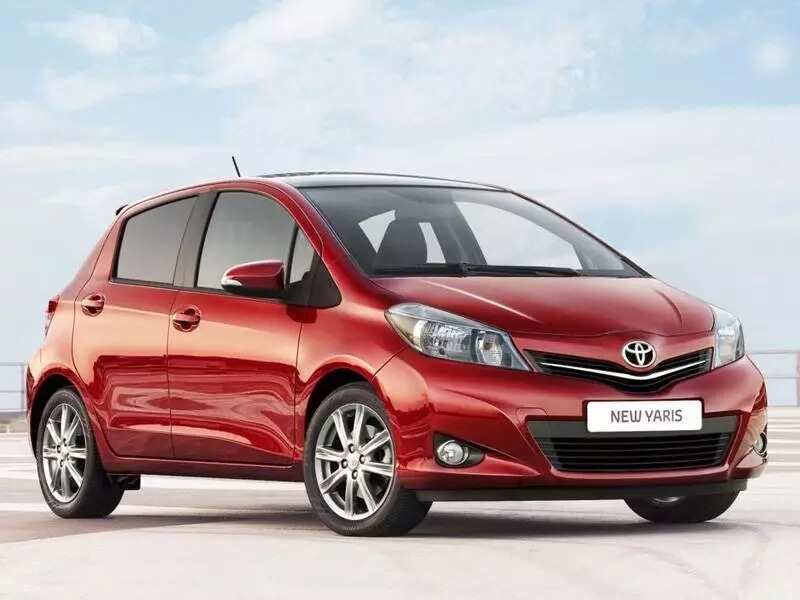 Toyota Yaris
Toyota is known for its quite big and status cars that require quite an expensive maintenance. However, the little Yaris is an exception. It's compact and perfect for crowded city streets with a heavy traffic. Though it's one of the Toyota's modes, which require quite an expensive maintenance, it's still on the list of the most economical cars in Nigeria.
Even the expensive maintenance is compensated by the fuel efficiency that take away much less money than with other cars.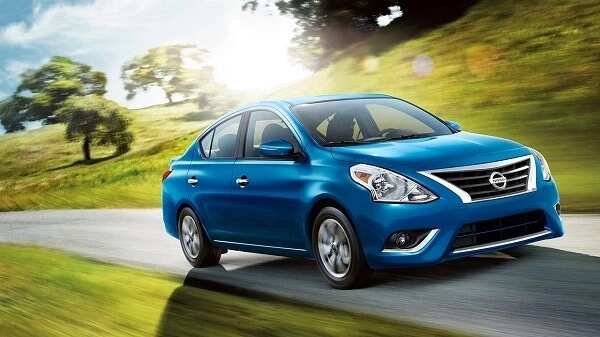 Nissan Versa
Nissan is not of those brands, which choose luxury as a target of their car production. You will hardly find something outstandingly posh in their vehicles. However, if you are searching for reliability, comfort, and fuel effectiveness, this is your choice. Nissan is one of the most fuel-effeciency vehicles in Nigeria, it's loved by the nation and often chosen as one of the most saving cars.
Toyota Corolla
Corolla is, probably, the leader among the most popular Toyota's makes. First produced and introduced in 1974, it has become the favorite of many nations. Now, with all its contemporary features, it's one of the Nigerian most saving cars.
Produced for the American market and in the USA, this vehicle combines comfort and nice looks in the purely American style. If you are looking for a vehicle with the maintenance that will cost you around N220,000 per year, Corolla is your choice.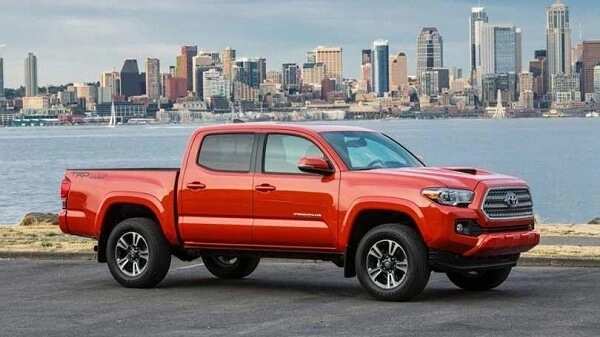 Toyota Tacoma
Well, another Toyota that has reached the second runner-up rank in the top 10 Nigerian most fuel-effective cars. This Toyota make is somewhat different from others and has its own characteristic features. It's a four-wheel drive that's great for traveling in the countryside and carrying loads. At the same time, this car is quite fuel-efficient and affordable for Nigerians.
Toyota Camry
Toyota Camry is considered to be the best invention of the Toyota's car not only in Nigeria but practically everywhere in the world. The advantages of this vehicle are quite obvious and, again, even outside Nigeria, this car has been named the most fuel-efficient Toyota's product.
Cheap in maintenance, saving when it comes to the tanking – what else should a car owner desire? Toyota Camry is the best choice for a Nigerian driver with any income. Saving enough for low income owners and pretty enough for rich owners, this is a great option among the available ones.
One more vehicle from South Korea appears to lead the best fuel-saving cars in Nigeria. This combination of the inventions from Mitsubishi and Hyundai is one of the most fuel-efficient vehicles that only exist in Nigeria. Its maintenance is even cheaper than in the previously mentioned cars.
If you want something reliable, durable and smoothly working, choose Asian technologies. As you can see, all the vehicles presented here are made in Asia or by Asian companies. This suggests the idea that the cheapest and most fuel-efficient vehicles come exactly from Asia.
Mazda, Mitsubishi, KIA and Honda - all these are perfect vehicles for use in Nigeria. They are durable enough to stand the Nigerian weather conditions. The four-wheel drives are great for the countryside and farming purposes.
READ ALSO: Top 7 good budget cars you won't go broke buying
Source: Legit.ng