Here we have another set of great recipes for our readers. If you want to learn how to make vegetable salad, then this post is for you. We have three variations of simple and healthy dishes. Read on and get ready to prepare one today.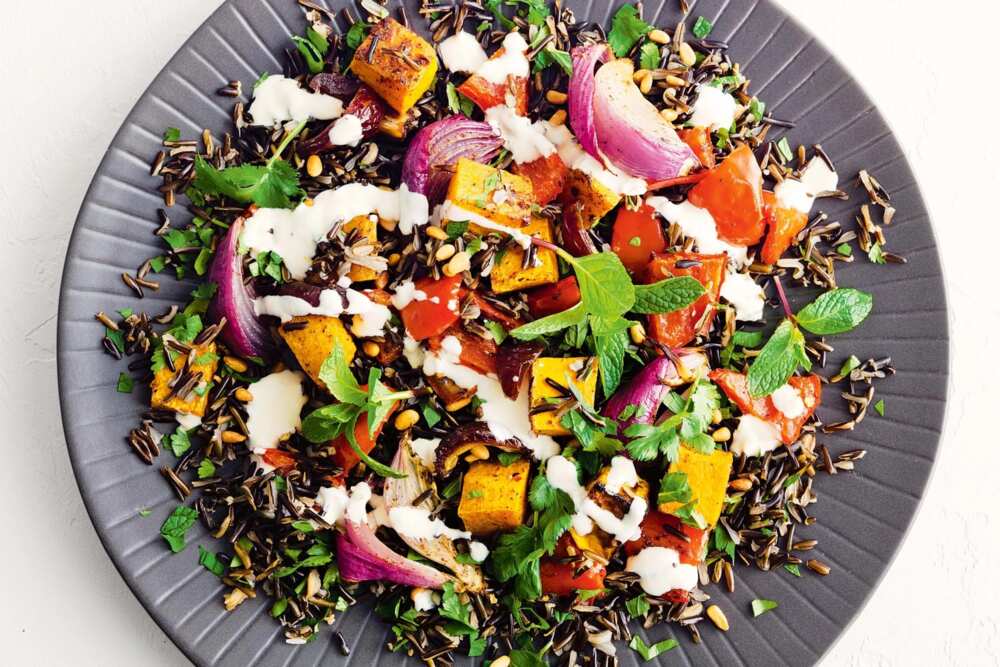 We have chosen the simplest and most common vegetable salad for weight loss with simple ingredients.
Vegetable salad for weight loss recipes
The first recipe of vegetable salad ingredients: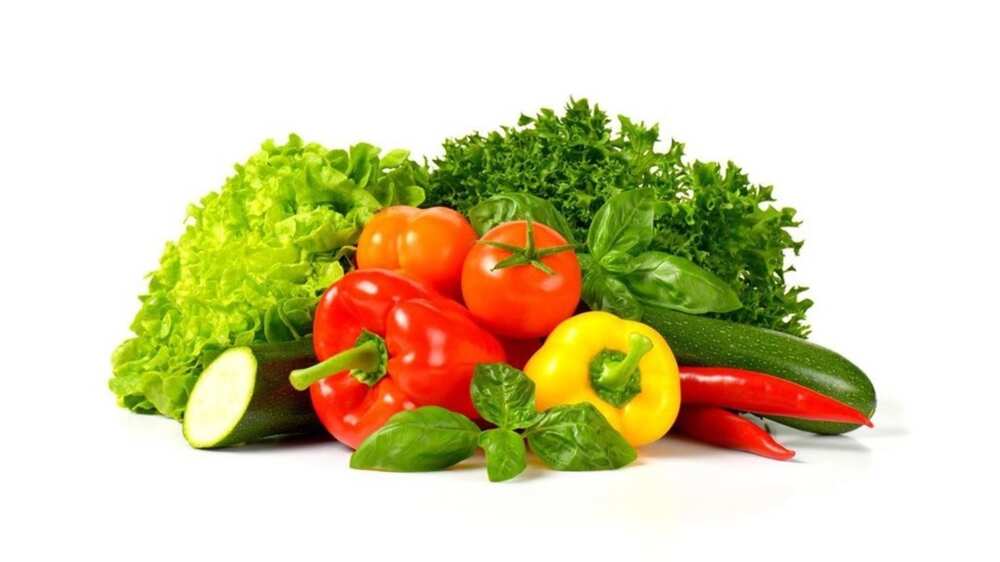 READ ALSO: Health benefits of acha grain for our body
Cucumber - 1 piece;
Tomato - 2 pieces;
Sweet Bulgarian pepper - 2 pieces;
Greens - to taste;
Salt, Pepper, Olive oil.
Preparation: cut all the vegetables into cubes, chop the greens. Add Salt, pepper, and olive oil. Mix it all, and that's it.
The next healthy vegetable salad for weight loss.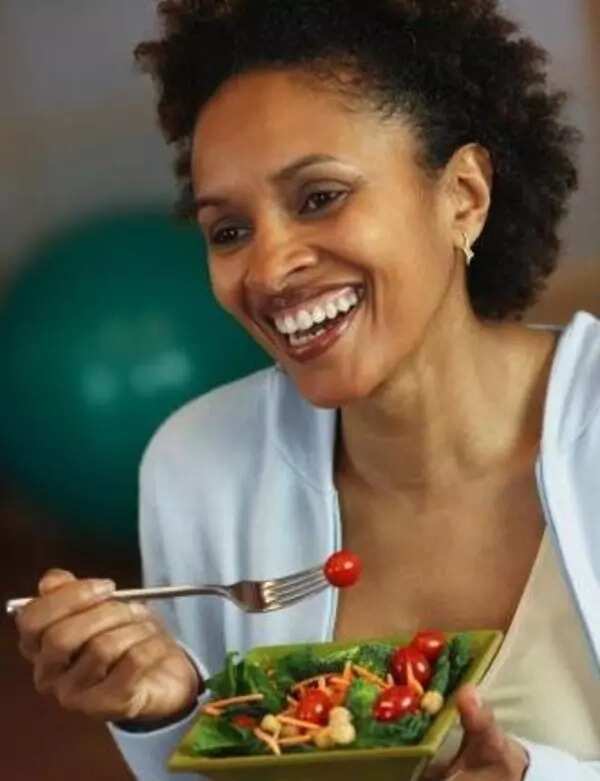 Ingredients:
Celery root - 2 pieces;
Green pepper - 2 pieces;
Red sweet pepper - 2 pieces;
Large sweet and sour apples - 3 pieces;
Salt, Pepper, Vegetable oil.
Method of preparation: cut the celery root and green pepper into strips. Cut the apples into cubes. Cut the red pepper into half rings. Mix all components, add salt, pep, vegetable oil.
One more variation of vegetable salad for weight loss.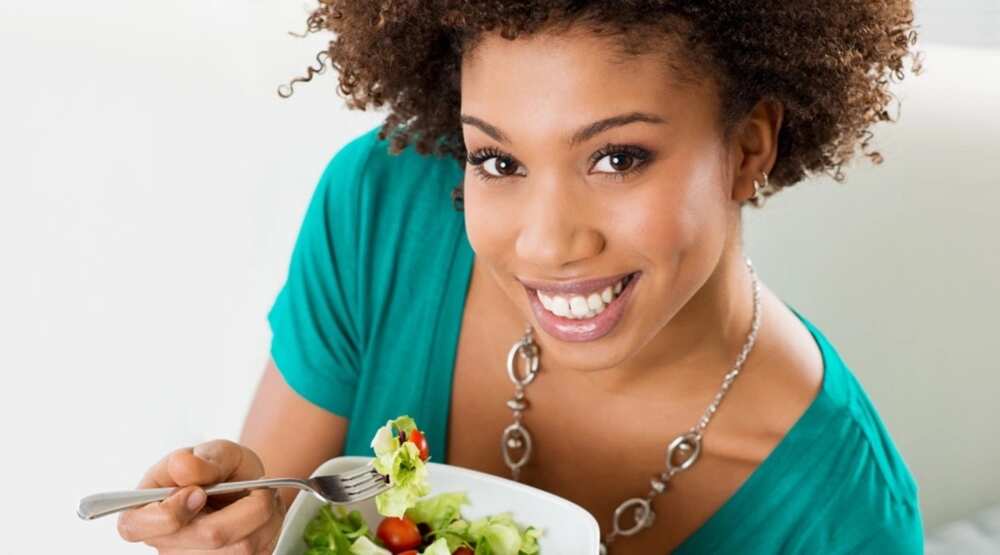 Ingredients:
1 medium sized cabbage
1 small cucumber
5 lettuce leaves
3 medium-sized carrots
3 small tomatoes
1 medium-sized green bell pepper
2 cups sweet corn
1 cup green peas
2 cups macaroni
4 hard-boiled eggs
Chop and cut all the vegetables, mix them and add. The add boiled macaroni, green peas and sweet corn, mix it one more time and put into refrigerator to chill to chill before serving. After around 5 minutes you can enjoy a beautiful salad.
Additional vegetable salad ingredients
In addition, many people change ready-made recipes, creating new dishes with personal preferences. We are sure that you also did this. And it is right. It is much better to adjust the recipes for personal taste than the taste for the prepared dish.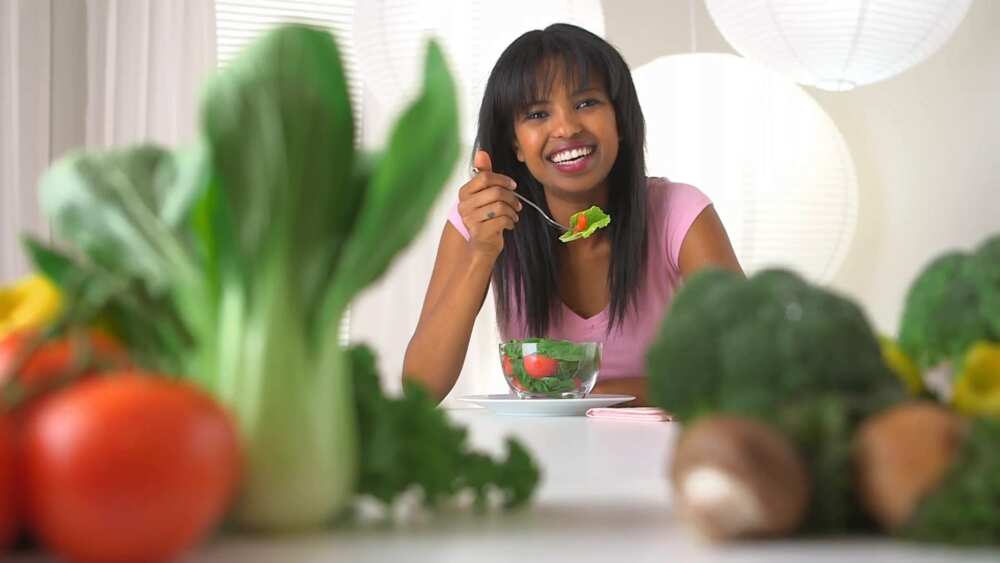 But if you want to lose weight, then it is better to be careful in changing the ingredients of the salad. Because some wrong change of one component can lead to a completely opposite effect.
The products that need to be eaten in order to lose weight are simple: lettuce leaves, tomatoes, cabbage, grated carrots, celery, onions, beans, bell peppers and greens.
Try our recipes and enjoy your weight loss diet.
READ ALSO: How to make zobo drink with sugar?