- A midwife, Regina Ibeto, has been arrested for selling a week-old baby
- Ibeto allegedly sold the baby for N250,000 to one Udoju Chukwunoye
- The two have been paraded by the police along with the middle man, Joy James
The Lagos state police command has paraded a 50-year-old midwife, Regina Ibeato, and two others for allegedly selling a week-old baby for the sum of N250,000.
The Nation reports that Ibeato, who was arrested on May 23, was paraded alongside the buyer, Udoju Chukwunoye, 45, and the middleman, Joy James.
Police Commissioner Imohimi Edgal said Ibeto usually induced expected mothers and once they are delivered of their babies, she sold them off.
According to the police boss, when detectives from Ajagbandi Division stormed the place, Ibeto was caught administering intravenous injection (drip) to another expectant mother.
READ ALSO: 2018 Democracy is a celebration of freedom - President Buhari
Edgal said: "The suspect was found administering drip to one Uju Nnamdi, who claimed to be sick and five-month pregnant. When a search was conducted, a set of drip-water bags and other related drugs were recovered.
"Ibeto confessed upon interrogation that she is not a medical doctor but a traditional birth attendant. She said on May 18, one Bukky, 17, was induced and she delivered a baby boy, which was sold to Udoju Chukwunoye, 45, for N250, 000. The buyer was arrested, baby retrieved and taken to the hospital. The said mother, Bukky, is being trailed for possible arrest. Investigation is ongoing."
Ibeto said she sold the baby because Bukky told her she was impregnated by her father and she (bukky) did not want the child.
She said: "I was at home when a lady brought Bukky, who was due for labour. She told me a pathetic story on how Bukky's father put her in the family way and that Bukky wanted to abort the pregnancy because it was a product of abomination.
"I asked her if she really meant what she said and she answered in the affirmative. I weighed what she said and I saw reasons with her that it would be an abominable act if the public got to know. She was 16-year-old at that time, I felt that she was too young to carry the stigma.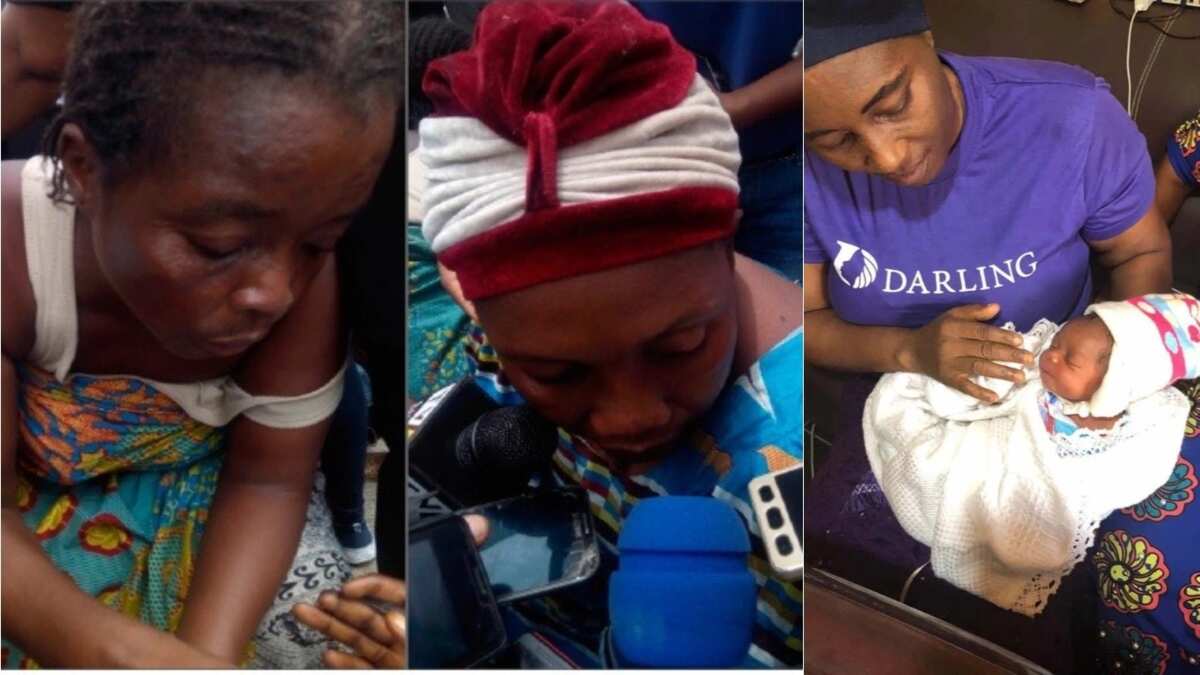 "I now arranged for a woman, Udoji Chukwunoye, who was looking for a child to buy the baby. Luckily, Bukky delivered a boy and we sold him to Chukwunonye. I gave Bukky part of the money to start a new life and advised her to stay clear of her father. She left and Chukwunonye took the baby boy.
"I do not think I did anything bad as I was only offering assistance to the young girl, who was in a state of confusion. The police later came to arrest me, accusing me of inducing pregnant women to deliver.
"The police met a pregnant woman in my house, accusing me of trying to induce her in order to sell the baby in her womb. The police also accused me of impersonating as a medical doctor. I am not a medical doctor but a traditional birth attendant. I did not claim that I am a medical doctor. I was just doing my duty as a traditional birth attendant."
PAY ATTENTION: Read the news on Nigeria's #1 news app
Recall that Legit.ng earlier reported that a 22-year-old Blessing Emmanuel put to bed and delivered a baby boy but was immediately rendered childless when her mum, Patience, took her baby and allegedly sold the day-old child to one Ijeoma Okechukwu who is a former neighbour of the Emmanuels on Shola Adewunmi Street.
The baby was taken away by Ijeoma who returned a few days later and paid the mother the sum of N250,000 asking her to sign a document and keep the transaction details to herself. Blessing who lost her baby told residents who asked that her baby had died.
Suspected cannabis traffickers reject Police accusations on Legit.ng TV
Source: Legit.ng