Best Monalisa Chinda wedding photos
Weddings in Nigeria are always beautiful. Monalisa Chinda wedding pictures. Check out these wonderful shots that commemorate a very important event in the actress' life.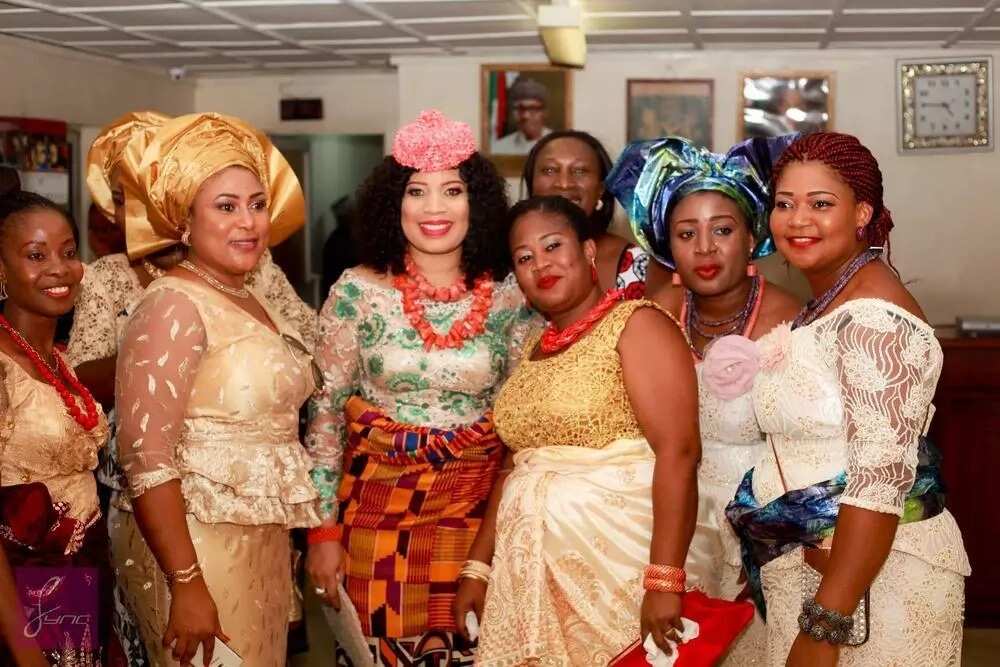 Who is Monalisa Chinda?
In case you do not know, Monalisa Chinda is a Nigerian actress, TV and media personality. She was born on September 13, 1974 in Port Harcourt, Rivers State in a family of an Igbo mother and Ikwerre father. She is the eldest out of six children. After obtaining a degree from the University of Port Harcourt in Theatre Arts, Monalisa ventured into acting.
Her first major role was in a movie Pregnant Vіrgin (1996). Since then, she has starred in more than 200 films. Apart from acting, Chinda is also the host and producer of a TV talk show called You & I with Monalisa. In addition to that, she created a non-profit organisation by the name of Arise Monalisa Foundation, the goal of which is to empower young people and create opportunities for less privileged people across Africa.
First Monalisa Chinda marriage was with Segun Dejo-Richards, and the two had a child together. The couple became estranged and split up in 2009. In 2011, Monalisa Chinda ex husband remarried, while the actress had to wait for five more years for her big day. In 2016, it has finally came.
Photos from Monalisa Chinda wedding (traditional)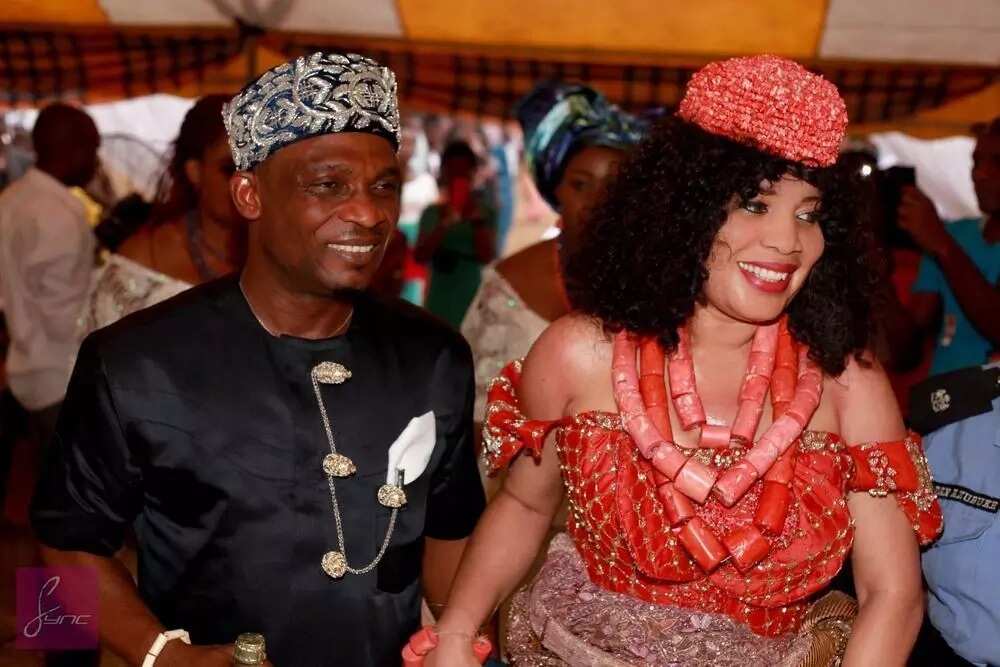 On February 12, 2016, Monalisa Chinda decided to give marriage a second chance when she had her wedding introduction. She and her new husband Victor Tonye Coker tied the knot and had their traditional wedding in Port Harcourt on February 20.
The bride opened up that she had known Victor since she was 14 years old, as he was an old family friend and came by her house quite often. Then, not that long ago, Coker just called her and said (not asked but stated) that she is going to be his wife. Despite the fact that this is a rather unconventional way to ask someone to marry them, Monalisa agreed, so the two of them decided to give this a go.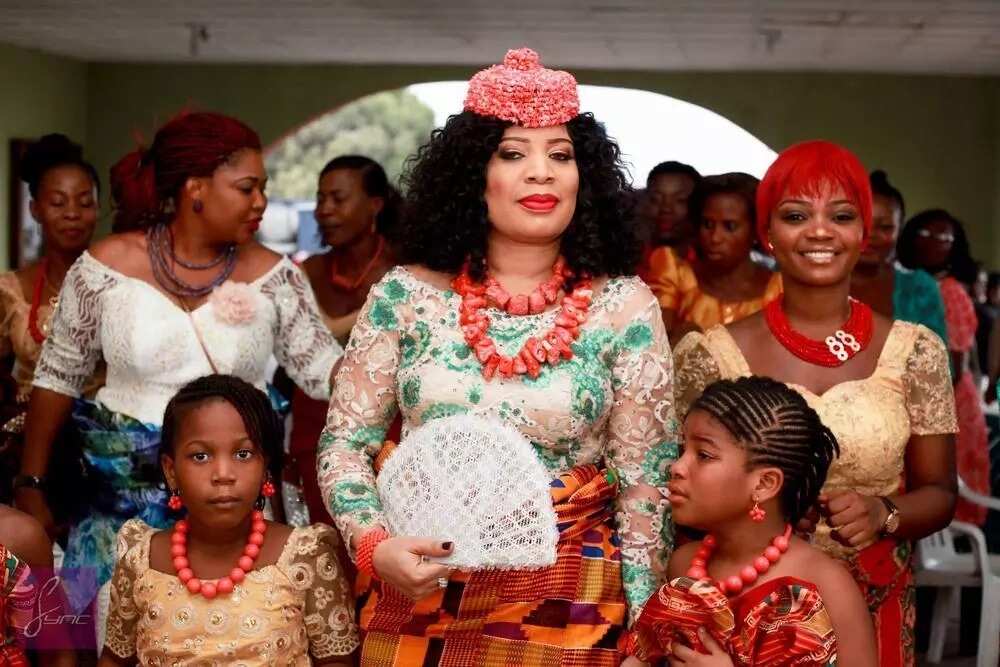 The traditional marriage ceremony was absolutely stunning. The bride was dressed in an Ikwerre traditional outfit adorned with Ghanaian kente fabric around the waist. She wore a lovely coral cap, which she paired with matching bracelet and necklace.
The groom also looked incredibly stylish, dressed in all black. He wore a traditional embroidered cap, chieftain shirt and matching trousers, sporting an elegant cane along with shiny accessories.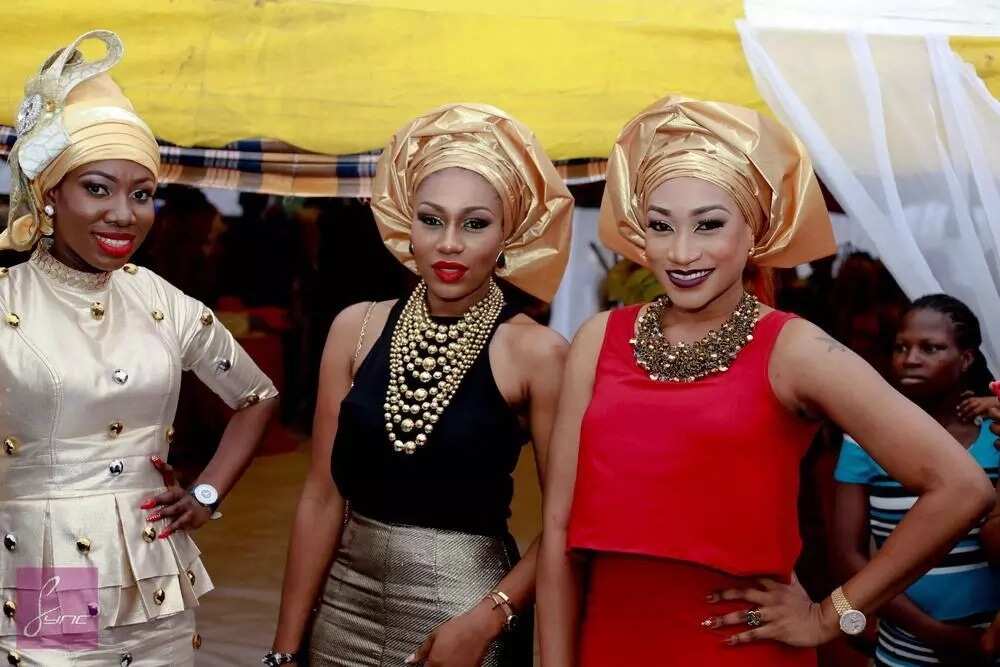 Many of Monalisa's colleagues came to support her on her big day. Among them were Lancelot Imasuen, Liz Benson-Ameye, Oge Okoye, Ebube Nwagbo, Ibinabo Fiberesima-Egbuka, Segun Arinze and many others. In the picture above, you can see the lovely ladies that came to the Chinda-Coker wedding.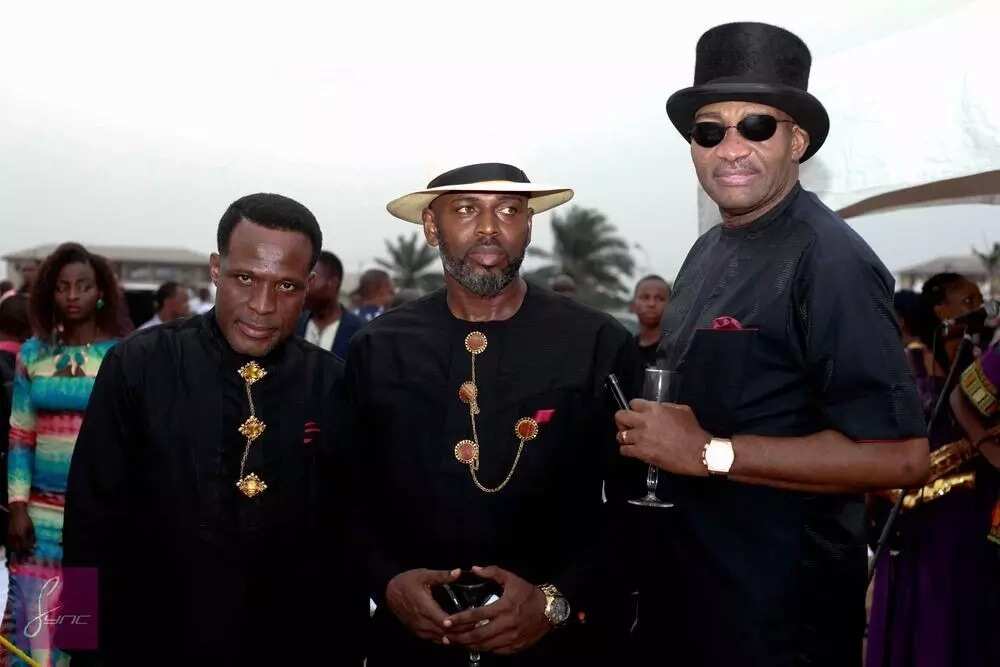 Women were not the only ones who dressed to impress. Gentlemen also looked incredibly sharp and stylish in their black outfits.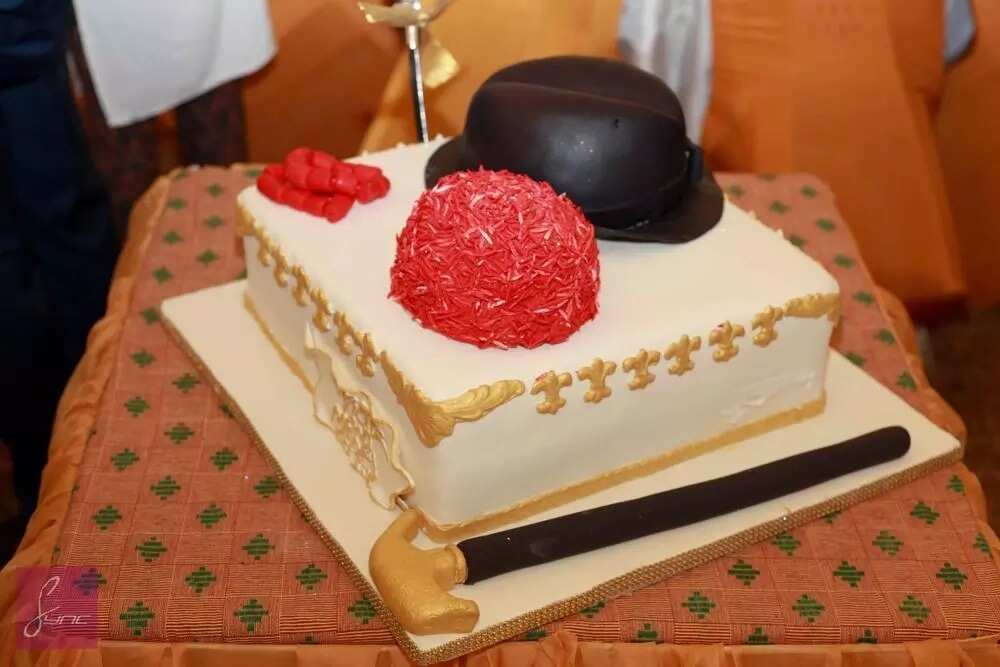 One of the loveliest parts of this wedding was a delicious-looking cake featuring a traditional coral bead bridal cap, corals, a bowler hat and a cane. It looked simple but well thought out. We bet it was tasty, too!
Pictures from Monalisa Chinda bridal sower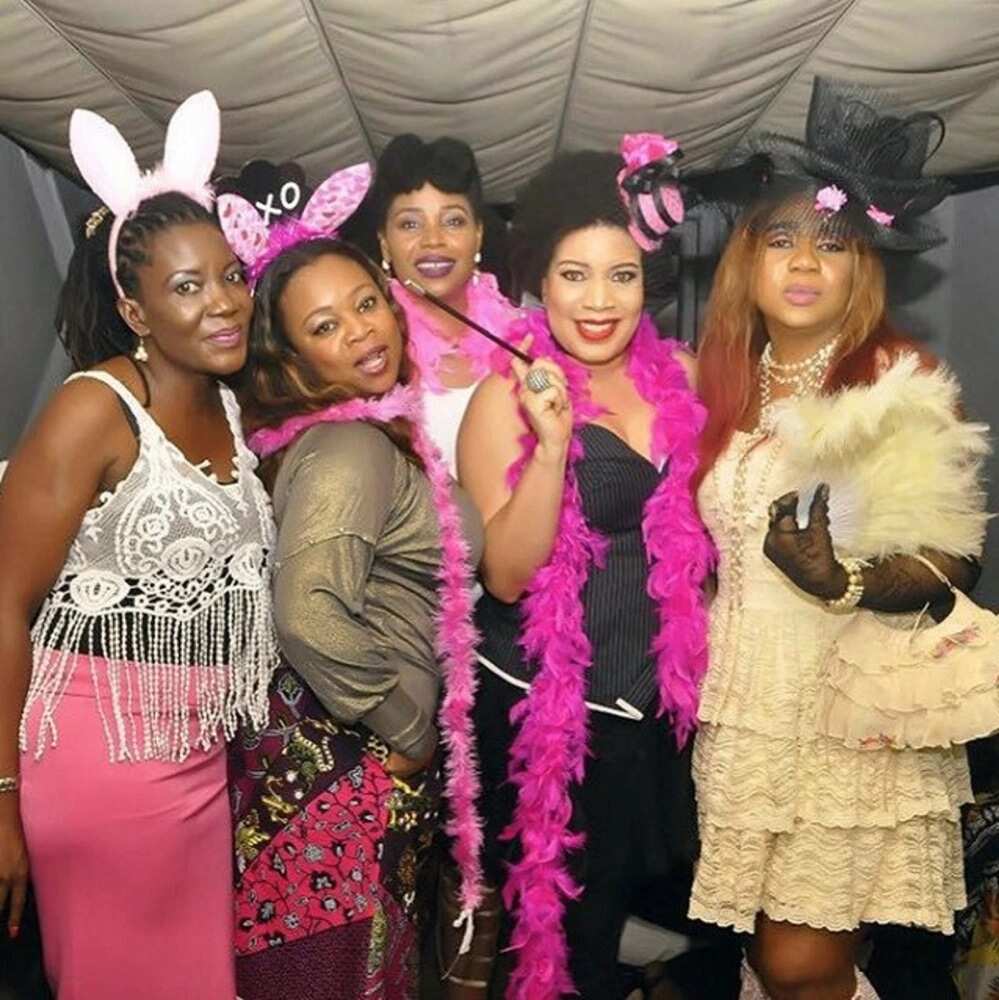 Even though many thought that Monalisa Chinda would have her white wedding in May, her bridal shower happened in August. However, when you look at the pictures, you can understand why it took so long.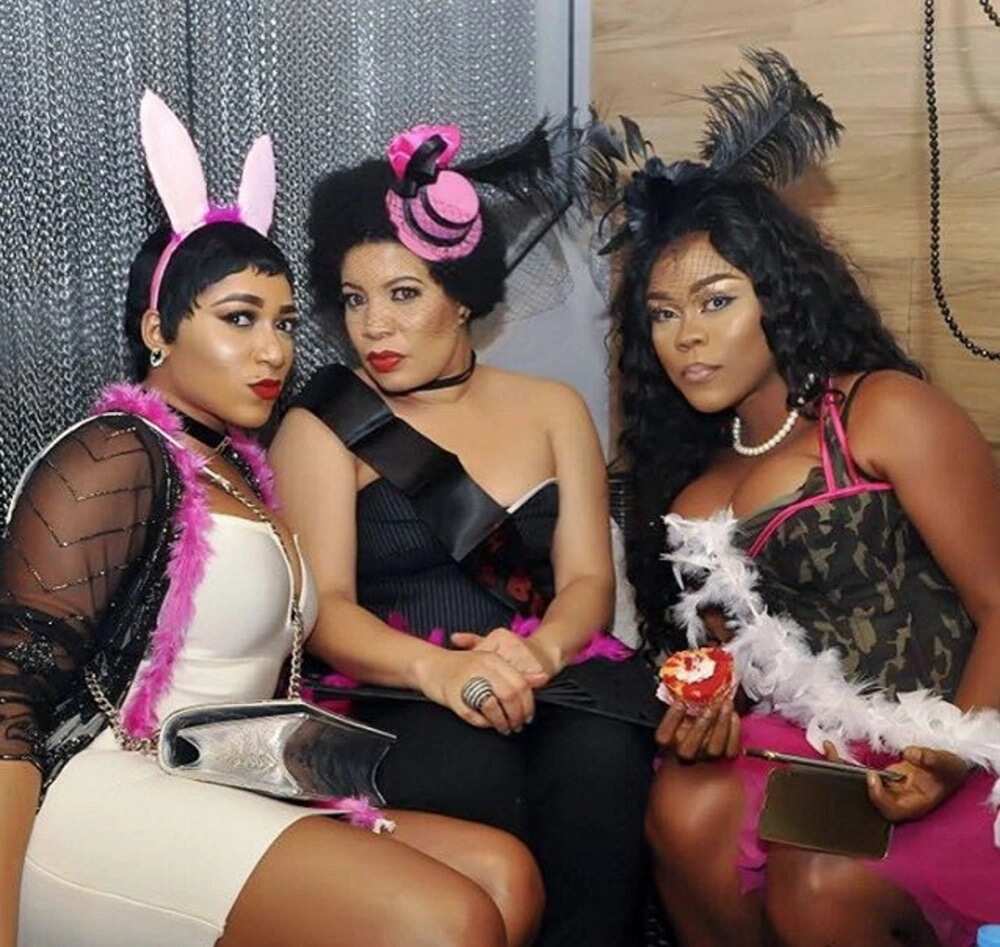 READ ALSO: Igbo traditional wedding attire for the bride
The bride had a theme for her shower, and it was burlesque. All the guests dressed up in their flashiest cabaret-style clothes, threw on their feathered boas and partied the night away. The bridal shower was held at the Avenue Suites in Lekki.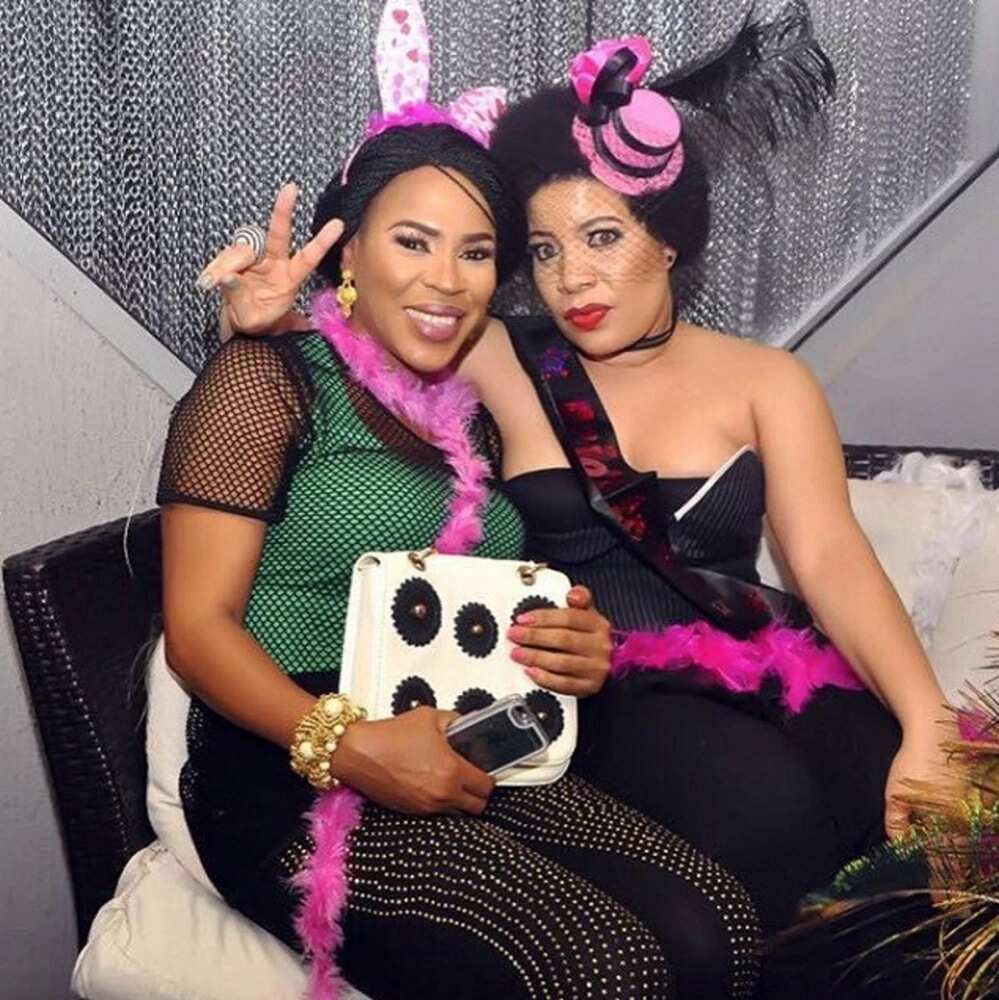 As usual, most guests happened to be famous Nigerian actresses and personalities. For instance, here we have Monalisa looking great alongside Faithia Balogun. Apart from that, the Ibru sisters, Juliet Abazie, Ufuoma McDermott, Juliet Eche, Daniella Okeke, Rukky Sanda, Bimbo Akintola and many others.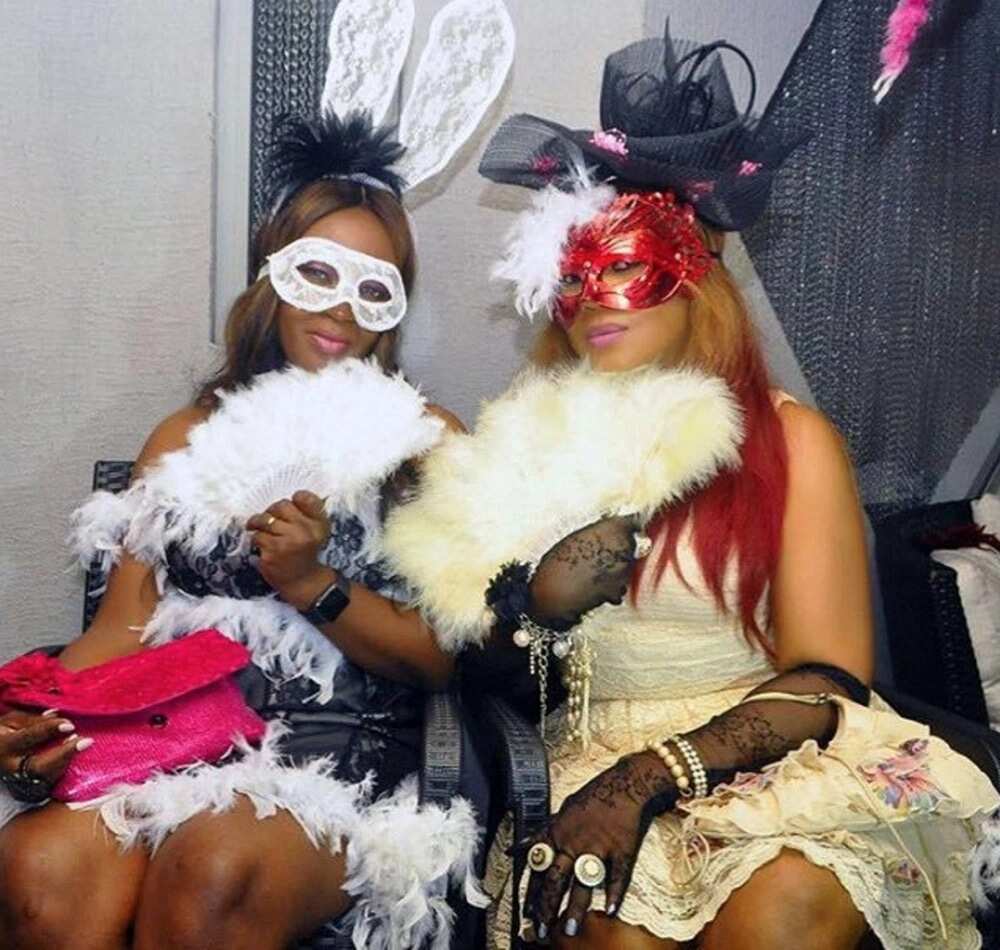 Some guests also chose to wear masks and carry around feathered fans. Overall, this bridal shower looked like it was a great fun!
Monalisa Chinda pictures from her white wedding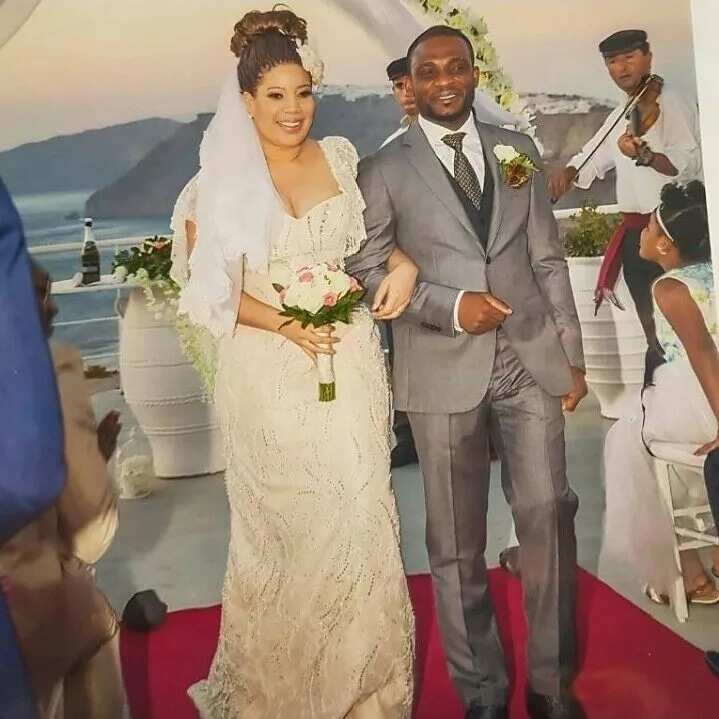 The icing on the cake happened to be the white wedding Monalisa had with Victor. For this occasion, they flown all the way to Santorini, Greece. On September 1, 2016, the couple had their white wedding ceremony. The theme for it was The Great Gatsby.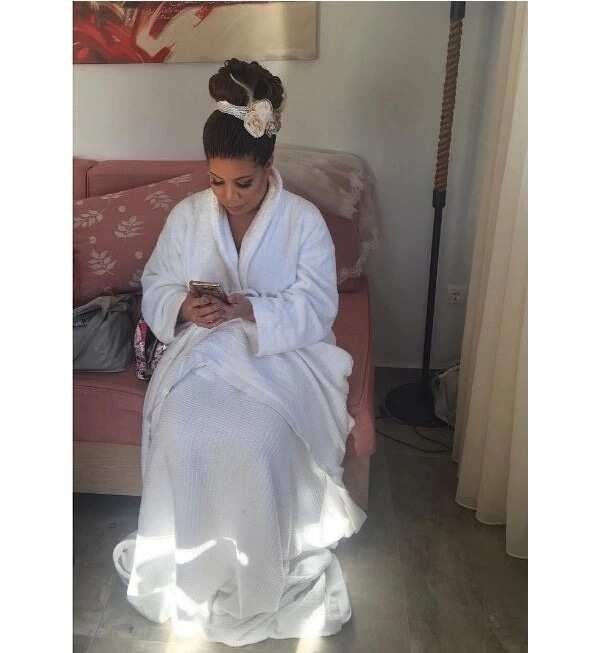 Unfortunately, the couple decided not to share any professional photos of their white wedding (or maybe they chose not to have a photographer, who knows?), so all we have to go by are some pictures from social media.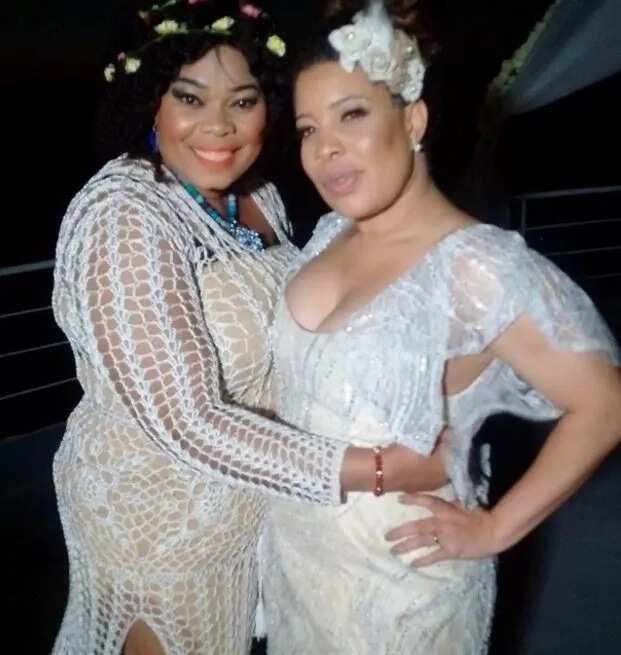 From the photos we have found, it is apparent that it has not been a very big ceremony. It is most likely that only the closest people were invited. Among them happened to be Daniella Okeke and Chinyere Wilfred.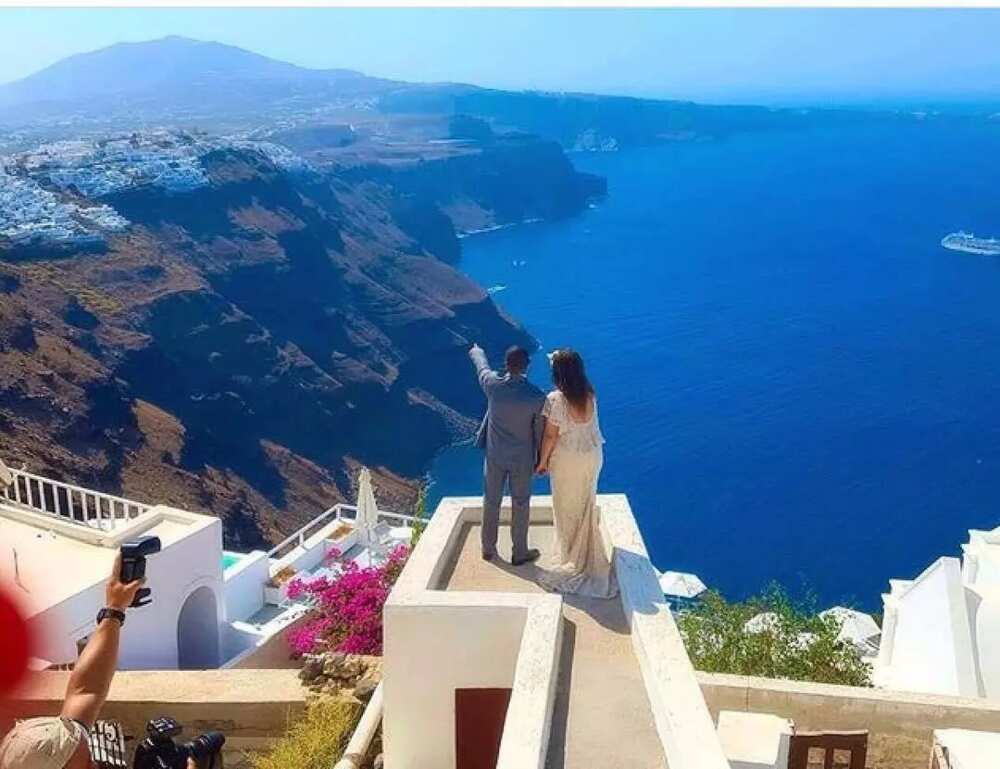 Despite not having any HD photos of the event, it is easy to tell that both Monalisa and her husband were very happy. The location of their wedding could not have been better, as the views were just incredible.
Quite some time has passed since all the wedding events of the couple. There might have been some snags along the way, but the two of them are going strong. We hope that this is just the beginning, and that they will have many more years together.
READ ALSO: Dbanj wife and baby
Source: Legit.ng