Democracy Day is coming to Nigeria, so you should definitely look up some Democracy Day quotes to send to your friends and loved ones. If your imagination is running dry, luckily for you, we have compiled a list of some great quotes you can use to congratulate those closest to you. Check it out!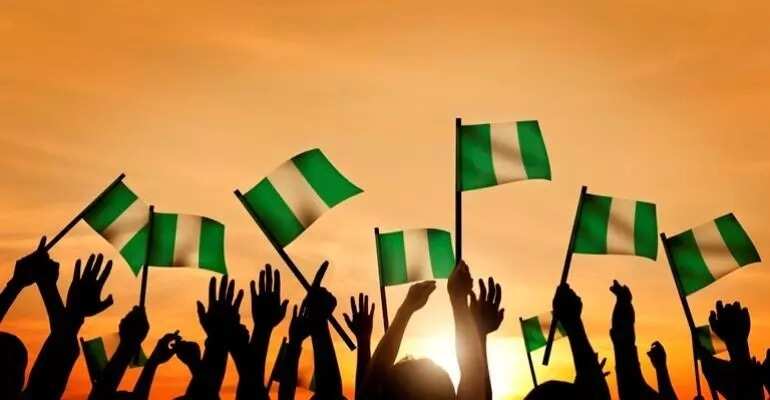 What is Democracy Day in Nigeria?
Before we get to the quotes, let's talk a little bit about Democracy Day. What is it? When is it? Why is it so important that we remember and celebrate it? Well, in case you do not know, Democracy Day in Nigeria is a public holiday that happens every year on May 29, and it celebrates the restoration of democracy in the country. The event that is now commemorated annually happened in 1999, when Olusegun Obasanjo became the democratically-elected President of Nigeria, thus ending the decades-long military rule.
It is important to celebrate Democracy Day, as it helps us to develop a spirit of unity, reminds us to be tankful for what we have and make sure we all vote to make our country better. It is a day, we can look back on the past and make plans for a better future.
Now that you know about this day, let's get to those democracy quotes!
Quotes for Democracy Day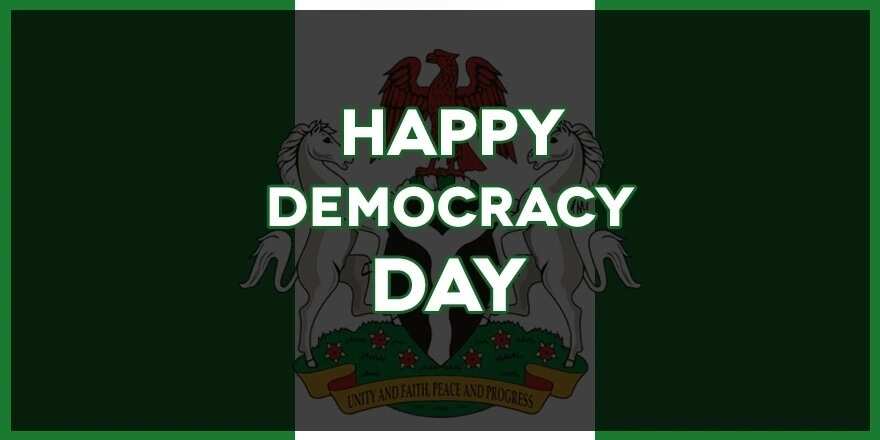 If you do not know how to wish your friends and family happy Democracy Day, we want to offer you some great examples. Feel free to use them as they are or modify them to your liking. Without further ado, here are some congratulatory messages for Democracy Day:
Be grateful for the small precious gifts that life gives us. Be thankful for the chance to experience yet another May 29. Have a happy and safe Democracy Day!
Do not forget to pray for this country, do not forget to pray for these people. Good job, better life, peace and stability - these are the things you should pray for as well. Have a blessed Democracy Day.
We must all have faith in what we do, we must all be free in our mentality, we must understand the power of unity and we must utilise it if things go wrong again. We are ready to fight for our country. So let's celebrate this Democracy Day!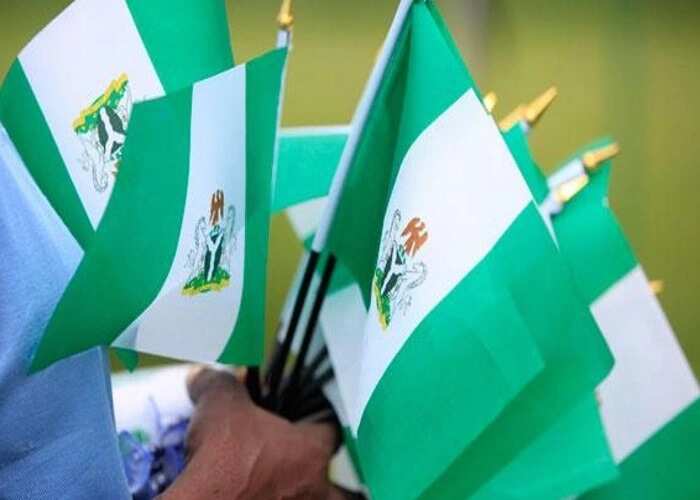 READ ALSO: Happy Sunday quotes for friends
Today is the day when we remember the years before and look at the possibilities before us in order to strive for an even better future. We should remember not to leave the faith of our country in the hands of our leaders alone, as it is the responsibility of everyone to make it greater. Have faith in Nigeria and happy Democracy Day!
Today, we all have to come together, celebrate, have fun and make it a wonderful day. We have to be loud and proud of our country. Let us celebrate another year together on this Democracy Day.
Let's fight together against corruption, sinister activities, money laundering and terrorism. Let's all fight to make our country better. Have the happiest Democracy Day!
It is Democracy Day, so let this day be happy. Let us be content and appreciative of what we have. May you and your family have a great Democracy Day.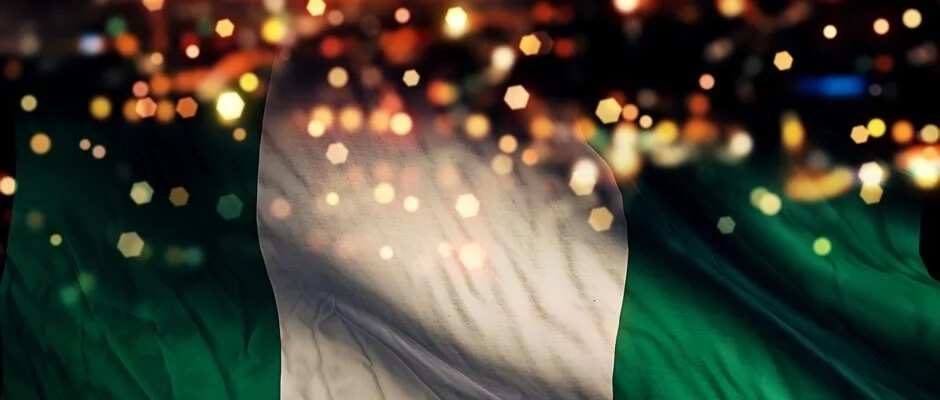 Did you know that thousands of people have given up everything so that you and your children could have what you have today? On this Democracy Day, we should remember their sacrifice and appreciate their contribution to our happiness. Have a wonderful Democracy Day!
On Democracy Day, we need to sit and think about how we have gotten to this point. It is also a day when we need to consider the present and hope for a great future. Happy Democracy Day!
While others might forget or ignore Democracy Day, I will never do that. I will hoist our flag up high in admiration of our great country and I hope you do the same. Have a great Democracy Day.
Be patient, be kind, do not be weary or weak, as soon we will get to that promised land. Happy Democracy Day.
The month of May always brings great promises, from the May Day to Democracy Day. In this month, we should pray that God showers us in blessings. Have a blessed Democracy Day!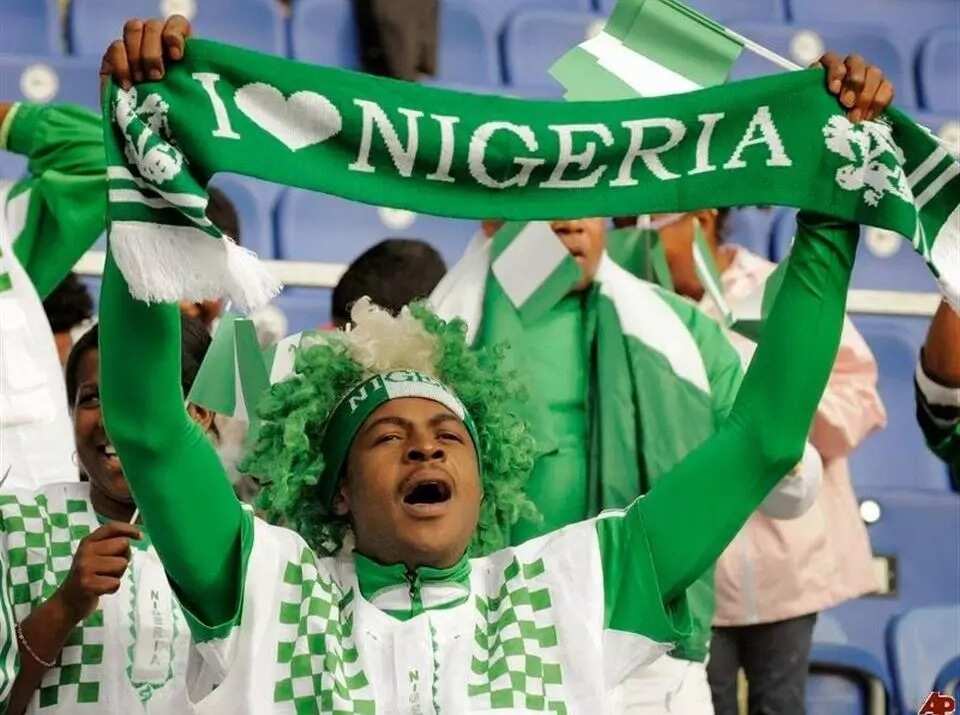 On this day, we all should think how our future is so bright and full of colour. I hope that you can see it like I can. Have a wonderful Democracy Day.
We all feel pride for our country. We feel pride because we know that it is on its path to light, and we will get there soon. We are certain that things will turn out to be better for all of us in the nearest future. May this Democracy Day bring you hope and joy.
All we need in our hearts is freedom. We must all come together and put a stop to the violence that is tearing us apart. Let's celebrate this Democracy Day as a united nation. Have a great one!
If you give up on freedom, you give up on life, as freedom is what makes this life worth living. Do not let go of your freedom and do not forget to celebrate it on this Democracy Day. Have a wonderful holiday.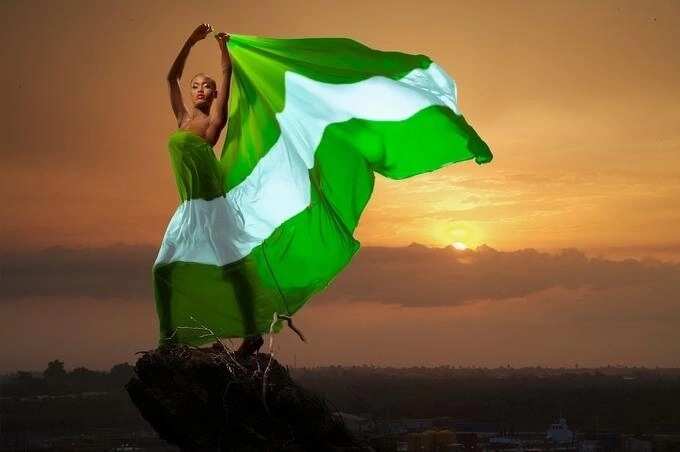 On this day, we have come together and united to face all the adversities. We decided to help each other and make our lives beautiful. We chose to raise the flag of our nation because Nigeria is ours. Have a happy Democracy Day!
When we stand up for our rights, we stand up for our freedom. Freedom is what we need and what we all crave. On this Democracy Day, do not forget to celebrate freedom.
The most important part of a democratic country is to have fundamental human rights, liberty and freedom. On this day, let's celebrate the fact that we have achieved them and are now striving for so much more. Happy Democracy Day!
May 29th is so important to us Nigerians. On this day many years ago, we reclaimed our civil liberties, and our country has earned its democracy back. So today, let's be thankful for our freedom and celebrate Democracy Day together!
Those were some of the great messages you can send to your friends, family or even coworkers. Celebrate this day together and never forget what it means to the future of our nation. Happy Democracy Day!
READ ALSO: The 20 greatest Joyce Meyer's quotes for your inspiration
Source: Legit.ng