- Liverpool are back inn England but quietly after losing the final of the UCL clash in Kiev
- The Premier League campaigners were condemned to a 3-1 defeat by Los Blancos
- Bale and Benzema scored for the Spanish team while Mane's goal for Liverpool wasn't enough
Disappointed Liverpool returned to England quietly after their 3-1 defeat to Real Madrid in the Champions League final clash on Saturday, May 26, in Kiev.
The Premier League outfit's plan to clinch their sixth UEFA elite championship title crumbled on the night after losing their star striker, Mohamed Salah to an arm injury in the first half.
Both teams endured a goalless draw in the first stanza, but a brace from Gareth Bale and one from Karim Benzema ensured the Spanish League giants maintain their dominance in the European football tournament.
However, after failing to stop Los Blancos in their quest to rule Europe a record third straight time, Jurgen Klopp's men flew back to base on Sunday morning.
READ ALSO: Real Madrid star Ramos sends quick recovery message to injured Mohamed Salah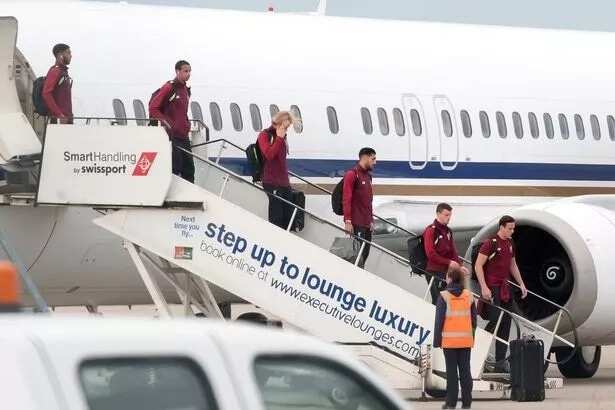 Also in the the Reds squad that landed at the John Lennon Airport this morning was the Egyptian international as he now faces a battle to be fit for the World Cup.
While reacting to Salah's injury, the German born tactician said: "I think it's either the collar bone or the shoulder itself.
Klopp admitted that his removal from the game had a big toll on the team, adding that the injury was dangerous on the player.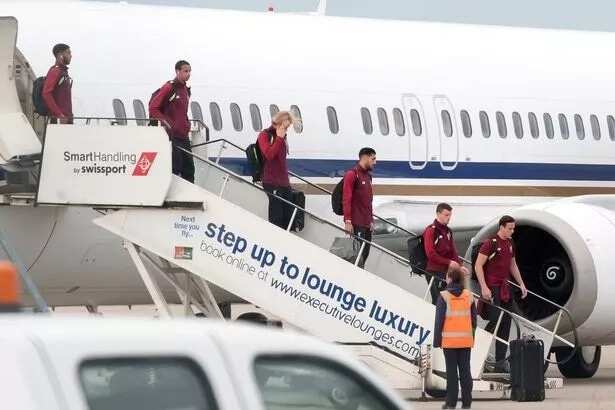 "So it doesn't look good. Of course it was a big moment in the game. I know if you say something like that after the game it sounds like you're a bad loser but I thought it was a hash challenge.
"It was like wrestling. He fell on his shoulder and it's a really serious injury. The shock of the boys was obvious and we dropped a little bit."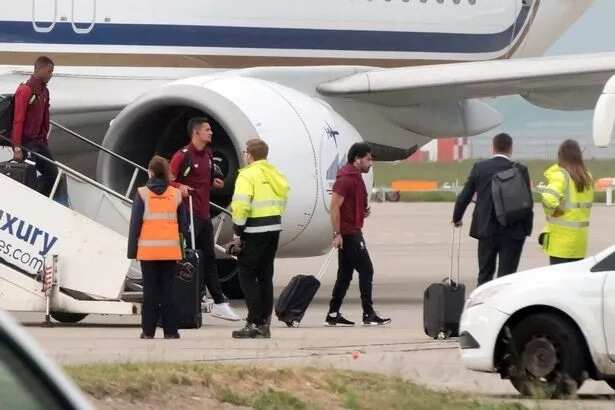 lopp added: "The difference is that you need to have a little bit of luck in a final, but we had bad luck. In life you have to accept that, and we'll carry on.
"We can only see all the situations and think, 'wow how has that happened tonight?' Whatever I say tonight, the result will not change."
Salah was taken off the game in the 31st minute after being dragged down by Sergio Ramos during a challenge for the ball.
The former Chelsea and Roma forward netted a total of 44 goals last season – 11 of them from the Champions League before being forced out of the game yesterday night.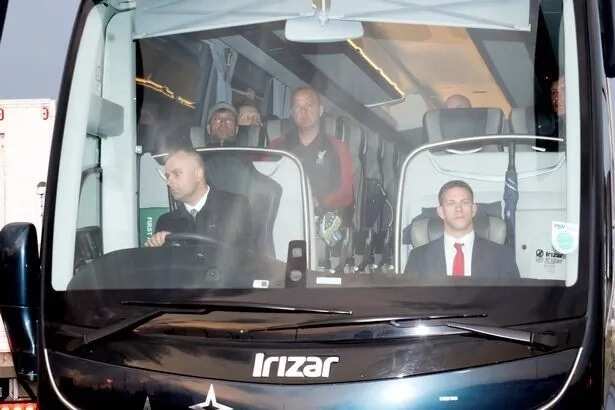 He also won several awards, ranging from the PFA Awards, Premier League highest goals scorer award and several others for an impressive season for the Anfield outfit.
Legit.ng earlier reported that Liverpool were beaten 3-1 in the UEFA Champions League final to deny them their sixth title.
Two goals from Gareth Bale and one from Karim Benzema were enough to secure the Galacticos their 13th UCl title.
While Sadio Mane's goal was a mere consolation, as it couldn't save them from losing the final clash of the league UEFA competition's season.
Source: Legit.ng