So many of us love to follow Nollywood news and gossips. It is easy to do through social networks (luckily, most Nollywood actresses and actors have profiles). Would you like to see Genevieve Nnaji and daughter latest pics? With over 3.8 million follows on her Instagram account, Genevieve is extremely popular across Nigeria and all over Africa and abroad. So learning more about her private life and especially daughter is the subject of a big interest for many Nigerians.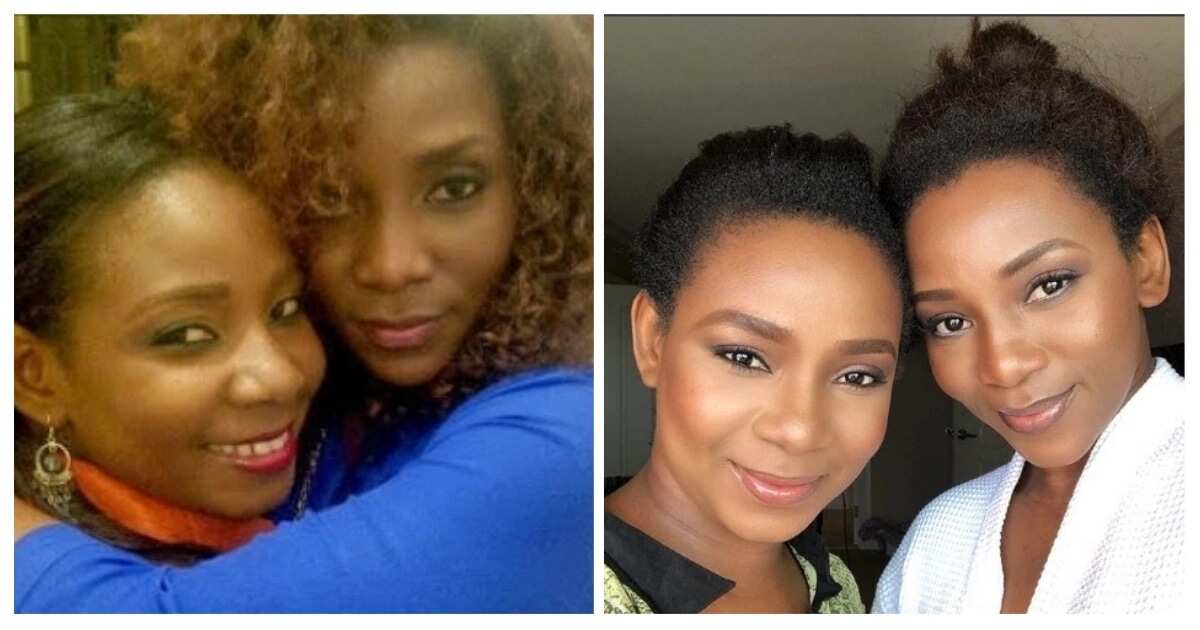 Genevieve Nnaji daughter
It is always curious to learn all the details about celebrity's life. Genevieve Nnaji is a Nigerian celebrity. She is well known in Nollywood (she has starred in over 80 movies including The Journey, Most Wanted, 30 Days/Keep My Will, Tango With Name, Half of a Yellow Sun to mention a few), so her life is closely followed by millions of fans from and outside the country.
Ask yourself, how much do you know about Genevieve Nnaji and daughter? What is her daughter's age? What is her child's name?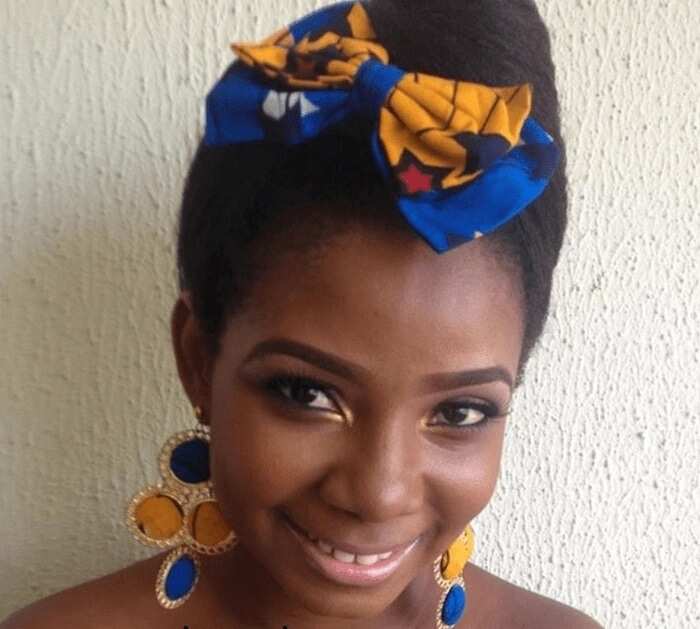 By the way, someone has gossiped that Genevieve's younger sister Ebuka is actually her daughter, so the whole web has now tons of pictures of the celebrity's sister thinking she is really her child. But all these confusions occur because sister's and daughter's names are so much alike and Genevieve and her sister look like twins.
Judge for yourself!
Genevieve with her sister and brother:
With all the rumours and gossips going around, do you think this is her daughter or sister?
Two sisters are like twins:
Many famous people try to hide their personal life and children from paparazzi and fans, even though some information is impossible to keep a secret forever. With active social life, the popularity of internet and TVs, it is still not easy to find Genevieve Nnaji and daughter latest pics and some curious details from their lives.
Well, Genevieve has succeeded in hiding her child from social media and news.
We've heard that Genevieve Nnaji daughter name is Theodora Chimebuka Nnaji. Theodora's famous mom is doing everything to protect her child from the public, so you cannot find all the details about her on the web. However, we can learn more about Chimebuka and her husband thanks to her page on Facebook. Unfortunately, the latest update of the photos on this page was more than half a year ago.
One more interesting detail, that can cause many confusions on social media is the fact that you will hardly find photos of Genevieve Nnaji on Teodora's Facebook page or Instagram. And there are not so many photos of the mother and daughter together.
Still, we do know some information and are happy to share it with you along with photos of these two gorgeous and famous women in Nigeria.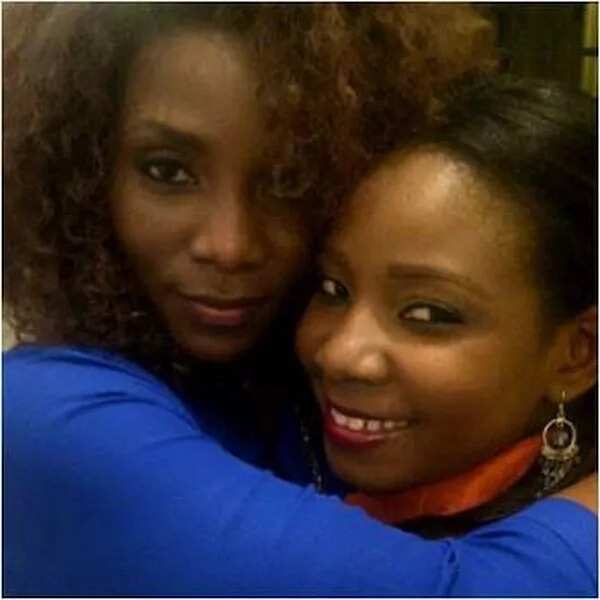 READ ALSO: What is Genevieve Nnaji's net worth?
Chimebuka Nnaji
What is Genevieve Nnaji daughter age? It is believed she is in her 20's because in different interviews Genevieve mentioned that she gave birth to her child when she was 16-17 years old.
We know when this famous Nollywood actress celebrates her birthday, it is May 3rd. We also know that she was born in 1979, thus we can guess that Theodora Chimebuka Nnaji is 22-24 years old now.
We have also found the Instagram and Facebook pages of Theodora's business project called NAJ Makeup Artistry. You can look it up here: https://www.instagram.com/najmakeupartistry/ (having over 14,000 followers is a cool start for any new company). Theodora's short name is Dora so you can see her as Dora Nnaji on the social networks.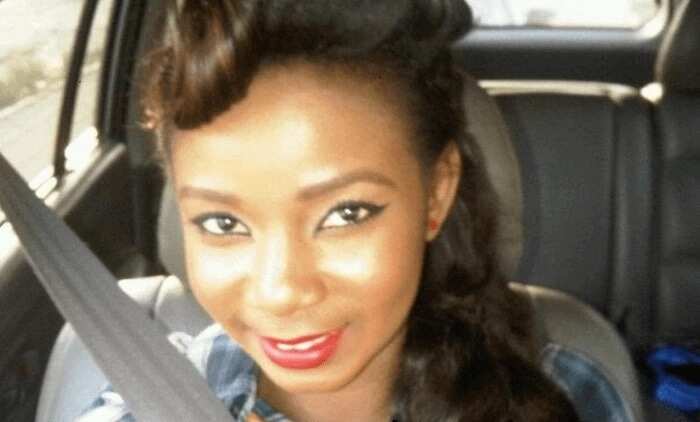 Genevieve daughter created her own firm and offers makeup artistry services to all interested Nigerians who live and work in or near Lagos (NAJ Makeup Artistry is located in Yaba (Herbert Macaulay). Based on the first post on the company's Facebook page https://www.facebook.com/NajMakeupArtistry/, the firm exists since 2013.
Dora is happily married to Osi Chigozie Ihediwa: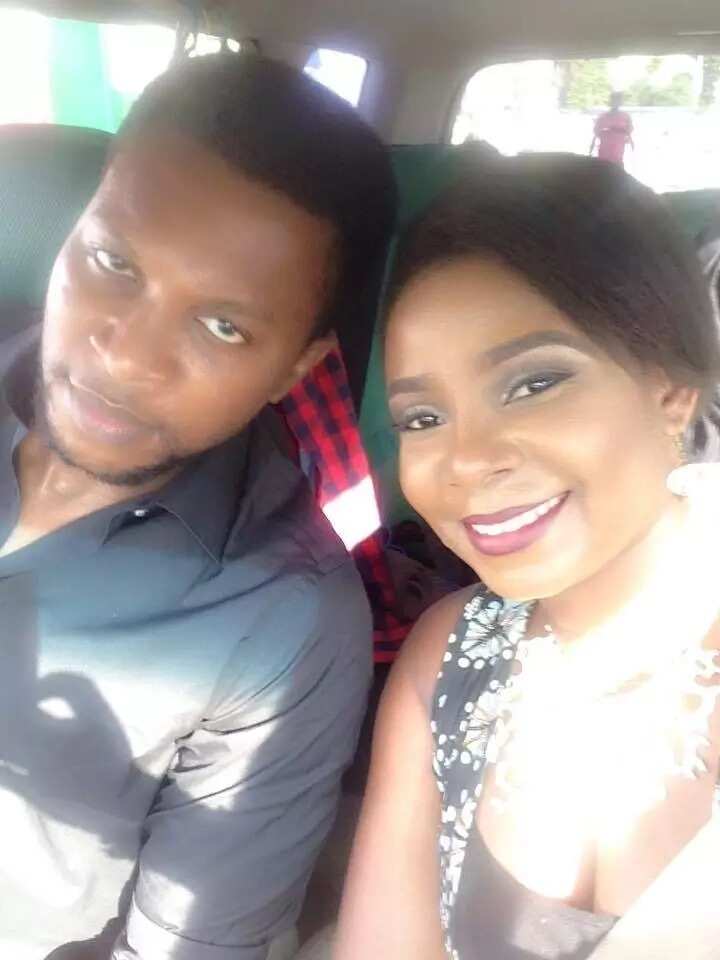 Sometimes Genevieve and Dora get spotted together when they attend the same events and celebrations. While there are not many pictures of them on the web, we have managed to find some of the latest pics of Genevieve Nnaji and daughter to show you.
Many people notice the mom and daughter look alike, and how her daughter's and sister's names are similar and Gene's comments about 'sister' which also confuses public and fans.
Do you also think Chimebuka Nnaji is the real copy of Genevieve Nnaji?
READ ALSO: Genevieve Nnaji biography
Source: Legit.ng