- Actor Ibrahim Chatta has categorically denied that he is a wife beater
- He made this known in a recent interview
- The well regarded actor also denied getting married three times. He said he has been married just twice
Actor Ibrahim Chatta has denied several reports that he is a wife beater. Speaking in a recent interview, he challenged anyone with evidence to the contrary to come forward.
He also revealed that he has been married just two times as against three like it is often believed and since his ex-wife is the daughter of a senator, beating her means he will have been locked up.
"I am aware that if one should search for my name on the internet, most reports that would pop up would be that I am a wife beater but all those things are false. I have just one question to ask the media and public; if truly I am a wife beater, how come there is no proof or evidence to support that fact?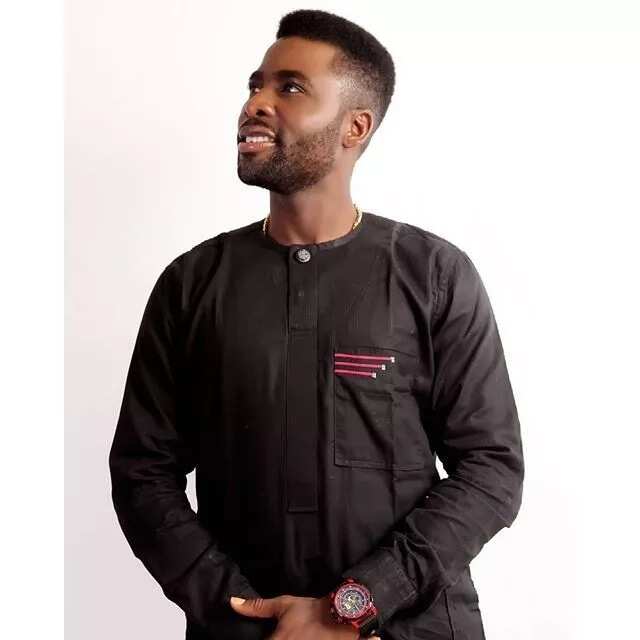 READ ALSO: Precious, wife of former minister of aviation Femi Fani-Kayode delivers triplets
We are in the age of social media and if truly I am a wife beater, one of my alleged victims ought to have taken to their social media page to post a picture of bruises or a black eye but there is nothing like that. Does it mean that of all the women I had dated and allegedly beaten up, none of them has proof or a scar to show that those stories are true?
I live in a four bedroomed apartment with two sitting rooms. I have dependants because I like people around me. She knew this about me before we got married and when the rumour mongers realised that their initial rumour did not hold water, they said that I beat her the same way I beat my baby mama. My question has always been this; how rich can I be to beat the daughter of a politician, a senator and I would not have been locked up? Anyone that claims that I am a wife beater should present proof other than mere hearsay," he told Punch.
He further added that the nature of his job makes it easy for women to flock around him. Perhaps that is why he has been married more than once.
"I have only had two marriages. The first was with Salamat and the other I have is with my present wife. I also had a baby with a lady earlier in life. I wish her well most especially because she bore my first child. We maintain a cordial relationship and we are still friends till date. I am not a womaniser or serial lover. The nature of this profession makes it easy for women to flock around us. It has always been like this for us."
PAY ATTENTION: Install our latest app for Android and read the best news about Nigeria
STREET GIST: Your partner plans to breakup with you in two weeks, what do you do? On Legit.ng TV.
Source: Legit.ng