You could say Grace Atinuke Oyelude who was the first Miss Nigeria was born lucky. The woman who was crowned in 1957 when she was 26 years old achieved all her dreams after she became Miss Nigeria.
Her win as Miss Nigeria was truly a blessing for a small town girl from Kogi state. She was born in Kano state to James Adeleye Olude and Marthan Dantu on November 16, 1931.
Due to the fact that she was the first to be crowned as Miss Nigeria, Oyelude barely attended any functions that beauty pageant winners attend today. She had used the opportunity to pursue her own dreams.
At the time she was crowned in 1957, beauty pageant was not what it is today. Contestants were only asked to send a photo to Daily Times and finalists were asked to walk around for the judges as a band played music.
READ ALSO: How Agbani Darego became the first African to win the Miss World crown
In an interview with Daily Trust, Oyelude had revealed that she wasn't aware that her late brother William Oyelude had sent her picture to Daily Times for the contest. He only revealed that he had after she was picked as one of the finalist.
She said: "My younger brother who is late now William Oyelude came and said, 'Sis, I have something to show you, but you have to give me six pence'. He said he would not show me the magazine until he got his six pence first. I gave him the six pence and he showed me my picture in the Daily Times. It was a Sunday Times then. And I asked, "how did it get there?" He said he sent my picture and all they required in those days was to send your picture and tell them why you want to be a Miss Nigeria and he did it."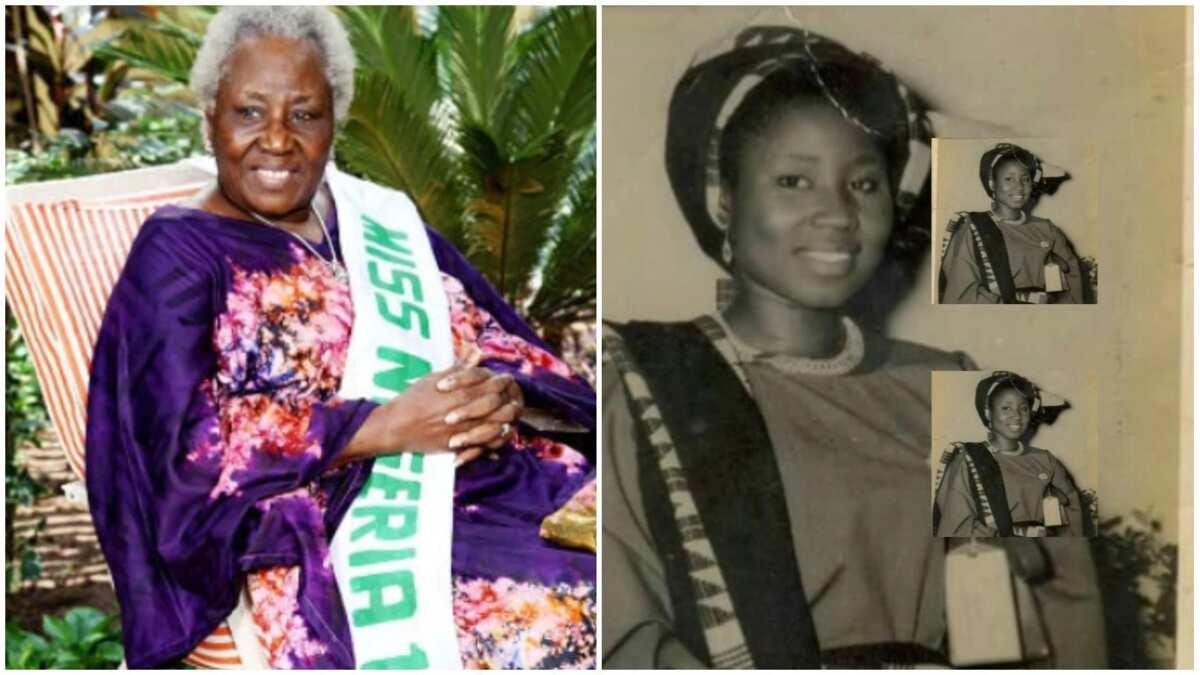 Oyelude had been told to fly to Lagos from Kano for the final stage of the contest. The 26-year-old who had never been on an airplane was excited to fly for the first time.
She participated in the final stage with over 200 girls at the Lagos Island Club. They were asked to walk around three times for the judges.
After the contest, Oyelude who had represented Kano was announced as the first ever Miss Nigeria and she was awarded 200 pounds, a new wardrobe and two weeks trip to the United Kingdom.
PAY ATTENTION: Get the Latest Nigerian News on Legit.ng News
As a young lady then, Oyelude's only ambition was to become a nurse and she used the opportunity to achieve her dreams. When she arrived in UK, the 26-year-old decided to pursue her career.
Oyelude said: "I seized that opportunity. Before then I had applied for Northern Nigeria scholarship to go abroad to study nursing and it didn't come before Miss Nigeria contest. So, when I got to England, I was given one day off to do whatever I wanted to do. I went to the school I had applied for and got my admission and everything in one day."
She was given an admission at the School of Nursing in Ashford, United Kingdom in a day.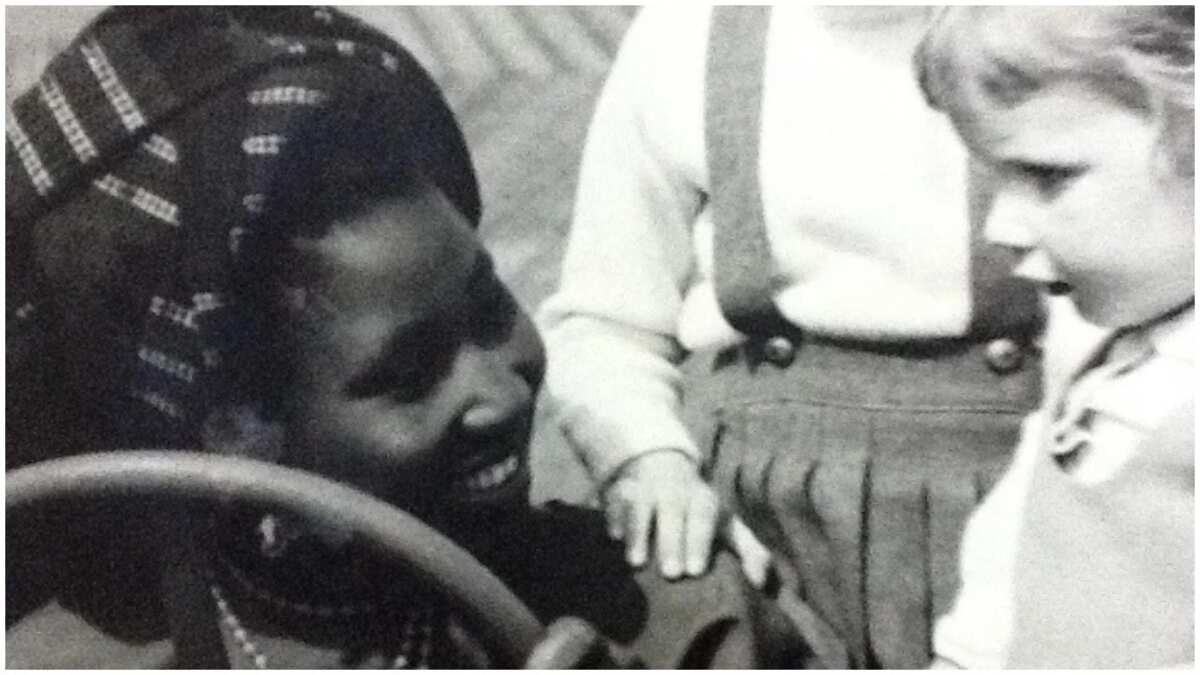 With this opportunity she became a state registered nurse in 1961. In 1962, she moved on to become a state registered midwife. She also obtained a diploma in nursing and hospital administration at the Royal Colleged of Nursing, England in 1971.
Her career took off after she completed her education. she worked in several hospitals, including the Paddington General Hospital in the United Kingdom. Oyelude returned to Nigeria and worked in Kaduna General Hospital.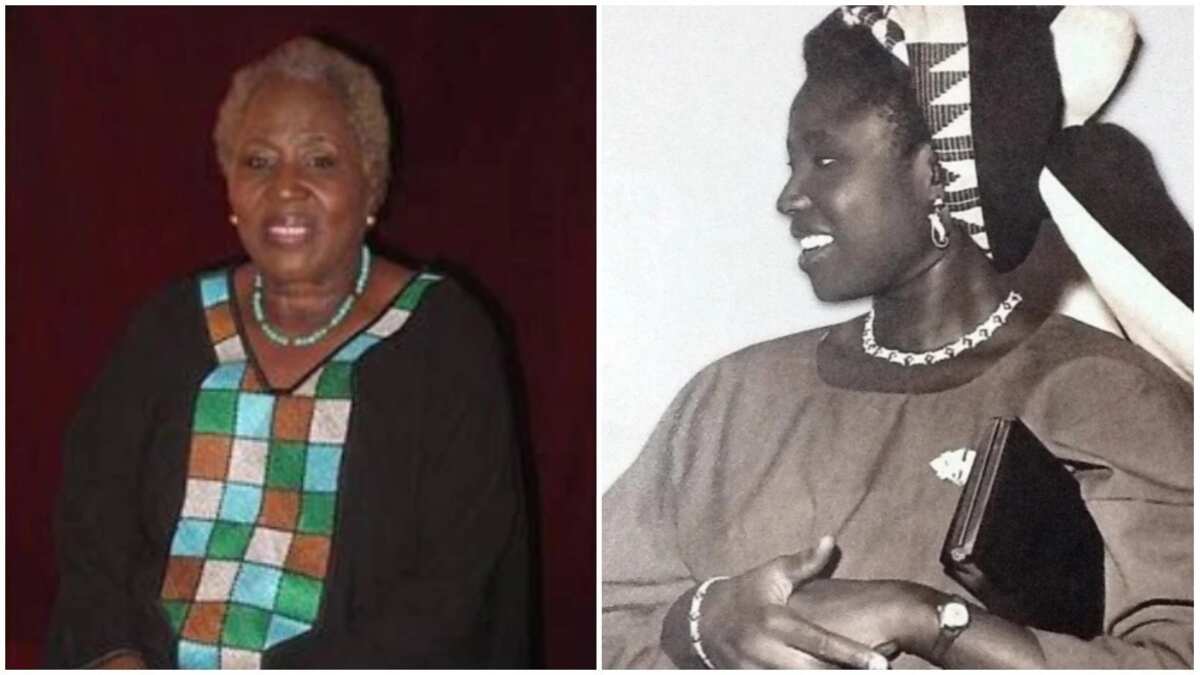 PAY ATTENTION: Get the hottest gist on Naija Uncensored Facebook Group
During the Civil-War in 1967, she worked in Markurdi General Hospital and also led a team that prepared hospitals to treat casualties of war.
The woman who is now 86 years old holds the chieftaincy titles of Iyaolu of Isaluland and Iyalode of Okunland.
Top 4 Most Influential Nigerians in the World: Nigerians in Top Positions on Legit.ng TV
Source: Legit.ng