- Social media detectives have managed to track down one of the five men alleged to be responsible for the Boksburg heist
- The Facebook page of Thato Gaopatwe shows he lived a life he could not afford
- Although many poked him for flaunting a lifestyle he should not have, others felt bad for him
One of the men arrested for the Boksburg heist on Thursday, May 18, has felt the full wrath of Facebook detectives.
It did not take long for Facebook users to find the profile of Thato Gaopatwe, who is allegedly part of the group that bombed and robbed a cash-in-transit vehicle last week.
"Great things come to those who work hard", read the words on Gaopatwe's Facebook profile, which has since vanished from the social media platform.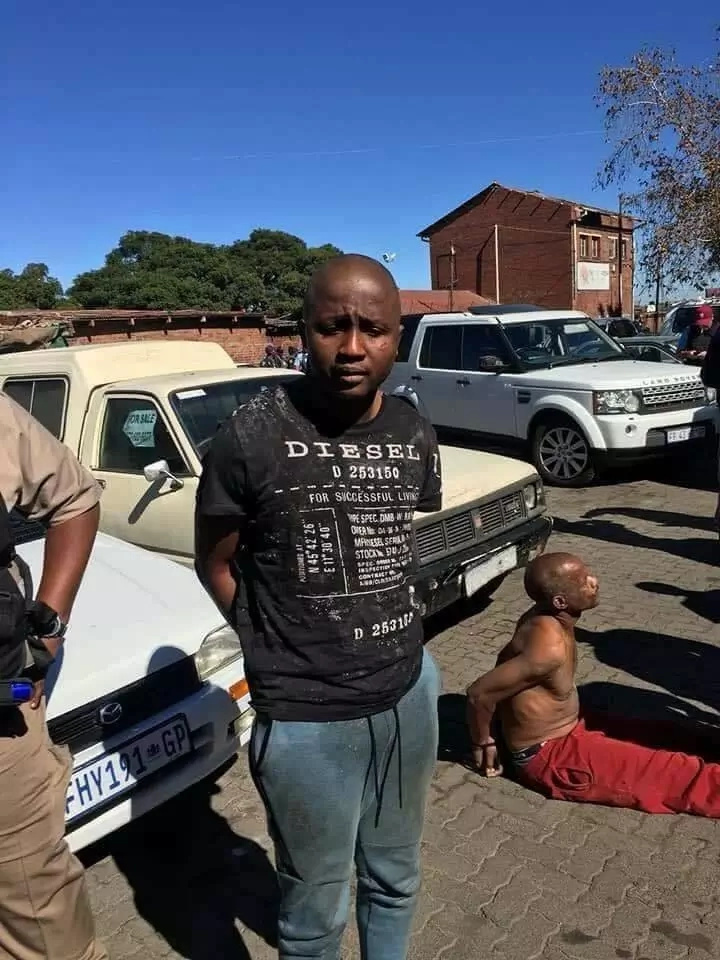 READ ALSO: Tanzanian lady claims she fasted until her husband resurrected 2 months after dying
His Facebook account also listed his resume, which includes he studied 'money laundering' at the 'Skool of Hard Knoxs'' as well as 'Skill' Speed' Endurance' Saving Money and Your Mom' at Howard Community College.
After finding him on Tuesday, May 22, social media users pointed out how his Facebook page showed him living a lifestyle he would not have been able to afford on the salary he received.
The photos he posted on his profile saw him having spa days, driving expensive luxury cars and shopping for name brand clothing.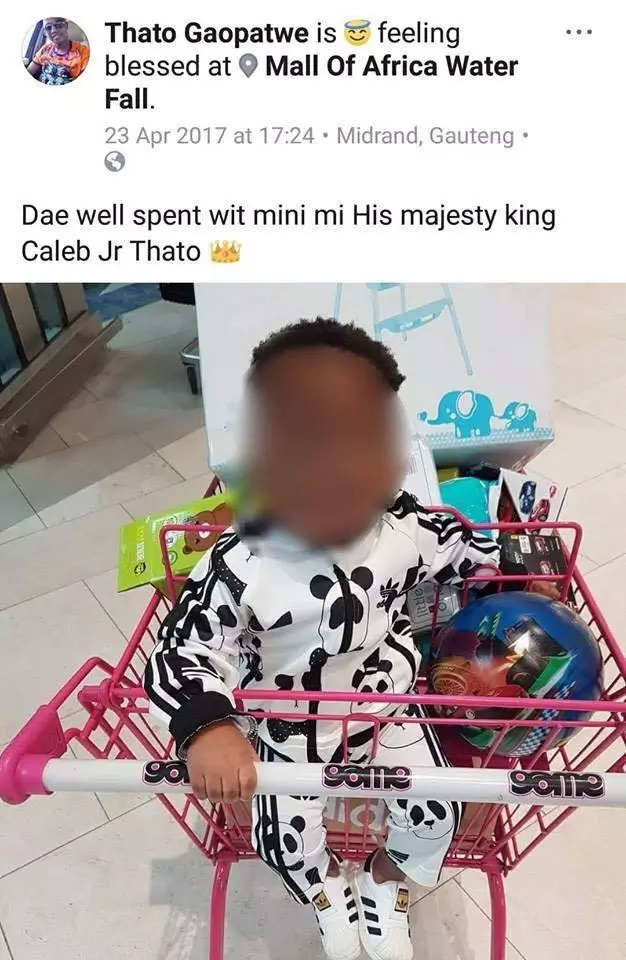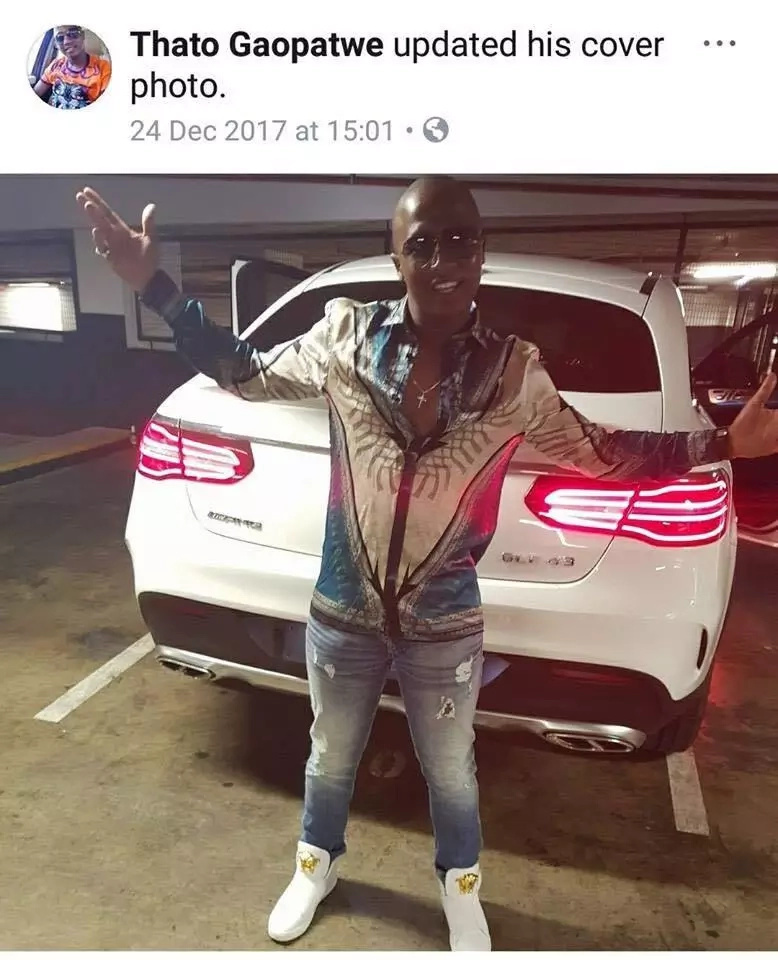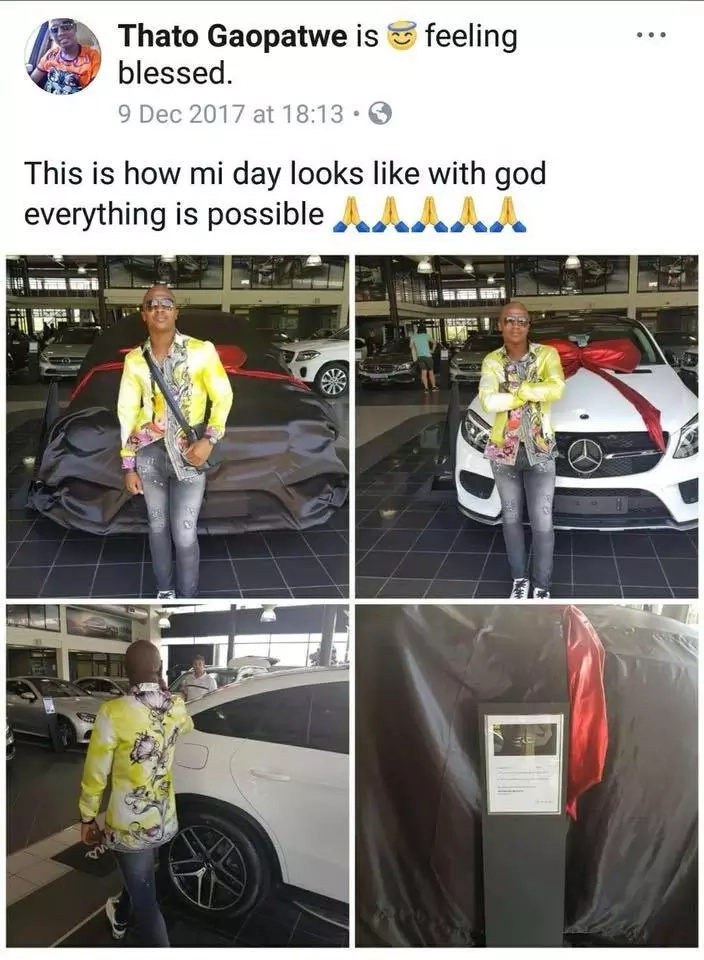 The majority of South Africans made fun of him for showing off his luxury lifestyle because he doesn't earn that much but some social media users took pity on him.
A Facebook user, Sabelo Ublangwe, commented on one of his photos saying: "Shame he became greedy and stupid and that was his downfall. One or two heists should be enough to help you start a proper business so that you don't depend on heists to survive. Aw madoda but at least he had tasted real life."
TimesLIVE reported Gaopantwe appeared in the Boksburg Magistrates Court on Monday, May 21, along with Paul Sibanda' 48' Sibusiso Khumalo' 34' Collen Habede' 42' and Thabo Molefe' 32.
The group were allegedly responsible for the heist on two cash-in-transit vehicles last week with AK-47s. Video footage taken from scared bystanders showed the group shooting at security guards and bombing the two trucks to get access to the money.
Watch video below:
PAY ATTENTION: Get hottest gist on Naija Uncensored Facebook Group
It was earlier reported that the Ekurhuleni Metro Police Department (EMPD) uncovered an estimated R1.5 million in the informal settlement, Tsakane.
It is believed the money is connected to the Boksburg heist, however it has not yet been confirmed.
EMPD searched a house in the township just after midnight after a reliable source tipped them off. They found a large sum of money buried in the home of an elderly couple, who claimed they were keeping it for a SBV security guard.
Emanuella and Mark Angel: Uncle, What If You Found 25 Million Naira? - Street Gist | Legit.ng TV - on Legit.ng TV.