- Popular actor Jet Li is said to be suffering from a little known illness called Hyperthyroidism
- A recent photo of him appears to confirm this
- However, his manager has denied that this is the case. He insists the actor is fine
It appears all is not well with popular martial arts actor Jet Li as a recent photo reportedly showing him looking very sick has emerged.
In the photo, Jet Li looks like a shadow of himself. He looks sick, frail and way older than his age of 55 years-old. The Chinese film actor, film producer, martial artist, and retired Wushu champion looks way different.
However, several reports say the well-loved actor is suffering from an ailment known as Hyperthyroidism. It is said that he has been battling the illness for a while even though he has revealed he is taking med*cation to stop the disease.
READ ALSO: Nina opens up on relationship with BBNaija winner Miracle
Hyperthyroidism is the condition that occurs due to excessive production of thyroid hormone by the thyroid gland. Signs and symptoms vary between people and may include irritability, muscle weakness, sleeping problems, a fast heartbeat, heat intolerance, diarrhea, enlargement of the thyroid, and weight loss, according to Wikipedia.
See the photo below: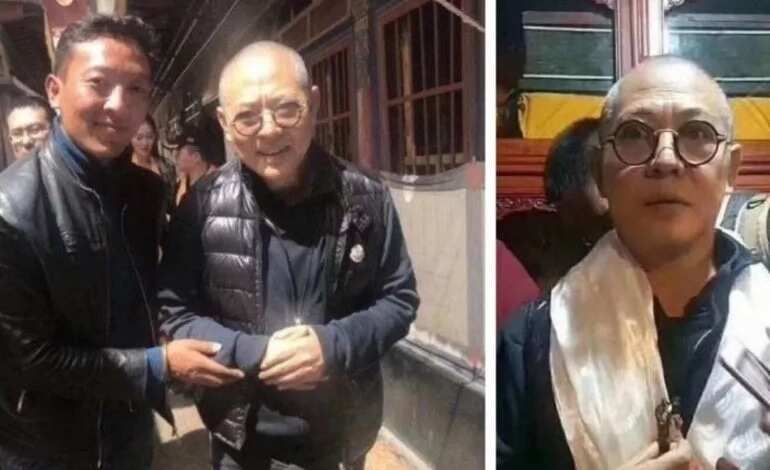 Meanwhile, it is unclear if the photo is true or not. According to USA Today, Steven Chasman, Li's manager said the actor is completely fine.
"We appreciate everyone's concern. But Jet is completely fine. There's nothing wrong with him. There's no life-threatening illness. He's in great shape," Chasman said.
He also pointed out that one photo cannot really provide the big picture of Li's condition. "It's one picture and people are making these interpretations from it. If you took a picture of me at the wrong angle and wrong time of the day, I could look frail as well."
The illness is not stopping Jet Li from starring in films. He is set to be preparing to star in Disney's upcoming live-action version of Mulan.
PAY ATTENTION: Install our latest app for Android and read the best news about Nigeria
Omoni Oboli Interview: About the Nigerian Movie Industry | Star Chat on Legit.ng TV.