Former South African President Jacob Zuma's son, Edward, on Tuesday, May 22, agreed to pay $5,000 while he also apologised for an insulting letter.
In 2017, Edward wrote an open letter in which he labeled the then finance minister, Pravin Gordhan; and tourism minister, Derek Hanekom, two critics of Zuma, as "sellouts'', the News Agency of Nigeria (NAN) reports.
On Tuesday, May 22, Edward reached an agreement at Durban Equality Court to pay $5,000 and to also apologise for what was deemed a "hate speech."
READ ALSO: Breaking: Obasanjo challenges Buhari, says I'm ready for probe
Legit.ng gathered that the fine would be given to two needy schools in Durban.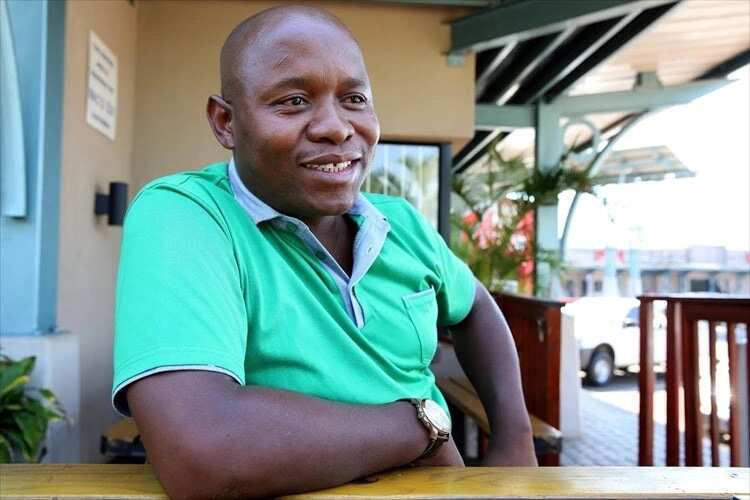 According to the court settlement, Edward is required to write an unconditional apology directed to all South Africans in the next seven days.
The South African Human Rights Commission laid the complaint after Edward wrote the scathing letter decrying the two ministers.
In the letter, Edward called Derek Hanekom "a white, white monopoly capitalist offspring who is no better than a vile dog trained to maul a black skin.''
Zuma also stated in his letter that Gordhan, of Indian origin, wanted locals to be always poor and eat left-overs from the Indians.
PAY ATTENTION: Read the news on Nigeria's #1 news app
Legit.ng previously reported that ex-President Zuma, appeared in court Friday, April 6 to face corruption charges related to a 1990s arms deal.
The charges which dogged Zuma's presidency were reinstated in 2016.
Zuma he is facing 16 counts of corruption, racketeering, fraud and money laundering at the high court in Durban.
Zuma was deputy president at the time of the decades-old arms deal. He is accused of accepting bribes from French arms firm Thales via his financial adviser at the time.
The adviser, Schabir Shaikh, was found guilty of trying to solicit the bribes and was jailed in 2005.
Who is Nigeria's greatest president ever? - on Legit.ng TV: