It is going round on social media that the Redeemed Christian Church of God (RCCG) is asking its members to submit a vital test result before walking down the aisle.
According to the letter, the church now has the support of the general overseer, Pastor E.A Adeboye, to examine the genitals of intending couples as part of their pre-marital medical test for intending couples.
A memo was on Thursday, May 10, sent out to other church branches so they can pass across the message to their members.
READ ALSO: Royal couple: Duke and Duchess of Sussex finally release their official wedding photos
The letter reads: "The Mission Authority has observed the recurrence of cases of marital crisis resulting from falsehood, especially in the case of undeclared or unconfessed reproductive/genital status. We have the directive of the general overseer to instruct all the mission's outpost that forthwith, pre-marital medical examinations for intending couples also include genital test. Further, Provinces are requested to register with particular (trusted) Government Approved Hospital for the various pre-marital medical examination for intending couples."
See the memo below: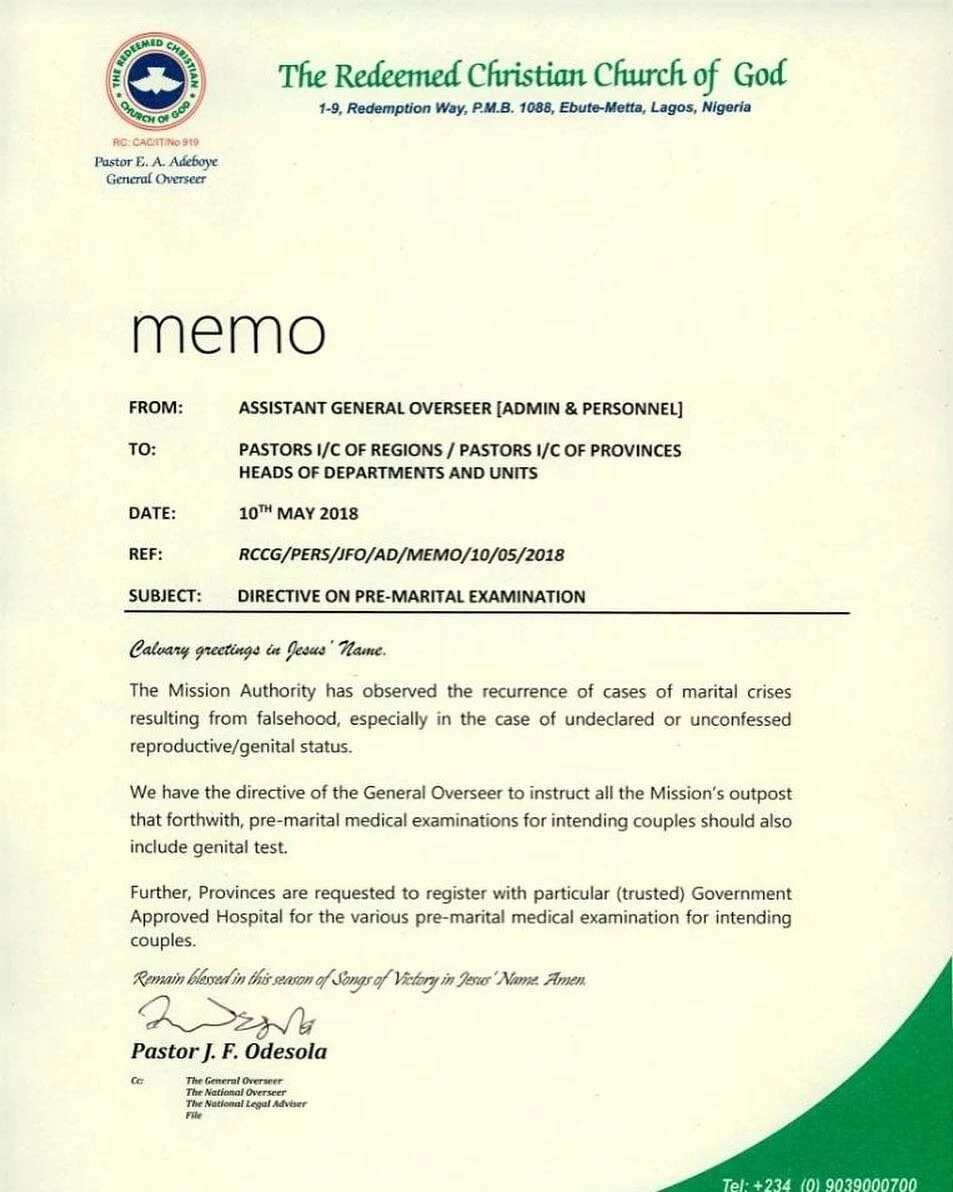 PAY ATTENTION: Get relationship advice on Naija Uncensored Facebook Group
Nice one!
Why do Single ladies prefer to date married men? (Nigerian Street Interview) | Legit.ng TV - on Legit.ng TV.