The news about Offset car accident has gone viral on the Internet. His bride, Cardi B has shared the details of the occurrence with the public. Keep reading to find out more.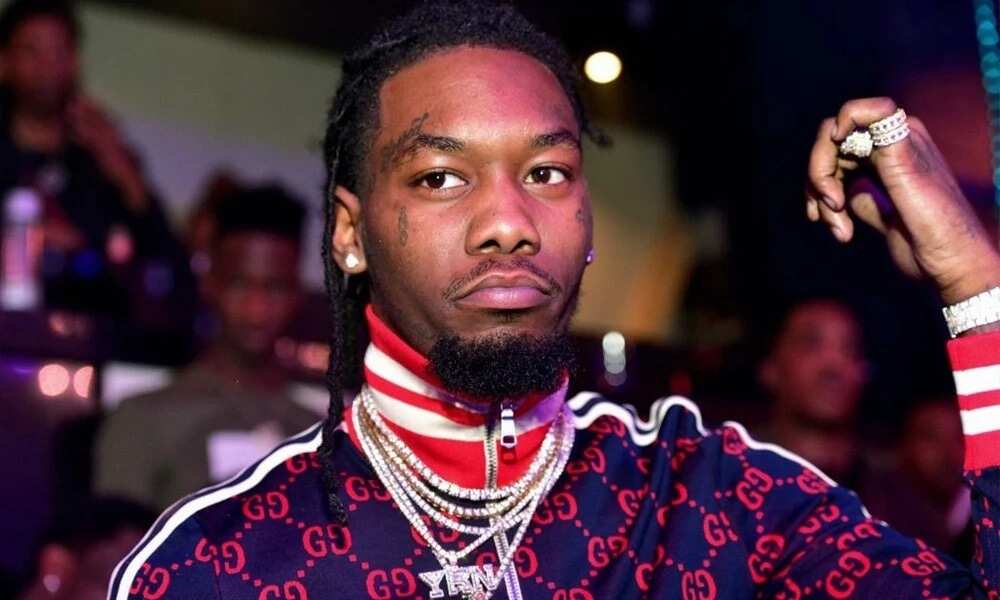 How Offset car crash happened?
Offset's fiancée, Cardi B made the situation clearer to the media. According to her words, a crackhead standing in the middle of the road provoked the car crash. The guy tried to get hit by the car. This is what made Offset change the direction abruptly. He ran into a tree.
READ ALSO: Man City striker Aguero car crash details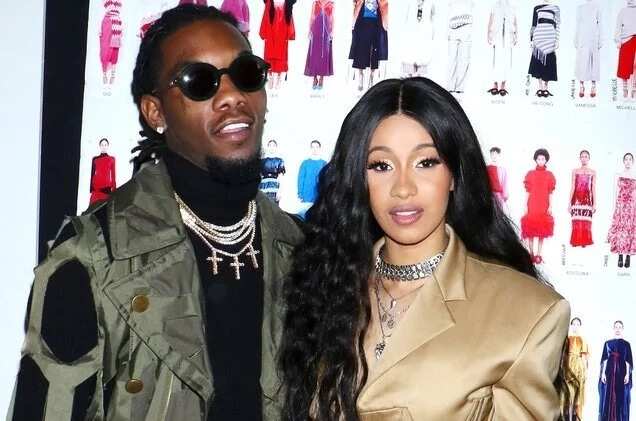 The man who wanted to kill himself had been given a second chance to live. Offset car crash nearly cost him life, but God saved both of them. The rapper was immediately taken to the hospital. It happened on May, 16 in Atlanta.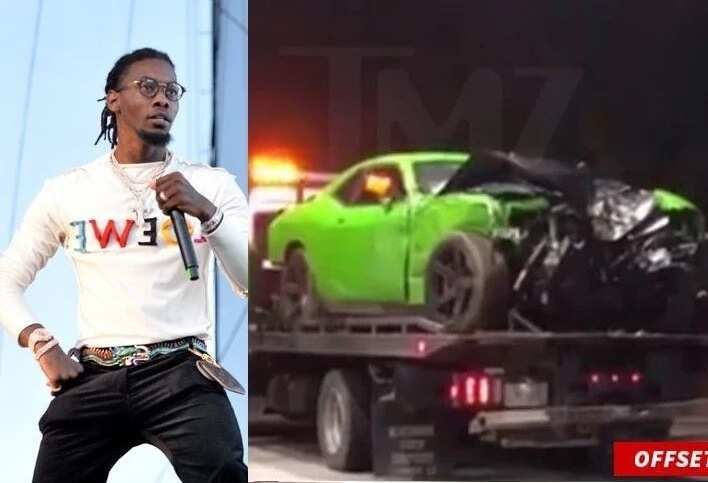 What is Offset saying now?
Cardi B, who is expecting a baby with Offset, immediately went to the hospital. She was by his side while he was being treated for minor injuries. Offset made a post about his smashed Dodge Challenger. Prior to Offset, the rapper Migos revealed the photos of the car accident. Offset-Migos pictures quickly spread across the Internet.
On May 20, the rapper officially confirmed that he was in a car crash. He keeps thanking God for letting him stay alive. This is what he wrote under the photo: "That is why I thank God Every day I could have been dead from this accident thank you all for you prayers all I can say is (G O D I S R E A L G E T W I T H H I M ) H E S A V E S L I V E S. "
From our side, we wish the rapper Offset the quickest recovery and strenght to Cardi B who is expecting a baby and must think about the unborn child as well.
READ ALSO: Cardi B and Offset engagement
Source: Legit.ng