There are certain traditions Prince Harry and Meghan Markel must follow ahead of their royal wedding. He are 8 traditions they must follow:
1. Carrying a sprig of myrtle
Before Queen Victoria wedded Prince Albert in 1840, her grandmother-in-law gave her a bouquet. The queen later plucked a sprig of myrtle from the bunch and planted it in her garden.
Reader's digest reports that her oldest daughter took myrtle from the garden for her own wedding bouquet, and every royal bride since has followed suit.
READ ALSO: APC crisis deepens as Dogara, 9 others drag Oyegun to court over congresses
2. Placing the bouquet on the grave of the Unknown Warrior
The grave of the Unknown Warrior is the only area in Westminster Abbey where no one is allowed to walk. Queen Elizabeth The Queen mother's brother Fergus was killed in combat during World War I, so she laid her bridal bouquet on the tomb in his honor.
Even if they don't wed in Westminster Abbey (Harry and Markle will be in St. George's Chapel), tradition dictates royal brides send their flowers to the church later. Learn about the wedding etiquette rules every royal needs to follow.
3. Using Welsh gold rings
For the 1923 wedding of future King George VI and Elizabeth Bowes-Lyon, a nugget of Welsh gold was sent to them for their wedding bands. Leftovers from that donation were used for the rings of Queen Elizabeth II, Princess Margaret, Princess Anne, and Princess Diana.
It's believed there isn't enough left for Harry and Markle, but William and Kate used Welsh gold in their wedding bands, so another nugget sent to Queen Elizabeth II in 1981 could be used for the new rings.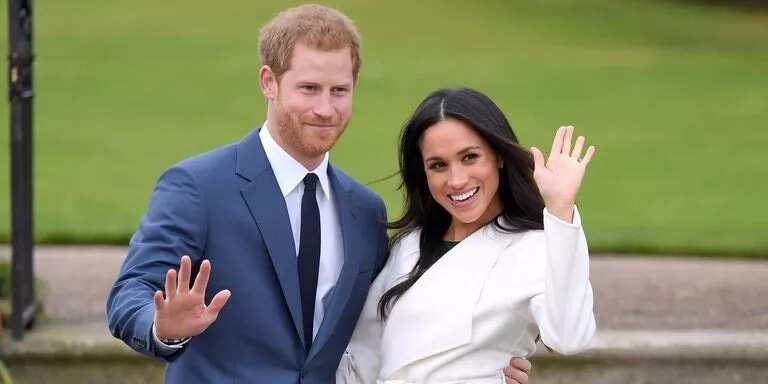 4. Not having a best man
In royal weddings, grooms pick a "supporter" rather than a best man. Prince William broke protocol by picking Harry as his best man for his wedding, but Harry won't do the same if he wants to stick with tradition. Learn more about how Prince Harry might break royal rules at his wedding.
5. Riding in a carriage
Rain or shine, the bride and groom ride away in a horse-drawn carriage in traditional royal weddings. Queen Elizabeth II and Princess Diana both arrived in covered coaches, while Prince William's wedding day weather was good enough for him and Kate to leave in the open-topped 1902 State Landau. Reports have already emerged that the future newlyweds' carriage ride will travel along High Street in Windsor. Check out these rare photos of Charles and Diana's wedding.
6. Covering the costs
While tradition normally says the bride's family pays for the wedding, that doesn't hold up if her groom is royal. Markle's family can breathe a sigh of relief because Harry's will be footing the bill.
7. Wearing military clothes
As an honorary colonel of the Irish Guards, William chose to wear their bright red uniform to his ceremony. Even though Harry was an Army pilot, some suspect he'll don morning dress because he isn't actively serving. Don't miss these other 11 ways Harry and Markle's wedding will make history.
8. Taking a family photo
It's tradition for the royal bride and groom to gather the whole family for a wedding portrait. Queen Elizabeth and Prince William both took theirs in the Throne Room of Buckingham Palace, so perhaps the new royal couple might opt to do the same. Check out these other 15 facts you never knew about royal weddings.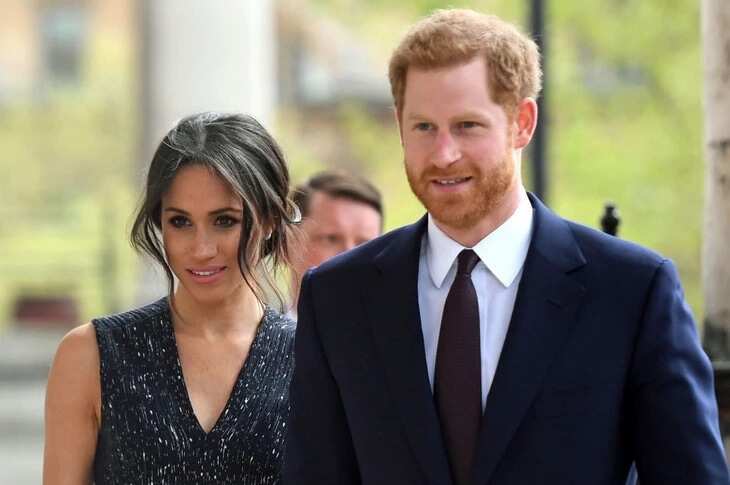 PAY ATTENTION: Read the news on Nigeria's #1 news app
Meanwhile, Legit.ng had earlier reported that eight little known facts about Meghan Markle
Should a 'homeless' man move into a house built by his wife? (Nigerian Street Interview)| - on Legit.ng TV