From the super fans that follow Meghan Markle's every waking moment to the hawk-eyed enthusiasts who go and buy every item of clothing she wears, the royal-in-waiting has no dearth of admirers.
Independent reports that the so-called "Markle effect" has been cited in innumerable think pieces which have explored everything from how Prince Harry's fiance has affected race relations to how she might shake up the royal family in the future.
READ ALSO: APC crisis deepens as Dogara, 9 others drag Oyegun to court over congresses
Legit.ng gathered that while much about Ms Markle is already known – after all the suits star was most googled actress of 2016 – there are of course things about her which are less well known.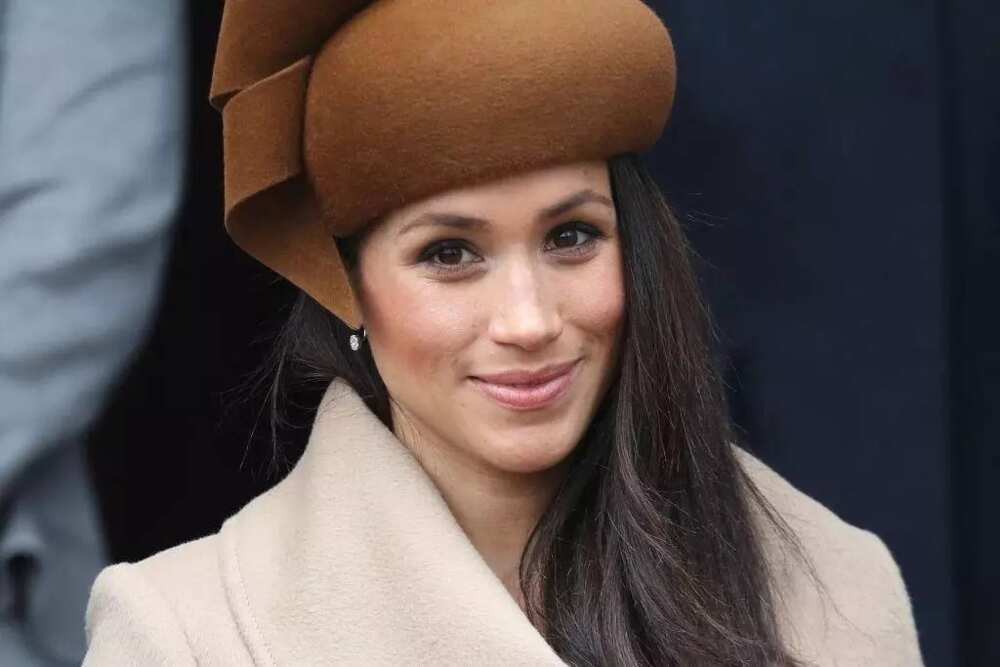 Here is a selection of details about Ms Markle, who is due to marry Prince Harry in Windsor Castle this Saturday, May 19 that you might not know.
1. Her real name is Rachel
The 36-year-old might have shot to fame for playing ambitious and determined paralegal Rachel Zane in legal drama TV series Suits but it also transpires her real name is actually Rachel.
The actor's full name is Rachel Meghan Markle. She has previously said that she strongly relates to her on-screen character.
"Rachel and I (are) very similar: ambitious, driven, and always trying to take the bull by its horns…" she told Marie Claire in 2013. "Maybe that's where I'm similar to Rachel, in that I'm harder on myself than anyone else might be."
She added: "I love the intelligence that's written into Rachel. Look, my very first audition was for 'Hot Girl #1' in some movie. It's the ultimate for me that the writers are able to go 'Sure, you can be a pretty girl, but there's so much more to her.'"
2. She is a keen reader of Noam Chomsky
The icon of the Left and guru for anti-capitalist movements worldwide, has a big fan in the new troyal.
Ms Markle urged her 2 million Instagram followers to read Who Rules the World by the renowned academic who has become a guru for anti-capitalist movements worldwide.
She said the polemic which "exposes the hypocrisy at the heart of America's policies and actions" was a "great read" last year before adding: "Highly recommend."
The views embraced by Chomsky, one of the most cited scholars in history, are at ideological loggerheads with the interests of the anachronistic elite institution that is the royal family.
The linguistics professor has, in fact, argued Ms Markle could "shake up" the British monarchy - who are obliged by constitutional convention to remain politically neutral.
3. Ms Markle is best friends with Serena Williams
The unlikely duo sparked up a friendship after meeting at a charity football match.
Ms Markle now supports her friend - who is regarded by many as the greatest female tennis player of all time - at grand slams.
4. She was a Deal or No Deal girl
Before she gained prominence for her role on Suits, Ms Markle was a "briefcase girl" on gameshow Deal or No Deal. She was forced to take the job to "make ends meet."
5. Ms Markle used to drive a "beat-up" Ford she had to climb into through the trunk
Ms Markle might be driving through Windsor with a horse and carriage, but life has not always been quite as glamorous and lavish for her.
At one point, she drove a "beat-up, hand-me-down - but awesome - Ford Explorer" from audition to audition, she told Entertainment Tonight in 2017.
She said the car "sounded like a steamboat engine" whenever she started it and her license plate was "hanging on with a bungee cord".
"And then this just epic day happened where the lock stopped opening with the key and the clicker wouldn't open the front doors," she added.
Without enough money for repairs, Ms Markle's only solution was to climb through the boot of the car to get to the driver's seat.
"So what I would start to do is literally go to these auditions, park at the back of the parking lot and I would open my trunk … and crawl into the back of my car to the front seat to drive off to my next audition," she said.
6. She is related to William Shakespeare and William Churchill
Prince Harry's bride-to-be is famous playwright Shakespeare's fifth cousin 13 times removed, according to genealogy service MyHeritage.com.
However, it is Churchill that Ms Markle is of a closer relation to.
They are said to be sixth cousins five times removed and related via Zachariah Howe, born in Essex County, Massachusetts, in 1640.
Howe was a descendant of British settlers who originated from the UK county of Essex.
7. She wrote a letter to former First Lady Hillary Clinton at the age of 11 about sexism
At the age of just 11, she wrote to the then First Lady, Hillary Clinton, to complain about a sexist TV advert.
PAY ATTENTION: Read the news on Nigeria's #1 news app
The advert, which she had glimpsed eyes on in a classroom, had the tagline: "Women all over America are fighting greasy pots and pans". After she gathered support, the reference to "women" was changed to "people."
8. Ms Markle used to be a calligrapher
She used to teach calligraphy, gift-wrapping and book-binding at the Paper Source store in Beverly Hills between 2004 and 2005. On top of this, she has also worked as a freelance calligrapher.
Meanwhile, Legit.ng had previously reported that feeding each other during a wedding reception is one of the highlights at any Nigerian wedding. The host makes sure couples go through this exercise in order to enlighten their guests.
Should a 'homeless' man move into a house built by his wife? (Nigerian Street Interview)| - on Legit.ng TV