Over the years, there have been several reports about people going missing and their families unable to find them. Some are lucky as social media helps them in locating their missing family members while others are not that lucky.
A young man, Chidi Egwuh, has taken to social media to share pictures of a missing young lady whom he identified as Mirabel. He disclosed that he found her around Darusalam Ajuwon/Akute road in Ogun state.
Not knowing how she got to the area, Egwuh in an exclusive chat with Legit.ng disclosed that he was moved to pray for Mirabel and she regained consciousness. He added that the only thing she could remember was her name and where she came from in Akwa Ibom state.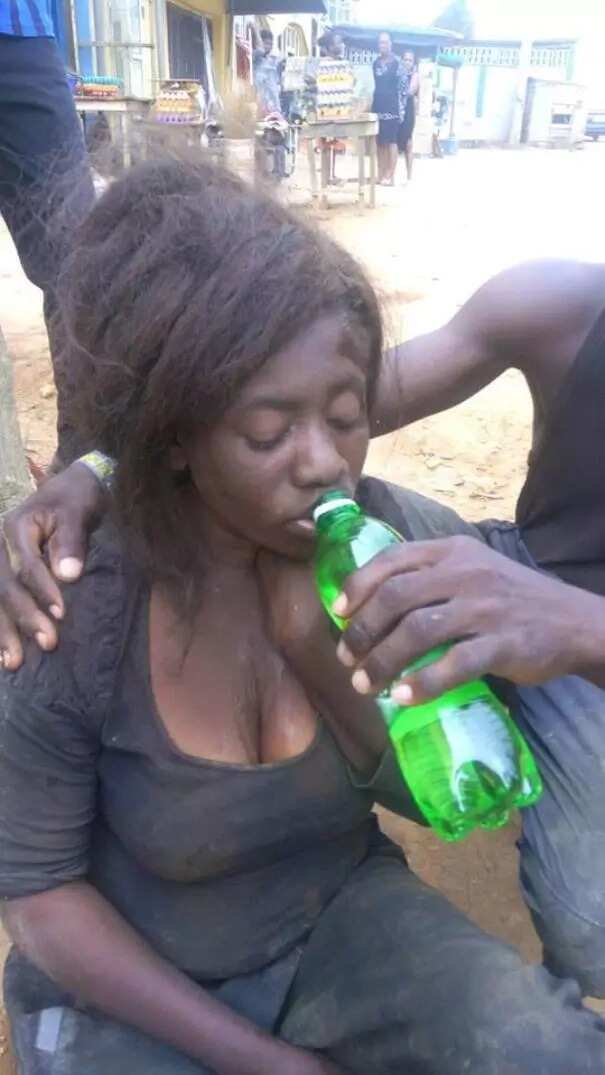 READ ALSO: Gov Fayose's sister spotted distributing posters of lady who allegedly snatched her husband in London
Egwuh on Thursday, May 10, shared his post with the caption: "Please this lady was found in Darusalem Ajuwon/Akute road, just prayed for her, she lost her memory of where she comes from, please let's keep sharing to her family locates her."
See post below:
But in his chat with Legit.ng on Friday, May 18, he disclosed that on Thursday, May 17, when he went to check on Mirabel, he was told that some women from Akwa Ibom had come to take her away with a report from the Ajuwon police division.
PAY ATTENTION: Get relationship advice on Naija Uncensored Facebook Group
Egwuh said: "Saw her by the road side and was led to pray for her. After I prayed for her, she was able to tell me her name, she said she is Mirabel. The current development when I went to check up on her on Thursday, May 17, was that some set of women came to pick her up with a police report from Ajuwon police station. They said they were from Akwa-Ibom. Although the girl mentioned to me that day she was from Ikot Epene in Akwa-Ibom state."
We hope she is safe hands!
Emanuella And Mark Angel: If All Men Disappeared, What Would You Do? - Street Gist | Legit.ng TV - on Legit.ng TV.