If your plan is to get a quality smartphone at the lowest possible cost, Nokia 1 is the practical description of the type of phone you want – It is the best low-end phone which respects your low budget without compromising quality.
Caveat: Nokia 1 does not have features of phones that cost twice as much its price. But it won't be fair to compare it with such phones in the first place, as it is simply a low-end Android smartphone; the best smartphone with the lowest price available.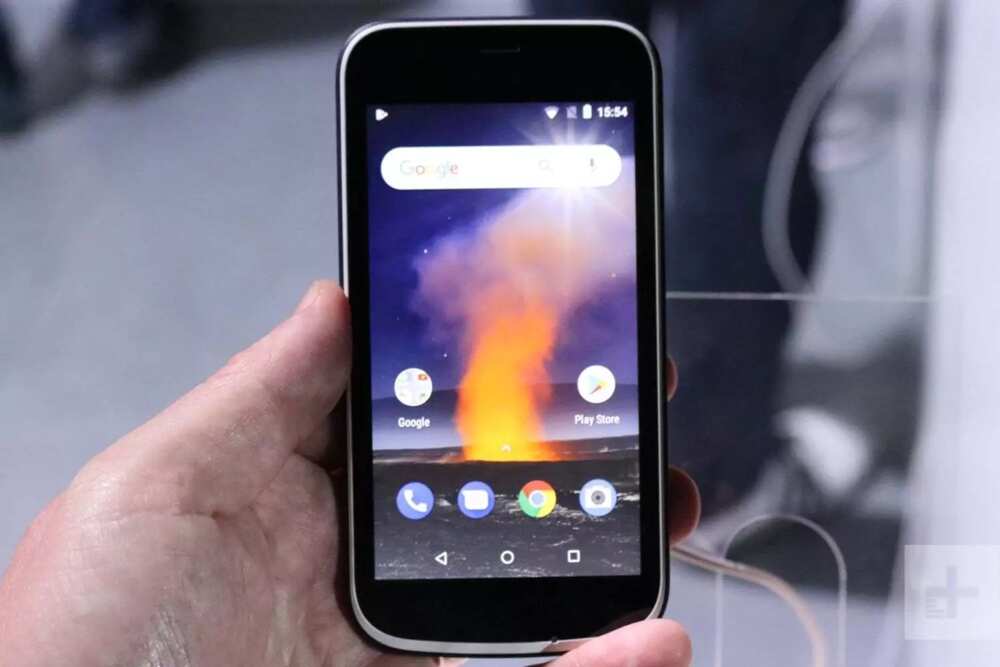 "NOKIA 1: The best smartphone with the lowest price available"
Design: Simple but sleek
Nokia 1 is small and sleek, with an amazing lightweight. It has a 4.5-inch display. It has a gleaming glass front with a plastic back cover.
Quite impressively, Nokia 1 comes with an exchangeable back cover feature; that is, the back cover is removable and can be replaced with a line of Xpress-on covers that are sold separately.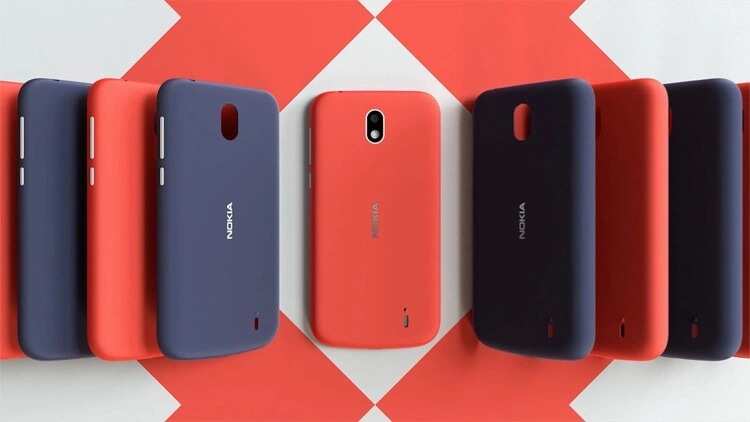 It comes with a replaceable battery, two nano-SIM slots, and a microSD card slot.
Nokia 1 comes with only two physical physical buttons: the power and the volume buttons. The buttons are on the right of the device and are part of the Xpress-on cover.
It's got a 3.5mm headphone jack on top and a Micro-USB port on the bottom.
Above the front display, you'll find the front-facing camera, a light sensor, and the phone's earpiece. Below the display is the microphone.
On the back is the camera and flash, along with a speaker.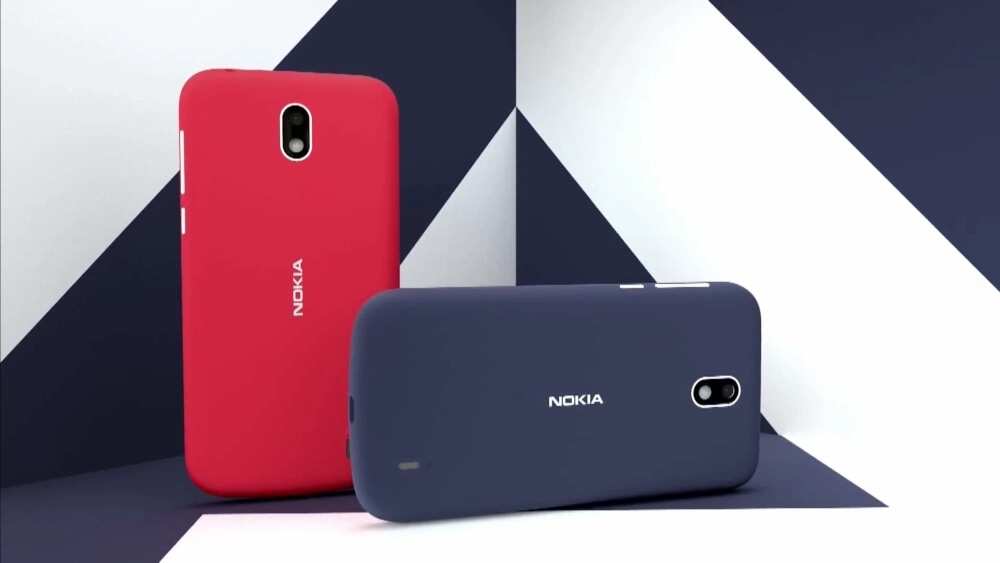 Display: Decent display, good viewing angles and reasonable colour reproduction
Nokia 1 comes with a 4.5-inch 480 x 854 FWVGA display. It has a 60% screen-to-body ratio. The display is decently bright, both indoors and outdoors.
The phone uses an IPS LCD display, so it has good viewing angles and reasonable colour reproduction.
For a low-end phone with such a modest price, the display is excellent.
Hardware and performance
Nokia 1 packs a MediaTek MT6737M, which is a quad-core Cortex-A53 processor running at 1.1GHz. It is coupled with a Mali-T720 GPU and 1GB of RAM.
What the above technical description means: Nokia 1 gives you excellent usability and durability without stretching your budget.
Nokia 1 comes with 8GB of internal storage, half of which is used by the Android OS and the pre-installed apps. That means you get around 4GB of free space for apps, music, and photos.
Thankfully, and impressively so, it comes with an expandable storage via the microSD card slot, which supports capacities up to 128GB!
The phone supports 2G, 3G, and 4G LTE across a variety of frequencies depending on your location. You can use 4G on either slot, but once you have established which card you will be using for data, the other slot is switched to 2G GSM mode only, even if it is 4G compatible.
With Nokia 1, you can also use the two SIM cards slots and the microSD card slot all at the same time!
Nokia 1's sound reproduction on headphones is reasonable and has modest clarity. The external speaker is also nice as it comes with a new feature tagged "BestLoudness".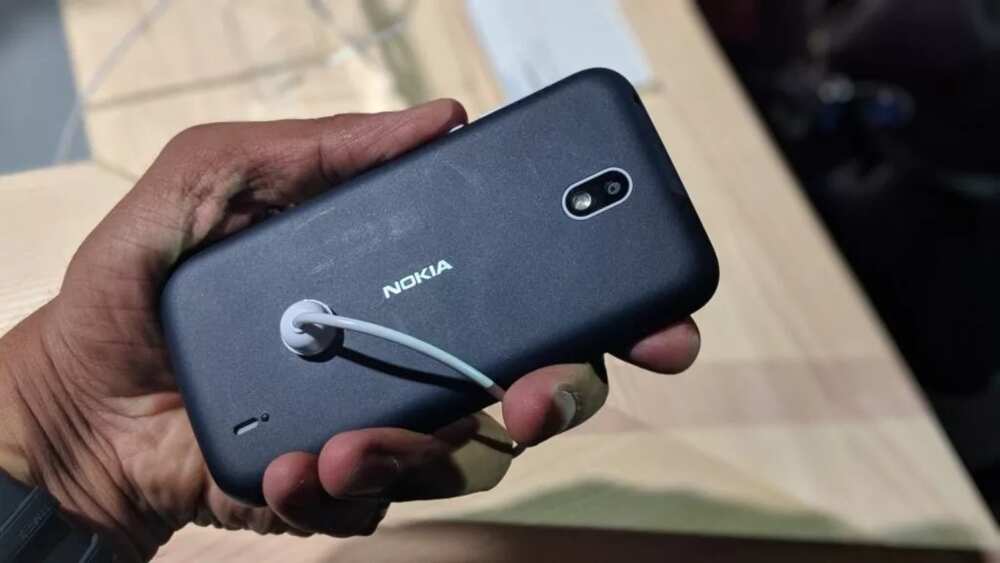 Battery performance
Nokia 1 has a 2,150mAh removable battery, which is excellently efficient.
Camera
5MP on the rear, 2MP on the front; not an earth-shattering shooter but it is simply the best for a low-end phone.
The included camera app is simple but fully functional. You can take pictures and record video capped at 720p HD. The app doesn't include many special modes, but it offers a panorama option and some rudimentary manual controls.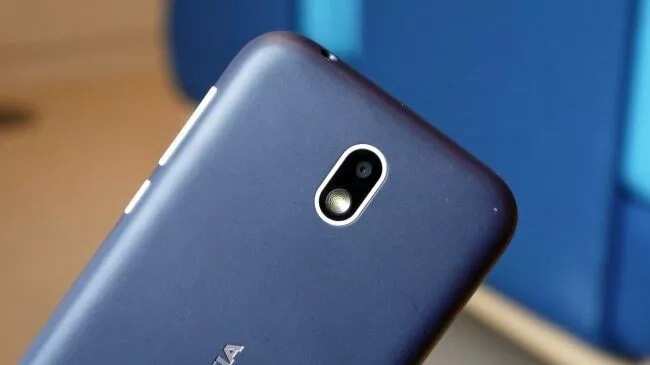 Software
Nokia 1 runs Android 8.1 Oreo (Go edition). It's a vanilla Android experience with access to Google's apps and services like the Play Store, Gmail, and YouTube.
With Android 8.1 Oreo, Nokia 1 runs smoothly as the Go edition is a special version of Android tuned and tweaked to run well on low-end devices.
In the box, you get your Nokia 1 with a removable battery, 1 earpiece, 1A charger, and a micro-USB cable.
If your plan is to get a quality smartphone with the lowest price possible, the best option is NOKIA 1.