There are a lot of delicious beans recipes and plantain recipes out there. But did you know that you can actually combine these two ingredients and make an incredibly delicious meal? Well, today, we are going to tell you how to cook beans and plantain porridge so that you can find out for yourself how well these two go together. Let's get cooking!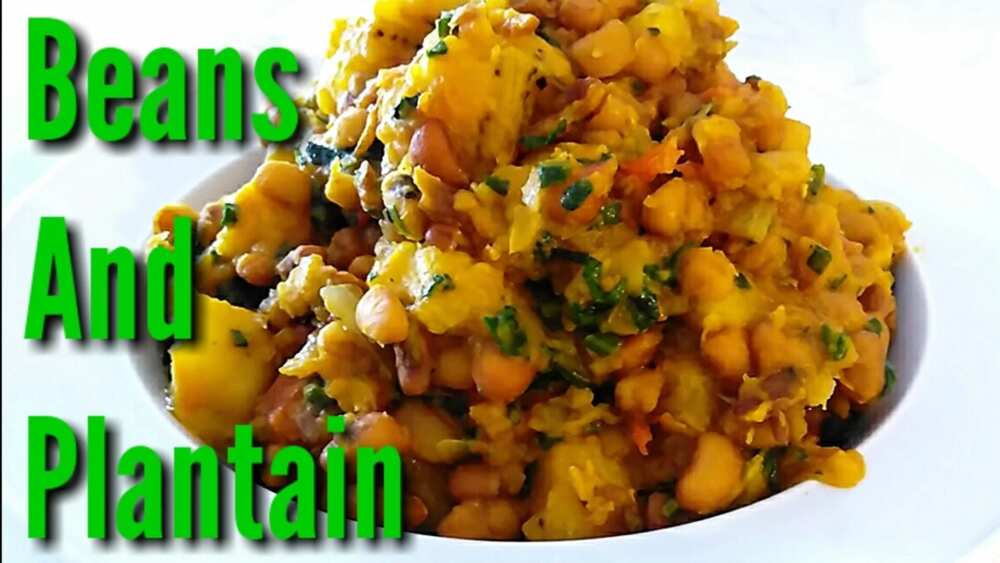 If you struggle to make your kids eat beans, then this beans and plantain porridge recipe should be perfect for you. The sweet taste of ripe plantains can make beans more appetising for your children, so that they will no longer refuse to eat what is good for them.
If you want your child to eat their beans without a fuss, then let us teach you how to make plantain porridge with beans. It is a very simple recipe, so do not worry. Even if you are a beginner cook, you should be able to handle it.
Ingredients for the beans and plantain porridge recipe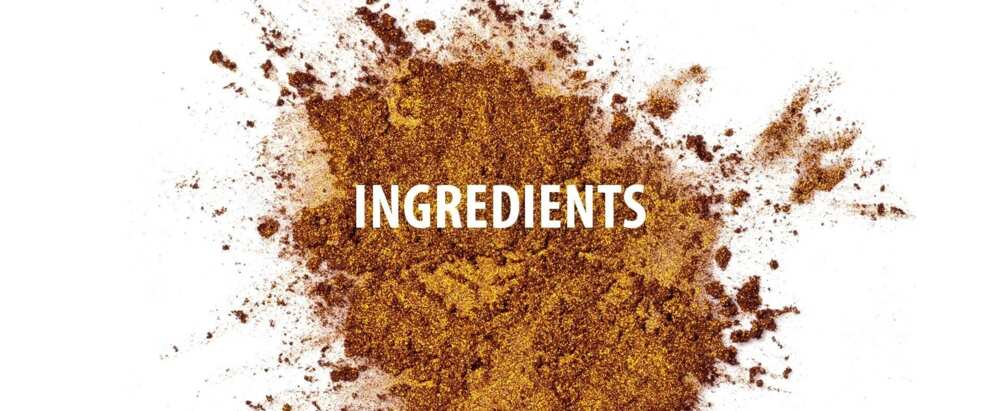 For this rather simple plantain and beans porridge recipe, you are going to need:
250 grams of black-eyed or brown beans;
1 ripe plantain (peeled and cut up into chunks);
1 chopped onion;
1 flavour cube;
2 tablespoons of ground crayfish;
1 tablespoon of stew oil/red palm oil;
1/5 teaspoon of baking soda (optional);
Salt and pepper to taste.
Once you have all the necessary ingredients, it is time to move on to cooking!
How to prepare beans and plantain porridge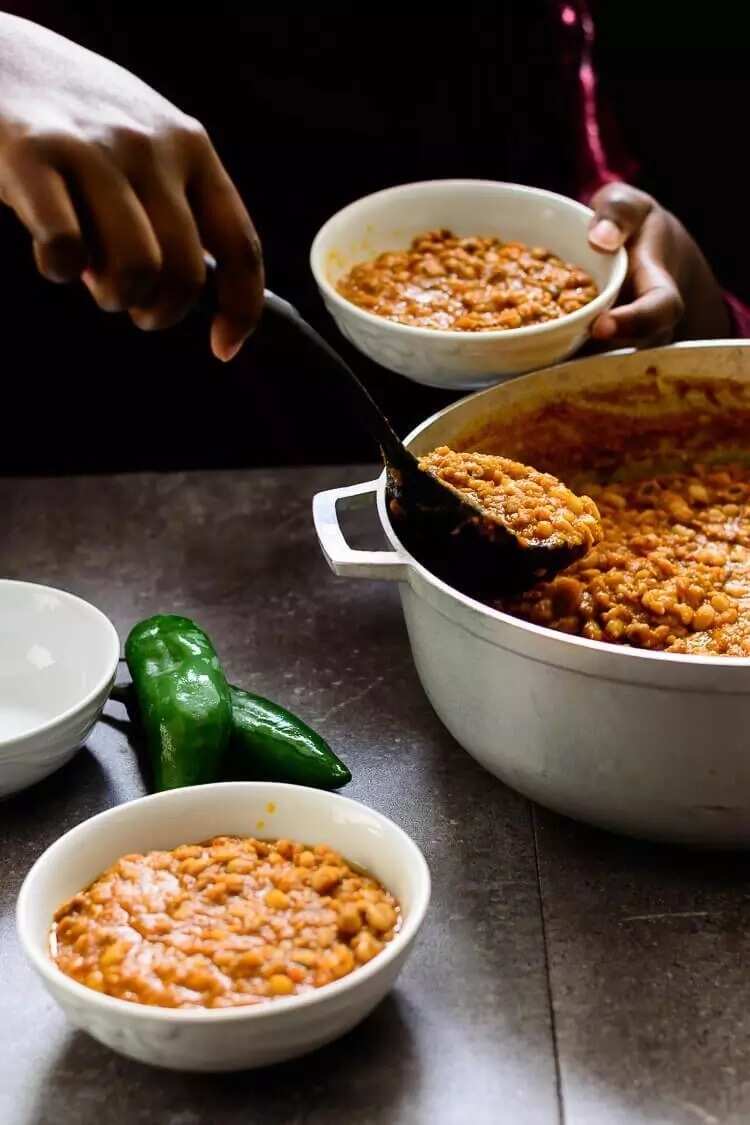 Now, before we start, we want to give you a few options of how to prepare the beans for this porridge.
Option 1: you leave them to soak in cold water for at least three hours, even better if overnight. Then you drain the water, wash the beans and strain them right before cooking.
Option 2: you do not leave them to soak, but instead use the baking soda during cooking.
Either way is fine, so decide for yourself whichever method you like best and follow these steps to make the porridge: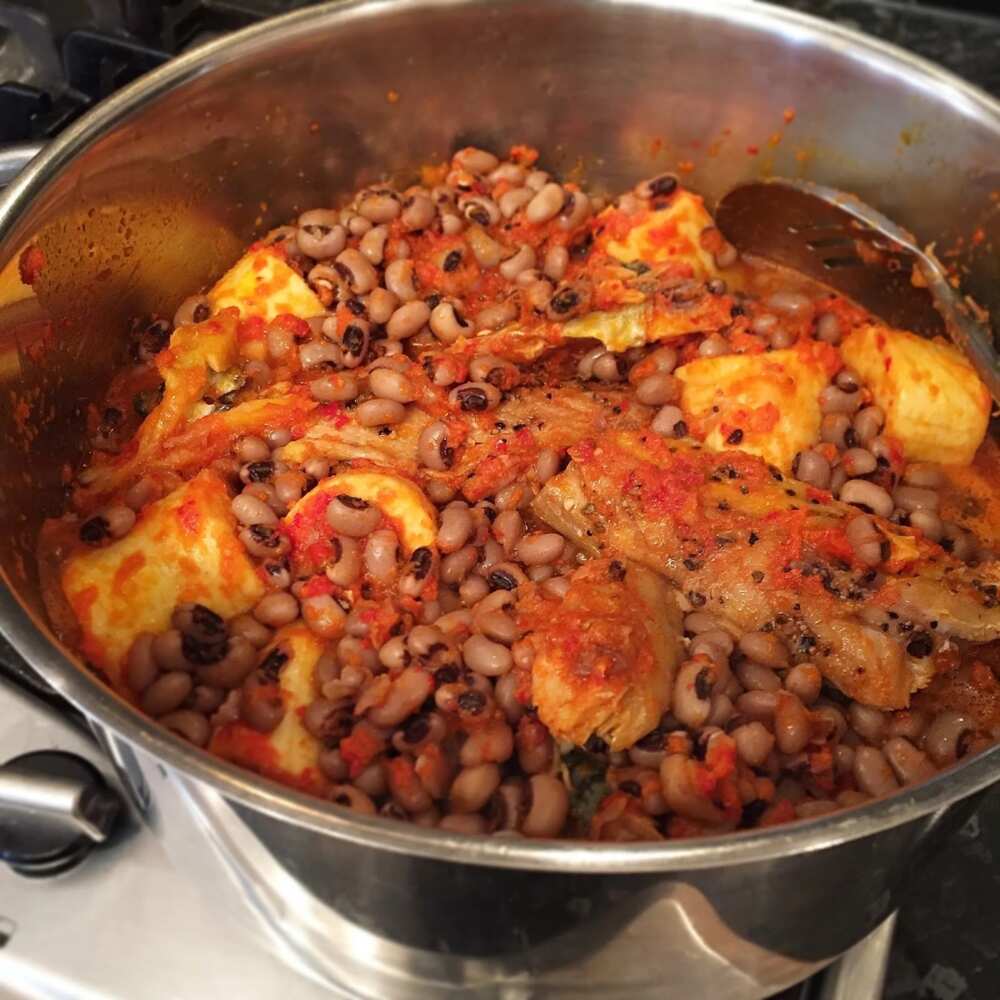 READ ALSO: How to prepare Edikang Ikong soup
Put the beans into a pressure cooker or pot and pour enough water to cover them fully. The water should be about an inch above the beans. If the beans have not been soaked prior to cooking, add the baking soda.
Leave the beans to cook until tender. However, be careful not to leave them for too long, or they will become too soft. You can also add a little bit of water in the process, but do not go overboard with it either, as the porridge will turn out watery.
Add the cut up plantain and chopped onion to the pot. Mix it all up and leave to cook until the plantain is soft.
Add the flavour cube, ground crayfish, palm oil, pepper and salt to the pot. Mix the whole thing thoroughly once more and leave it to simmer for about 8-10 minutes on low heat.
Once it has simmered, your beans and plantain porridge should be ready to eat. You can serve it just like that, top it with some tomato stew or serve it with some bread.
And now you know how to cook beans and plantain porridge. Wasn't that easy? If you do not count the time spent for soaking the beans, it is a very fast recipe, so you do not have to spend too much time in the kitchen. So go ahead and try making your own porridge. We are quite certain that your children will love it!
READ ALSO: Best Okro soup recipe