Latest Ankara styles for wedding in 2018
Let's look through these amazing latest Ankara styles for wedding in 2018. We all know that this look is very famous and its popularity is growing very fast. Ankara style gets the recognition of fashion experts all over the world.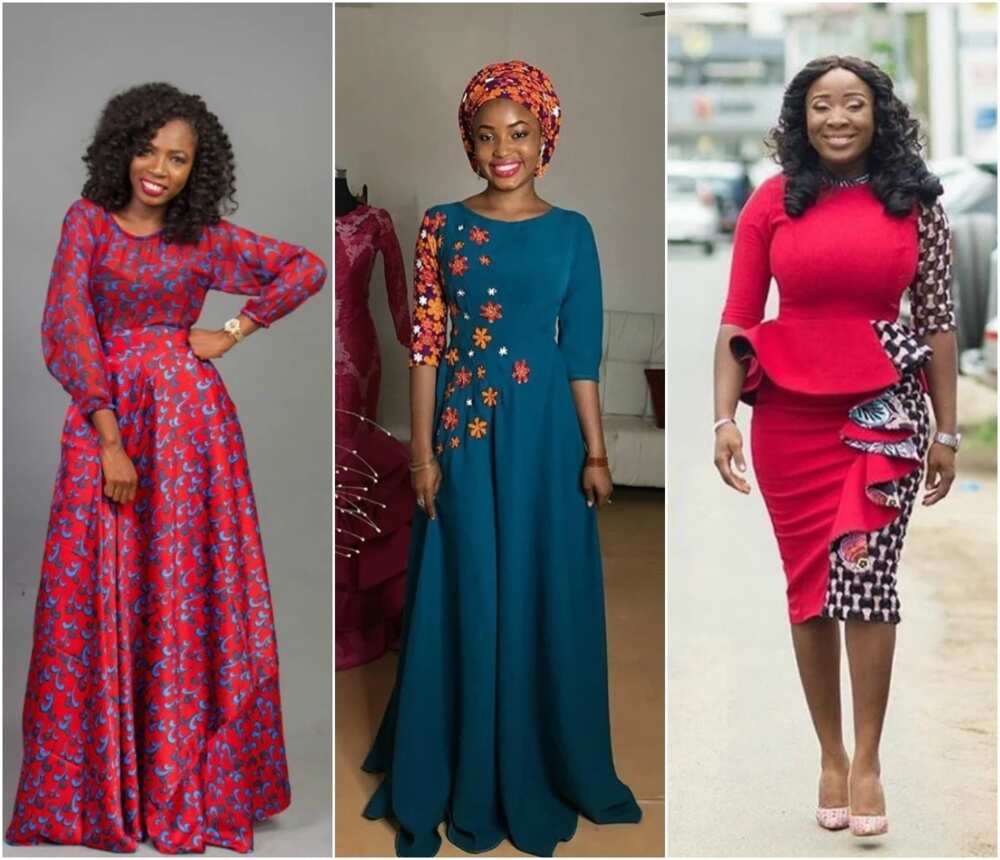 Ankara style is not just Nigerian clothing style, it is African and now of the most loved by many famous and fashionable people in the world. Such African stars like Toke Makinwa and Kate Henshaw demonstrate their attraction to Ankara gowns and other clothing of this amazing style. We will tell you everything to know about Ankara style for wedding in 2018.
Latest Ankara styles
Fortunately, we have a wide choice of colours and designs when choosing this style of clothing. You can also wear Ankara choosing simple and bright patterned designs. Everybody can create the one-of-a-kind Ankara style by combining the patterns and accessories. This will help you maintain your own style.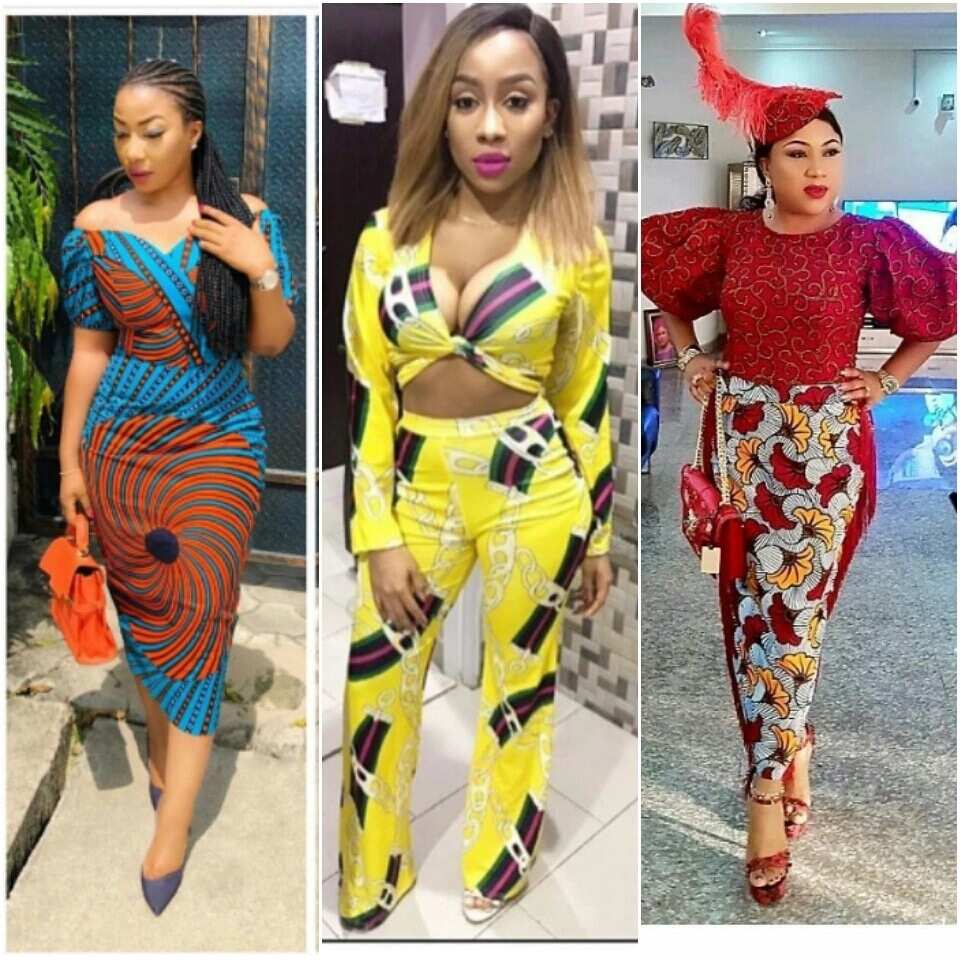 There are not only Ankara styles gowns for women but there are also different Ankara outfits for men. Many people wear Ankara overalls, skirts, blouses, trousers at weddings. And they also combine them with different accessories, bags, shoes and charming jewelry.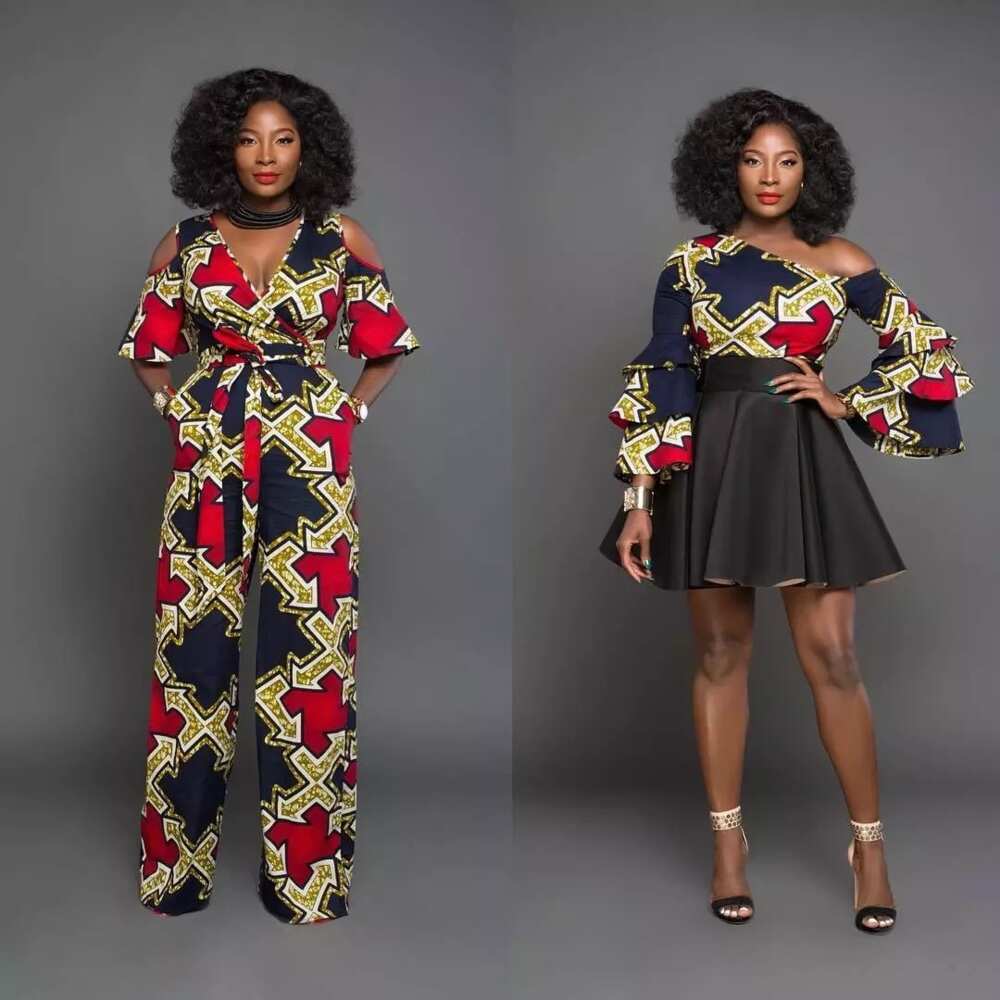 As we know Ankara clothing is the most common in Nigeria. African Ankara designs can be produced from several fabrics, which are popular among African women in 2018. These are:
The Ghana Wax;
The Nigerian Wax;
Vlisco;
The Dutch Wax.
Most ladies like to mix various Ankara fabrics. Sometimes they add other materials to create something unique and unusual.
Latest Ankara styles for wedding
When it comes to African wedding, we should choose something special for this special day. Every bride wants to have the best wedding. And she asks herself: What outfits will be perfect for my wedding? What to choose for my bridesmaids? The wrong gowns can hopelessly spoil your mood. What about the latest Ankara styles for wedding?
Newlyweds spend a lot of time and money for the perfect wedding look on this special day. Some even import their wedding dresses. Just look at this perfect wedding gown of Billionaire Dangote's daughter.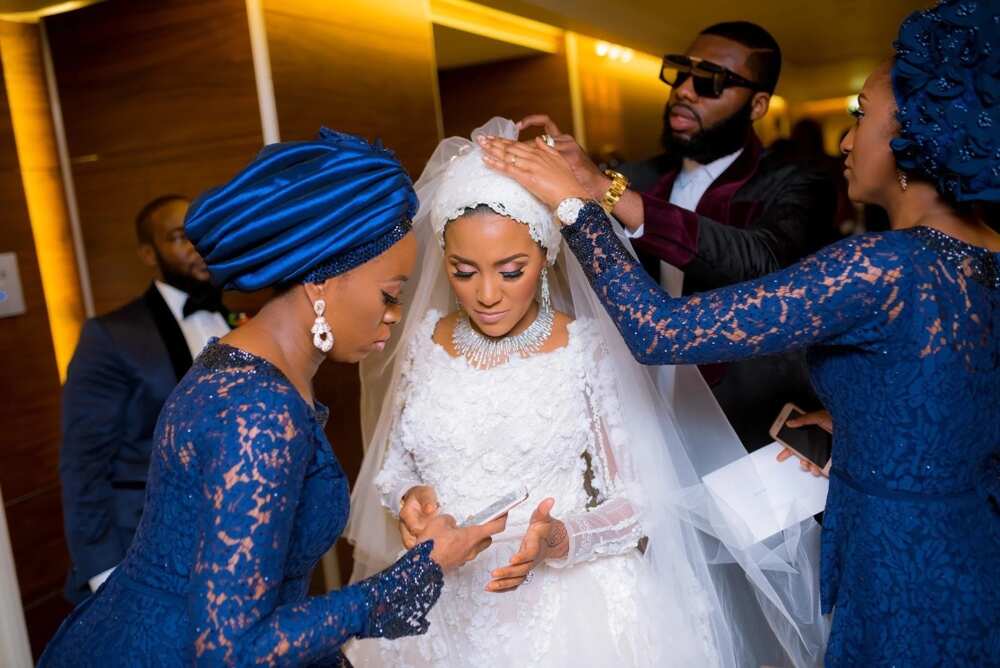 Nigerian fiancees prepare for their wedding very carefully. And many of them decide to add an African shadow to their European looks. Of course, you may have latest Ankara skirt and blouse styles. However, it's better to impress all your guests with this charming look at your wedding.
One more interesting thing is many Africans opt to wear Ankara to social events because it's more bright and exquisite than others. Ankara gowns for wedding are also perfect for bridal parties.
As Ankara styles are very various, we have the freedom to demonstrate our creativity. An Ankara head wrap also helps to refresh your look.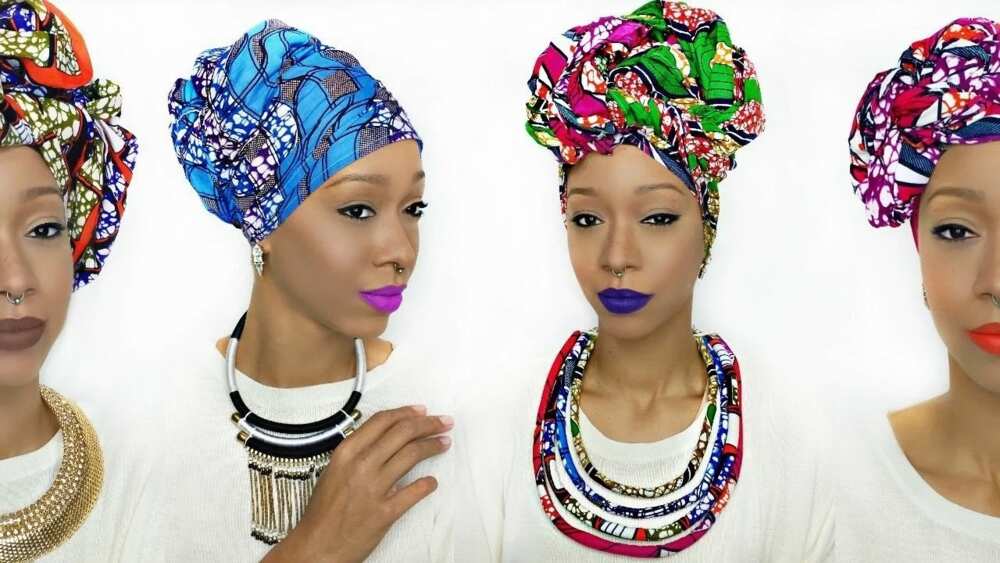 Ankara styles for brides
There is a wide choice of Ankara wedding dresses for brides in 2018. The skirts may be long, short or middle.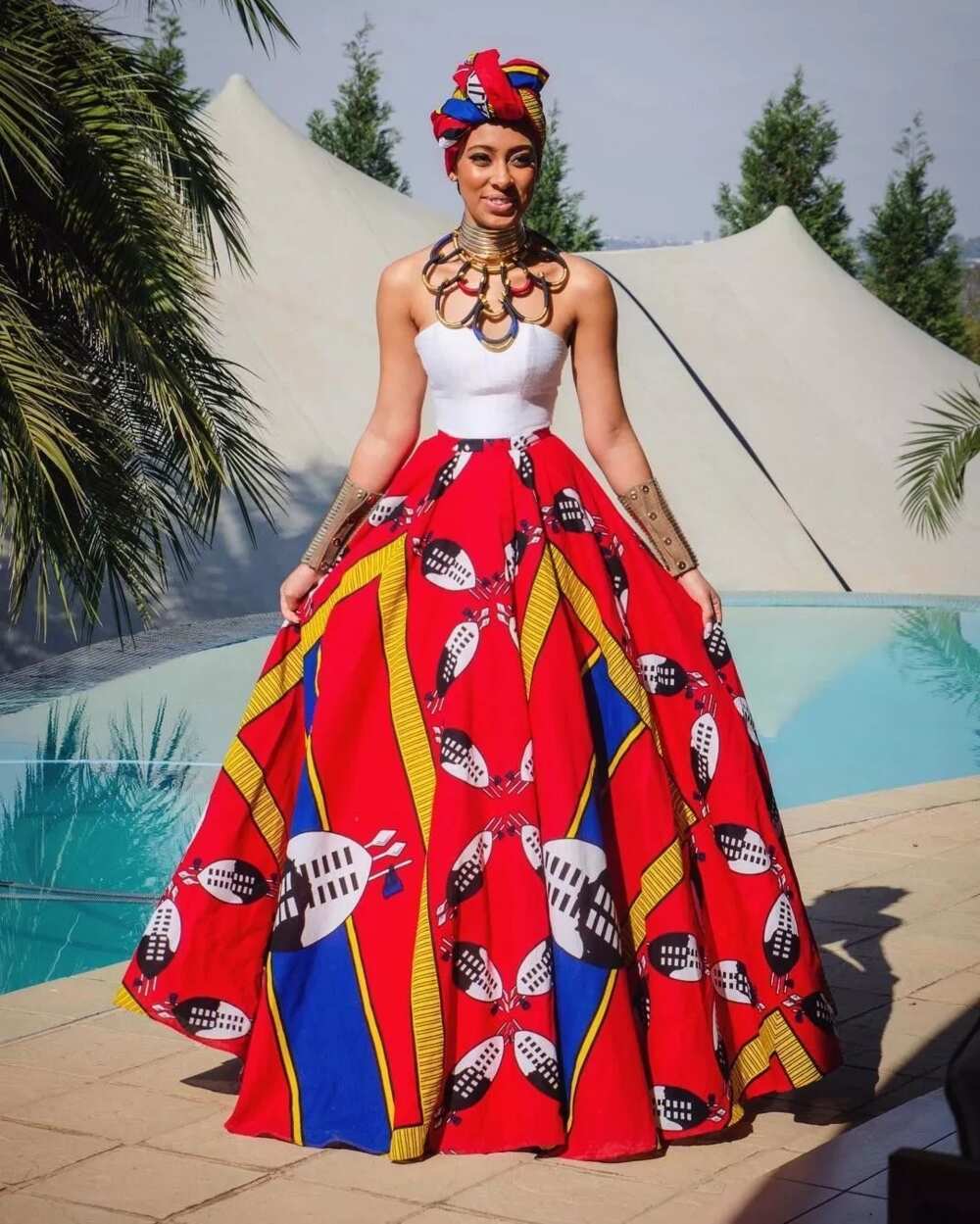 The mermaid Ankara dress style is one of the most favorite Ankara style for brides too. The A-style dress is the design that we always can see on every red carpet. It never runs out of fashion. The mermaid style may be done from a skirt and a blouse. We recommend you wear the latest Ankara skirt and blouse styles, and you will create the best mermaid looks.
This type of dresses are usually very long. These are narrow dresses which expand at the bottom part of the knee. These Ankara dress can emphasize your figure. It will make your waist perfect. Notice that this style is great for hourglass body.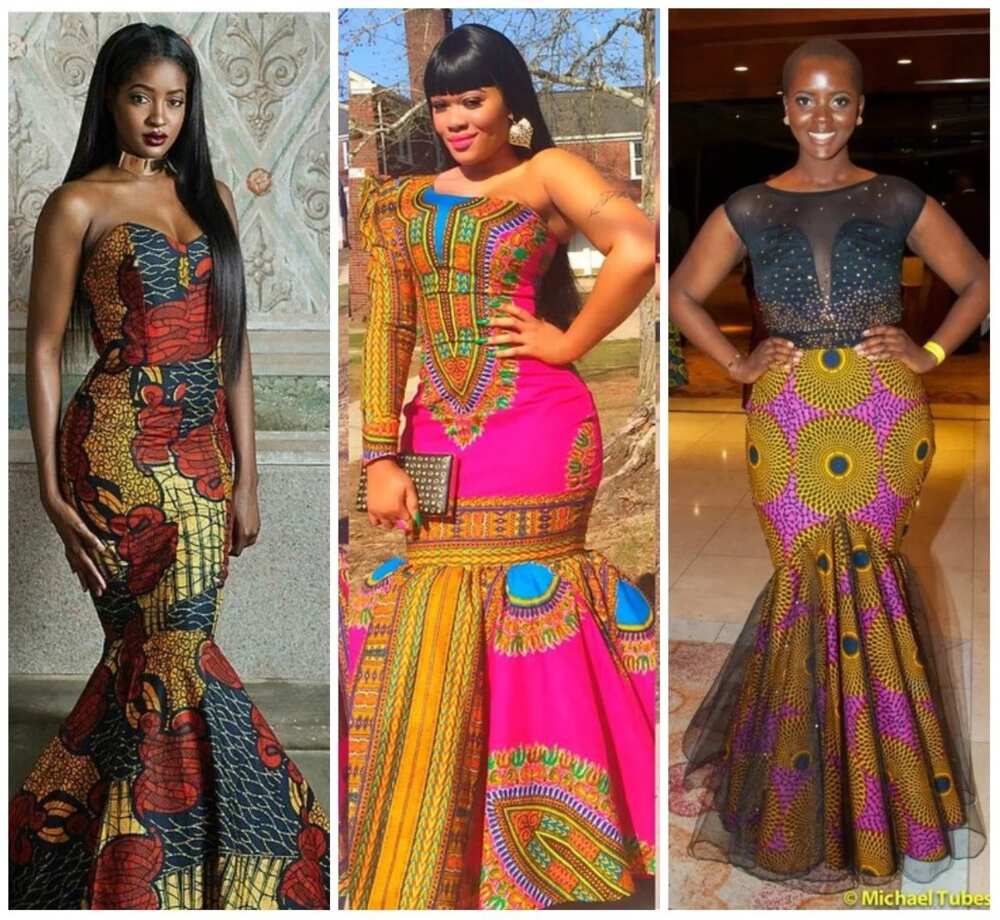 Don't think that all the mermaid Ankara gowns are similar. This dress styles are very different, even the skirt and blouse styles are different also, but the top part of these dresses are significantly different. You can find the mermaid Ankara dresses styles with:
Off shoulder style
Open shoulders style
Thick or thin straps
One shoulder strap style
A strap through the neck
One more diversity is the type of neckline on this type of dress. These are plunging necklines, high necklines and round necklines. You can wear any of them to make your look more harmonious and perfect. It also may have sleeves. It depends on the season or your own preferences. For example, a round neckline combined with long sleeves give a sophisticated look.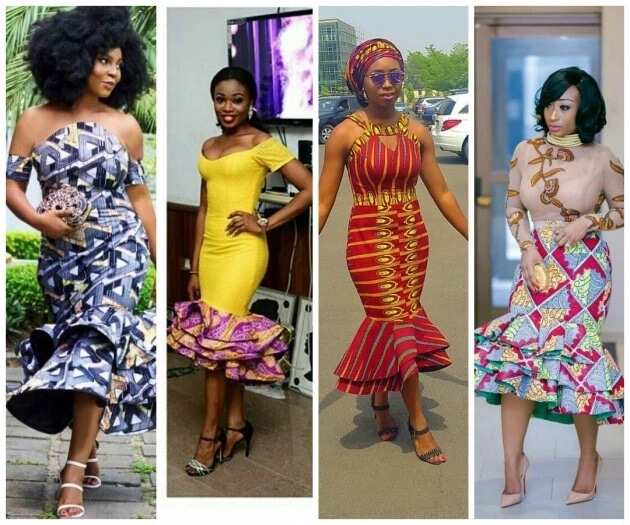 The back of mermaid dress can also give you charming look. For example, just open your back for it. Frankly speaking, when it comes to Ankara dress for a bride, you have a big choice. Show your creativity and demonstrate your uniqueness.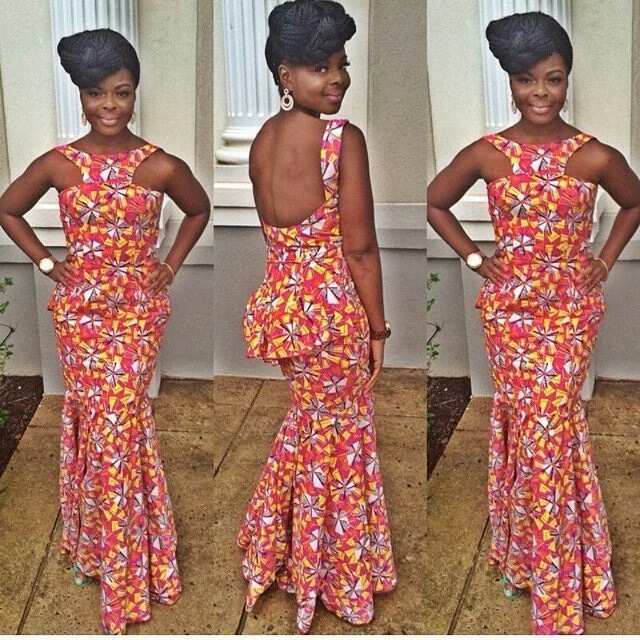 READ ALSO: Nigerian Ankara styles catalogue 2018
Ankara styles for bridesmaids and guests
When choosing wedding gown, only a bride's personal preferences and tastes are considered. But when it comes to bridesmaids, you're dealing with different people. You should take into account at least one opinion of your friend and then create a perfect idea for the best Ankara styles for bridesmaids.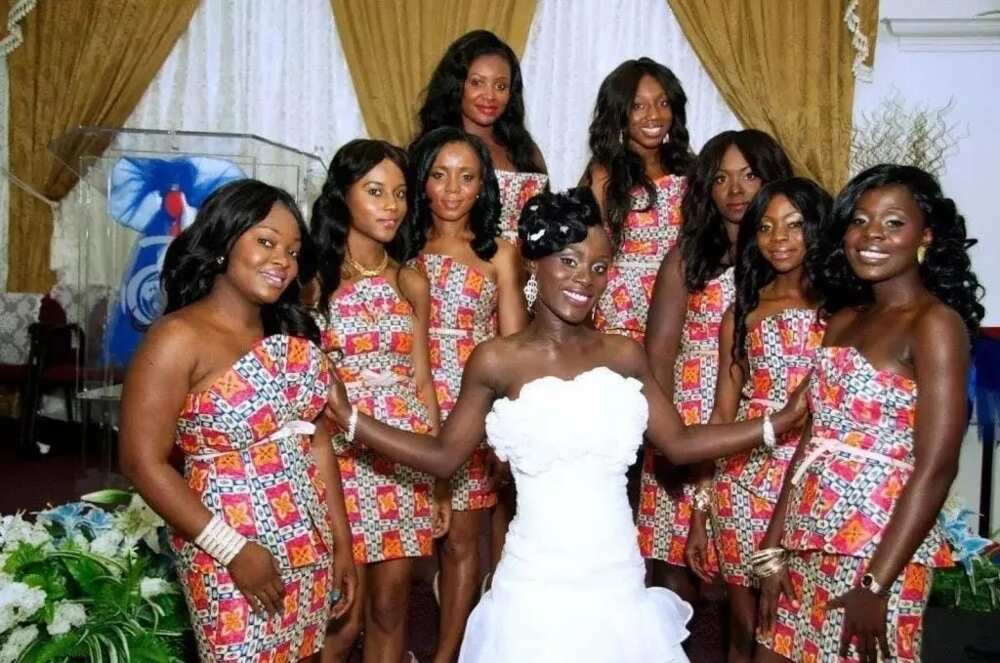 In 2018 choose bright colored dresses. Ankara short gown styles are also appreciated by many Nigerian fashionistas. It helps to create playful and light look. If you have younger bridesmaid, then choose at the youth collection of Ankara styles.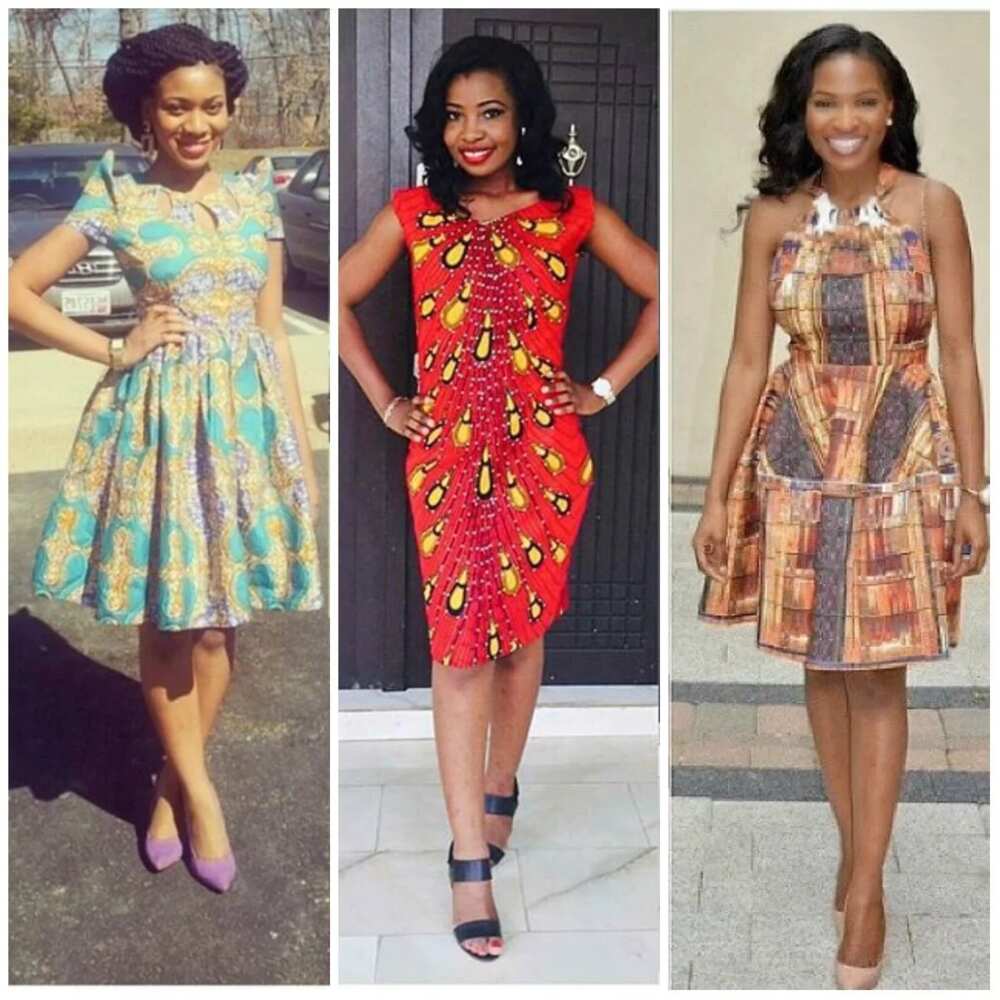 The latest Ankara long gown styles are also pleasing to the eye. By the way, bridesmaids can also wear mermaid dresses.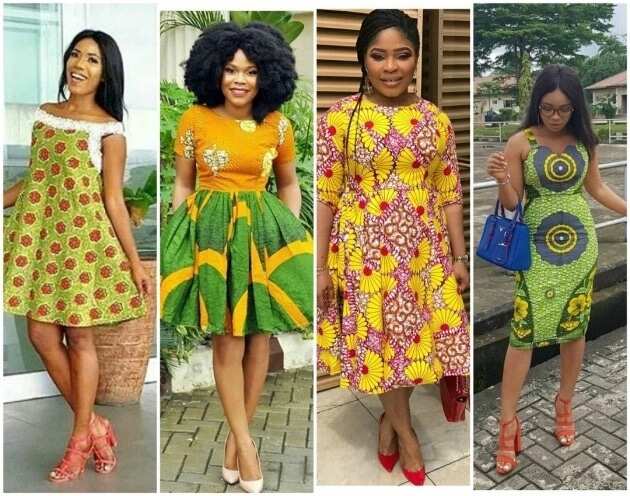 Ankara wedding styles for men
Wear Ankara jacket, trousers or blouse. Simple and stylish look. But the diversity and originality in the Ankara looks do not tolerate very simple styles, especially for the grooms.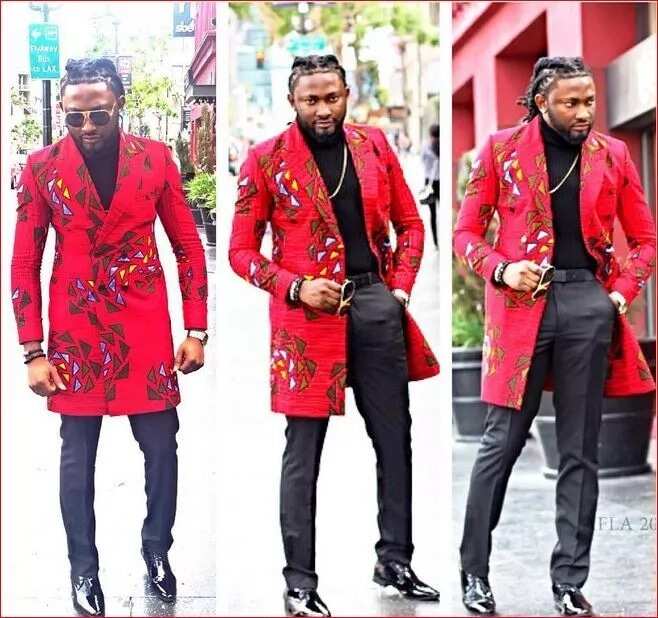 You can also wear Ankara tuxedo or even interesting three-piece suit. However, you can also look elegant just by wearing the simple Ankara trousers and jacket. It's enough to have a sense of style.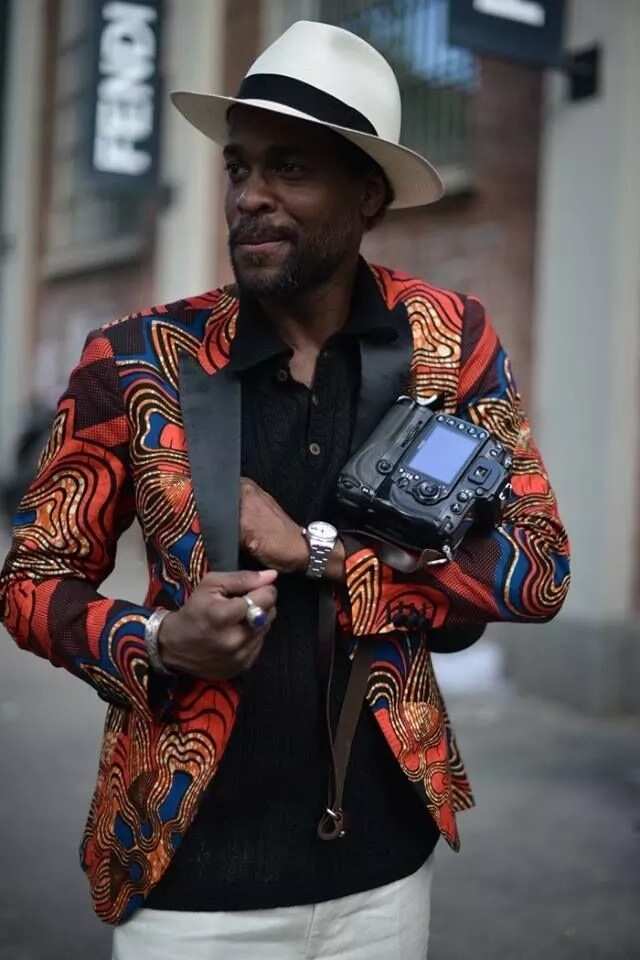 There are Ankara trousers for the lovers of very colorful outfits. It's also good for those who want to have a beach bridal party. Then don't worry that you can sweat because you have very comfortable clothing for such event.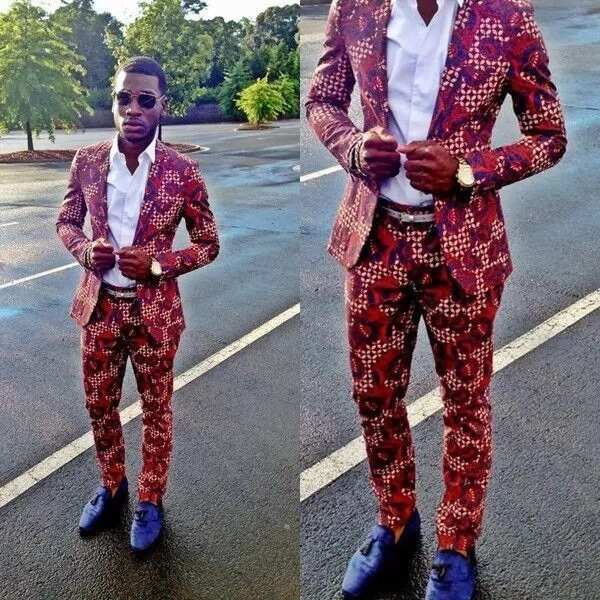 The Ankara style is unlikely ever to go out of fashion. It can be combined with different accessories and shoes.
READ ALSO: Yellow and blue Aso Ebi
Source: Legit.ng