- Prince Chikezie has called upon South Africans to help him gather the funds he need to realise his dream of becoming a neurosurgeon
- Chikezie obtained his Bachelor of Science from the University of Stellenbosch two years ago and he has since been selected for a prestigious program at Wits
- However, it would set him back R200 000, an amount he can not afford without some help
After graduating with a Bachelor of Science at Stellenbosch University in 2016, Chikezie was selected to study medicine at the highly competitive Graduate Entry Medical Programme at the University of the Witwatersrand.
However, the studies would cost him south of R200 000 which is roughly N5.7m, something he can't afford. On the fundraising site, BackABuddy, the aspiring neurosurgeon talked about his ambitions.
He said,"My career ambition is to become an academic neurosurgeon and to contribute to the advancement of neurosurgery/neurology across Africa."
READ ALSO: Meet Themba Gwejela: The Media Studies and Honours graduate who started his own successful business
The Nigerian born graduate had been residing in South Africa since he was only 10-years-old. However, 13-years after arriving in South Africa, the young man experiences constant "financial and immigration difficulties".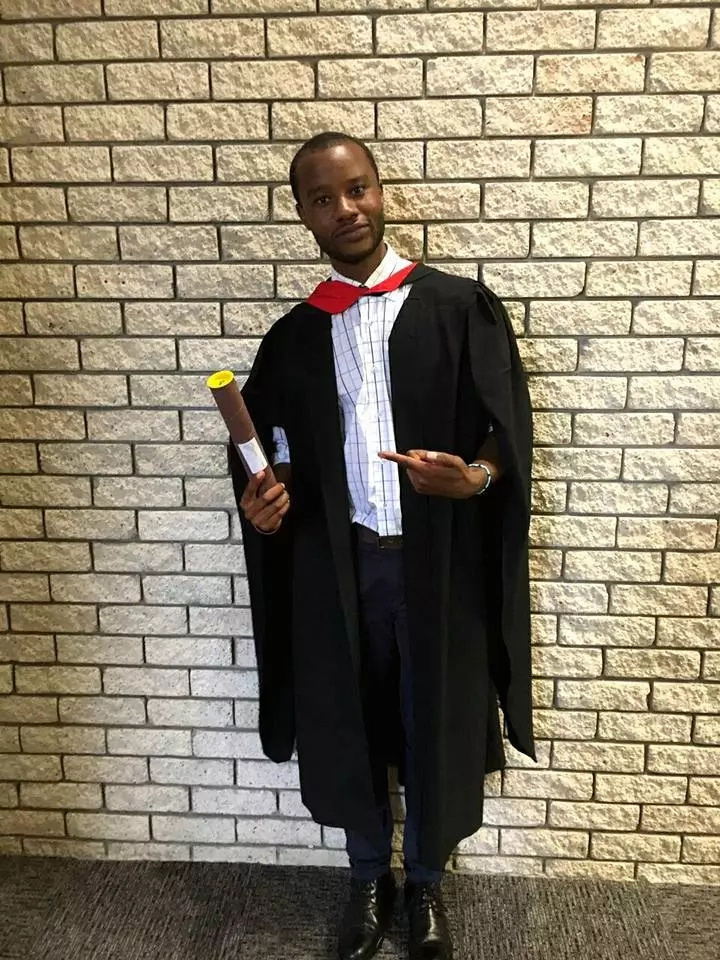 "I am charged at double local tuition' as I am still not officially a citizen of SA. It is a difficult reality to accept and has inevitably left me in despair. Despite the odds' I am hoping to raise funds for half of the duration of the programme (two years) whilst resolving my immigration complexities", he said.
Chikezie added he firmly believes with the help of South Africans, he can contribute largely to the health science and medicine industry.
Thus far, the hopeful young man received just over R19 000 towards his studies, and although he still has a long way to go, he is grateful for those who already opened their hearts, and wallets, to help him realise his dream.
"SA is the only home I have known for over a decade, and it is here, where I will be blessed to fulfil my potential. I thank everyone for their sympathy and kind generosity."
If you want to contribute to Chikezie, visit his BackABuddy page and help him make his dream come true.
PAY ATTENTION: Get the Latest Nigerian News on Legit.ng News App
Get the hottest gist on Naija Uncensored Facebook Group
Faces of Nigeria: My Friends Mocked me When I Started Making Hair | Legit.ng TV