John Dumelo wedding became an extremely pleasant event for his army of admirers. The traditional ceremony was held on 12 May. Find out the interesting details from the beautiful ceremony below.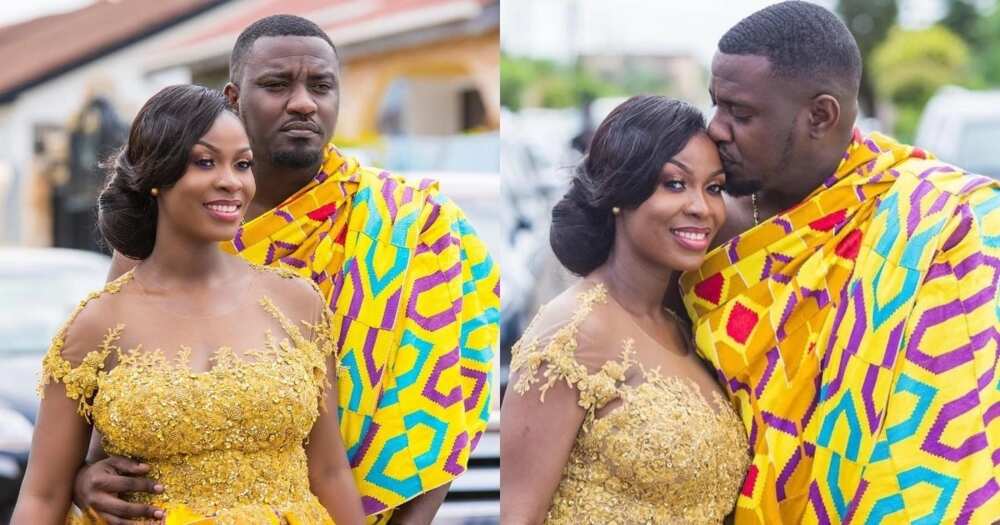 John Dumelo wedding photos and details
John Dumelo, one of the most popular Ghana cinema stars, does not belong to the group of celebrities that make a bright sensation from their personal life. He is a quite modest man in this matter. Therefore, the curious public had to guess for a long time about the identity of his secret girlfriend. Now all the truth came to the surface as a charming lady became his wife.
Her name is Gifty Mawunya. The news about her status as the popular actor's wife exploded like fireworks in the African media. The charming bride became one of the most talked about people.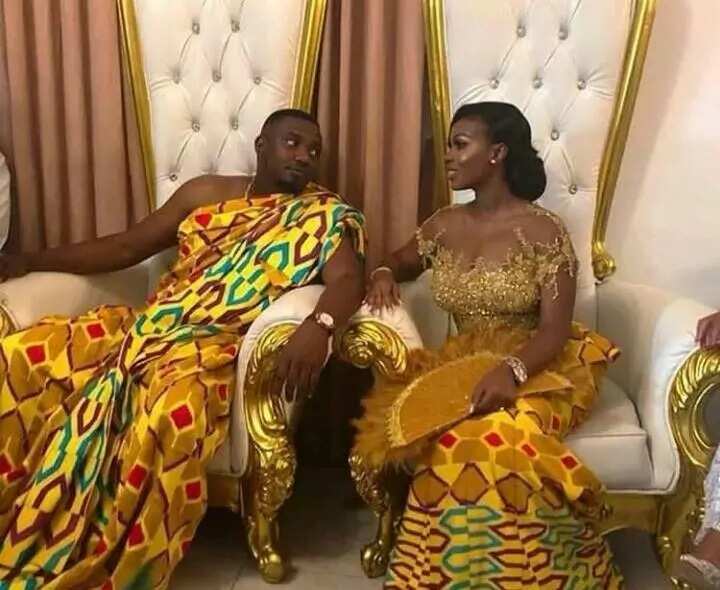 Journalists reported that her close friend is Nadia Buari who has a direct relationship to the world of show business. This woman supposedly played an important role in the creation of this beautiful union and contributed to the acquaintance of the newlyweds.
There are also rumors that the wedding was the pretext for reducing social activity for Dumelo.
READ ALSO: Best Stephanie Okereke wedding pictures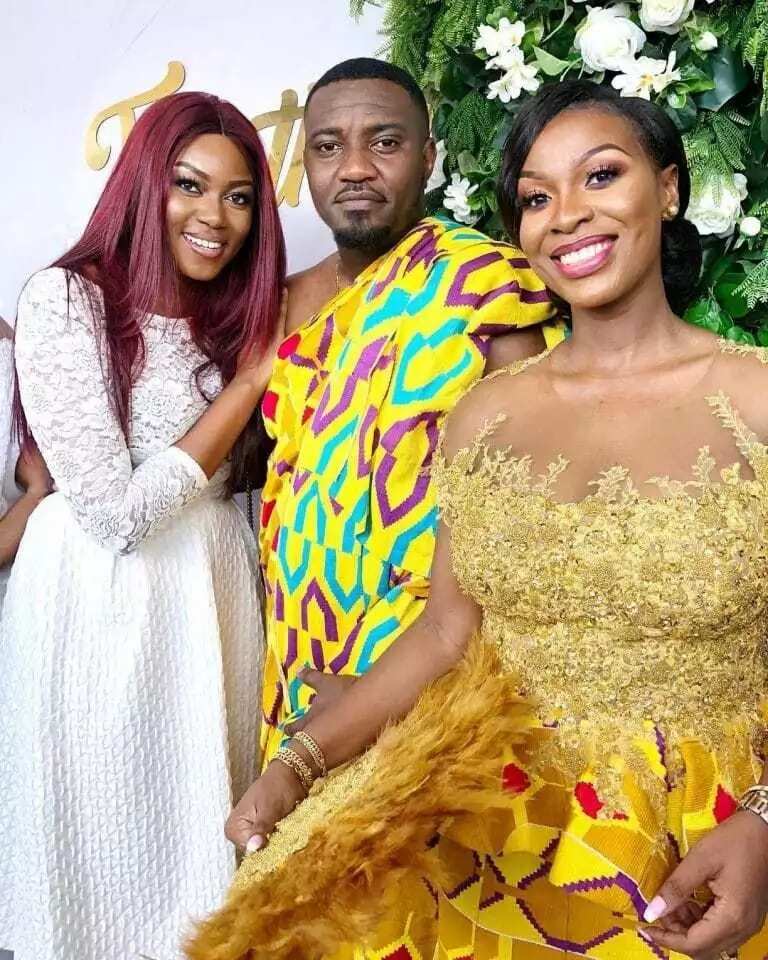 The video in which the groom arrives at his traditional wedding became extremely popular. In the shortest time, it scored a huge number of views.
As wedding attire, the actor used the traditional Ghanaian Kente cloth. He was accompanied by bodyguards.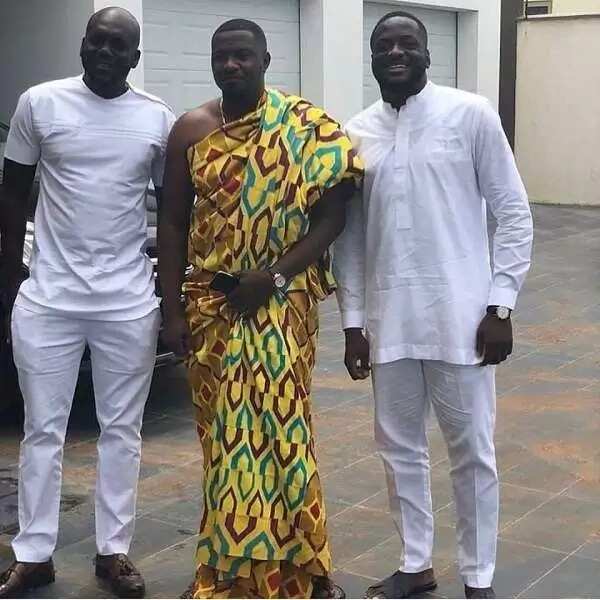 As for the bride, she looked delicious in her bright and refined dress. The hair was neatly gathered in an elegant hairstyle. Her image embodied all the beauty of African fashion. The gown perfectly harmonized with the groom's outfit so that they looked like a single whole.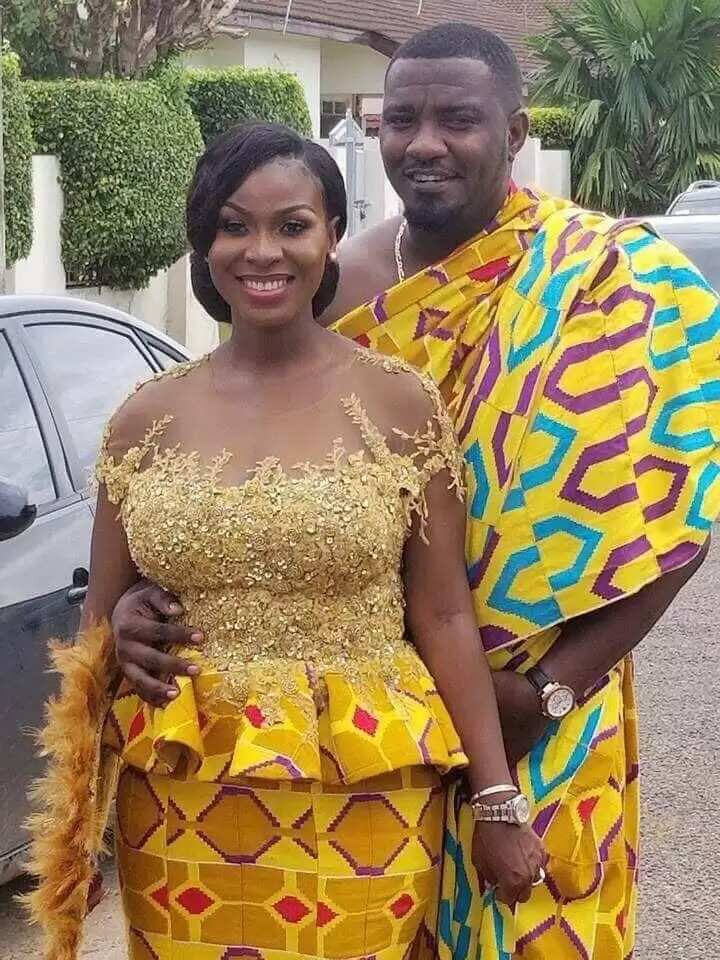 We hope that you liked John Dumelo wedding pictures. Let us wish them love, mutual respect, warm, and tender feelings.
READ ALSO: Nigerian traditional wedding outfits: latest styles