- The presidency has said its revelation of the alleged corruption in the last administration are not frivolous
- Osinbajo's aide, Laolu Akande, spoke on several policies of the Buhari administration in an exclusive interview with Legit.ng
- He challenged the opposition PDP to defend itself instead of accusing Buhari's government of witch-hunting them
The presidency has said the allegations of corruption against the previous administration of Goodluck Jonathan, are facts and not to witch-hunt the opposition.
This was made known by the senior special assistant, media and publicity to Vice President Yemi Osinbajo, Laolu Akande in an exclusive interview with Legit.ng.
According to Akande, all the revelation of corrupt deeds by the previous government are "established facts."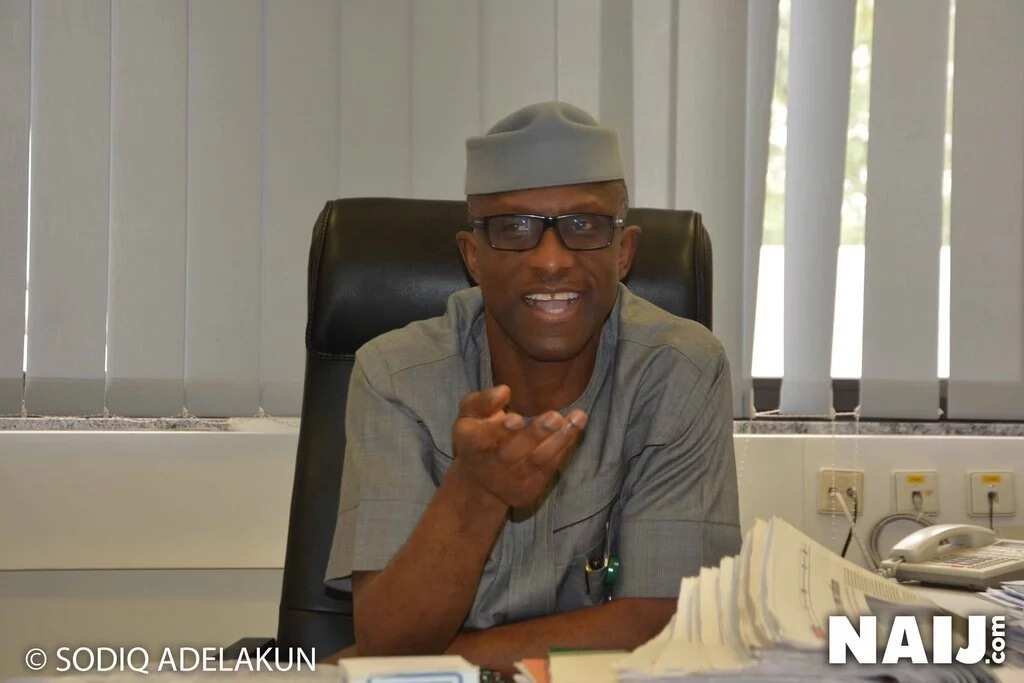 READ ALSO: Nigeria's support for Sierra Leone continues, says VP Osinbajo
He denied insinuation by the main opposition party, the Peoples Democratic Party (PDP), who recently described the action of the government as a witch-hunt. He challenged the opposition to defend themselves instead of crying fowl and accusing the Buhari's government of witch-hunting them.
His words: "I think what the Nigerian people expect is that when you are confronted and when an allegation is made against you, you defend yourself. You explained what happened and not try to bring up an excuse. These are established facts, which is why the cases are proceeding on the basis of those facts.
"For instance, we know that there was what was called strategic contracts. We know that oil was lifted, oil was sold and there is no evidence of any payment back to the government. This is a fact and we know the people who lifted the oil. We know the people who permitted the lifting of the oil. These are settled facts. There is no evidence that oil was sold or upon the royalties or taxes. So when we bring out this kind of information, we are not being frivolous.
"We are just saying that in a situation where just three people can come together and take out something that is worth over $3billion, which is about a trillion naira in today's rates, is something that ought to provoke some sort of outrage, and that's why Nigerians are saying let's find out what happened.
"That's a huge sum of money out of the economy. People should just do the proper thing and account for their own deeds instead of trying to find ways to deflect and deny what is an obvious instance."
Asked why the allegations are giving more prominence few months to the general elections, Akande said the timing does not matter.
"These issues have always been with us so it is not a question of whether they are coming at a particular time or not, the important is thing is that these things exist. We have an economy that went into recession partly because of the fact that the resources of this country have been mis-managed over the years. Shouldn't we be concerned about finding out why some of these atrocious deals.
"We believe that one of the biggest problem of this country is corruption and so it is important for us to talk about it because there have to be consequences, we have to tame it. Like the president has said, if we don't kill corruption, corruption will kill us," he said.
READ ALSO: Osinbajo attends OGP week opening ceremony, details FG's efforts in fighting corruption
Akande spoke on what the government is doing to ensure the Nigerian economy does not slid into recession again,
He also shed more light on the N-Power programme, the school feeding programme and addressed criticisms directed at his principal, accusing the vice president of not speaking enough on the killings of Christians in Nigeria.
Watch the video of the interview on Legit.ng TV