Late Prince Abubakar Audu was known for many things, one of them - his really young wife. Find out about Abubakar Audu new wife (or rather last wife), as we take a trip down memory lane back to 2015. Check it out!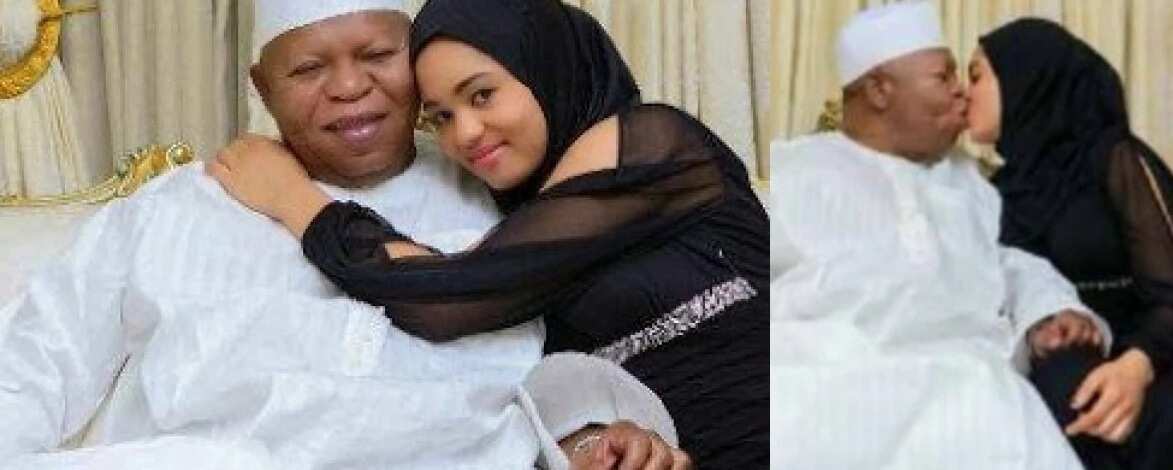 Who was Abubakar Audu?
In case you do not know who Abubakar Audu was born on October 24, 1947 and died on November 22, 2015. He was the son of the paramount ruler of Ogbonicha-Alloma and the Orego Atta of Igala Land, Pa Audu Oyidi.
In 1992, Audu was first elected Governor of Kogi State, and he served until 1993. Next time, he was elected in 1999, and he served until 2003. Right before the results of the 2015 gubernatorial elections were announced, Abubakar unexpectedly died of a bleeding ulcer. It was even more tragic, as he actually won that election.
All we know about last Abubakar Audu wife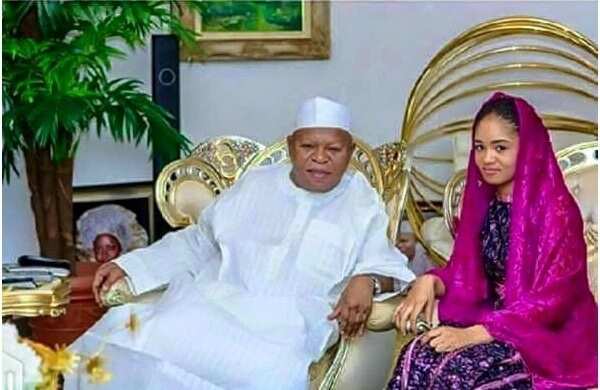 READ ALSO: Audu Abubakar wife
During his lifetime, Abubakar Audu was married three times. His first wife Habiba unfortunately passed away in 2007, and the tale of his messy divorce with his second wife Aisha deserves a whole other story. All we are going to tell you about it that their marriage fell apart in 2010 after Audu's ex-wife alleged that he assaulted her, as well as abandoned her and her three kids in the United States.
Then, just a few months before his death, the Internet blew up with the pictures of Audu with someone who most people thought was his daughter. The difference in age was so striking that he could have easily been her grandfather, for that matter.
It was later revealed that it was not his daughter but his teenage wife. Abubakar Audu married her several months before he died. Unfortunately, to this day, not much is known about her. We know that her name is Olivia and that she hails from Benue State. Her mother belongs to the Ugba/Unongo family of Tiv. We also know that she was just an undergraduate at UNIJOS at the time of her marriage.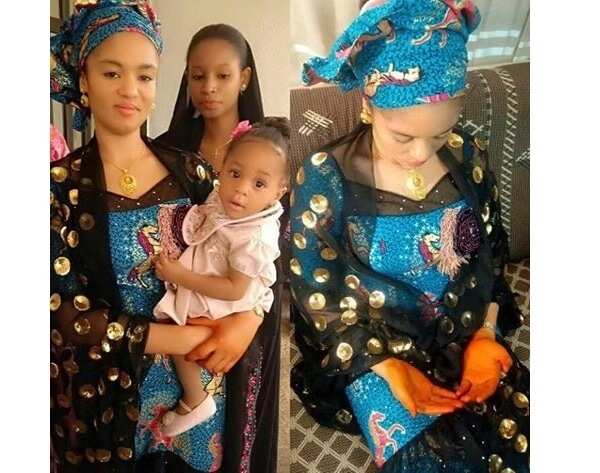 After her husband died, Olivia has seemingly disappeared, as there has been only one photo of her floating around, where she is holding a little girl. Many speculate that it is her daughter in that picture, but nobody knows for sure.
It is surprising that a wife of such an important and large personality has managed to go under the radar all these years. That said, if we manage to learn something new about her, we will make sure to let you know.
READ ALSO: Nigerian actors and actresses who died in 2017