Once upon a time, one guy realized that his worn and used jeans could be quite stylish. Even a hole in the knee can't make them less stylish! Ripped jeans for men are trendy now. Still, a few scraps on your jeans does not make them trendy! If you need to know more about these trends, you must read this!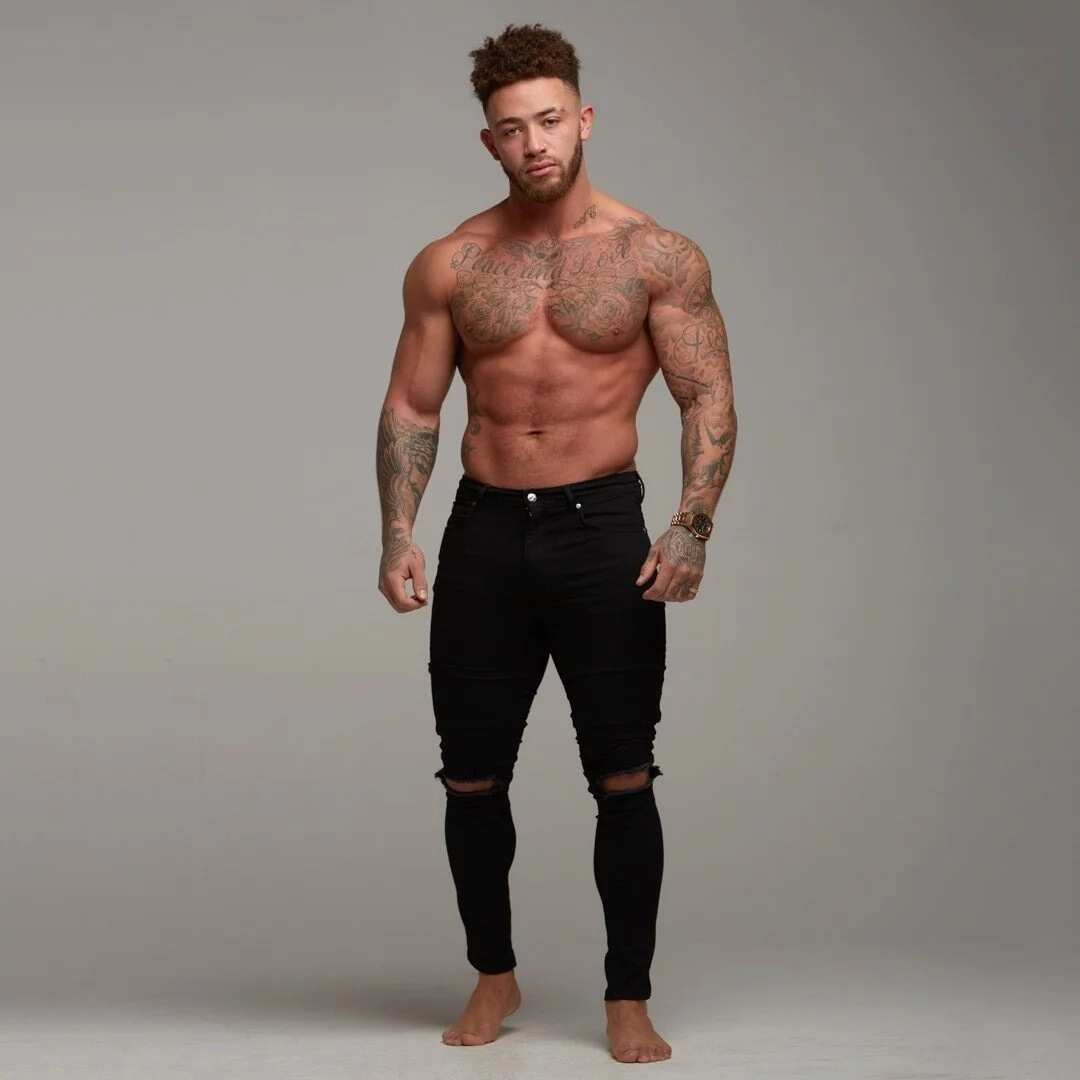 Men's ripped jeans
You may not understand that, but your jeans can be actually quite stylish if you make a few holes there. The old beaten denim actually looks pretty badass.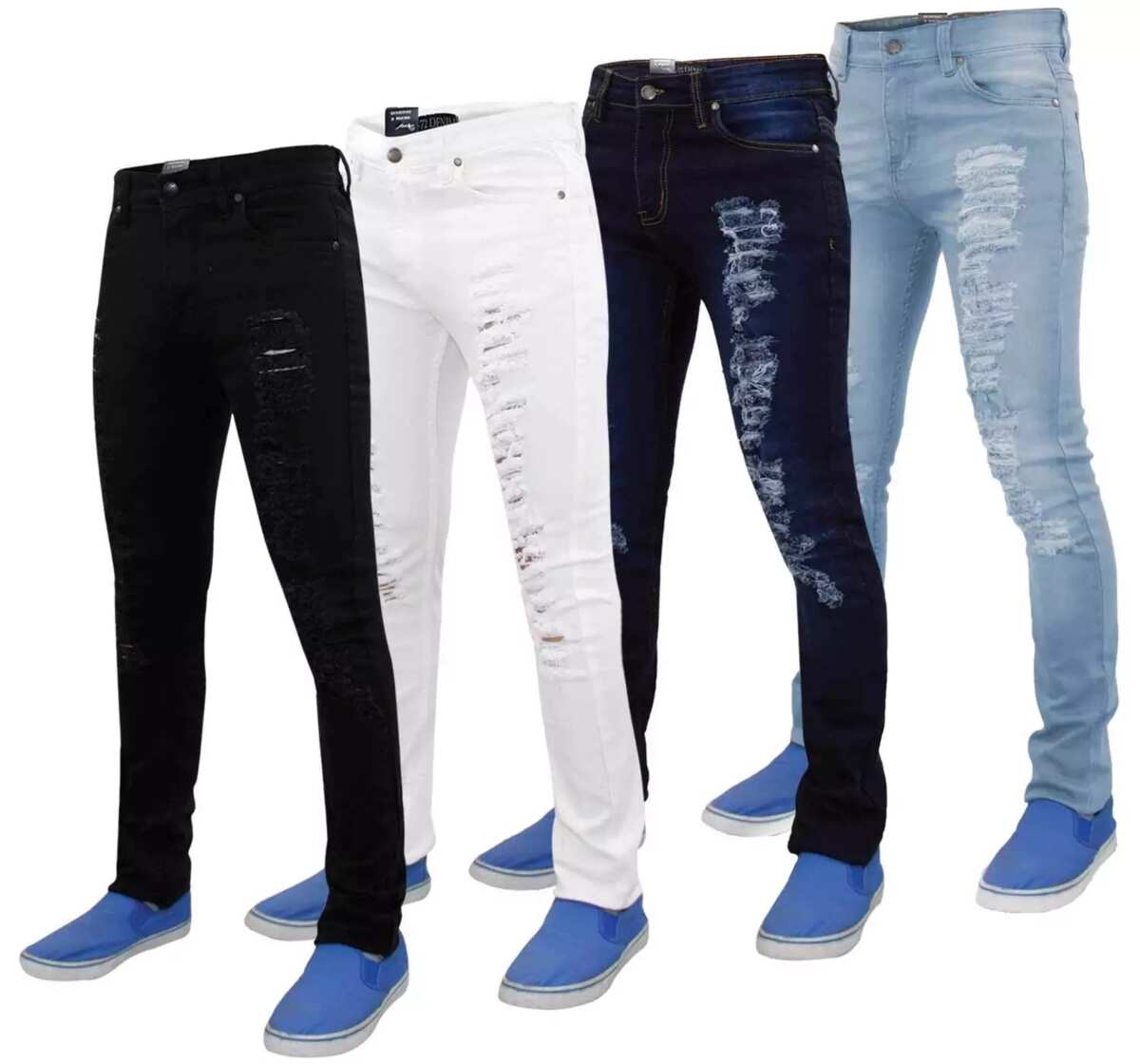 READ ALSO: What makes a man attractive to a woman?
Nevertheless, if ripped denim jeans for men was a sign of subculture in the past, today, it's just a part of the modern culture that is alive! Chunnel punk rockers, RnB singers, and grunge artistes not the only persons who wear this kind of jeans today.
It does not matter where you actually buy these jeans. Most of them are made in the DIY style. Still, DIY jeans are the easiest things to screw up. That's the reason why you need to read the following tips about buying men's designer jeans.
1. Holes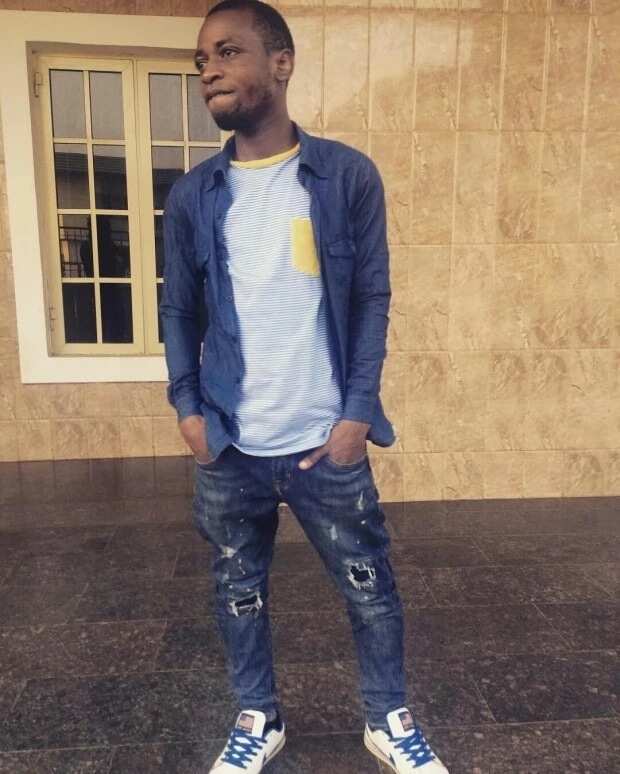 Holes are provided to be the visible parts or windows where people can see your legs. It's not a problem with fabric. Do not forget that holes shouldn't be wider than the legs. It's better when the holes are made horizontally across the leg.
The hole on your jeans should not be more than 3 cm when you are standing up. When you sit down, the hole exposes more of your knee or leg. Still, something more than 3 cm might be quite dicey.
2. Shreds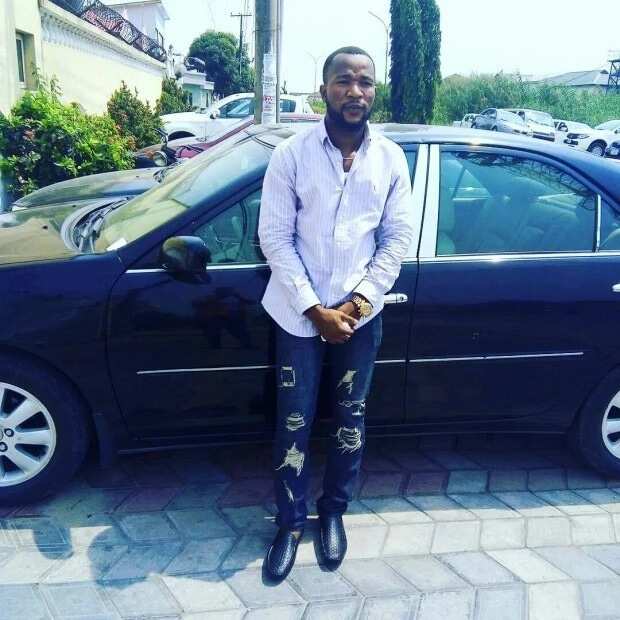 Shreds remain and cover up the hole. It's also better to keep them in small proportion. Do not use too many shreds as it may just destroy your jeans.
3. Scrapes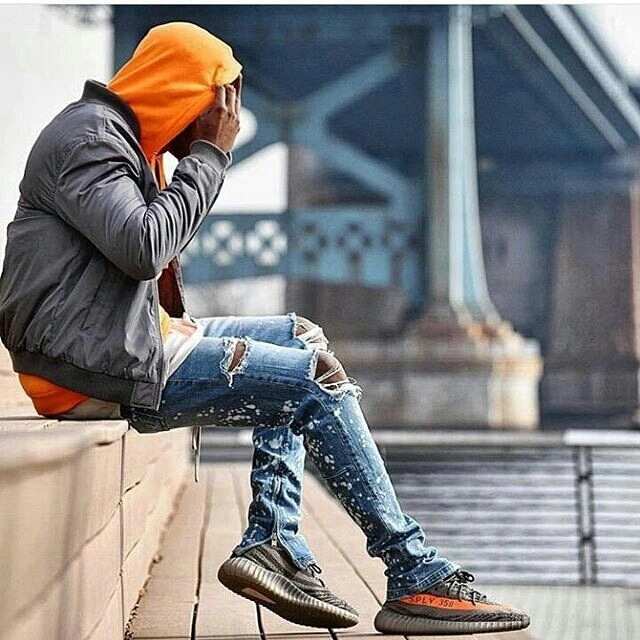 They can be defined as small scratches on the surface of your jeans. They are usually a few millimeters in size. Do not use too many scrapes in your jeans. They can really change your outfit and style if you try to wear them properly.
How to wear Denim Jeans?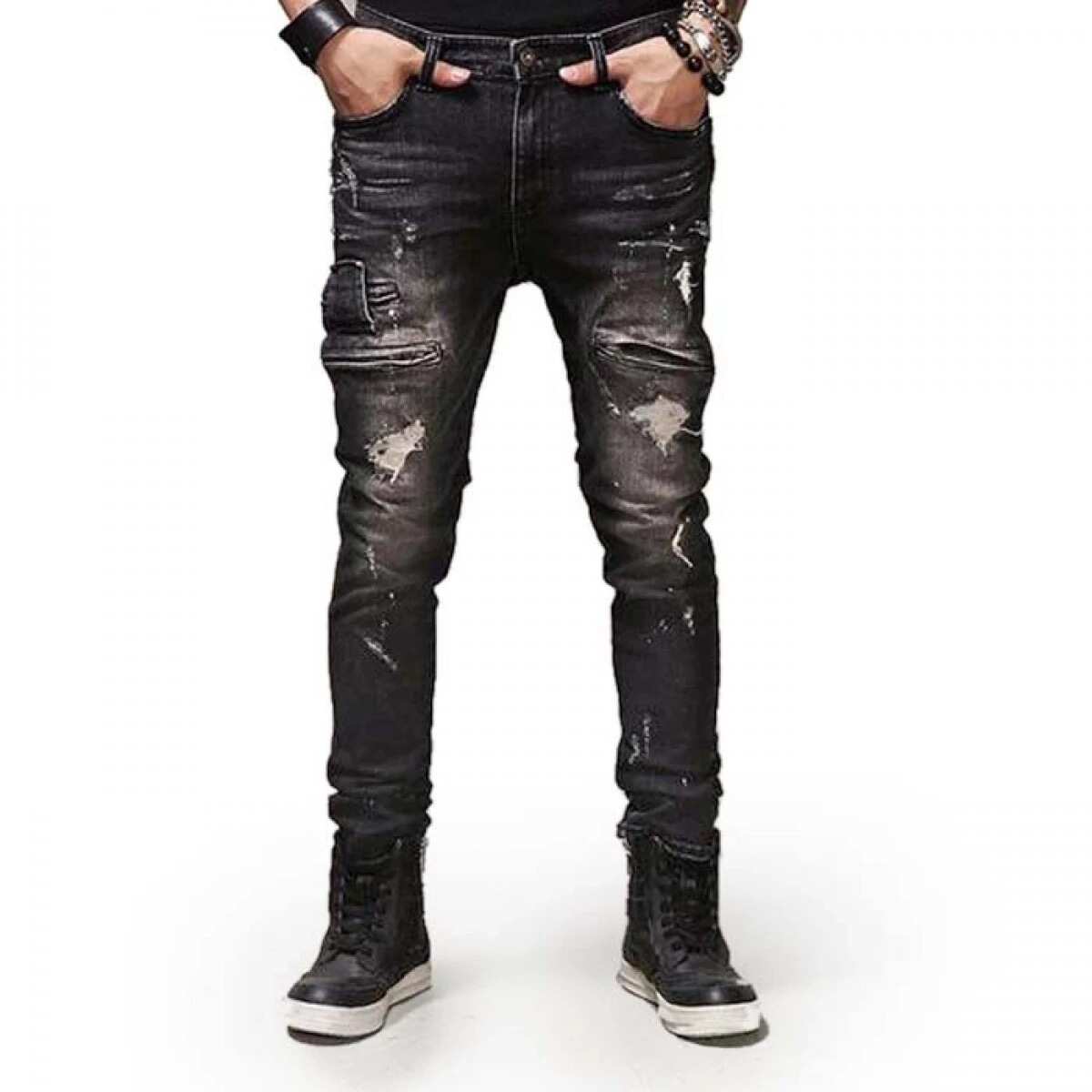 Ripped jeans can add a lot of interesting styles to your everyday outfit. You can always rip your classic jeans into something completely distressed and fascinating! Ripped denim has never been out of style. It's the injected element of any streetwear. The casual wearing of ripped jeans on the streets may get a lot of attention.
All ripped jeans can be paired with a plain T-shirt, leather jacket, and trainers;
Your ripped jeans can be dressed up with a pair of boots plus any smart jacket. It's a perfect outfit for any smart casual events.
You can mix and match outfits with a smart top and sports shoes. Nevertheless, you should keep the colors simple. However, Ankara style T-Shirts may also suit African style.
Ripped jeans with the light blue color top are something that you should try this season. You will not believe how it can actually affect your appearance!
Styles of wearing men's designer jeans
1. Casual Style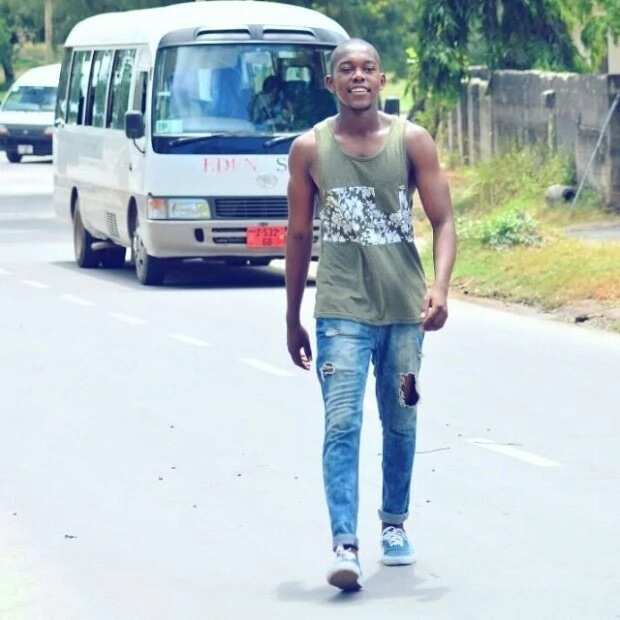 It's so-called ultimate dressed down casual wear staple jeans. They are provided to be more than just jeans with holes. This style of wearing jeans is preferred to be used with sneakers, T-shirt (usually one color) or desert boots. The distressed denim gives you everyday look and edgier aesthetic. Still, you don't need to overpower these jeans with other accessories.
Overcomplicating your look will just feel unnatural for you and even overstyled. The effortless look is what you really need to achieve in your style. Therefore, when you wear something, wear it casually.
2. Smart-Casual Wear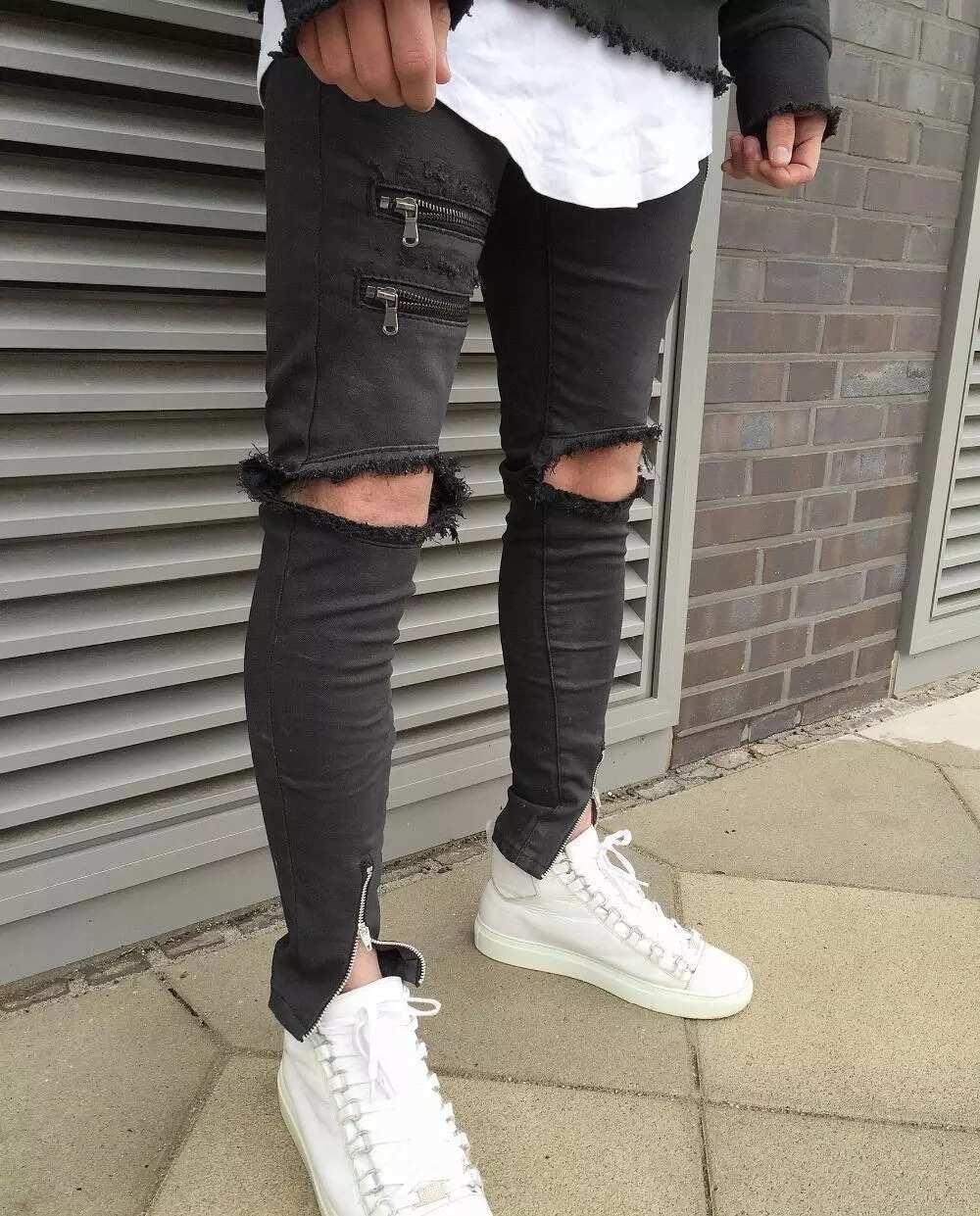 It's so-called up-style look which is perfect if your company has a casual office dress code. Straight or skinny ripped jeans can be perfect for your office standards. The smart top-half is exactly what you are looking for!
3. Alternative Ripped Jeans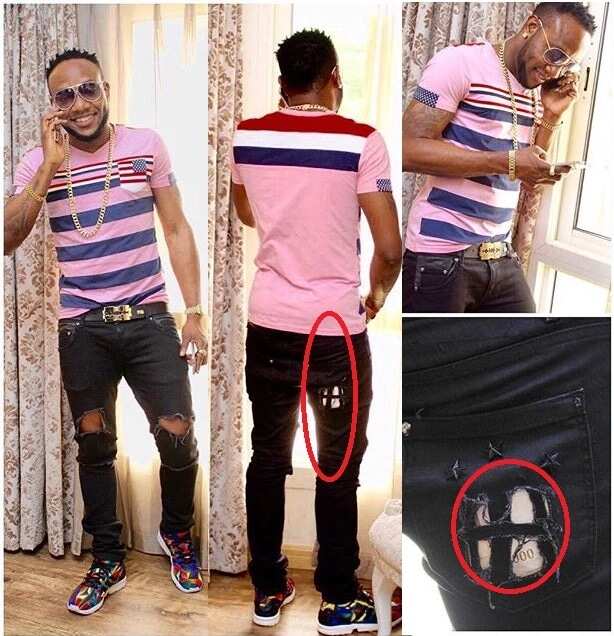 Many people associate ripped jeans with grunge or punk culture. They are perfectly right about that. Therefore, it's possible to wear long shirts or even jumper with chunky grey ripped jeans. It provides you an edgy style. Brown boots will finish your grunge style immediately.
4. DIY ripped jeans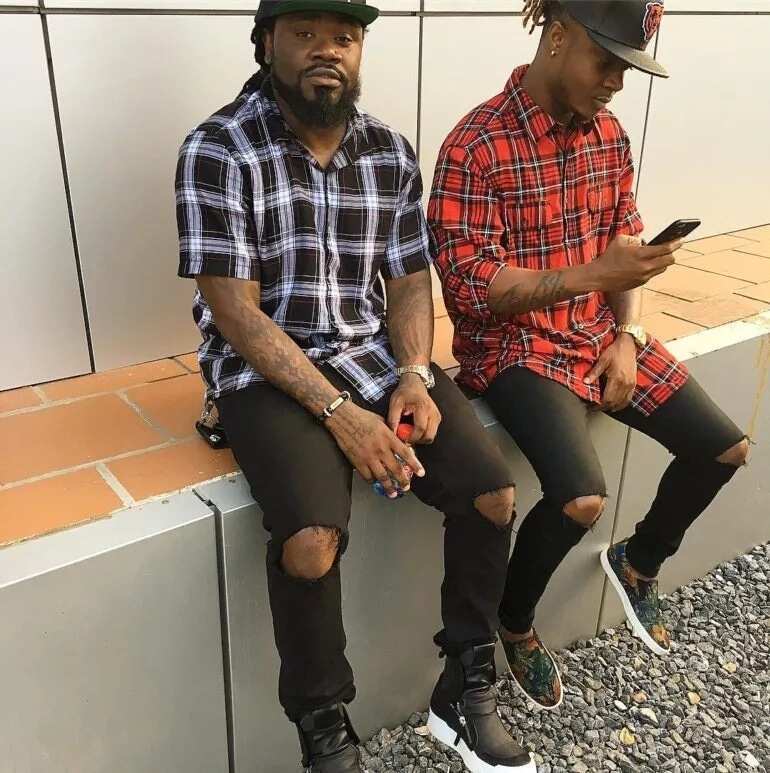 If you have a desire to take your ripped jeans to the extreme level, then you should think about their total remake. Distressed patches and frayed hems will make a trick. Therefore, you can always make a few holes in your old classic jeans and achieve some fantastic results in style.
Ripped Jeans can be a perfect match for your new style of clothes. A few decades ago, it was just a part of some subcultures, today, almost every famous pop-star wear ripped jeans.
Ripped jeans can be a good choice for your everyday casual style. Still, you can always fit it with smart-casual or just smart style. Do not forget to add some accessories to your jeans, but don't overdo with these accessories. It should seem natural, or it will ruin the whole style for you. Stay natural – stay trendy!
READ ALSO: How to make braided wigs