Yam flour production is a pressing issue for many Nigerian businessmen. This product is widely spread across such continents as Africa, Asia, Latin America and India. This is absolutely useful food that has a high economic value. That's why we are going to tell you how to start a successful production of yam flour.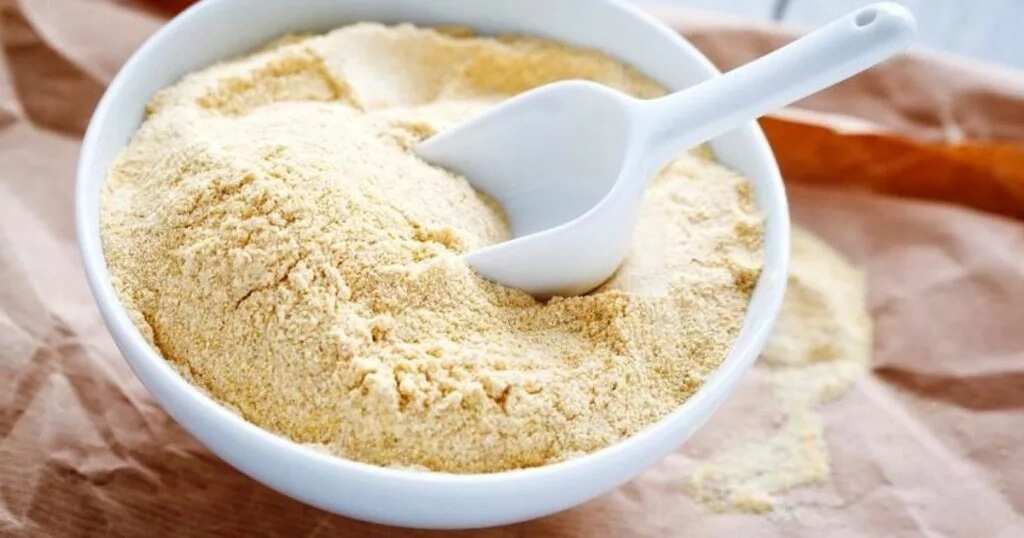 The starchy tubers can be yellow or white. In the most cases they are found in West Africa, China and Asia. The leader of yam production is Africa, and it has a production volume over 80 million tons. Except that yam is profitable food, it also has a high nutritional value. Yam is reach on potassium, sodium, saturated fat, dietary fiber and manganese. There are many ways to use this beneficial product. Many Africans fry, boil, pound, grill, roast and bake it.
Yam flour
There is a traditional Nigerian delicacy – pounded yam. It's also very popular and beloved in West Africa. To make a pounded yam, it's necessary to boil it and pound in a mortar. However, there is a nice substitute today. Yam flour is a great alternative to this not very easy procedure.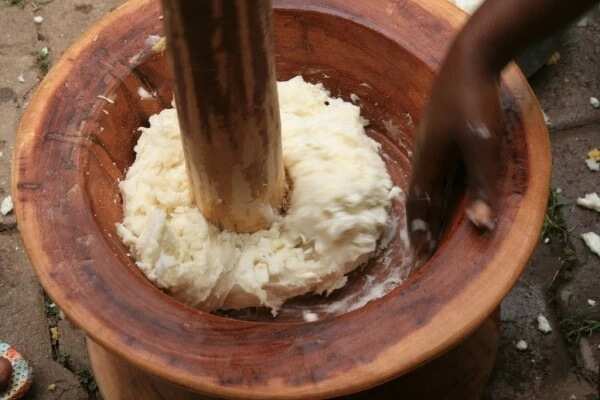 Generally, we know two main types of yam flour in West Africa. The composition of these two types are different. Yam flour processing occurs in different ways to get white or slightly brownish soft flour. It depends on what type of flour is required.
One of the most important benefits of yam flour is a long shelf life. It doesn't even require refrigeration. Moreover, they say that it can become even better over time. Preserved yam flour is even more persistent and less bulky.
Yam flour processing takes a lot of time. In addition, it's quite laborious and hard. It's necessary to peal it, then cut into pieces and finally boil in water. You can salt it or add any other condiments until it is prepared.
The next step is using of odo - a special carved out tree trunk. After that you should pound it with a wooden pestle. As you can see, this procedure requires a lot of physical efforts and sometimes can be unhygienic.
Export Potential of yam flour
Pounded yam flour is frequently used at social and also home events. Due to its simplicity, nice taste and easiness of cooking, yam flour displace a traditional way.
Except that this product is in demand, it is also highly exported. This is due to the fact that there is a lack of yam in Europe, America, and Australia. That's not surprising. As we've said earlier, it grows in tropical regions like Africa, Asia, India and so on. Moreover, the foreigners would like to taste this rich delicacy and they are ready to give a lot of money for yam flour.
The other factors that make yam flour so desired for other countries are good growing climate, easy accessibility and excellent returns on investment.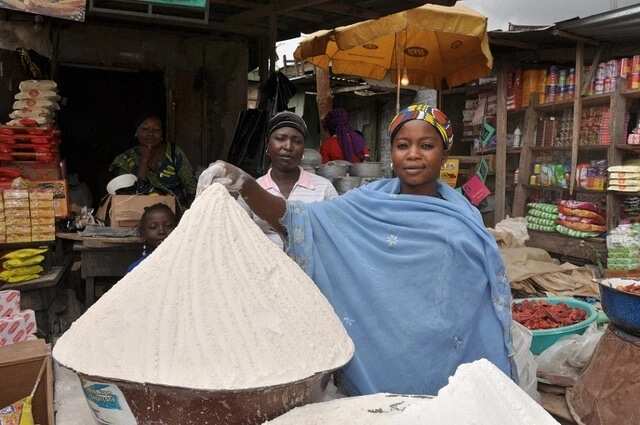 READ ALSO: Snail farming business plan in Nigeria
Business plan on yam flour production
One of the major question for Nigerian entrepreneur: What do I need for production of yam flour in Nigeria?
Firstly, you need such equipment like:
weighing machine;
slice and grating machine;
milling pounded yam machine.
Thus, yam flour processing includes:
washing of the yam;
grating of the yam;
milling of it and packaging.
Consequently, the production process of pounded yam flour is:
purchasing of high quality white yam;
washing away the sand on the yam tubers;
peeling of the yam tubers;
then washing of the yam tubers;
cutting and grating of the yam tubers;
grinding and sieving of the granule;
finally, packaging of the yam flour in branded package.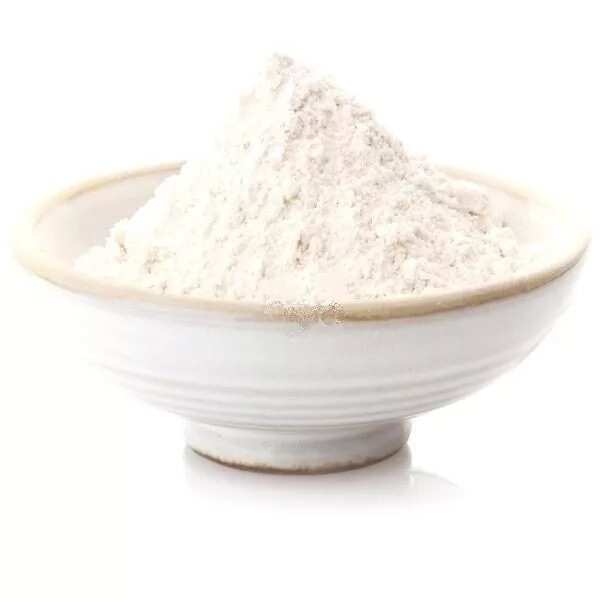 Searching of raw material
There is only one raw material for yam flour production. This is the yam tuber. It can be found in many countries that we've mentioned earlier. The interesting fact is the difference in white yam species in these countries. As for West Africa, it has good white yam for producing of pounded yam flour.
Yam flour processing machine in Nigeria
You should take seriously this issue. It's necessary to have the heavy equipment for production of pounded yam flour. Yam transportation also requires good machinery because it's quite heavy. You will need heavy-duty trucks for moving it from the farm to your factory.
It's also necessary to have a source of power supply, for example a generating set or steady electricity from the national grid.
One more equipment for yam flour production is a source of water and water storage tank. The other necessary equipments: weighing, milling and packaging machine, grater, dryer, slicer.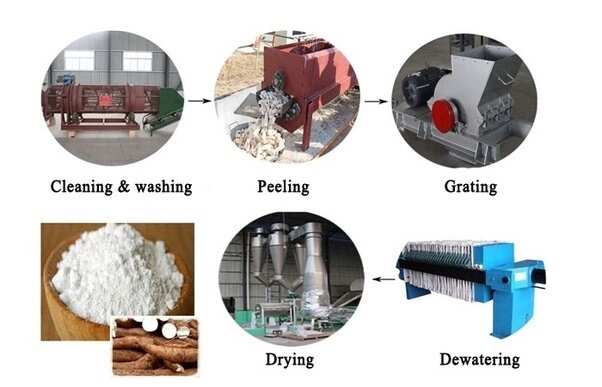 Financial resources
You should care about it in advance. Ideally, it can be your own savings, family support or micro-finance bank.
Location
Your business should be located in the area of Nigeria that is easily accessible to the future consumers.
Advertising
When your product is ready, you can run the ads. This is a good way to inform a public about your business. It can be done only if it is approved off and cleared by the government agency in charge. Advertising will help your potential consumers to know more about your product and motivate them to buy it. You can use such ways like bill board, television commercials, handing out flyers.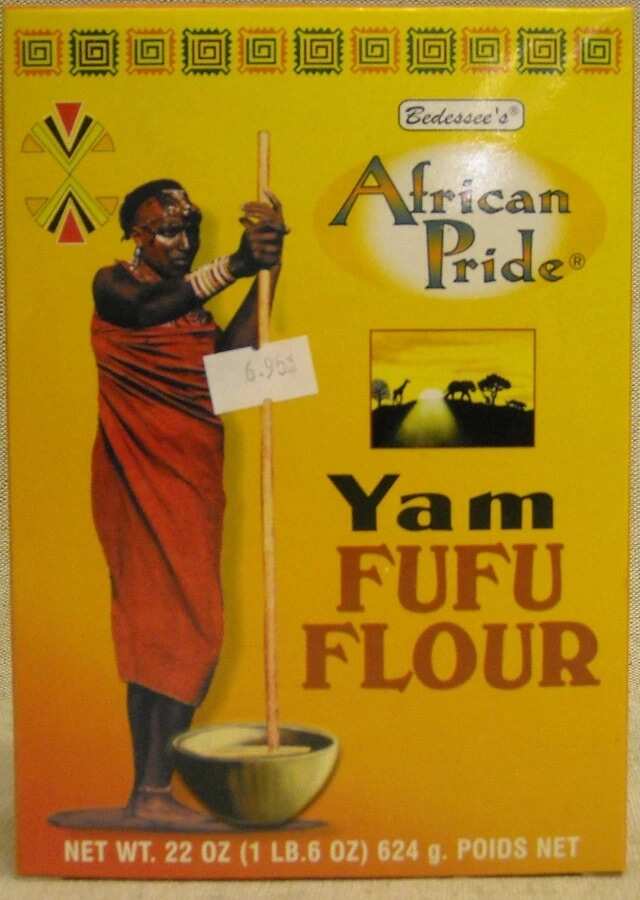 Labour and salary
You will need employees in yam flour production. The more successful your business is, the more people you need. The salaries can be daily or monthly. Please note, the output of product depends on the salary. If payment is good, it helps to increase the production output.
In the case of huge consignments the yam flour can be exported via ship or air transportation. You can also sell the product in online stores, local shops and supermarkets because there are the high needs within the country.
To be able to invest and run a business successfully, you should to sum up its pros and cons, every possible risks, approximate profit, obtaining all the necessary licenses and permits, potential clients. If you have found more advantages and profits, start your business boldly.
READ ALSO: How to start export business in Nigeria in 2018?