- Report of crisis in Taraba state which resulted in the killings of innocent persons has dominated the Nigerian media space for a while
- A foundation has taken steps to address the situation with a campaign targeted at youths in the area
- It hopes to see Taraba state become an example for other diverse states across Nigeria
The crisis in Taraba state resulting in the killings of innocent persons has attracted the attention of environmentalist and businessman, Gills Gilbert Nyanganji.
Through his foundation, Nyanganji has launched the Think Campaign targeted at youths in Taraba state to embrace peace.
Shedding more light on the initiative at a press briefing in Abuja on Monday, May 7, Nyanganji said the Think campaign will focus on peace and dialogue in Taraba state.
He noted that it is important because of:
1. The understanding that peace is necessary for progress and development while violence is doomed to bring the opposite.
2. The understanding that our diversity is our strength, and with respect and tolerance, this cycle of violence will become a thing of the past.
3. The understanding that peace is priceless, terror is senseless and the will to give peace a chance.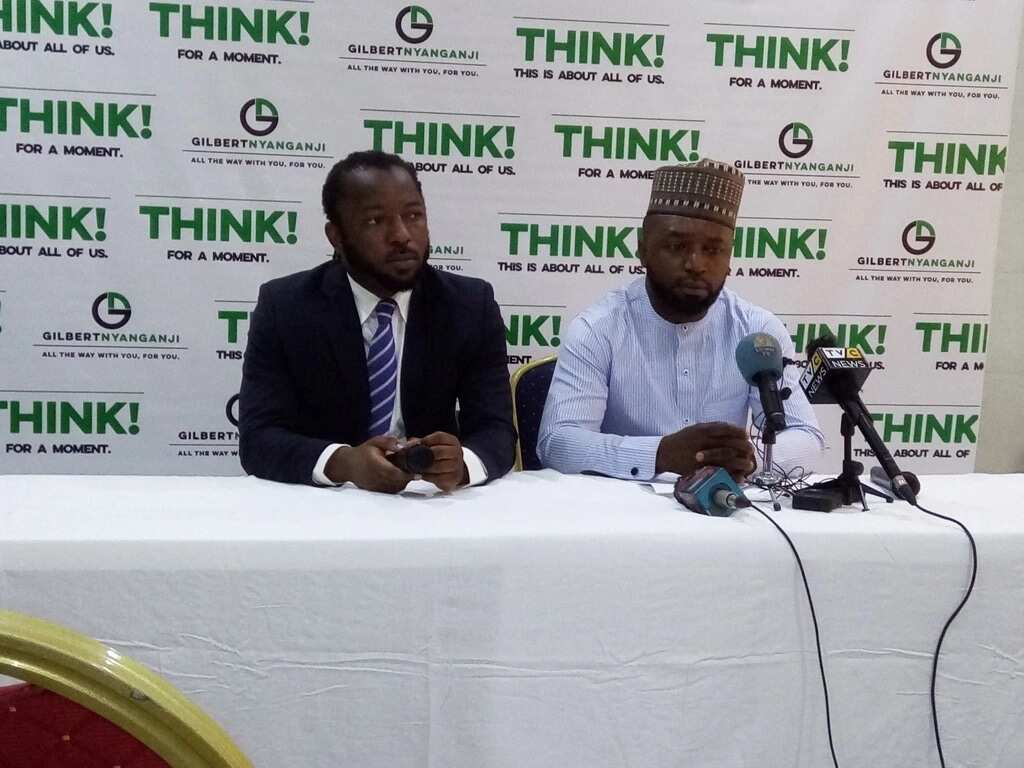 READ ALSO: LGA chairman frustrating my efforts to help my people - Nyanganji
He stated that: "The infinite hope is to see Taraba state become an example for other diverse states across Nigeria," adding that the THINK campaign "will be a series of engagements across Taraba state to encourage grassroots support of ongoing efforts by both federal and state government constituted conflicts resolution commissions.
"Our aim is that following these engagements, the sons and daughters of Taraba state would choose a different course of action, drop our various tools of violence, and THINK about our actions and their repercussions, and embrace peaceful the settlement of our differences.
"The THINK campaign has already begun the production and distribution of campaign posters and handbills across the state for sensitization. And we call on all residents and indigenes of Taraba to support the actions and decisions of these commissions for the peace and development of our beloved state."
He applauded the state governor, Darius Ishaku and his entire administration for what he described as "their dedication to finding lasting solutions to this crisis."
The trend of ethnic tensions and violence has remained consistent in Taraba state for decades.
Different areas in Taraba state have witnessed several ethnic clashes dating back to the 70s. between farmers and herders across the state.
READ ALSO: Ayem Akpatuma: Army recovers arms in Taraba state
Meanwhile, the Nigerian army declared five suspects wanted for the crisis in the state recently.
The suspects were declared wanted for their alleged roles in the killings in Takum local government area in particular and Taraba state in general, according to a statement by the army spokesman, Texas Chukwu, a Brigadier-General.
Benue IDPs: Education amidst crisis | Legit.ng TV
Source: Legit.ng