How to vote on Big Brother Naija on WeChat, via SMS & website
Big Brother Naija is a popular Nigerian TV show that is watched by many families and friends. BBNaija voting is an important process of this show, and many of us cannot wait to choose his or her favorite housemate and couple. It is necessary to understand how to vote on Big Brother Naija, since there are multiple voting channels you can try.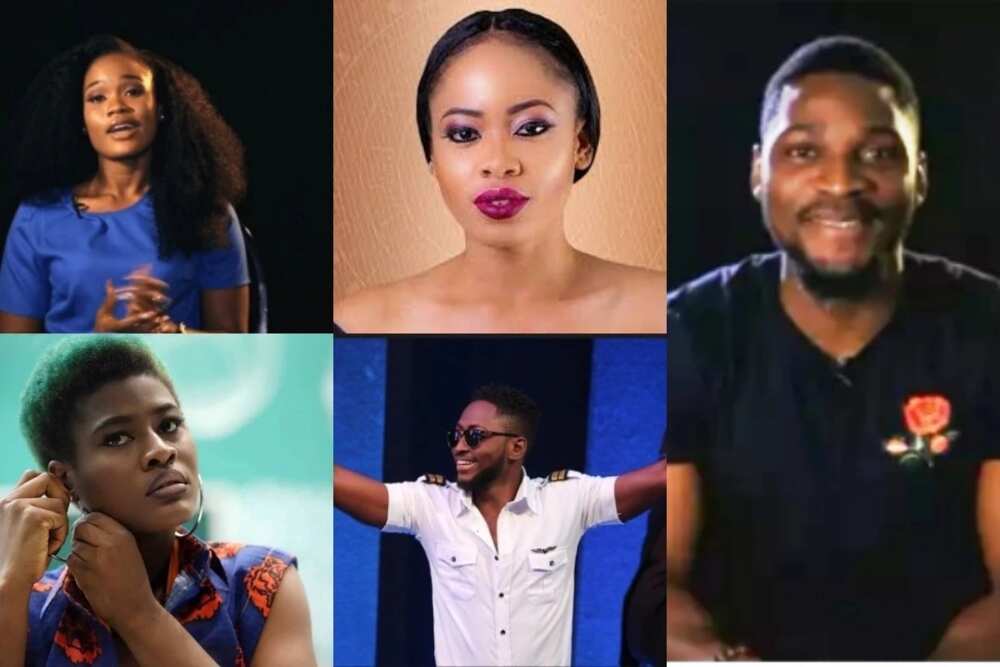 BBNaija Voting Methods
There are several ways how to vote on BBNaija. Here is the full list of all voting platforms you can use:
BBN SMS
Big Brother Naija voting site (online)
WeChat
Mobile website
You can also take part in the Big Brother Naija poll directly on the show's website. Let's see how each method works in reality.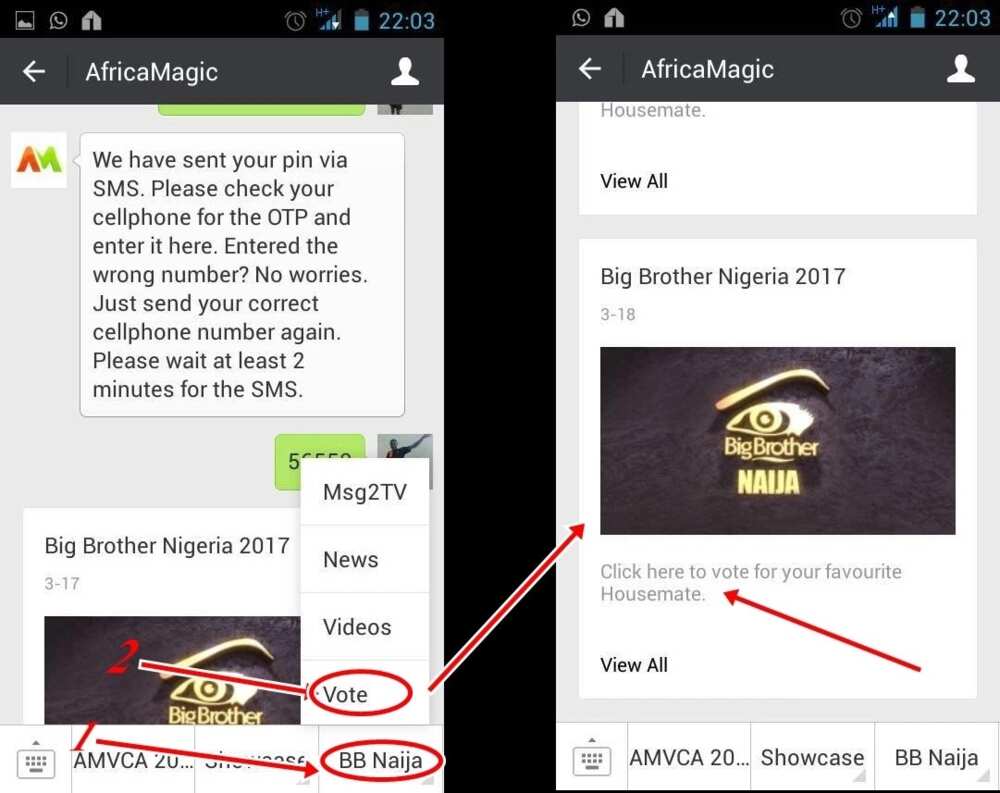 How to Vote on WeChat for Big Brother Naija
Using WeChat can be free for you. You can add up to 100 votes to support your favorite housemates. Here is what you should do:
Step 1. Download WeChat software.
Step 2. This application needs to be installed on your phone, so install it after download.
Step 3. Adding one special ID (ID Africa magic TV) is must-do if you would like to vote at no additional cost. You will only have to pay for the data used, but the 100 votes themselves are free to send.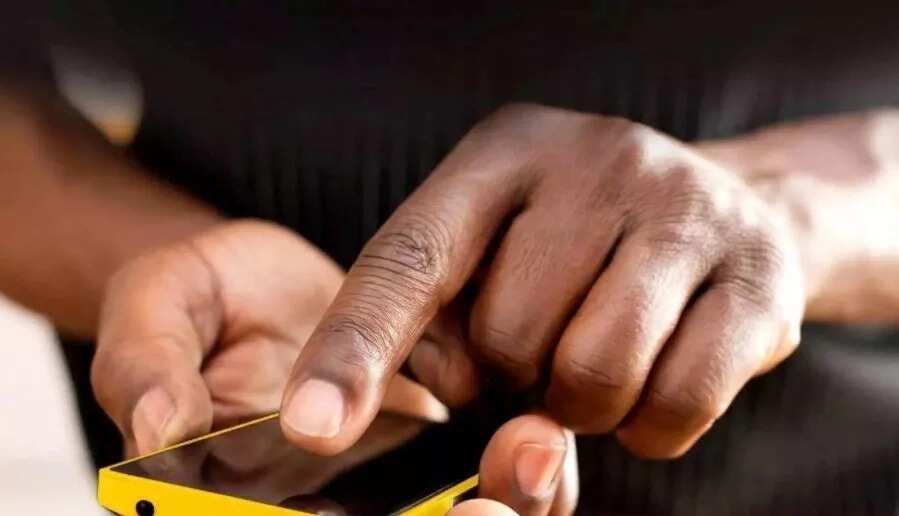 BBN SMS
To vote for your favorites is easy through text message option. Each SMS equals to one vote, but every show fan is allowed to send up to 100 SMS. Isn't it cool?
Here is how it usually works:
Step 1. Take your mobile phone.
Step 2. Start a new text message. Write this text: Vote housemate-name (there should be a space between Vote and name).
Step 3. Send your message to the Nigerian number 32052 (this option is not available to people who are outside Nigeria).
Each text message usually costs 30 Naira, so keep in mind that your vote would cost you 30 Naira and 100 votes would be 3000 Naira.
READ ALSO: Big Brother Naija 2018 auditions and starting date

Big Brother Naija Voting Site
Those fans of BBNaija who don't want to spend money but still wish to vote and choose their favorite housemate can take the advantage offered by the BBNaija official site https://africamagic.dstv.com/.
When the show is on, you can register an account within the website like this:
Step 1. Visit the site.
Step 2. Click on Sign In (if you are registered) or Register (if you don't have an account yet).
Step 3. Provide your mobile phone number in this format +2341234567 if you are registering a new account and wait for the passcode, which would be send to you via text message on your phone. Use this code to finish registration.
Step 4. Each registered user usually receives up to 100 free online votes to use from a computer.
BBNaija Voting from Mobile Phone (Online)
If you would like to get extra 100 free votes, you should register at the BBNaija mobile site using your smartphone (this is similar with how to vote using the website on your computer). This way you will get these extra free votes to use.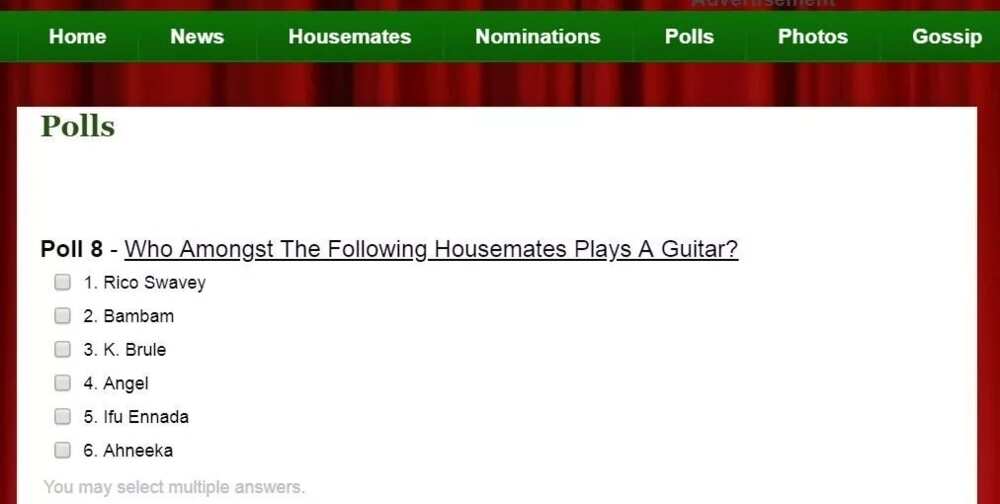 Big Brother Naija Poll 2018
Right now you can still take part in the Big Brother Naija poll here. Some polls are already closed, but some are still available. Each poll is a cool way to see how much you know about different housemates.
About Big Brother Naija Voting
It is necessary to note, that the winner of Big Brother Naija 2018 is already announced (the third season is won by Miracle Igbekwe), and the voting lines have been closed. This means that you cannot vote for your beloved couple or housemate right now. You can use the instructions on how to vote on BBNaija for the next show.
We believe that our guide on how to vote on Big Brother Naija can be handy to you even in 2019. Bookmark it and follow the show news to know when the next voting opens to public. Since, this is one of the mostly discussed shows in Nigeria and its winner gets millions Naira as a prize, you will love watching it and participating in polls and voting.
READ ALSO: Big Brother Nigeria housemates 2018
Source: Legit.ng