WAANSA Nigeria visits ECOWAS, lauds IGP on mop up of small arms nationwide
- The IG of Police Ibrahim Idris has been hailed for his efforts at mopping up small arms and light weapons nationwide
- The commendation came from the West African Action Network on Small Arms, Nigeria chapter
- The group recently had an inaugural meeting with the small arms unit of the Economic Community of West African States (ECOWAS)
WAANSA Nigeria chapter has lauded the efforts of the IGP Ibrahim Idris in his nationwide quest to mop up small arms and light weapons across the country.
President of WAANSA Nigeria, Jephthah Asimole, gave the commendation in Abuja after an inaugural meeting of his organisation with the small arms unit of ECOWAS on Thursday, May 3.
Asimole said relevant civil society groups like WAANSA Nigeria were ready to liaise with the Nigeria police in the mop up of small arms across the country particularly in the area of commencing an immediate inventory of recovered illegal arms from non-state actors.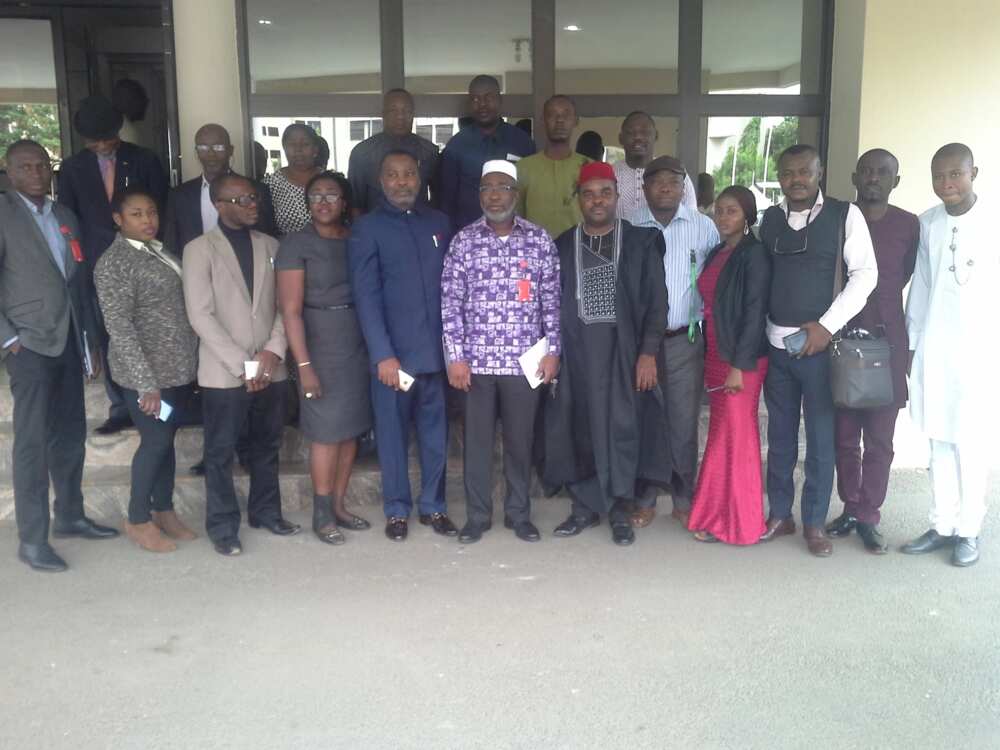 READ ALSO: WHO commends Saraki on commitment to universal healthcare in Nigeria
"Conflicts that cause widespread hardship do not result from conventional weapons of war like warships and tanks but by low-cost small arms and light weapons.
"The global proliferation of these arms has frustrated government efforts towards restoring peace in war torn areas especially in management of refugees for whom millions are spent in setting up camps and resettlement.
"Small arms are not only known for the killing and maiming of human lives but they also kill economic and social bonds on which developmental institutions rely on," the WAANSA Nigeria president said.
He also urged Nigerians to support the call for comprehensive poverty reduction strategies with focus on agriculture in the West African sub region, stressing that this will improve the living standards in local communities and reduce small arms crimes.
The meeting was attended by the new management of WAANSA Nigeria led by Asimole, officials from the small arms unit of ECOWAS, representatives of civil society organisations and the media.
Legit.ng gathered that the meeting is also in preparation of the global week of action against gun violence which kicks off from today, Monday, 7 to Monday, May 14.
PAY ATTENTION: Read the news on Nigeria's #1 new app
WAANSA Nigeria is an affiliate of the International Action Network on Small Arms, IANSA, and works in conjunction with the United Nations and ECOWAS.
About a month ago, President Muhammadu Buhari was nominated into the board of WAANSA.
The organisation made this known through an open letter to the president seen by Legit.ng and dated Wednesday, March 21.
The letter stated that President Buhari's nomination "is in appreciation of your dedication in eliminating gun violence and related crises in Nigeria and the West African sub-region."
Nigeria is practicing Oligarchy (Nigerian Street Interview) on Legit.ng TV
Source: Legit.ng