Nigerian attachment hairstyles for ladies
Some women are not so lucky to have long, thick and strong natural hair, but it does not mean that they are instantly unable to create the majestic hairstyles. There is a good alternative to it – you can always try the attachment hairstyles. This guide will take you into the wonderful world of Nigerian attachment hairstyles for ladies!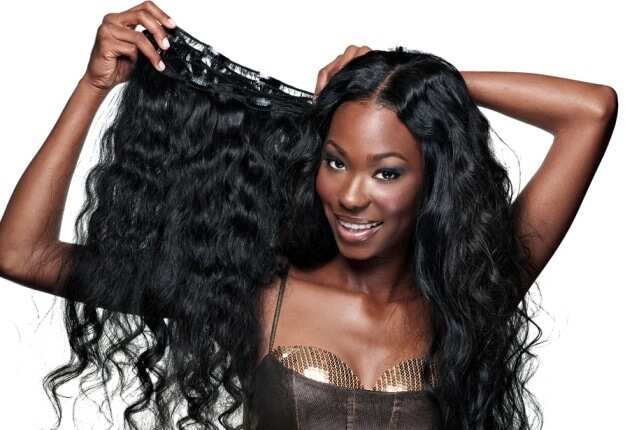 Nigerian hairstyles with attachment: why are they so good?
The Nigerian attachment hairstyles are convenient for everyone because they will not damage the natural hair structure, create the additional pressure on your hair, and can be kept on the hairpins that are woven into the braids.
Now, we will show you the latest hairstyles in Nigeria that are based on hair extensions. With these, you will create a gorgeous look that everyone will admire.
Hair strands
You can purchase some strands of hair that look exactly like the real hair. This is mostly for those who are dissatisfied with their hair volume or length. With additional hair strands, you will look lovely and flaunt your feminine beauty. There are two types of hair strands that you can buy. The first is natural hair strands, which are more expensive, but they are also of better quality. You can do anything with them, including washing, straightening, and curling them. Shortly, it is a good replacement for natural hair. The second type is artificial hair strands, which are not so expensive and come in various colors. However, they do not have such high quality as the natural hair strands.
The additional hair strands can be attached to your hair in the following way:
First of all, you have to comb your hair thoroughly along its length.
Then, you will have to separate a part of your natural hair strands at the top and fix it. This part will not be necessary yet.
The simple hairspray that will fix your hair has to be used for parting your hair horizontally. Then, you have to comb your hair again.
Near the hair parting, you will have to attach the wide layer.
Afterwards, you need to raise the strands that are attached to your hair, pull them down on 3-5 cm from the first layer (the horizontal one), and repeat these actions.
Congratulations! Now your hair is long, gorgeous, and you can make different trendy hairstyles with the help of your artificial hair.
You do not have to make your entire hairstyle of one color. The hair extension strands are beautiful because you can mix and match them. You can easily add a few lighter strips of hair to the hairstyle, to make it stand out more.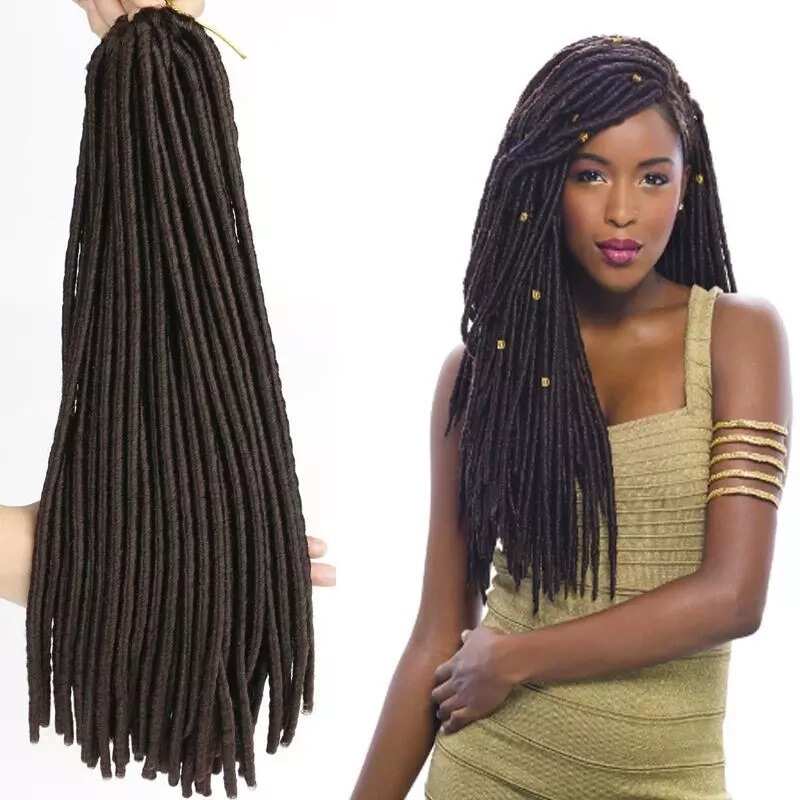 Ponytail
There is one more easy and simple hairstyle that you can create with the help of artificial hair. As you have already guessed, it is everyone's beloved ponytail. The creation of it will be easy and quick. All you will need to do is purchase the ponytail of certain length and attach it to your hair.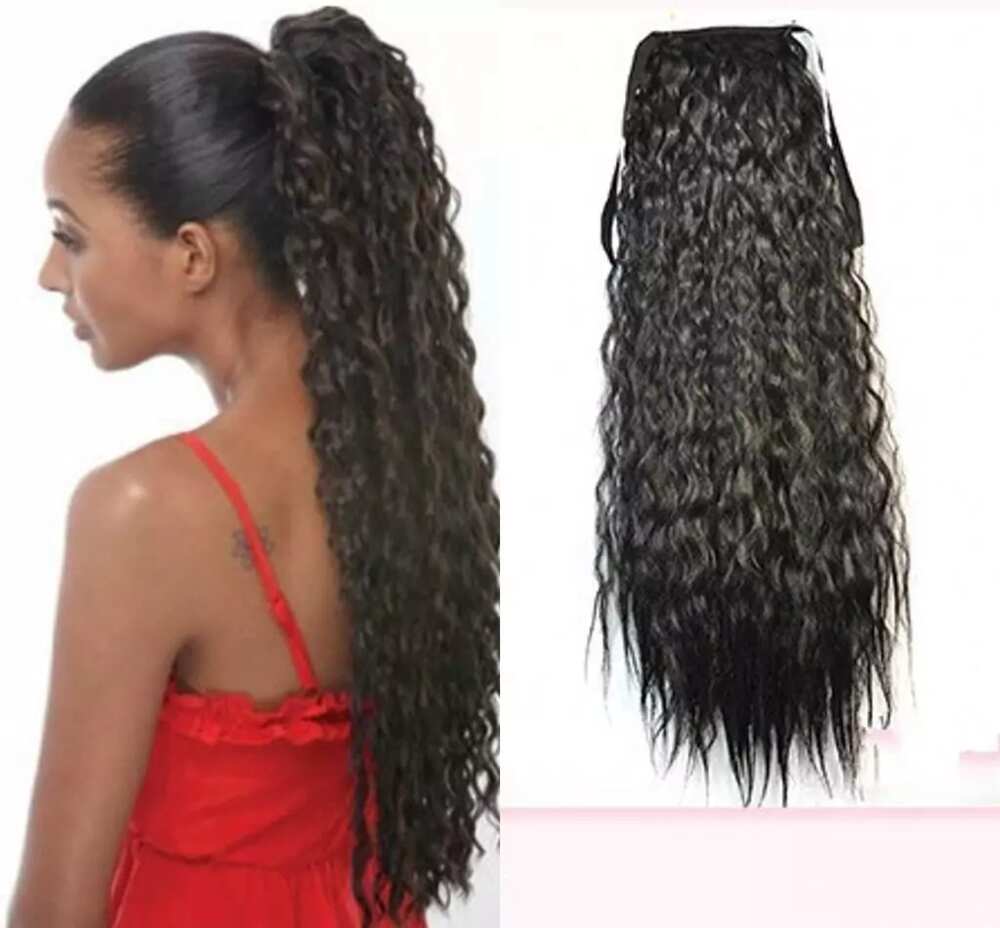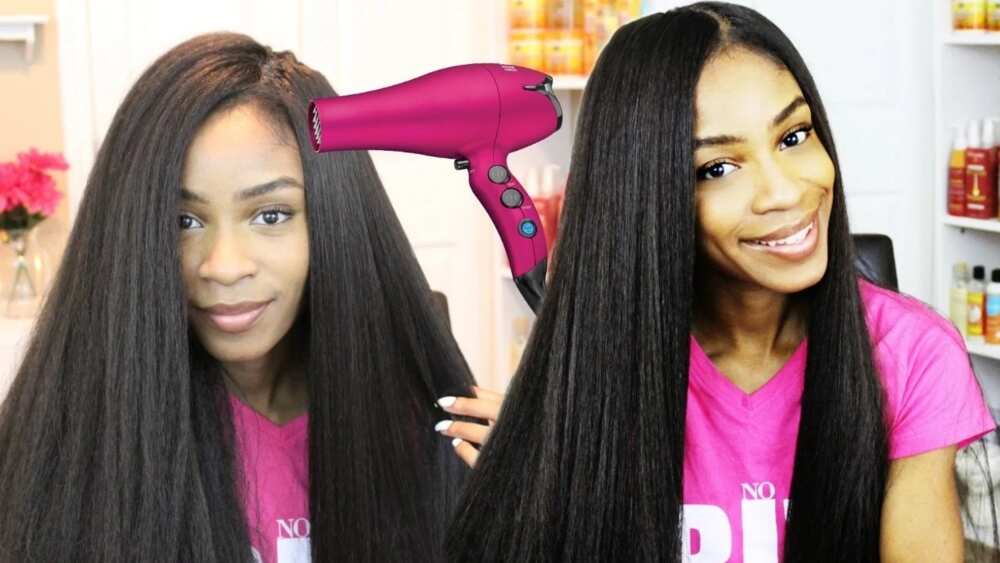 Ghana weaving with artificial hair
Sometimes, the simple strands of hair or a ponytail are not enough for you, and you will long for something more creative. In this case, you should turn to one of the timeless Nigerian hairstyles – Ghana braids. You should not be worried if your hair is not long or thick enough for making the magnificent braids.
So many African ladies nowadays turn to using kanekolon for their bright and memorable hairstyles. You can follow their example. Kanekolon braids can be done on the average hair length, which starts from 10-15 cm. Usually, the shorter is your hair, the more braids you will need.
READ ALSO: How to pack natural hair: best styles in 2018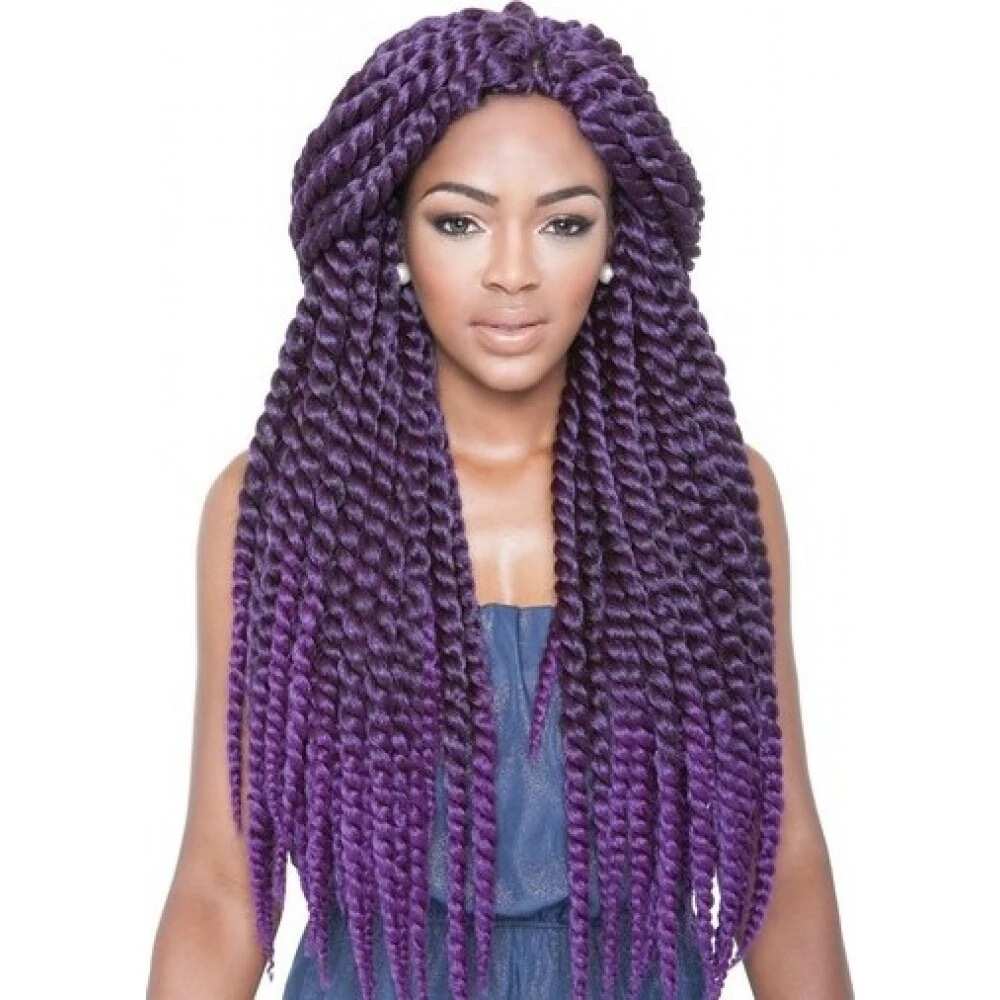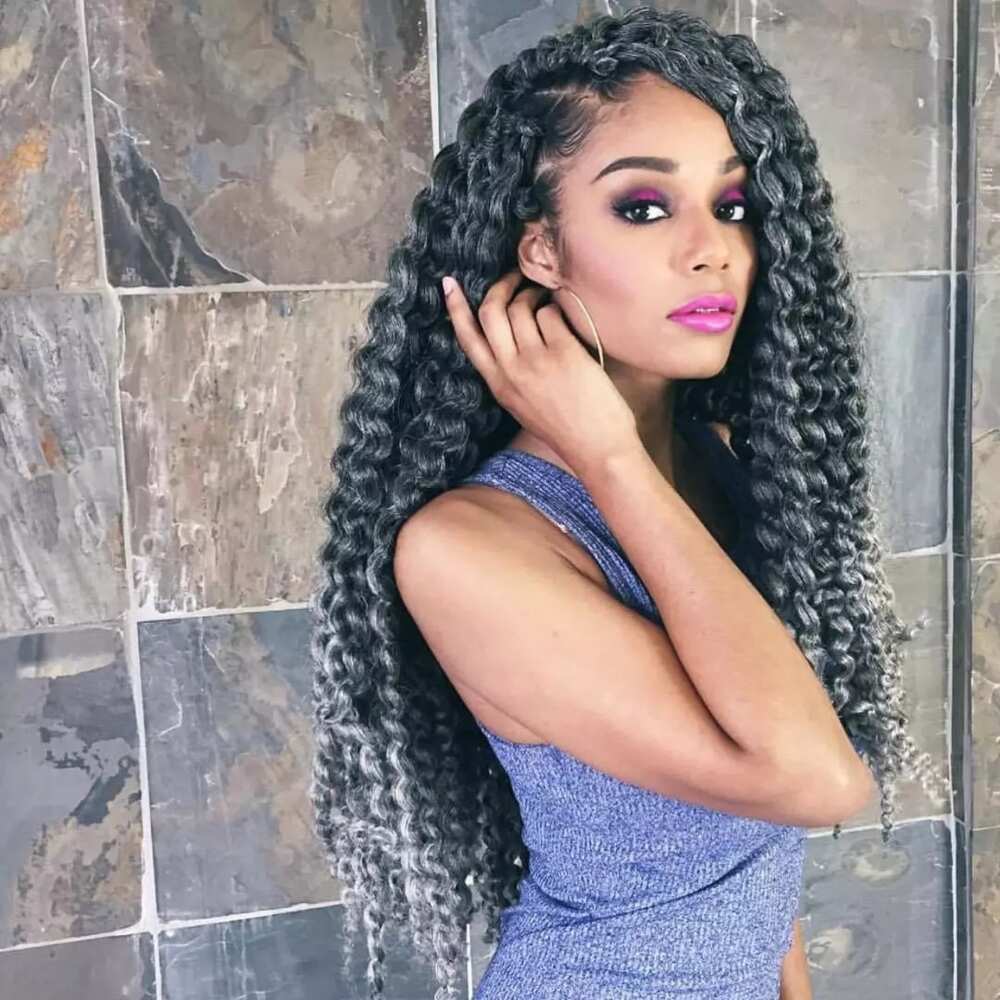 French braids
The easiest hairstyle that you can do with the help of kanekolon braids is French braids. With it, you can go anywhere – from the sports practice and work to party night. It fully depends on the outfit that you decide to choose.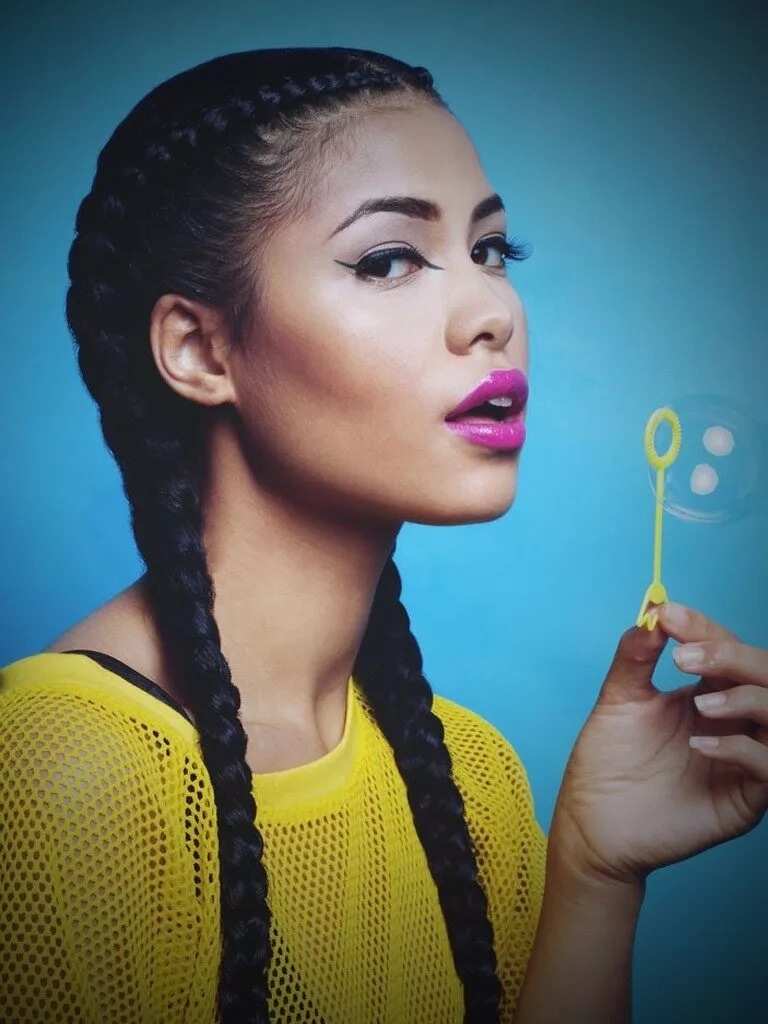 Temple braids
Braids on temples are a whole separate art from all the other hairstyles. They have been around for a really long time, and they are still in trend. And we will not even mention that they are simple in braiding – you only need to possess some braiding skills. Shortly, they are the same as French braids, but much smaller. There are no restrictions when it comes to creating temple braids – you can make a lot of amazing hairstyles using them.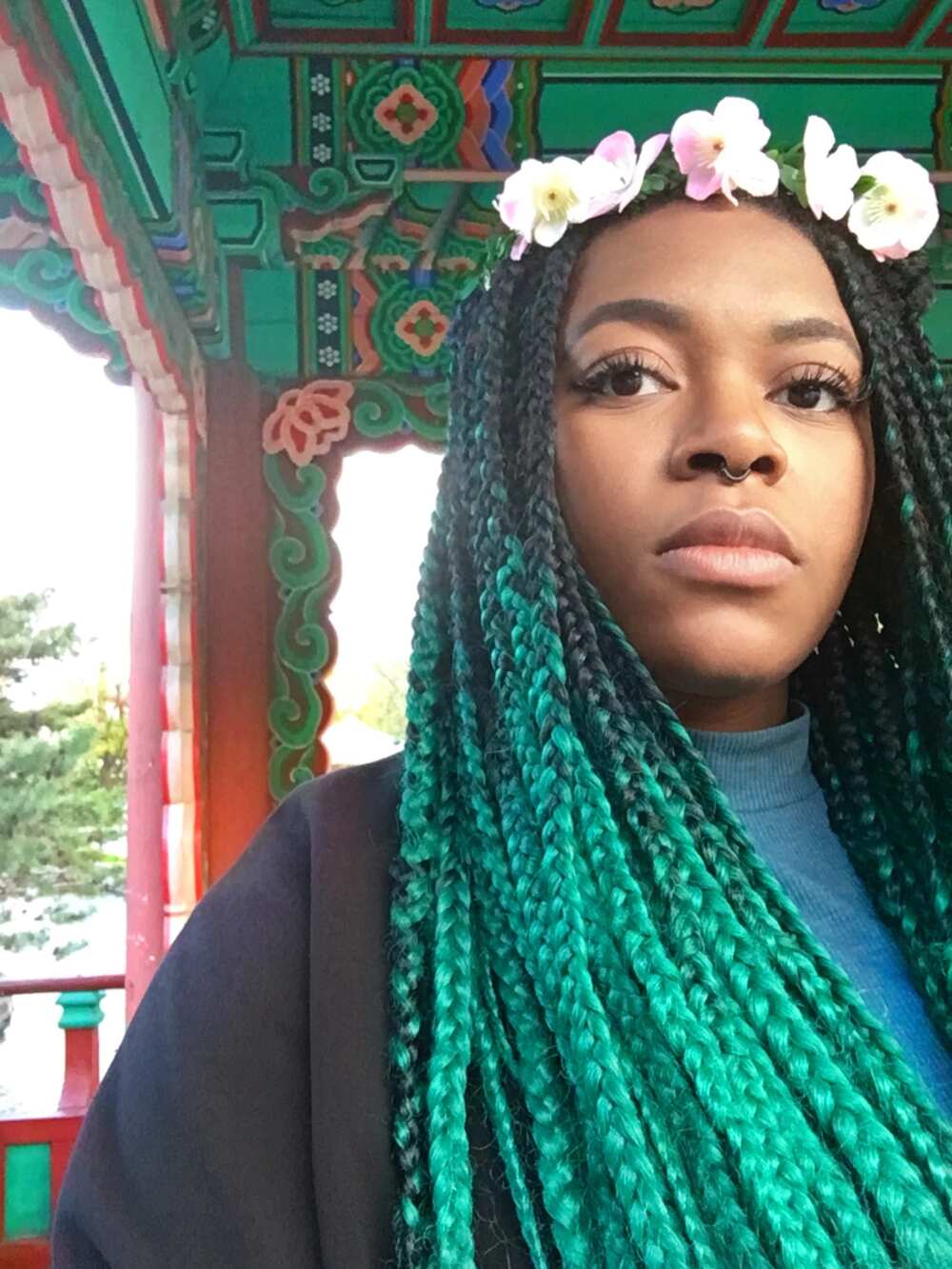 Dreadlocks
Creating dreadlocks using the hair extensions has become really popular among African fashion enthusiasts. Not only they are easy in maintaining, they are also light to wear and appreciated by other people. They look really innovative and avant-garde. They are not just messy braids – styling dreadlocks is a special art. Besides, they are a native hairstyle of African people because our hair is basically made for this type of hairstyles. If you do not possess the thickness and structure, you can easily add some hair extensions and voila – now you have captivating dreadlocks that make you look stylish. However, if your hair is weak and thin, you are not recommended to make a lot of dreads.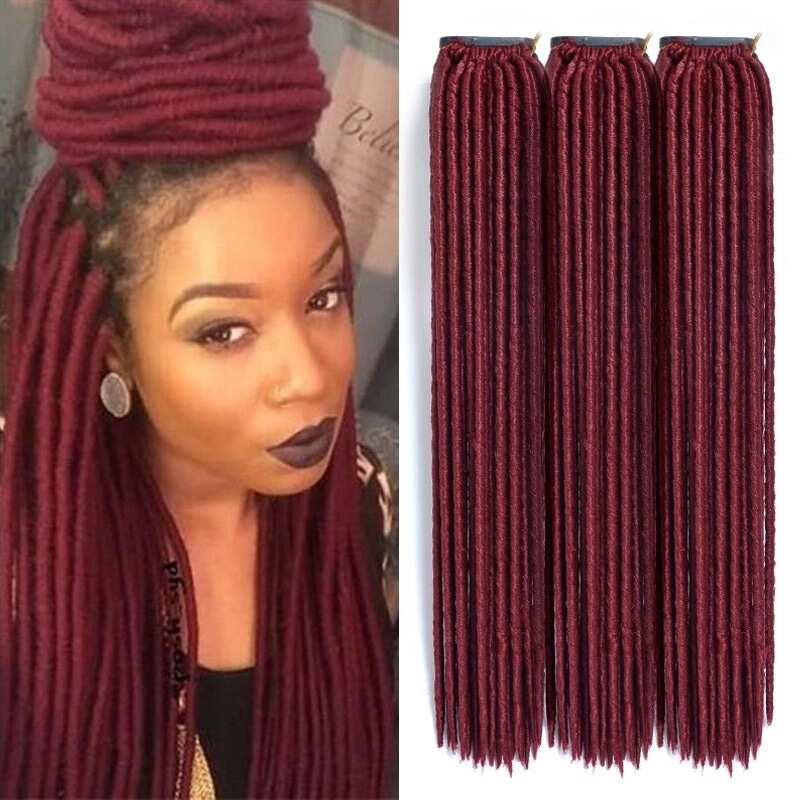 Crochet braids
Nothing is as popular as crochet braids in Nigeria right now. These hair extensions are really flexible and can be used for making a lot of various amazing hairstyles that will take your breath away. This includes curls, afros, twists, twist-outs, faux locks, and many, many other styles. For attaching crochet hair, you will have to use the crochet needle-like device. Even though the crochet braids are made of artificial hair, you will never be able to tell the difference between them and the real hair.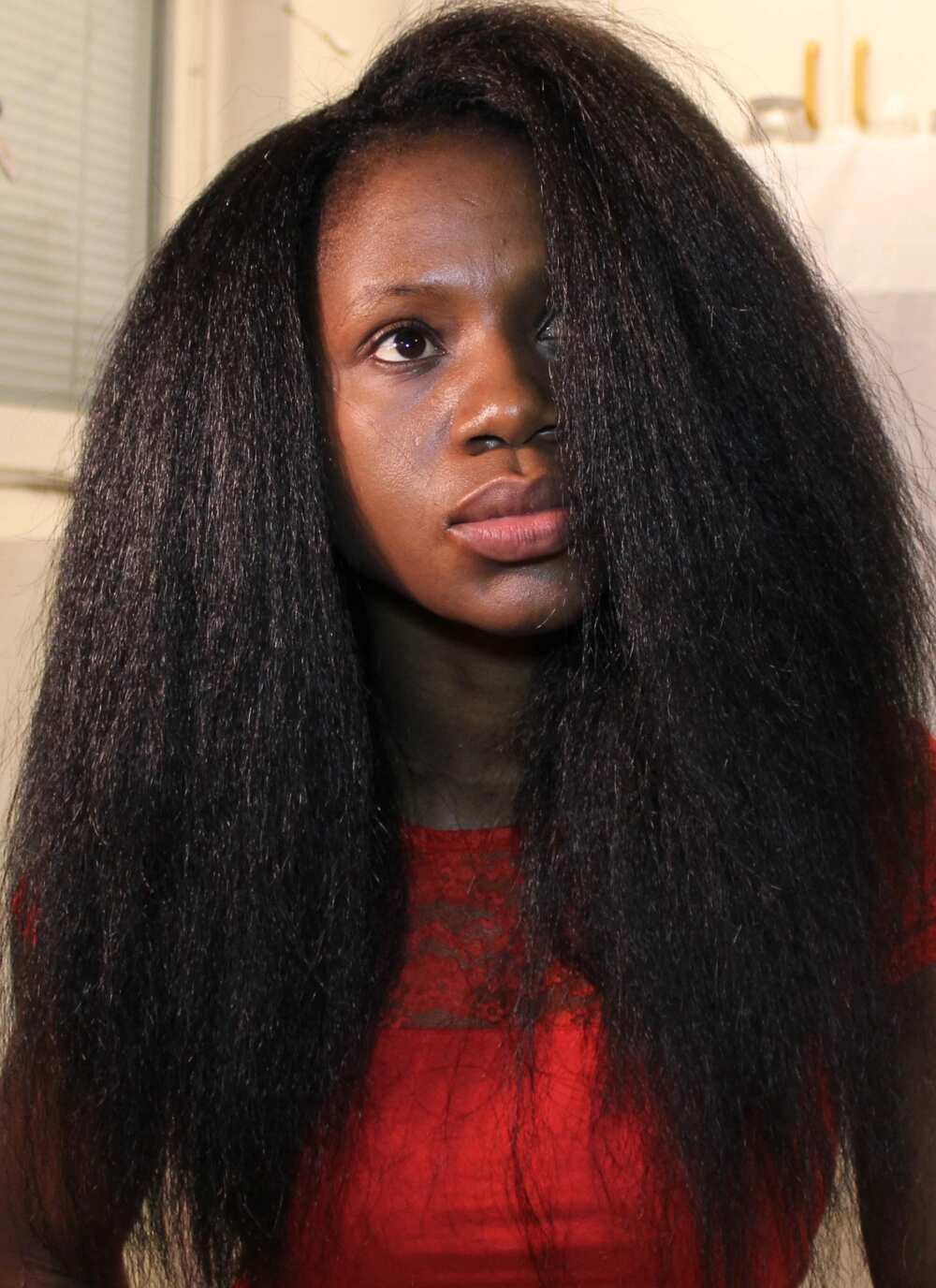 Now you are familiar with different kinds of attachment hairstyles for women, and some valuable tips about taking care of artificial hair.
READ ALSO: How to make Bantu knots with natural hair
Source: Legit.ng