Latest Nigerian fashion styles in 2018
What Nigerian doesn't seize the opportunity to be stylish and fashionable? The latest Nigerian fashion styles 2018 speak for themselves. This is absolutely unique, original and extravagant clothing. You can't wear it and to stay ordinary. Get ready to be the most fashionable Nigerian!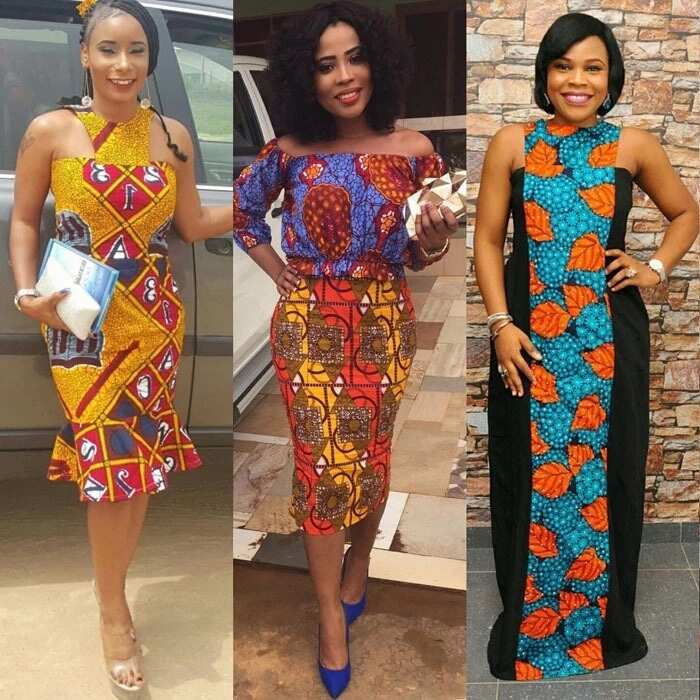 Latest Nigerian fashion styles 2018
There are many interesting traditional Nigerian looks for movie stars, businesspersons and even politics. And female native wears are even more diverse in our country. Well, let's consider these charming outfits.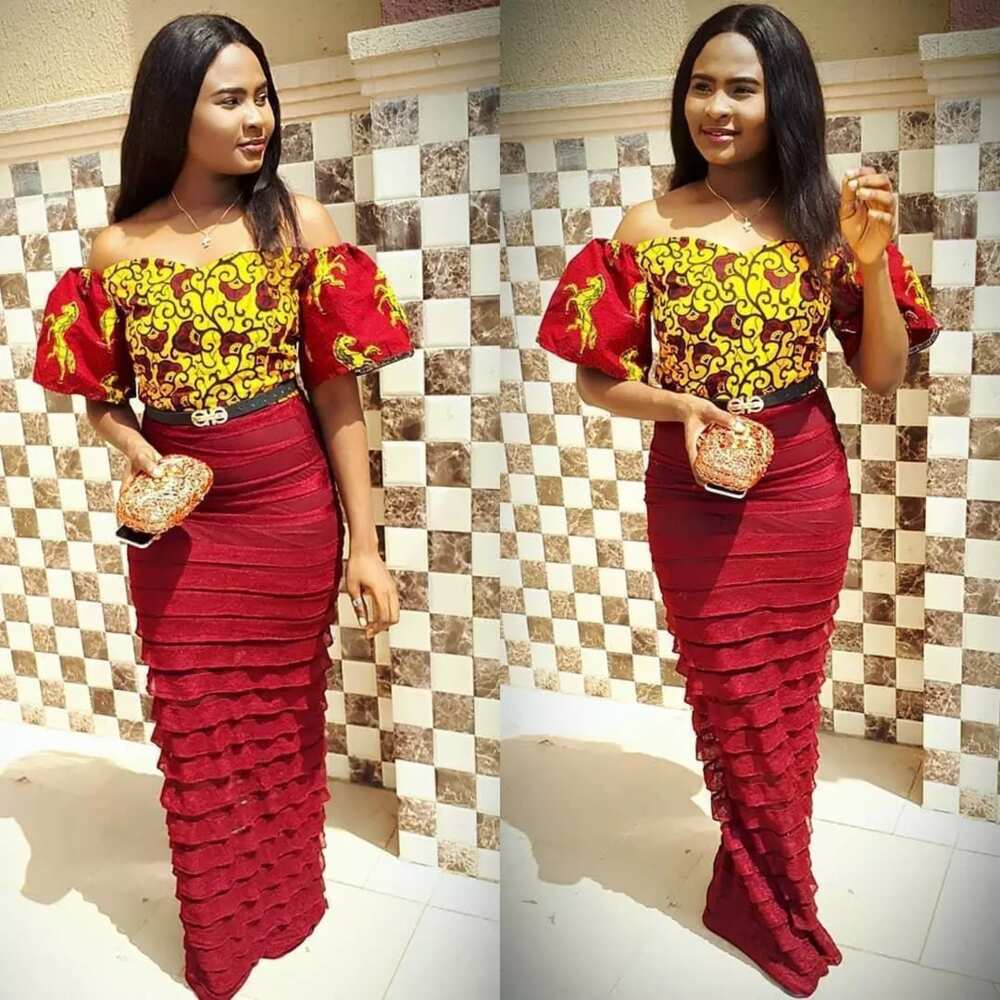 Ankara fashion
Ankara style is the most popular and favorite in Nigeria. If you are a big fan of Ankara gown styles, you know that they are still relevant today. Nigerian women do not wear Ankara dresses alone, Ankara can be worn like tops, trousers, skirts and even accessories as bags, hats, headbands and so on.
Choosing Ankara outfits gives you a lot of freedom. This style has many bright colors and contains about dozen of shades. Any Ankara gown or other type of clothing looks nice both with heels and sports shoes. However, most ladies prefer heels.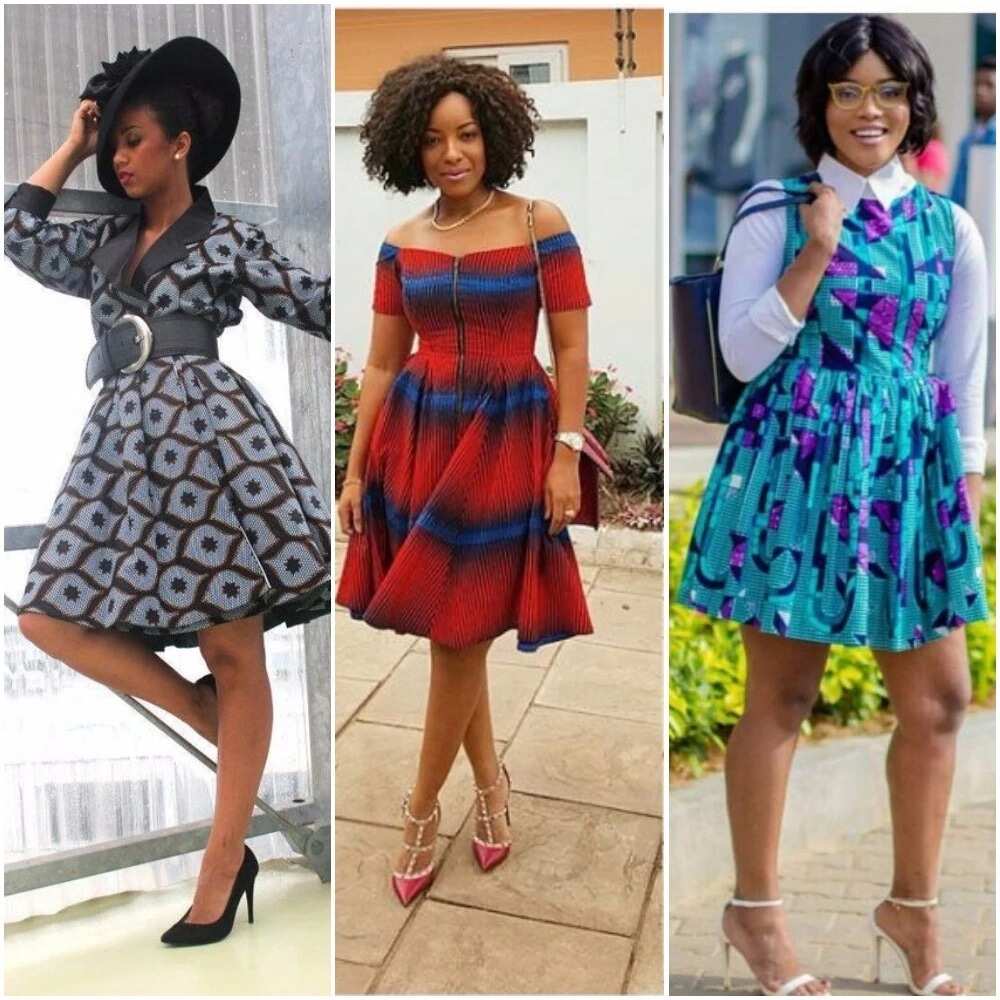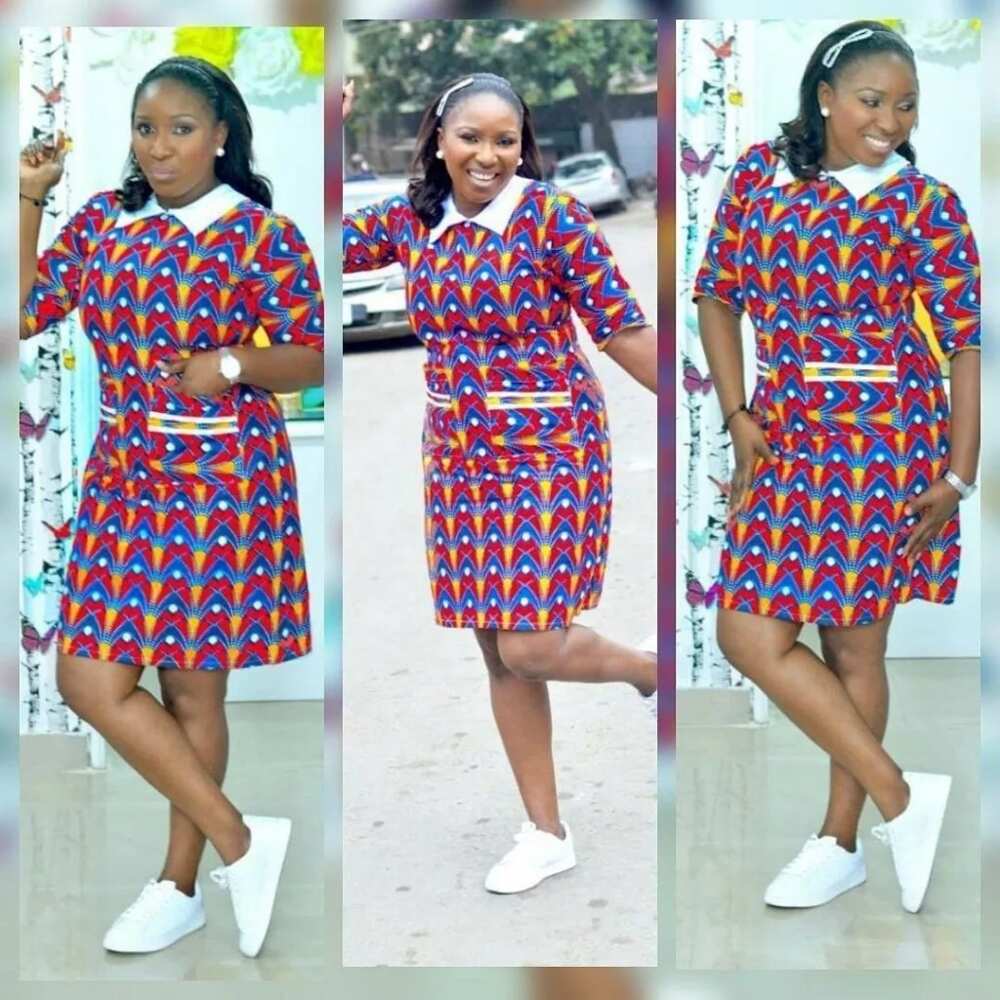 Blazers
This is one more trend in Nigeria in 2018. You're surely going to love it. It's really very popular, you can see it everywhere this season. Many women like it because it suits to any type of figure, age and appearance.
Blazers are also great addition to any other clothing. Look through these pictures below. It looks perfect with any style.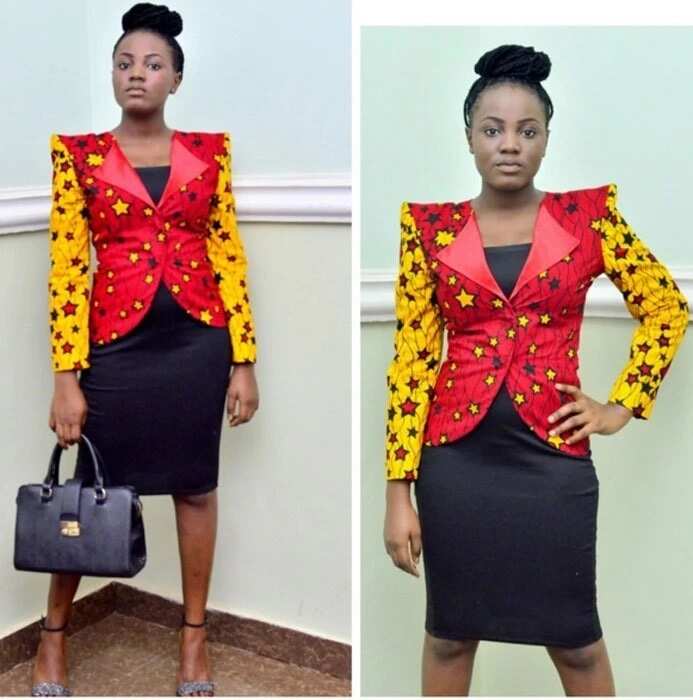 More ideas of this look: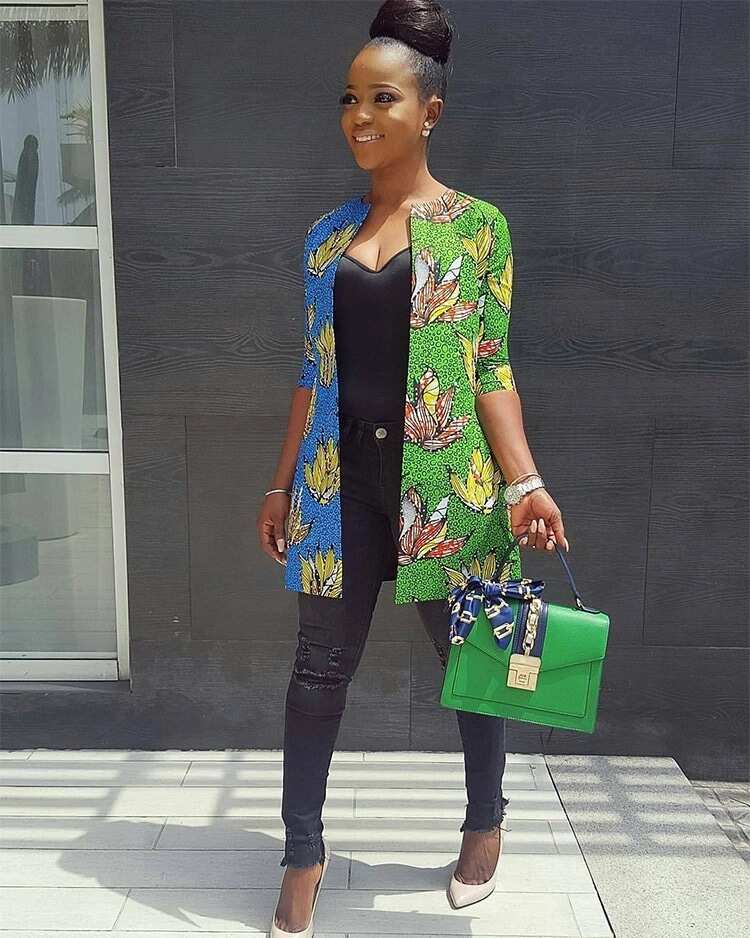 The most common combination is blazer with skirt or trousers. Here you can get creative and experiment. Ankara blazers look nicer with solid-color outfits.
Peplum
When you explore Nigerian fashion, you will certainly see this amazing peplum style. It will give you a feminine charm.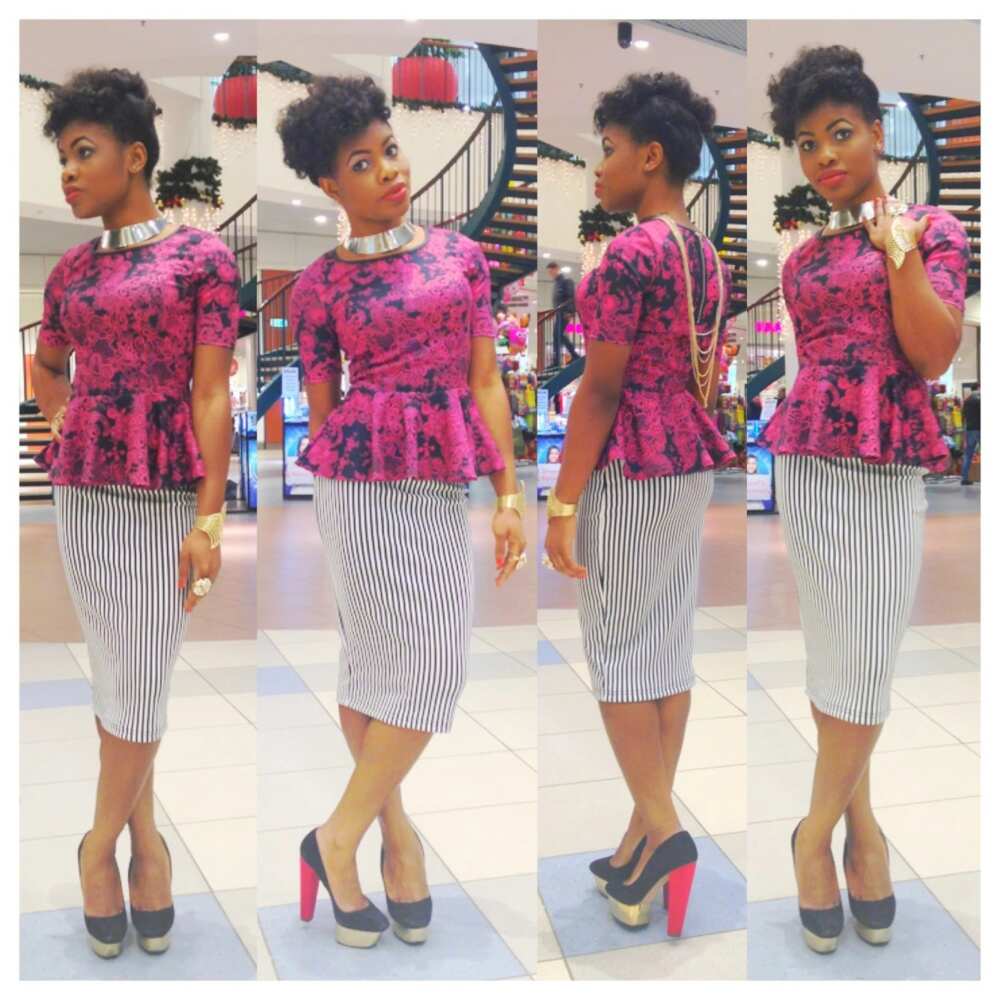 This style also offers different looks. It can be an exquisite dinner gown or more casual outfit like top paired with jeans or something else. This depends on the event and your preferences. The most important benefit of this style is that it looks nice on any body shape.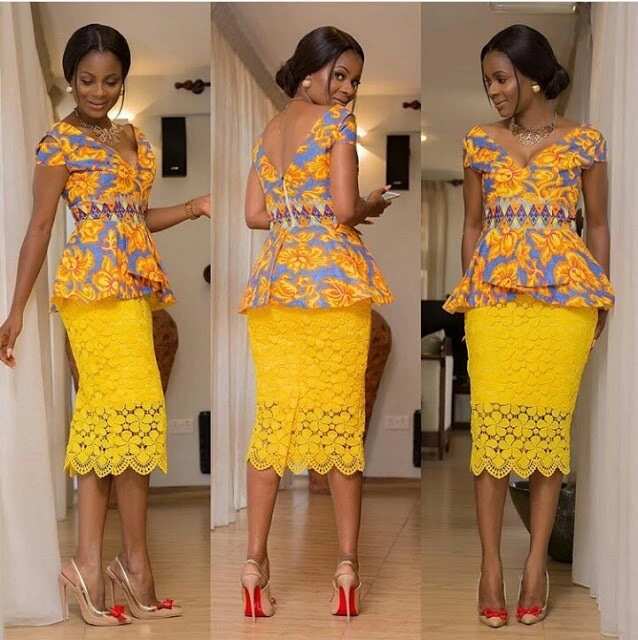 More ideas of this look: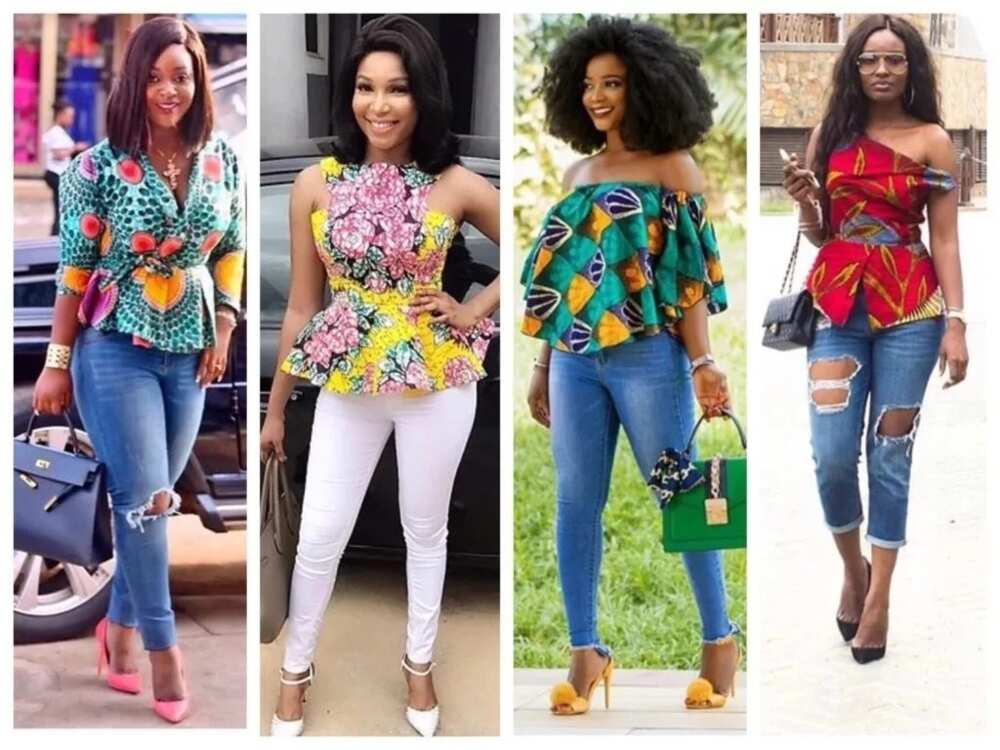 Local designers
Certainly, you can admire the most popular outfits from world-famous designers. However, it's very trendy to follow local clothing designers in the season.
Nigeria is well-known for its unique and bright fashion, that's why you won't have troubles with finding a designer whose works you love.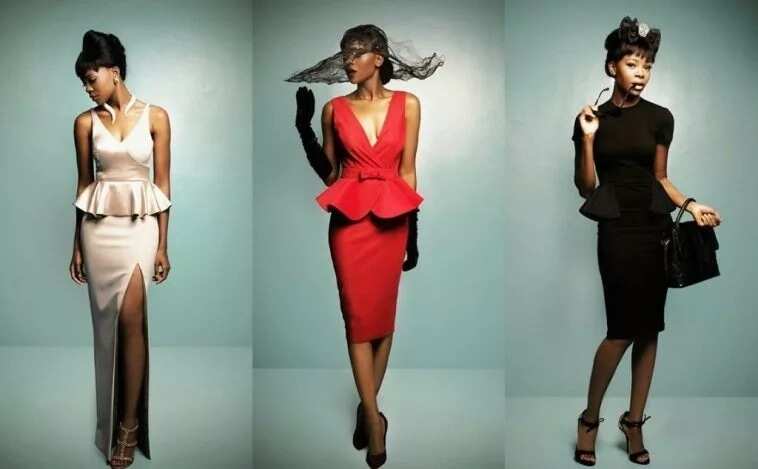 READ ALSO: Nigerian traditional maternity dresses - Best designs
Nigerian men's wear
As for men's trends in 2018, they are almost the same as in 2017. Most of the elements are not going to leave catwalks or streets this year. Nigerian fashion 2018 for men has the next features:
Ankara fabric (bright colors);
Clothing with strips, in the monochromatic and plaid etibo style;
Local embroidery samples;
Danshiki styles;
Black-and-white colors and so on.
Traditional Igbo clothing
Wearing Igbo style, you need to pair an Isiagu with gold or red bright designs and simple trousers. If you desire, you can also wear simple traditional hat and some accessories such as beads or cane.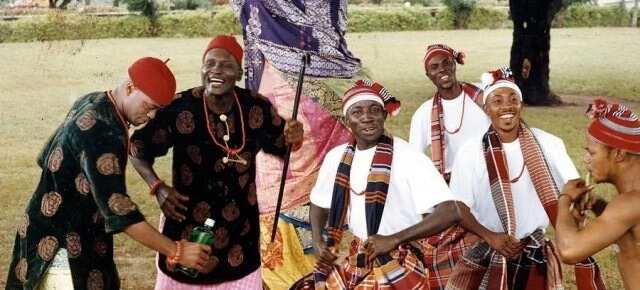 Traditional Yoruba outfits
Yoruba style looks exquisite and expensive. That's why it's usually worn on special events, for example, weddings and birthday parties. The favorite outfit Yoruba men is an Agbada.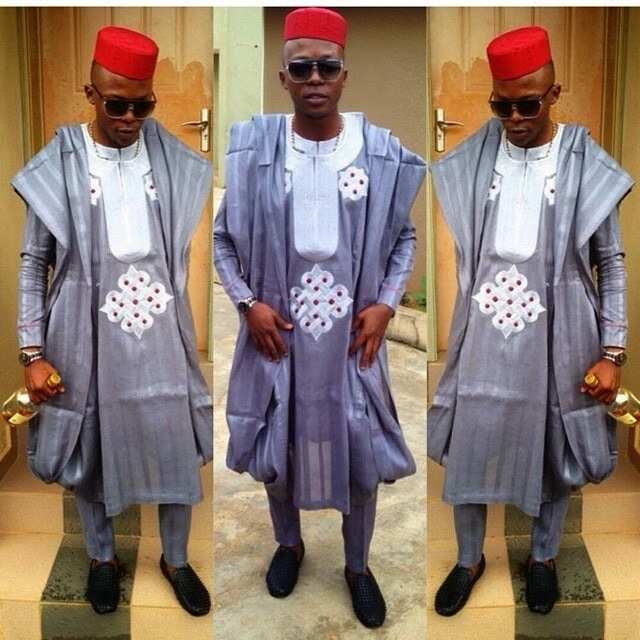 More ideas of this look: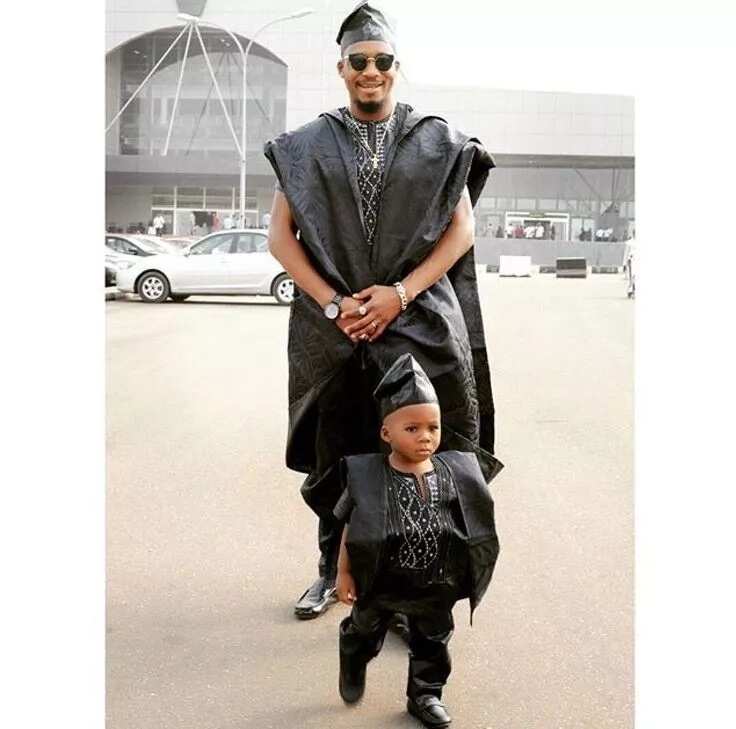 Ankara style for men
We can talk a lot about Ankara styles for ladies. It's really perfect for Nigerian women. However, this style is also popular among men. The rules of wearing Ankara are simple. For example, Ankara jacket should be combined with sole-colored bottom. Just one Ankara element can make your look very stylish and bright. The latest Ankara styles are different and appropriate for various events.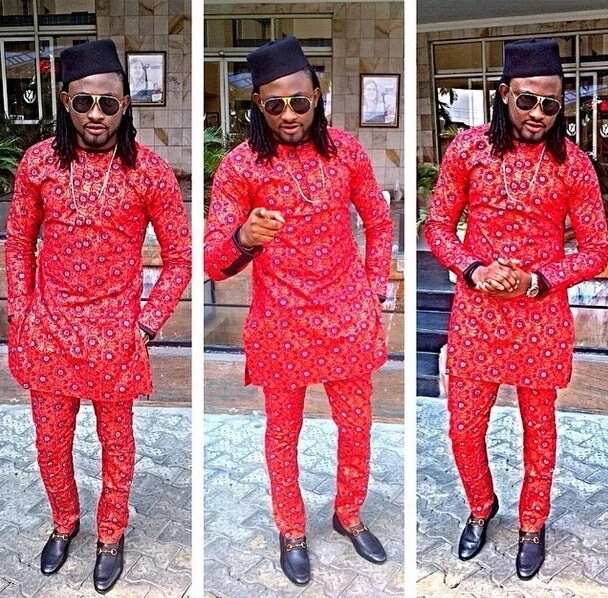 More ideas of this look: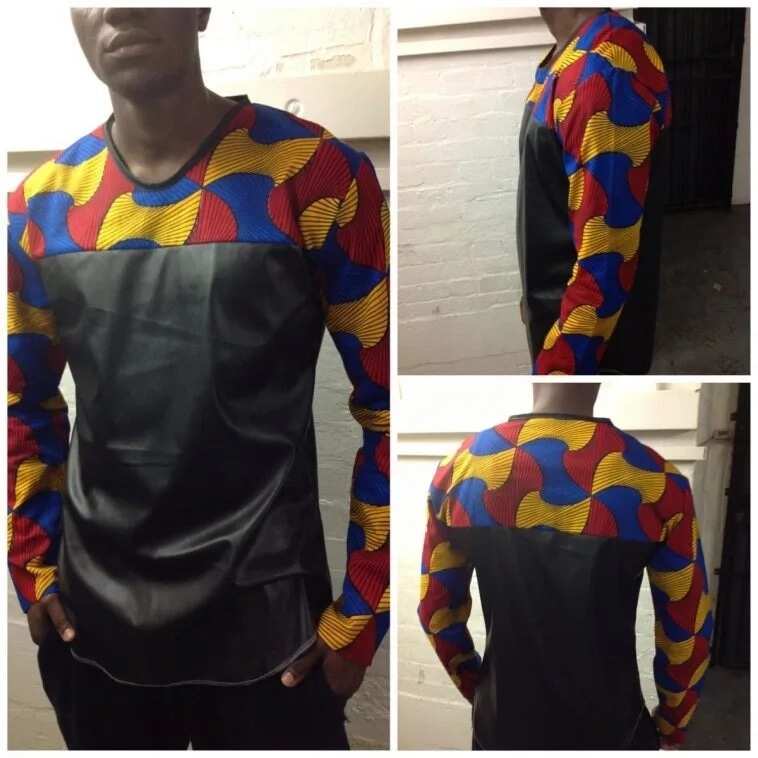 Atiku style
Atiku style is the exact opposite of Ankara style. It looks more simple and plain.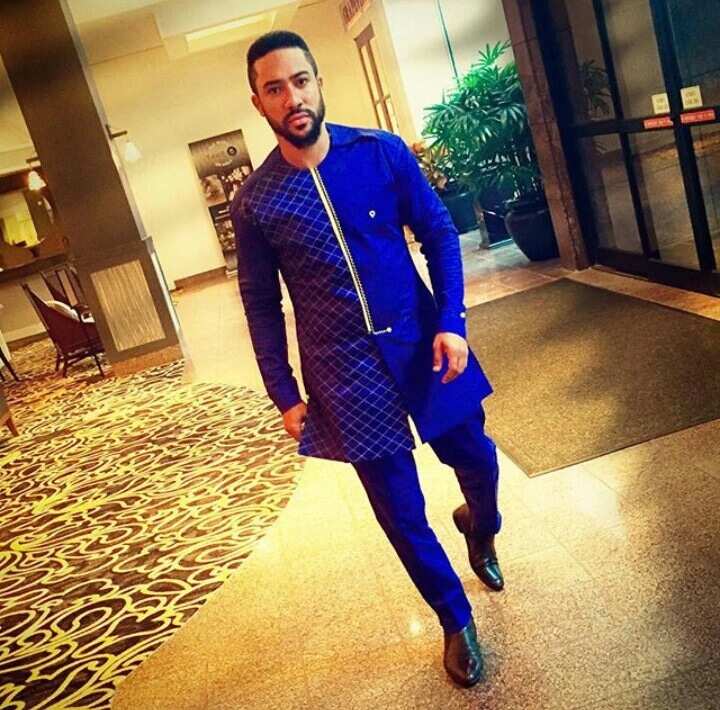 More ideas of this look: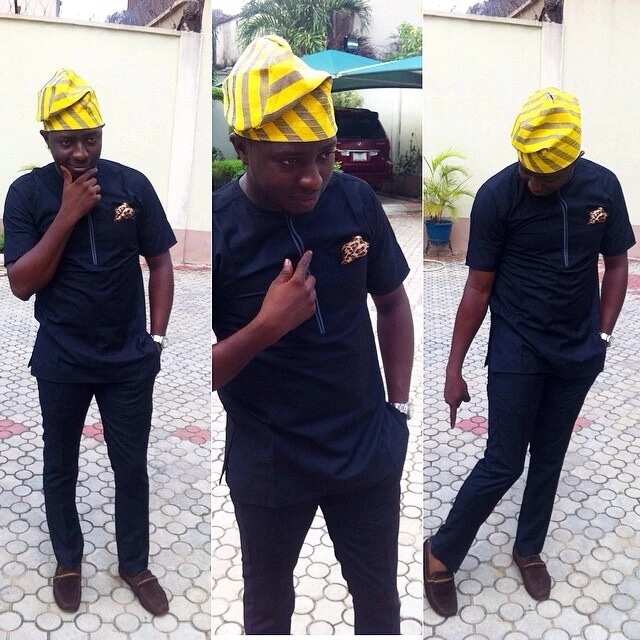 The latest fashion styles in Nigeria are simply breathtaking. Although, our traditional fashion is one of the most rapidly changing, it's easy to stay stylish and beautiful in Nigeria. There are some elements that never go out of fashion and it's enough to complement them with modern trendy accessories.
READ ALSO: Latest agbada styles 2018
Source: Legit.ng