Ever since the BBNaija reality came to an end, Nigerians have been dishing all sort of advice to the former housemates. Majority advised them to use good use of this opportunity so they can make enough money now not just the fame.
Still on the ex-housemates, a Nigerian lady decided to open a fresh Instagram handle in order to advice the BBNaija female housemates. The lady took her time to call out all the female contestants' one after the other and told them the hard truth.
Identified as @preshing_a on Instagram, she made picture collages of the ex-female housemates and told them the truth about themselves in an open letter. Her post came in two different parts.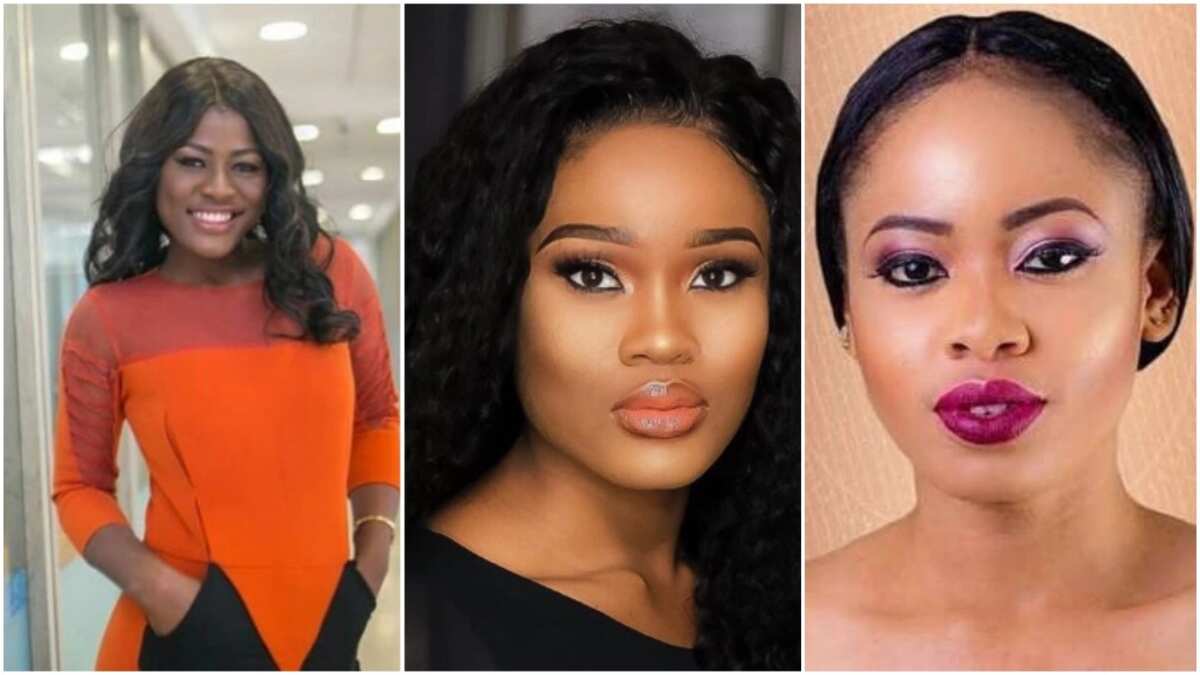 READ ALSO: Young man says he will continue to sleep around till he meets his lucky girl
Her first post reads: "Open Letter to all female housemates. PT 1. Well, many of u will know me but that is, if u search your heart well. I didn't want to use my personal page so as to avoid sentiments I'm a very quiet person. So I am going to pick randomly so let's all forget about BBN house & focus in the present. @antolecky trust me when I say 'You are so on a confused state right now' u have a beautiful life to kick off but your confusion is hovering around @kokobykhloe_store cos u are yet to decide whether to stick with her Or find a forward road to success.
@kokobykhloe In few words, U are never straightforward. Yes you are a Goal_Getter but u know why u can't always score? I repeat, you are never straightforward.
@ifuennada u are one free minded lady, even though u have decided to respect people's space, u still see yourself wanting to associate with them. Now that's what makes u different from @ahneeka_ .. She is also free minded. The lady respects herself to stupor. She knows whom to blend with so as to remain in check. However, ifu, I will advise u to let yourself flow naturally without force.
@bammybestowed We know that u know u ain't telling urself the truth. Yes uv got talents, so does every individual. U also said u want to be like Ade that's good but u need to come down from ur high house and be humble. I love that u are growing but do not allow a specific (2) blogs to keep deceiving u. The earlier u realise that u are 29, the better for u. U have always dreamt of having a family of ur own with kids right. Lady, u have to let the young Men out there know that u are single. Also, pls set a transparent friendship with Teddy because (boldly) Teddy A won't marry u #harshtruth (firstly, u have allowed ur #sex on TV to spoil any political campaign u might want to get into in the future). But no worries. Just live life like the true Bam and avoid acting for the gram."
See post below:
Her second post reads: "Open Letter to all female housemates. PT 2. @iamprincess__official & @vandora_vandora All we see are 2 jolly ladies living in the moment and also trying to make life worth living. Even though there are few girly talks, they still make themselves happy.
@ceec_official You know y we can't call u a strong woman? Because the word 'strong' potrays a lot. (You have to learn to see your wrongs, reflect on them and allow the holy spirit to embrace u etc.) You know, u act funny whenever u write long epistle on your page.. Now that's what we call "Fake for the gram". Listen my darling, u have to imitate whatever u have posted and not just post for fans to praise u. You have had this same character all the way from Madonna to Law sch, then BBN. Please help yourself because if u don't change, u will keep slaying for years, whilst your fans will keep fanning u and getting on with their different lives. Some of them will get married etc. but your bad character will always surface in reality, thereby reducing u to a constant #slaymama since that's what uv been praying to become.
@alex_unusual if anyone had ever told U that u will become a celebrity today, u will even throw stone at him/her. You are one very loud lady who doesn't still believe in herself. But, we see a woman becoming somebody in the Government tomorrow. At ur age (22) you are just too much for 1. An advice for u is to pls, (Finish your Education) do not trade it for anything and always keep praying, your dreams will be achieved because u are always ready to accept your wrongs & learn.
@nina_ivy_ The girl with the free soul. Yes you are a happy child but u are easily manipulated & Confused. You are also another lady whose #sex on TV (& mouth running) will destroy any future political campaign. However, an advice for u... pls Go back to school & begin afresh (100lv). U are still 21 and have got a bright future but we know u won't Go back (however, it will be great if u disappoint us my luv). Now u see all these stars using u... pls don't let them get into u, cos u feel u are young now but time awaits none. The funny thing about u is.. You want to roll with #slayers , it's a pity because u still don't know What You Want."
See post below:
Nice one!
BBNaija Finale 2018: Nigerians share their thoughts on Cee-C, Miracle - Street Gist| Legit.ng TV - on Legit.ng TV.
Source: Legit.ng