- Four Nigerian secondary school students emerged winners in a US science competition
- The four students are from Whitesands Schools, Lekki
- They are the only representatives from Nigeria and Africa that partook at the finals
Four students of Whitesands Schools, Lekki have emerged winners of a category in the Conrad Foundation Spirit of Innovation Challenge.
Afolabi Williams, Olubusiyi Famobiwo, Menashi Mordi and Osagumwenro Naaman Ugbo, all junior secondary school students, won the Smoke-Free World category of the competition.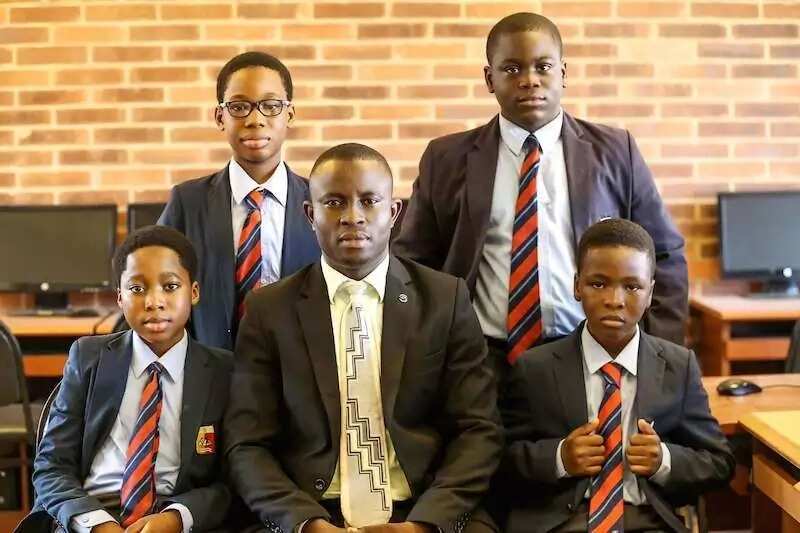 The finals of the Spirit of Innovation Challenge was held at the Kennedy Space Center Visitor Complex, Florida, US.
READ ALSO: 2019: Northern youths plan mock presidential election for Buhari, Atiku, Kwankwaso, others; reveal details
They were the only representatives from Nigeria and Africa in the finals. The students also received the KSCVC Good Citizen award at the competition.
The four junior school students belonging to Team Neon from Whitesands School made it to the 4th Round and final stage of the competition. They pitched their idea on a Virtual Farm Project which falls under the category for Smoke-Free World.
The students were accompanied by Matthew Omotoso, junior school ICT teacher at Whitesands.
Two mothers, Mrs Famobiwo and Mrs Williams, also went with the boys.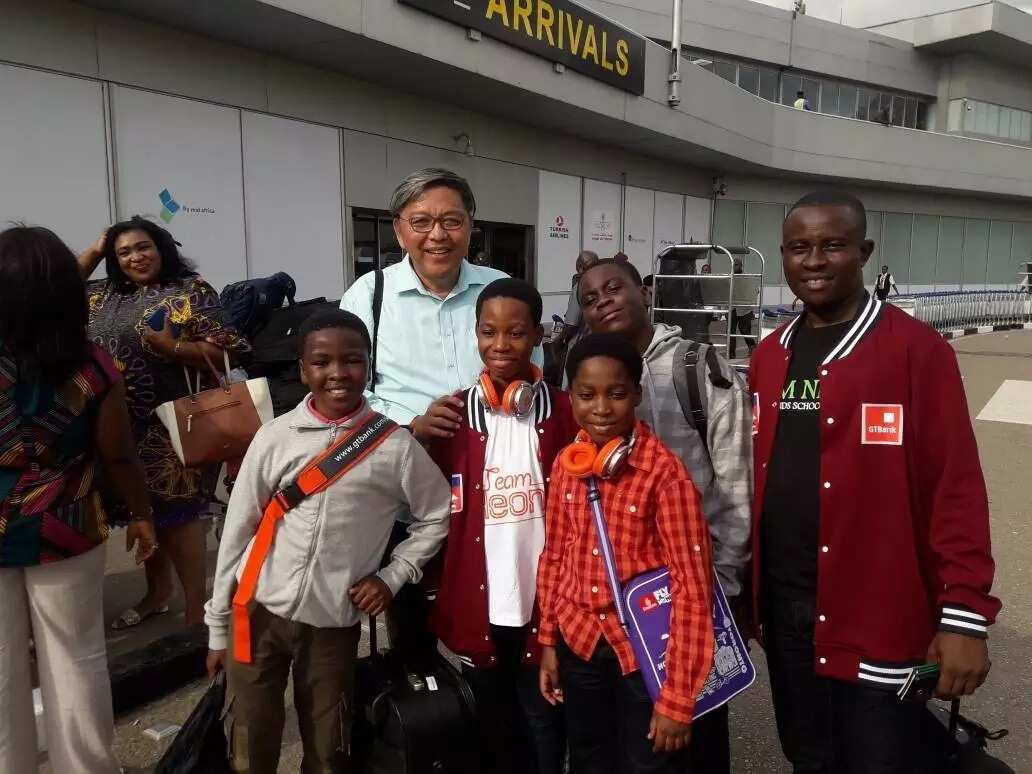 About the Smoke-Free World
The global decline of smoking will have many positive health impacts but will bring negative economic consequences to tobacco farmers, many of whom are in developing nations. Students are invited to design 21st-century solutions to farmland that is currently used for tobacco production, especially in African countries.
The Smoke-Free category challenged students to seek solutions to the effects of reduced smoking on tobacco farmers, especially those in developing countries.
A video clip of students' power pitch (from 15th to 27th minutes) clearly shows that their much younger age did not deter them from winning the event.
Conrad Foundation Spirit of Innovation Challenge
The Conrad Foundation's Spirit of Innovation Challenge (SOIC) presents high school students with a very broad challenge: create an innovative product that provides solution to a real-world problem such that someone can pay for it, by applying principles in science, technology, engineering and math.
Competitors are also required to conduct a research to determine their creation's potential market impact and develop a full business plan.
Established in 2008, the Conrad Foundation honours the legacy of Apollo 12 astronaut, Charles "Pete" Conrad, and his four-decade passion for innovation and entrepreneurship.
The Challenge focuses on five areas: Aerospace Aviation, Cyber Technology & Security, Energy & Environment, Health & Nutrition, and Smoke-Free World.
Students were not just asked to complete a science project: they were required to conduct a research to determine their creation's potential market impact and develop a full business plan.
PAY ATTENTION: Install our latest app for Android, read best news on Nigeria's #1 news app
Legit.ng previously reported that Nigerian university students who built energy-efficient cars won awards at the Shell Eco Marathon in South Africa.
The students who are from the University Of Lagos (UNILAG) and University of Benin (UNIBEN) built their own versions of energy-efficient cars for the international Shell Eco-marathon.
The competition hosted by the School of Electrical Engineering from the University of Johannesburg, brought together over 100 young engineers from South Africa and Nigeria.
The aim of the competition was to challenge student teams from around the world to design, build and test ultra energy-efficient vehicles.
The winners are the teams that go the furthest using the least amount of energy. Team Nigeria got two out of the six awards given at the event.
18-year-old teenager studying for Phd makes startling revelation | Faces of Nigeria - on Legit.ng TV
Source: Legit.ng